Porn for women: where to find it, why it's empowering and how to make your own at home
Porn for women doesn't have to be taboo – you can use it for your own enjoyment or to spice up your relationship...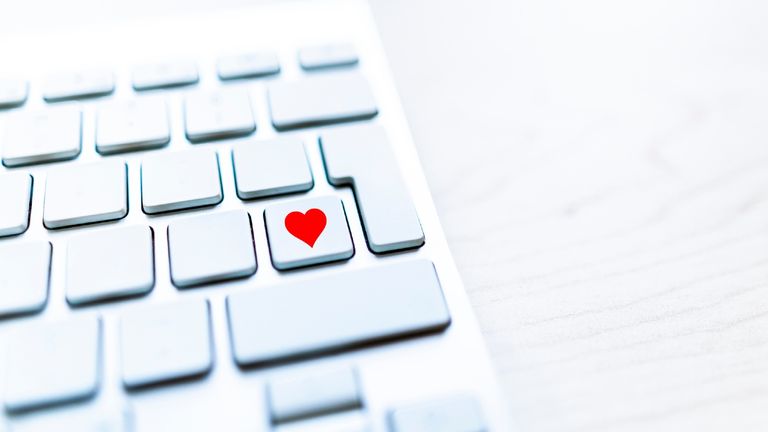 (Image credit: Getty Images / Javier Zayas Photography)
Want to watch porn for women, but have no idea how to go about finding it? You're definitely not alone. Sometimes just the thought of typing the word "porn" into your laptop can bring you out in a sweat. What if someone sees it? Will it lead to being spammed with pop-up ads for years to come or, worst still, will you get some computer virus and lose all your work files?
Don't worry – we are here to help. Wanting to watch porn for women is totally normal. And it's becoming less and less taboo, just like telling everyone about how you love to use one of the best vibrators.
So, here's everything you need to know about porn for women that you may have been too afraid to ask...
Can women enjoy porn just as much as men?
The age-old question! Men can brag to their friends about loving porn, so why do women tend to keep quieter about it?
Well, just as with female masturbation in general, women should be able to talk about porn openly.
"And, actually, research shows that they view and enjoy porn almost as much as men," says Jessica Leoni, sex and relationship expert with dating site IllicitEncounters.com. "Data showed that the audience for PornHub, one of the world's most popular porn sites (30 billion views annually), is 32% female."
And that's not all. "A study by the University of Denver surveyed 1,291 people in a relationship and found that 45% of women watched porn with their partners, 30% by themselves," says Jessica.
So, who are these women? They fall into three main categories. Jessica says:
Some feel curious about sexual techniques and view porn to learn more.
Others enjoy pornography to enhance masturbation and how to orgasm.
Many watch porn to learn the best sex positions to spice up love-making with their partner.
Can porn be empowering for women?
Yes! Porn can actually be empowering for women. "As female viewership of porn has increased, so has the desire for adult entertainment that emphasises female pleasure and mutual respect in the bedroom," says Jessica.
You may just have to look a bit harder to find it.
"Porn made with feminist values is about showing an authentic representation of human sexuality," says Jessica.
"Mainstream porn is full of repetitive codes and tiring power tropes that are all about (female) genitalia and body parts, yet nothing about the woman. For the men who dominate the industry, pleasuring women normally entails rose petals and silk sheets. They ignore the fact that women like sex just as dirty, kinky and exciting as men do. Happily, things are changing fast and there is lots of feminist porn available that properly celebrates and empowers female sexuality."
Where can you find accessible porn for women?
Don't panic – you don't have to spend a fortune or head to some seedy lay-by on the A1.
"There are lots of excellent free feminist porn sites which allow you to see if porn is for you before forking out," says Jessica. "Try Make Love Not Porn which shows real sex being enjoyed by real people, not actors doing things that don't represent how sex happens in real life. Couples submit videos of themselves having sex which you can rent for as little as £3 and the half the money goes to the stars themselves. You can join for free to see if you want to take things further."
Looking for something a bit different? "An interesting audio site is Tryquinn.com, which has lots of fantastic pro-women content," says Jessica. "Plus, Lady Cheeky offers free GIFs of erotic content and is a lot of fun."
"Go online and look for the kind of porn that works for you – some sites are free and others require a small subscription. There are lots of great guides to female porn which will steer you away from the kind of exploitative content which is a big turn off for women. The Feminist Porn Guide is an excellent guide to the best online and DVD porn which will appeal to women."
---
More from woman&home.com
---
What's the difference between porn for women and porn made for men?
"There is a difference," says Jessica. "It is no industry secret that most porn is made for men – justified by producers claiming they don't cater to women because women don't like porn. And so the industry continues to make the same boring, often misogynistic porn decade after decade: hair-pulling, awkward positions, fake bodies, and over energetic oral sex and full sex."
Luckily, times are changing. "However, there is more porn becoming available made by women for women," says Jessica. "And research shows that women particularly enjoy lesbian porn because it has less spitting, gagging and general ugliness of straight porn. Women report that lesbian porn offers a more realistic representation of female pleasure. The fact that women seem to be generally enjoying themselves and not faking it seems to be a turn-on to gay and straight women alike."
But how can you tell what you would prefer? "As for what works for you, the proof of the pudding is in the eating," says Jessica. "Go online and explore. Inappropriate exploitative sites are easy to spot and by navigating carefully and doing searches such as 'feminist porn' you will find a site that is right for you."
Is it best to watch porn on your own or with a partner?
"Both is fine," says Jessica. "There is nothing shameful about masturbating to porn on your own. Lots of couples enjoy watching porn together and that is fine, too. Sex can become routine especially in a long-term relationship and couples should always be looking at new ways to break up that routine and introduce fresh elements to their sex life. Watching porn together could make you both more experimental and is a fun way to make 'date nights' extra hot."
How to make your own porn at home
"Making your own DIY porn is fun, but there are some key rules which everyone needs to obey," says Jessica. Here's her tips...
What's private stays private
"Only do it with a partner who you have been with for a long time and you trust implicitly. Avoid sharing anything on public sites unless you have done this before and are a natural exhibitionist."
Act natural
"You are not trying to mimic the porn industry – you are trying to make your own home-made erotica. Try to capture the very best lovemaking with your partner."
Get the lighting right
"Experiment with different types that suit your skin tone – if you are darker, go for a softer light."
You don't need fancy tech
"A smart phone is fine. It is worth investing in a tripod so you are not holding your phone and participating in the movie at the same time."
Have fun
"This is the most important tip of all. If you find the whole experience excruciating this will come over on film. Only do it together if you are both 100% committed."
Faye M Smith is an award-winning journalist with over 15 years experience in the magazine industry. Her continued work in the area of natural health won her the coveted title of theHealth Food Manufacturers' Association (HFMA) Journalist of the Year Award 2021.
Currently Acting Health Editor across several brands including woman&home, Woman and Woman's Own, Faye specialises in writing about mental health, the menopause, and sex and relationships. In fact, having previously been the go-to sex columnist for Now magazine, there isn't much she won't discuss when it comes to women's health. This makes her the best person to review must-buy sex toys, describe how to have a mind-blowing orgasm or explain how to navigate sex in the shower without it ending in a medical emergency.
While not anti-gym, Faye's fitness routine is more focussed on finding inner balance rather than burning excess calories. An advocate of mindfulness, she loves power breathing, yoga and plenty of walking in nearby woodlands rather than a sweaty HIIT class. Follow her @fayetuned