The best porn for women created by women
The best porn for women takes ethics, content and consent into account making the experience empowering for everyone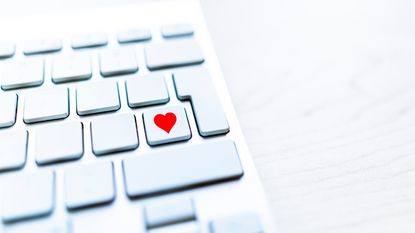 (Image credit: Getty Images / Javier Zayas Photography)
Porn for women doesn't have to be taboo—you can use it to discover what turns you on or spice up your relationship. And even better, there are now lots of incredible porn platforms created for women by women.
With the advent of smartphones, social media and a myriad of online platforms hosting erotic content, it's now easier than ever to access pornography. Some of the best vibrators even link to adult platforms, such as the top audio erotica sites, for a 360 experience. But with content so easily accessible and the nature of it so incredibly varied, consumers have a choice about how the porn they consume is made, marketed and sold.
With the world of femtech booming, innovators and creatives who seek to place positive female experiences at the heart have taken center stage in the adult industry. And the adult industry itself is developing new missions and subgenres focused more on wellbeing, agency and pleasure than on profit and shock value. Porn for women, created by women, is on the rise.
"It's important to remember that porn isn't a niche, naughty, secret sin on the side anymore. It's very mainstream and used by a huge number of people," says Julia Margo founder of sex tech brand Hot Octopuss. "How women are represented in porn matters a lot, to everyone. We know that many young people will be internalizing the information they get from watching porn—what good sex looks like, what women like and want, and what they should like and want. If they are only being given a very male-dominated perspective, that is clearly going to be problematic."
What is porn for women?
It's a fact that women consume erotic content—be that audio sex stories, images or full movies. Data from Google shows that globally, billions of women watch porn, However, the male-dominated perspective of most mainstream sites can be off-putting, and often leave women searching for more variety and more realistic scenes.
The female gaze and the female experience of pleasure are fast becoming the focus of new genres of content that aren't marketed like the porn of the past. The images, advertising, ambassadors and language are believable, sensual and kinky. "There is diverse and non-exploitative porn being made illustrating the healthy nature of good sex, but we need to know where to find it. Women more than ever are openly looking to understand, view and enjoy sex online, through porn films, erotic stories or audio erotica," says Anna Richards, founder of Frolicme
Humans have always consumed and made pornography. We are sexual beings and we are visually referenced. So if we remove shame, dehumanization and a sole focus on the male gaze from the equation and look at how best to consume this content, the answer is always the same – with respect, empathy and with a fun-first approach. Many companies are doing just that by way of new ethical porn platforms.
What is ethical porn?
It's no secret the adult industry exploits female performers and that it's become much harder to make a living and thrive in the industry. Porn made for women and by women seeks to change this by ensuring the below conditions are met.
Consent is at the forefront—"making ethically produced adult films basically means that there's an understanding of consent between everyone on an adult film's set, including the whole crew that needs to be aware of the inherent complexities of sex work, even if our sets really look like any other non-explicit film set," says director and filmmaker Erika Lust.
Performers are respected—"ethical porn ensures that what you are watching was made with respect to performers' working conditions and rights, and with their previous consent to everything that happened on the scene that day. I want to show that ongoing, affirmative consent should be an essential part of sex in our lives."
Ethical business model enforced—making ethical films also means adopting an ethical business model in which everyone is compensated fairly. Most mainstream sites siphon, steal and repurpose content, and performers and producers never see the profits that site makes from its users. This is why the majority of ethical and independent adult platforms are behind a paywall. Fair wages for performers, the crew, and post-production come at a cost. Paying for the porn you watch, especially when the fee goes directly to producers and performers, is considered to be an ethical act.
Portrays realistic sex—"It's about ensuring you portray a realistic depiction of sex that shows genuine pleasure for all, particularly female pleasure which is at the heart of all my productions," says Richards. "Ultimately, to be ethical you have to have been involved in the whole process as a producer and not just a publisher. You rarely know who runs many of the bigger sites and who owns them and if you don't know how can you have trust in the product?"
The best porn for women created by women
We spoke with sexologists, directors, performers, and producers, as well as female consumers to bring you a roundup of the best porn for women across many different types of platforms.
To do this, we also applied an ethical approval checklist, ensuring that every platform passed our standards of performer safety and wellbeing, fair compensation and explicit consent, and we also added points for creativity, trailblazing female founders and directors, innovations, and x-rated extras.
1. Make Love Not Porn
The best video platform for real sex
Specifications
Subscriptions : start from $10 per month
Founder: Cindy Gallop
Reasons to buy
+
Real people
+
Real sex
+
Diversity of content
Reasons to avoid
-
All user generated not professional quality
Make Love Not Porn prides itself on its slogan—pro-sex, pro-porn, pro-knowing the difference. This is really all you need to know about the platform, which shows real sex between real people by way of a user-generated social sharing site.
Every video that's uploaded by a real user is then vetted and selected by the MLNP Curatorial Team to ensure videos are "consensual, contextualized, and porn-cliche free." The brand adds, "real-world sex is not porn. Porn is performative, produced entertainment. If porn is the Hollywood blockbuster movie, MLNP is the documentary." MLNP is very honest about how it does business too. Fifty percent of proceeds from each video rental go to people in the video you're watching.
The videos are varied and show all kinds of bodies and sex acts so if it's realism you're searching for, you won't get much more real than this. The MLNP videos might actually seem more shocking to some than the polished porn videos on mainstream sites because they depict real humans, bodies, sounds and scenarios. You won't be left wondering, 'what does a normal vagina look like?' after watching.
The site was founded by Cindy Gallop, an entrepreneur who dedicates herself to gender-equal, inclusive diverse cultures and workplaces, particularly in the industries where it matters most, like the world of adult content. Cindy's background in advertising means she knows a thing or two about cliches, so you won't find an abundance of the usual heterosexual male gaze content on MLNP.
2. Guided By Glow
The best sexual self care platform
Specifications
Subscriptions : From $3.99 per month
Founder: Sayra Player
Reasons to buy
+
Combines self-care and wellbeing with erotic content
+
Affordable subscription
+
Listen via the app
Reasons to avoid
-
Focus on spiritual sensuality might be off putting for some
With the rise of sleep stories and guided audio meditations, hybrid content focused on sexual self-care and wellbeing has naturally come to the fore. Guided By Glow is a new app created by actor and writer Sayra Player, inspired by yoga, meditation and the connection with the erotic that these practices embrace. The erotic parts of ourselves are natural and can feel spiritual and transcendent and this is what Guided By Glow seeks to awaken in its community.
An audio platform of professional-grade meditations and journeys voiced by actors and artists which build into adult fantasies, the app offers a range of scenarios. One or two are free to listen to without a subscription, but the full library grows weekly and features stories in which you, she, him and they are the focus. With the world of adult content so saturated by garish imagery and the fetishization of extremes, simply listening to another person's voice might not seem the most erotic thing a person could do. However, a recent study by LoveHoney showed that 46% of Americans think sounds enhance their sexual satisfaction while 25% said it is essential to their sexual satisfaction. Sound, especially when experienced through headphones, has the power to work in collaboration with the imagination for more intense erotic experiences and women have been the driving force behind the popularity of new audio apps that afford that experience.
If you're looking for straight-up porn, Guided By Glow may not be right for you. But if it's guided meditation with a focus on relaxation and sensual stories designed to excite the imagination that piques your interest, look no further.
3. Erika Lust's Lust Cinema
The best professional ethical porn
Specifications
Subscriptions : From $5.95 per month
Founder: Erika Lust
Reasons to buy
+
Diversity of high-quality professional content
+
Huge range of content
Reasons to avoid
-
Only available to watch on the website
Erika Lust is perhaps the best-known female ethical porn director. An advocate for women in the adult industry and the creator of three erotic content platforms, XConfessions, Lust Cinema, Else Cinema, her work has been setting the bar high for many years. "Our bodies in society are hypersexualized while at the same time we've been told that we should be ashamed of being openly sexual and owning our sexuality without a man," says Lust. "In my films, I want to portray women that are aware of both their power and their boundaries, that are smart and sex-positive and are in touch with their erotic self without any shame." Some of the best movie sex scenes are those that portray women in control, women with agency and women enjoying pleasure without fear or shame. This is what you'll find across the Erika Lust platforms. Lust Cinema, in particular, is a premium studio featuring plot-driven, realistic feature-length films starring professional performers.
"The porn industry's highest positions of power are still overwhelmingly dominated by white cisgender men," says Lust. "In order for porn to change, we need more women, queer, BIPOC, Asian people behind the cameras. We need them in positions of power in all aspects of the business—as producers, directors, and scriptwriters to bring their perspectives into the films. This allows them to re-write the script about their involvement (not only in sex but also in public life) and to do something different from the mass-produced stereotypical porn of the free tube sites. That's why I have a mostly female and queer crew when I'm working on set and my offices are mostly female. The female gaze is so important to challenge the porn status quo and to capture it, I need to have a predominantly female team."
4. Lustery
The best user-generated video porn platform
Specifications
Subscriptions : From $25 per month
Founder: Paulita Pappel
Reasons to buy
+
Real people
+
Authorization required
+
Any couple can apply to upload content
Reasons to avoid
-
Not professional quality
A new amateur content platform, Lustery also makes use of the creator-forward model. Set up by Spanish filmmaker Paulita Pappel, the idea was to capture and share the real intimacy and passion of people's sex lives. Real people of all genders and orientations film themselves and upload their content to Lustery and users pay a subscription to watch. Pappel says the market for the platform grew quickly, fed as much by word of mouth between couples as by "an increasingly smut-literate audience hungry for authenticity in their porn." In other words, it's smut but it's real smut and it's shame-free with a focus on intimacy and emotion. The platform is refreshing in this sense because it doesn't present sex and desire as some kind of higher purpose or wellness trend. Instead, it presents kinky and erotic encounters as naughty but normal.
Users can rest easy knowing the content is all consensual and authentic and that it's uploaded directly by the people starring in it. This is an issue with many mainstream sites as a lot of content is recorded without consent or knowledge of the people in it, this is known as 'revenge porn'. The term itself is problematic as 'revenge' implies the victim did something wrong and 'porn' implies consent to create content. The other issue with the majority of mainstream content on tube sites is that it's uploaded without consent by people who do not own that content. With Lustery, every video is uploaded and owned by the people starring in it.
Lustery is probably not for anyone who enjoys professional-grade erotic content, perfect bodies, and extreme scenes, but it's the perfect example of ethical user-generated porn with pleasure at the center of the scene and ideal for anyone who enjoys watching two or more people get it on.
5. Dipsea
The best all-round audio porn platform
Specifications
Subscription : from $12.99 per month
Founder: Gina Gutierrez and Faye Keegan
Reasons to buy
+
Inclusive content
+
Available to listen on the app
+
Celebrates safe and positive sex
Female sexuality is as much about the brain as it is the body, say the founders of Dipsea, an audio platform that paved the way for others of its kind. Dipsea calls itself a story studio, working to create aural content in collaboration with voice actors and writers. It's professional-grade content is created on the feminist foundations of empowerment, sexuality, and healthy social interaction. You'll find a mix of hot and heavy content and soothing bedtime stories free from shame and also free from ads. The founders sought to innovate and reinvent erotic literature by creating it in modern, believable settings while indulging fantasy and catering to female consumers. Choose from more than four hundred stories that run from between five and twenty minutes.
The stories feature multiple voice actors and soundscapes intended to help you zone in on anything from physical sensation to your breath to your self-love habits. Maybe you want to learn more about the best lesbian sex positions or BDSM for beginners? One of the Dipsea sessions will help.
The monthly cost is a little higher than most audio apps, however, the annual subscription fee works out around the same as most others. What you're paying for here is really the quality, breadth, and diversity of the catalog, as well as being part of a large community of users.
6. Frolic
The best all-round porn platform run by women
Specifications
Subscription : From £9.95 per month
Founder: Anna Richards
Reasons to buy
+
A broad range of content
+
Lots of subscription offers
A platform that offers audio, visual, articles, and image galleries, Frolicme is an English platform created by entrepreneur Anna Richards who wanted to create tasteful erotic content as an alternative to porn that catered specifically to men. The footage, films, and audio content are behind a paywall and feature professional models and performers. But you can read articles, shop for the best sex toys, view teaser content, and check updates without a subscription.
"Porn and watching and enjoying sex online can offer a sexual laboratory for many through which to explore their own sexual desires," says Richards. "There are times in our life that we need to stimulate arousal and help encourage sexual pleasure. Yet we are still in a culture that imbues sexual activity in women with shame and judgment while almost lording men's virility. We see this so much with issues of women appearing mostly the object of men's fantasies rather than as subjects and female pleasure still remains more taboo and poorly understood and certainly rarely discussed within sexual education. However, understanding female pleasure is key to knowing how to derive more pleasure from sex with one's partners or when solo."
Frolicme is great for high-quality content in many forms and leads by example. It's not dumbed down or glossed up, but the videos, galleries, and audio content are all created by experts in response to what women are seeking. "We have to take responsibility for how we portray sex online," says Richards. "Sex is just so important for our health and wellbeing as well as supporting our self-esteem, personal happiness and support our relationships."
7. Afterglow
The coolest indie porn platform for women
Specifications
Subscription : $1 trial
Founder: Lilly Sparks
Reasons to buy
+
Stylish content
+
Aesthetically pleasing
+
For entertainment and education
+
Video and literature
The new kid on the block, Afterglow specializes in stylish content that's a welcome departure from the porn many of us are used to seeing. The creators of the platform work hard to produce aesthetically pleasing content for users to watch and read and they offer a new category called 'exercises' too. This is essentially the area in which sex, education and wellbeing collide but if it's just high-quality adult content you're searching for, Afterglow delivers on that too.
Founder Lilly Sparks wasn't out to create porn by women for women specifically, but instead to educate people while delivering a source of pleasure and entertainment. Afterglow content is cool, authentic and puts both performer and viewer in the driver's seat. Sparks says she created Afterglow for "people who like porn but want more than a quick fix, people who want something that's going to make their real sex lives better, too."
Afterglow is ideal for anyone looking to broaden their sexual knowledge, explore desire and understand their own pleasure better. You'll find guided masturbation audio and cunnilingus exercises to do with your partner alongside slick ethical cinematic videos featuring expert performers. The platform is especially popular with femtech advocates and fans of female-led startups as founder Sparks is particularly vocal about sex tech companies leading by example.
8. Bellesa
The best adult lifestyle platform
Specifications
Subscription : Plus access from $4 per month
Founder : Michelle Shnaidman
Reasons to buy
+
One-stop-shop for adult content
+
Pay what you can
+
Professional entertainers
Reasons to avoid
-
Not always real sexual interactions
When it comes to browsing the internet, sometimes less is more. Having too many tabs open is enough to overwhelm anyone's brain so plenty of people wish they could find everything in one place. Bellesa has created a one-stop-shop for adult content, a platform for free porn, sex stories, sexual health, shopping for sex toys or watching premium porn made by women in the brand's studio, Bellesa Films. It's essentially a lifestyle platform for people interested in and inspired by sex and the erotic.
The platform is a cool mix of intelligent articles and cool pastel design and bills itself as the home of porn for women with 'that women's bathroom energy'. Surprisingly, a lot of the Bellesa content is free to access, including articles, audio and ethically produced videos. However, Bellesa Plus, a sister site that bills itself as the Netflix of porn, operates on a pay what you can basis starting at $4 per month up to a $35 subscription which includes a Bellesa sex toy from the BB Boutique. A Plus membership grants access to fifty channels and interactive sex ed content. Bellesa prides itself on female-first content and authentic scenes. The site encourages users to choose their own tempo, shows the importance of clear communication in its content and avoids portraying female pleasure that seems forced, faked or contributes to harmful or unhelpful stereotypes about sexual enjoyment.
Platforms like Bellesa host and create professional content so unlike amateur or user-generated sites, the sex you see on screen might not be one hundred percent real but it does follow real-world narratives and shows a level of realism with regards to female pleasure that you won't find on sites like Pornhub.
9. Ferly
The best sexual self development platform
Specifications
Subscription : From £12.99 per month
Founder: Dr. Anna Hushlak and Billie Quinlan
Reasons to buy
+
Personalized experience
+
Self-help platform
+
Everything is evidence-based and backed by science
How mindful is your sex life? This is the question the founders of Ferly, an audio app based in the UK, put to you. Sexual issues like low desire, pain during sex and female sexual dysfunction are common and affect 51% of women. Ferly seeks to change that by blending erotic audio stories with personalized sexual self-care. Sessions are intended to inspire confidence and are led and informed by qualified sex coaches and somatic experts.
The Ferly app is certainly a form of porn for women but it's also a self-development tool intended to help users build better habits and feel healthier and happier in their bodies. It's about mindfulness as much as it's about getting your kicks. The free version of Ferly includes a seven-day program, two guided practices, and two sex stories. The Premium version of the app offers the full library of guided practices, stories, personalized programs, and other features like in-app chats with the platform's experts. Alternatively, if you really love Ferly, you can purchase a lifetime membership but obviously, the upfront cost of this is high.
10. WetStories
The best affordable audio porn platform for women
Specifications
Subscription : £10.49 per year
Founder : Liesbeth Vreeburg and Michael Kneebone
Reasons to avoid
-
Limited content—audio only
Another stylish entry to the audio scene, WetStories' focus is inclusive erotic stories. The app's founders Liesbeth Vreeburg and Michael Kneebone wanted to distance their content from third-person storytelling and to invite the listener into a creative and open-ended dialogue. WetStories' content intentionally eschews any physiological or psychological descriptions to allow users' imaginations to run wild and live out their own sexual fantasies.
Committed to moving beyond traditional visual cues, the app instead weaves arousing, sensory stories that are accessible and relatable to all, regardless of race, body shape, or gender identity. The only limitations are those of the listener's own imagination. "It's a critical step towards empowering women to connect with their bodies on a loving, sensual level," says Vreeburg. "Three-quarters of women feel physically self-conscious during sex, and now a new study has revealed insecurity around appearance can directly affect a woman's ability to climax on her own as well."
WetStories is the most affordable audio erotica app available for under $15 for the entire year. This subscription grants access to the entire library which you can listen to via the app at any time. The only downside to this platform is it's solely audio content, which might be a dealbreaker for some.
---
w&h thanks Julia Margo founder of sex tech brand Hot Octopuss, director and filmmaker Erika Lust and Frolicme's Anna Richards for their time and expertise.
Sign up to our free daily email for the latest royal and entertainment news, interesting opinion, expert advice on styling and beauty trends, and no-nonsense guides to the health and wellness questions you want answered.
Emilie Lavinia is a writer, entrepreneur and women's wellbeing advocate. She is passionate about femtech, closing the gender health gap and campaigning for education and transparency across mental, physical and sexual health. Emilie presents All Being Well – a series that investigates the concept of wellness, good health according to experts and what it means to 'be well'. She has a decade of experience as a journalist, editor and brand strategist and is the founder of four separate organisations that champion women's health, marginalised communities and LGBTQ+ people.