These are the favorite movie sex scenes couples want to recreate at home
Have you seen all of these racy sex scenes?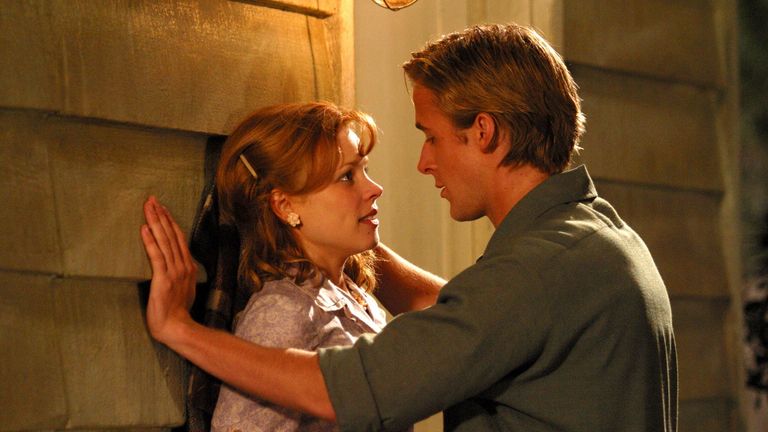 (Image credit: Entertainment Pictures / Alamy Stock Photo )
The sex scenes in Bridgerton have been receiving a lot of attention since the hit period drama first aired on Christmas Day 2020. With many viewers entranced by the steamier scenes, it's perhaps no surprise that searches online for "sex positions to try" are also reportedly rising by 100%. 
But when it comes to trying out the best sex positions - whether that's with the best vibrator or with your partner - when replicating the magic of your favorite film's raunchiest scenes, there are some that are much more iconic than others.
OnBuy's Adult Division wanted to find out exactly how naughty people are really getting in lockdown when it comes to being creative in bed. 
Reaching out to respondents, they asked them to choose their favorite movie sex scenes of all time -  and those they intend to try out with their partners. 
But are any of these movie scenes your favorite? 
What are the top movie sex scenes and how many intend to try them? 
Pretty Woman
It may come as no surprise to many that Pretty Woman came out on top. Of all the respondents asked, it seems 86% of people consider the infamous piano scene between Julia Roberts and Richard Gere in Pretty Woman to be their favorite steamy scene. And that's not all - as a staggering 65% of people want to try this out for themselves! Unfortunately, not everyone has a piano at home...
Titanic 
It might only be a brief scene in Titanic, but the iconic steamy scene in the car is difficult to forget as Rose and Jack's relationship is taken to the next level. A huge 83% of people chose it as their favorite sex scene and 79% wanted to recreate it. 
The Notebook
Coming in third is the classic adaptation of the acclaimed Nicholas Sparks novel - The Notebook - with its infamous rain-kissing scene, which was chosen by 81%. The chemistry between lead actors Rachel McAdams and Ryan Gosling is spectacular, as was his ability to later carry her all the way upstairs with one hand. His abilities have not gone unnoticed, as 80% of those asked are keen to try this scene out. 
What other iconic sex scenes are favorites?
So well-known are the top three, it's perhaps no surprise that they were such favorites, with a huge number of people eager to try and recreate them at home. But there were still some other movie greats featured in the top 10 that many movie-enthusiasts will be thrilled to hear about.
The infamous pottery scene in Ghost and the fight scene in Mr. and Mrs. Smith came in at four and five, with 79% and 75% respectively calling these their favorite steamy movie scenes. 
Whilst the making it happen scene from No Strings Attached at 74% and Dirty Dancing's love scene at 72% come in at sixth and seventh. Cruel Intentions' love scene and Fifty Shades Darker's elevator scene are eighth and ninth - though some might be surprised that Fifty Shades of Grey itself did not make it into the top 10.
Interestingly, tenth place goes to a slightly more controversial entry. The beginning scene in the 2002 French psychological thriller Irréversible sets temperature soaring from the get-go, as 67% called this scene their favorite and 71% wanted to give it a go themselves.
But were any of these iconic movie sex scenes your favorite?