How to have an orgasm every time, alone or with a partner
If you're struggling to climax, fear not. Learn how to have an orgasm with our expert guide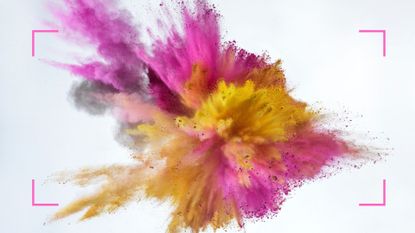 (Image credit: Getty Images)
As a society, we don't talk about how to have an orgasm enough. Most of us have been there—that frustrating moment when you feel yourself almost at the climax and about to orgasm, and then something happens and the moment passes.
Luckily, your best orgasms are just around the corner and there are things you can do to avoid those half orgasms that never leave you fully satisfied. Investing in the best vibrator can help you have better and longer orgasms, whether that's alone or with a partner. Research (opens in new tab) by Lovehoney found that on average, a woman's orgasm lasts 23.3 seconds with a sex toy compared with 19.9 seconds manually. It's those extra few seconds that can make a big difference!
While we're all different, and the touches and techniques that make a woman orgasm are different for everyone, according to sex and relationship expert Annabelle Knight there are a few things you can do to have a mind-blowing orgasm.
How to orgasm, every single time
For many years, female masturbation has been taboo but it's time for that to change. Having an orgasm feels great, and you shouldn't feel guilty or ashamed for prioritizing your orgasm whether you're alone or with a partner.
When it comes to having an orgasm with a partner, being with the right person is key. "You experience the best orgasm you've ever had with someone who understands your body and knows how to bring out the best in you sexually," says Annabelle. "This doesn't necessarily have to be a long-term partner. Some people know instinctively what works for a new lover and the joy of sleeping with someone new can give you the best sex ever."
Here's how to have an orgasm every single time, whether you're indulging in me-time or having fun with a partner.
1. Set the scene for an earth-shattering orgasm
While it's hard to guarantee good sex, you can set the scene to help you have a better orgasm. "You need an environment you are comfortable in," says Annabelle. "This could be the bedroom or possibly another setting if you're feeling more adventurous—and a partner that you desire. It helps, too, if there are no interruptions."
There are easy ways you can enhance your setting and increase your sex drive. "Think about changing the lighting, adding some scented candles, and even putting champagne on ice if you're feeling extravagant," says Knight.
And, as soon as this becomes too much of a regular routine, mix it up again. "One of the biggest barriers to a better orgasm is routine, so I am all in favor of varying the settings," Knight says. Pick a different room in the house each week for sex to add an element of surprise.
For example, you venture to the garden for sex outside (although remember, sex in a public place is illegal so choose an alfresco location where no one will see you), have sex in the shower or on the stairs—the difference in height can take some of the best sex positions to a whole new level, making G-spot stimulation easier and help you have a better orgasm.
2. Mix it up and try a different position
Speaking of the best sex positions, finding the right position can make a huge difference, and not only could it help you have a brilliant orgasm, but it could also change the way you have sex forever.
With a partner
"Research shows that men and women tend to climax most easily during intercourse by having sex from behind, also known as doggy position," says Knight. "It's the most popular sex position, chosen by 42% of respondents in a survey by Lovehoney. Doggy is a great position for women who enjoy deep penetration and G-spot stimulation during intercourse. The next most popular was a missionary, followed by cowgirl (her on top)."
Knowing how to have good sex with a long-term partner can be a challenge, and it's very easy to stick to the same routine and positions. But, mixing things up and trying new positions can help you have a better orgasm and boost both you and your partner's sex drive, especially if your libido is low and you're in a dry spell.
Solo
Masturbating alone is a great way to get to know what really turns you on and the positions that make you orgasm. Using a simple bullet vibrator you can get to know your body and what you like. Alternatively, if you're not ready to invest in a sex toy, there are masturbation techniques that allow your hand to do all the work and feel equally as amazing. Don't be shy to try new positions and find out what you enjoy. Knight's top positions for solo sex include:
Basic on your back: "This is the most popular," says Annabelle. "It's when you simply lie down and reach between your legs with your hands or with a toy."
Lazy solo lover: "This position involves sitting upright while resting against a stack of pillows or the side of the bed," says Annabelle. "You are closer to your bits, making self-penetration easier."
Flick and fly: "This is basically the lotus position, where you're seated with your legs splayed to the sides and bent so that your ankles are just in front of your genitals," says Annabelle. "This creates tension in the pelvic floor muscles."
Mirror, mirror: "This is another seated position," says Annabelle. "It involves being in front of a mirror so you get a great view of the action. You can experiment with different rhythms, strokes and patterns."
3. Give yourself time to relax
Everyone feels stressed with the challenges of modern life, but sex with yourself or with a partner will always be so much better if you're feeling relaxed. While being totally relaxed before sex isn't a prerequisite of having a great orgasm, it's always nice to take some time to de-stress by doing something that feels good for you, whether that's a bath or meditation. This will help you put your stresses to one side at the end of the day, and allow you to better enjoy your time alone or with your partner.
Annabelle also points out that as you get more sexually confident, you'll instantly feel more relaxed during sex. "This confidence comes from having a sexual rapport with your lover—knowing their likes and dislikes and what really turns you both on. We're all a little nervous the first time we sleep with someone new, this is entirely normal and nothing to worry about."
And, don't put pressure on yourself to climax quickly. How long it takes a woman to orgasm can vary. "It really depends on the individual and their moods, plus how soon you have had sex previously," says Knight. "It tends to take longer to climax the second time you have sex, but sex is not like boiling an egg—there is not a set time to get it exactly as you want. Sometimes you want that egg hardboiled—and the sex lasts longer—and sometimes only a runny egg will do (the sexual equivalent of a quickie). Some of the most intense orgasms you can achieve can be experienced after less than two minutes of stimulation."
Similarly, Knight says you can delay your orgasm for up to an hour through play such as tantric sex, and end up experiencing the most explosive orgasm ever. Everyone's experience will differ depending on the person, their mood, and where they're at in their monthly cycle.
4. Pick a vibrator to help you orgasm
Using one of the many different types of vibrators can increase your chances of having a better orgasm. "You cannot go wrong with a vibrator," says Knight. "Studies have shown that 80% of women climax more easily with a sex toy than without. The beauty of the vibrator is they come in different shapes, sizes and forms to meet any person's needs."
If you're new to sex toys and weighing up rabbit vibrators vs clitoral stimulators, go for a small clitoral stimulator to start. They're small, discreet, and still pack a lot of power.
As you get more confident with using sex toys and figure out what you like, you could then add one of the best rabbit vibrators to your collection. "A rabbit vibrator is a penetrative toy which also has an attachment (shaped like a rabbit's ears) on the shaft for clitoral stimulation. This allows users to enjoy a blended orgasm by stimulating the G-spot at the same time. In fact, research from Lovehoney found that women achieved orgasms that were 17% longer when they masturbated with one of the best rabbit vibrators, rather than just with their hands."
Worried about not having an orgasm? When to see your doctor
Not had an orgasm in a while, or at all? Don't worry, that's totally normal.
"Only around a quarter of women can orgasm during intercourse without added clitoral stimulation," says Knight. "This is how we arrive at the famous 'orgasm gap' between men and women, because around 95% of men orgasm every time they have intercourse without any issue. The figure for women rises to around two-thirds if intercourse is combined with clitoral stimulation."
Difficulty having an orgasm can also be down to psychological factors, such as sexual anxiety. Between 10% and 15% of women never experience orgasms, and if you fall into this category seeing a doctor or a sex therapist could help pinpoint the root cause and find a suitable treatment to improve your chances of orgasm.
Pain during sex can make an orgasm seem impossible and could be caused by a number of factors such as vaginal dryness or vaginal infections. If your pain is long-term, you should seek further advice from your doctor, but if you feel general discomfort during sex it could be as simple as using lube.
"Discomfort or fiction during sex is one of the main reasons why some women struggle to climax," says Knight. "This can be alleviated with the use of lubricants. One of the biggest misconceptions about sex is that lube is only for older women or those who struggle to self-lubricate. Lube improves sex for all ages."
Sex therapy can help if the reason you struggle to orgasm is down to psychological factors. "It could, perhaps, be related to a lack of sexual confidence," says Knight. "Again, it is worth seeking expert help if you think this may apply to you because these barriers to orgasm can be overcome and a more fulfilling sex life achieved."
Ciara was the former digital health editor at womanandhome.com, covering all things health & wellbeing from fitness to sleep to relationships. She's always on the lookout for new health trends, innovative fitness gadgets and must-read wellness books.
Originally from Ireland, Ciara moved to London to study journalism. After graduation, Ciara started her career at Goodhousekeeping.com. Ciara qualified as a meditation teacher with the British School of Meditation in 2020, and outside of her day-to-day now runs her own meditation school called Finding Quiet. She is all about bettering that mind-body connection but believes wellness looks different to everyone.