What is sex therapy and is it right for me?
Sex therapy doesn't have to be taboo, here's why everyone should consider seeing a sex therapist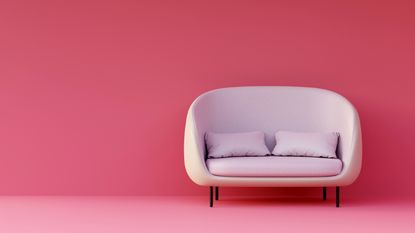 (Image credit: Getty Images / Passakorn Leelawat / EyeEm)
Thinking about trying sex therapy but not sure it's right for you? The truth is, sex therapy can help whatever your concern - and it shouldn't be seen as taboo or scary. Just like with any other health concern, there are professionals out there ready to listen to your worries and help you through them.
Are you wondering if sex therapy could help your relationship? Maybe your confidence levels have plummeted or your best vibrator just isn't cutting it anymore? Whatever your worry, sex therapy is there for you.
"For some people, sex is a source of great anxiety and worry," says Annabelle Knight, sex and relationship expert with sexual wellness brand Lovehoney (opens in new tab).
"Sex therapy is an integrative approach to treating and eliminating underlying challenges. These concerns may be physical, such as low circulation. They may also be psychological concerns, such as anxiety, stress, and confidence issues."
What is sex therapy and what type of sexual issues does it help?
"Sex therapy is a type of talking therapy," says Annabelle. "It's designed to help individuals and couples address medical, psychological, personal or interpersonal factors impacting sexual satisfaction."
While it might not be a magic cure, it's definitely a great starting point. "The goal of sex therapy is to help people move past physical and emotional challenges to have a satisfying relationship and pleasurable sex life," says Annabelle.
And it can help many sex issues. "Sexual dysfunction is common," says Annabelle. "In fact, four out of 10 women and nearly a third of men report experiencing some type of sexual dysfunction during their lifetimes." These dysfunctions may include:
Erectile dysfunction
Lack of interest
Premature ejaculation
Low confidence
Lack of response to sexual stimulus
Inability to reach orgasm
Excessive libido
Inability to control sexual behavior
Distressing sexual thoughts
Unwanted sexual fetishes
How does sex therapy work?
Thinking about having sex therapy, but not sure what happens during a session? It's actually pretty simple. "Sex therapy is like any type of psychotherapy. You treat the condition by talking through your experiences, worries and feelings," says Annabelle.
"Together with your sex therapist, you then work out coping mechanisms to help improve your responses in the future so that you can have a healthier sex life.
"During your initial appointments, your therapist will either talk with just you or with you and your partner together. The therapist is there to guide and help you process your current challenge."
And they won't ever judge you. "They are not there to take one person's side or to help persuade anyone," says Annabelle.
"With each session, your therapist will continue to push you towards better management and acceptance of your concerns that may be leading to sexual dysfunction. All talk therapy, including sex therapy, is both a supportive and an educational environment.
"It's meant to provide comfort and encouragement for change. You will likely leave your therapist's office with assignments and work to do before your next appointment."
Your therapist can also refer you to a medical doctor if they suspect you have physical sexual concerns.
What exercises are used during sex therapy?
Exercises for sex therapy are varied depending on who you see. They can include, says Annabelle:
Establishing mutual responsibility between partners for addressing sexual needs and concerns.
Providing information and education about sexual function and sexual activity.
Being willing to change attitudes about sex.
Getting rid of sexual performance anxiety.
Helping couples improve communication around sex and sexual techniques.
Reducing problematic behaviors and sex roles in the relationship.
Giving homework to help couples change their sexual relationship for the better.
Is sex therapy embarrassing?
First things first, you don't have to take your clothes off! "The sex therapist will not be having sexual relations with anyone or showing anyone how to have sex," says Annabelle.
While it's natural to feel embarrassed when talking about sex to a stranger, it shouldn't last.
"The stigma that sex therapy is embarrassing is out there, but it should not prevent you from receiving the help you need," says Annabelle. "First, sex is very personal, private and intimate, and so it seems like a strange thing to do to go talk with even a psychotherapist specialising in sex."
And, if you are embarrassed, keep remembering that having sex therapy will be beneficial in the long term. "The benefits of sex therapy far outweigh the initial embarrassment that you might fear," says Annabelle. "Getting help for yourself, your relationship, and your ability to enjoy sex can have a positive impact on your life and your relationships."
Does a sex therapist touch you?
"Sex therapists talk with their patients to help them confront their sexual problems and improve their sex lives. But some patients need more than talk therapy. They need practice in the bedroom, and have no spouse or partner to turn to," says Annabelle.
"For these patients, some sex therapists turn to surrogate partners – people who help patients with intimacy issues using a hands-on approach. This can include having sex with the patient."
It might sound shocking, but it could help. "Although use of surrogate partners is rare among patients of both genders, they are increasingly being used by women whose physical or mental health problems prevent them from enjoying a healthy sex life, experts say. In the past, such therapy was employed almost exclusively by men," adds Annabelle.
Can you go to sex therapy alone?
Partner refusing to see a sex therapist? That's fine. "You do not have to bring your partner with you to sex therapy. For some individuals, solo sex therapy is adequate to address concerns. For others, having both people present during therapy may help improve satisfaction and build a stronger connection," says Annabelle.
"Talk with your partner about your choice to begin therapy. If you'd like them to be involved, ask."
How do you find a sex therapist and what should you look for?
Want to see a sex therapist? "A certified sex therapist can be a licensed psychiatrist, psychologist, marriage and family therapist, or clinical social worker," says Annabelle. "These mental health experts undergo extensive additional training in human sexuality in order to be accredited as a certified sex therapist."
Consulting your doctor can be a great first step as they will have sex therapists they value.
And, if you find you don't connect with your therapist, feel free to go elsewhere. "Therapists are unique," says Annabelle. "Successful therapy depends largely on how well you communicate with your therapist and how much you trust them and their guidance to help you through your concerns. If you don't feel comfortable with a sex therapist at any point, look for another."
Faye M Smith is an award-winning journalist with over 15 years experience in the magazine industry. Her continued work in the area of natural health won her the coveted title of the Health Food Manufacturers' Association (HFMA) Journalist of the Year Award 2021. Currently Health Editor across several brands including woman&home, Woman and Woman's Own, Faye specialises in writing about mental health, the menopause, and sex and relationships.