How to seduce a man you've been with for a long time
Knowing how to seduce a man is much easier than you think! Give these seven top tips a try...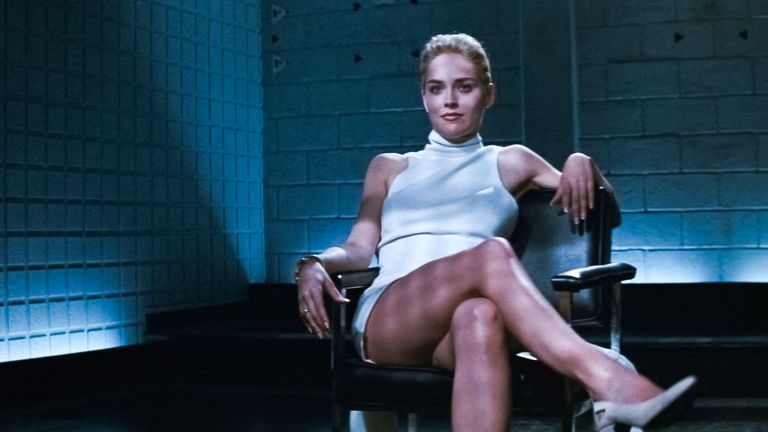 (Image credit: LANDMARK MEDIA / Alamy Stock Photo)
Knowing how to seduce a man you've been with for a long time is very useful information if you feel like your sex life has slowed down. If this sounds familiar, don't worry—although no couple's sex life is ever as steaming hot as in the early days, it doesn't mean things have to fizzle out completely. How to seduce a man is actually easier than you might think, and could help you get things back on track. You just need a few expert seduction tricks up your sleeve.
Learning some simple seduction techniques can make a big difference to your sex life—fast. Knowing how to talk dirty without feeling like you sound silly or introducing one of the best vibrators or a sex toy to the bedroom could do just the trick. But, you'll never know until you try.
Remember every man is different, and every relationship has its quirks, so add your own spin to our top tips on how to seduce a man. After all, it's time to use all that knowledge you've got stored up of your partner's likes and dislikes to your advantage...
How to seduce a man in seven easy steps
Knowing how to seduce a man you've been with a long time is mainly about changing your mindset slightly. You don't have to be overtly sexual or suddenly turn into a dominatrix. Small changes to what you both get up to in the bedroom can make a big difference and is a quick way how to seduce a man successfully.
"How to seduce a man is about more than pumping out Barry White and wearing stockings–although those things can help," says Sammi Cole, sex and relationship expert at sexual wellness brand Lovehoney. "To seduce a man, you have to make the thought of sex with you the most appealing thing in the world. And, when you've been with someone for a long time, that means reminding them of how much you still desire them. Plus, what it is about you that they fell in love with."
1. Invest in sex toys together
Introducing a sex toy to the bedroom is one of the easiest tricks when it comes to knowing how to seduce a man. Learning how to use a vibrator in front of him to turn him on is a must. In fact, watching you tease and flirt using a sex toy can arouse your partner in seconds. It could also be the essential prop you need to help you act out some of the best movie sex scenes together and unleash your inner seductress like Sharon Stone in Basic Instinct. Or you could explore the erogenous zones you've both been ignoring for a while—touching his frenulum, perineum or lower back with a toy can make him putty in your hands.
"Using sex toys can be a great way for a woman to seduce her partner," says sexual wellness expert Megwyn White, who works with sex-toy brand Satisfyer. "A toy creates a bridge to new parts of the body. It can also spark a creative connection that allows you both to try out new things."
If you're completely new to sex toys, experiment with different types to find out what you both like. For example, the best rabbit vibrators are often very powerful, so perfect for intense pleasure. How to seduce a man could be as easy as you taking control of one of these powerful toys and taking charge in the bedroom. Body wand massagers are only used externally, so much better for foreplay and flirty teasing. And, if you want to seduce a long-distance lover, a couple's vibrator, such as the We-Vibe Sync, can be used via Bluetooth to tease and play from afar. When it comes to sex toys to invest in together, the choice is endless.
2. Bring his sexual fantasies to life
If you want to know how to seduce a man, then you need to know what turns him on.
In the words of the Spice Girls, you have to know what your partner wants—what they really, really want. "How to seduce a man has to do with guiding someone into what they secretly wish they could give themselves," says Megwyn. "You have to be a bit of a detective to figure out what this is. And then figure out how you can bring their sexual fantasies to life."
If your partner is still reluctant to open up, don't rush them. Any type of pressure or pushy behavior could actually do more harm than good when it comes to how to seduce a man. "It can take patience to seduce someone," says Megwyn. "Create a space for communication and if what you're trying doesn't work, then try it a new way the next time. For instance, you might explore reading sex stories together and find something that sparks your interest and decide to play it out."
3. Make sex a multi-sensory experience
One of the reasons you may want to know how to seduce a man is because his sex drive has seemingly diminished. A great way to get his libido back is by awakening all his senses, but don't just focus on something obvious, such as wearing sexy lingerie. "Great sex should be a multi-sensory experience, so awakening all his senses will really help when it comes to how to seduce a man," says Sammi. "Sure, treat yourself to some lingerie that makes you feel fantastic, but think about all the other senses, too."
Need some extra inspiration on how to seduce a man using his senses? "You could dab on some new perfume or scented body lotion," says Sammi. "Plus, go for soft lighting, pick out music that helps to get you both in the mood and swap out your usual sheets for something a bit more luxurious. The more senses you can delight, the better when it comes to how to seduce a man!"
Then, when you've successfully aroused all his senses so he's putty in your hands, you need to try taking the stimulus away. "Withholding one of the senses, such as blindfolding a partner so he can't see, will actually help activate the others," recommends Megwyn.
4. Take sex out of the bedroom
Knowing how to have good sex when you're in a long-term relationship can be tricky. Often, if the romance has fizzled slightly, many people will choose to ignore the problem and put up with a sexless marriage. But that doesn't have to be the case. Learning how to seduce a man you've been with for decades is possible, you just need to try harder.
"Being familiar with your partner and their body is both a blessing and a curse," says Sammi. "It's sometimes hard to feel like a sex goddess when you're surrounded by reminders of everyday life, and it's the same with our partners." The solution? "Do things outside of your usual comfort zone and do them together," says Sammi. "Whether it's as simple as a night away in a different setting, it can be enough to renew the way you see each other—and perfect when it comes to how to seduce a man."
You can start off easy by just taking sex out of the bedroom and suggesting sex in the shower or sex on the sofa. The next step to how to seduce a man you've been with a while could be watching porn for women together, trying out something that inspires you on screen or introducing the idea of having sex outside in a spot where you won't be seen but still find exhilarating.
5. Use role play
Daily chores can really get in the way when you want to be an expert on how to seduce a man. While this might sound a bit cliché, pretending to be something you're not, such as mysterious strangers, is a seduction technique worth trying. Sometimes how to seduce a man involves your imagination.
"Lots of couples find role play an easy way to switch up their sexual routine. It helps you to see each other in different ways and free your inhibitions," says Sammi. "The great thing about the 'strangers meeting in a bar' role-play situation is that it can help to recreate that fizz of excitement from when you first met."
If you're keen to give it a try, then do a little homework first before you suggest it. "Determine the story ahead of time and decide how the story will end," recommends Megwyn. It could also be a great time to add bondage for beginners into the mix, so maybe stock up on wrist cuffs, a blindfold and paddle before you go.
6. Learn how to talk dirty
Learning how to seduce a man could be as simple as switching your usual pre-sex convo to some dirty talk.
"Talking dirty is a great way to spice things up and a foolproof way to seduce a man," says Megwyn. Not sure where to start? Don't worry, there is an easy trick! Simply think about the way your partner speaks and then copy it. "Consider if there are certain sexy words you've heard them say over others," says Sammi. "Chances are, those are the ones that they're most comfortable hearing and saying, so that's a great jumping-off point when it comes to how to seduce a man."
If you're feeling a bit timid, or using no-strings sex apps to meet people, dirty texting can also be an effective way to seduce a man. "Not only does it take away the face-to-face fear, but it gives you time to think about what you want to say or do next," says Sammi. "You could tell them about an X-rated dream you had about them."
And, while this might sound a bit crazy, if you're willing to give it a go then naming his genitals can actually help how to seduce a man. "Try using a name that your partner prefers their genitals to be called," says Megwyn. "It allows your partner a sense of ownership over their parts. Plus, it invites you to understand the specific way they want to experience their bodies in the moment."
7. Relax when things don't go right
If you're still not feeling confident with how to seduce a man and your seduction ability, then that's OK. You don't have to get things right the first time, and nothing has to be perfect. In fact, not putting pressure on yourself can help.
"Firstly, relax," says Sammi. "It's meant to be you and your partner having fun and, if you're nervous, you won't enjoy it as much. Besides, laughter is a great aphrodisiac and a great way how to seduce a man."
Next, put down your phone. "One of the sexiest things that you can do is make time for each other," says Sammi. "When was the last time you paid proper attention to each other, without looking at your phones or other background distractions? Put aside some time, be it an hour, an evening or a weekend, and spend it reconnecting. You'd be surprised what a difference it can make. It's an easy way how to seduce a man."
What's more, it's important to remember that you partner loves you and even if your sex life is feeling a little lacklustre, talking to your partner will always help. If he's shy to talk about sex with you, sex therapy techniques could help you both open up to one another and have an honest discussion about your relationship and sex life.
Faye M Smith is an award-winning journalist with over 15 years experience in the magazine industry. Her continued work in the area of natural health won her the coveted title of theHealth Food Manufacturers' Association (HFMA) Journalist of the Year Award 2021.
Currently Acting Health Editor across several brands including woman&home, Woman and Woman's Own, Faye specialises in writing about mental health, the menopause, and sex and relationships. In fact, having previously been the go-to sex columnist for Now magazine, there isn't much she won't discuss when it comes to women's health. This makes her the best person to review must-buy sex toys, describe how to have a mind-blowing orgasm or explain how to navigate sex in the shower without it ending in a medical emergency.
While not anti-gym, Faye's fitness routine is more focussed on finding inner balance rather than burning excess calories. An advocate of mindfulness, she loves power breathing, yoga and plenty of walking in nearby woodlands rather than a sweaty HIIT class. Follow her @fayetuned