Sleeping in separate beds improves couples' sex lives, research reveals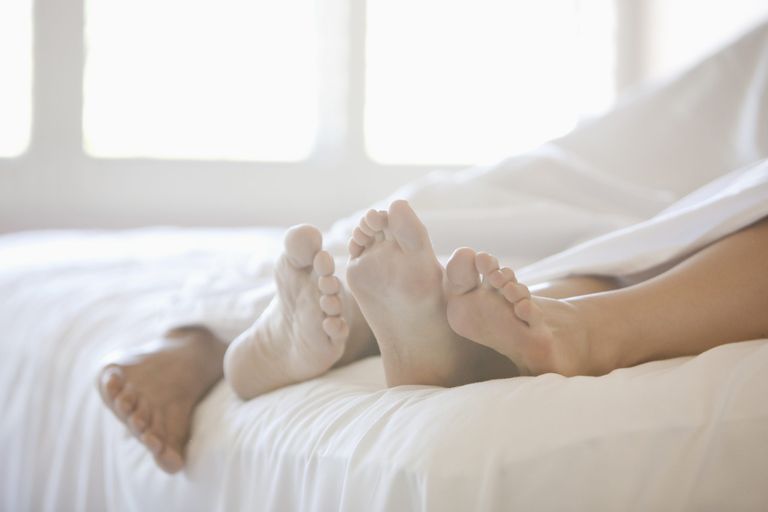 (Image credit: Getty)
Saying yes to sleeping apart could actually bring couples closer together in the bedroom.
For many couples in long-term relationships keeping things fresh when it comes to time between the sheets is key.
From scheduling date nights to get back that loving feeling to trying out new positions, there are few things they won't try in the name of getting their sex lives back on track.
But now new research has revealed that lovebirds across the UK are improving their sex lives by making a surprising move that seems to fly in the face of tradition – sleeping separately.
Commissioned by Bensons for Beds, the study surveyed British couples who no longer shared a boudoir about how their sex lives were faring.
Surprisingly, while just under a quarter (24 per cent) of those questioned said they now had sex less than before, a higher 34 per cent claimed they were having more sex.
16 per cent revealed that sleeping in separate domains had actually spiced up their sex lives as they now got intimate in different rooms in their home, while 38 per cent claim that sleeping apart had helped their relationship improve overall.
MORE:5 ways to have better mid-life sex
Further figures show that while 40 per cent of British couples do sleep apart from their partners occasionally, the majority (51 per cent) say they do this because they struggle to get some decent shut-eye in the face of their partner's loud snoring.
However, 36 per cent of Brits admitted that they never sleep apart from their other halves as they'd miss them too much, while 35 per cent feel that doing so would have a negative impact on their relationship.
A number of celebrity couples have admitted that sleeping in separate beds is their secret to a happier relationship – though we have no idea if this equals more success when it comes to their sex lives.
This includes former Gogglebox stars Steph and Dom, radio DJ Chris Evans and his wife Natasha Shishmanian – though the latter is mainly due to his early starts.
Great British Bake Off judge Prue Leith has taken things a step further and actually lives in a separate house from her husband John Playfair, despite tying the knot with him three years ago.
Would you trial sleeping apart from your partner?