How To Have Better Sex When You're Married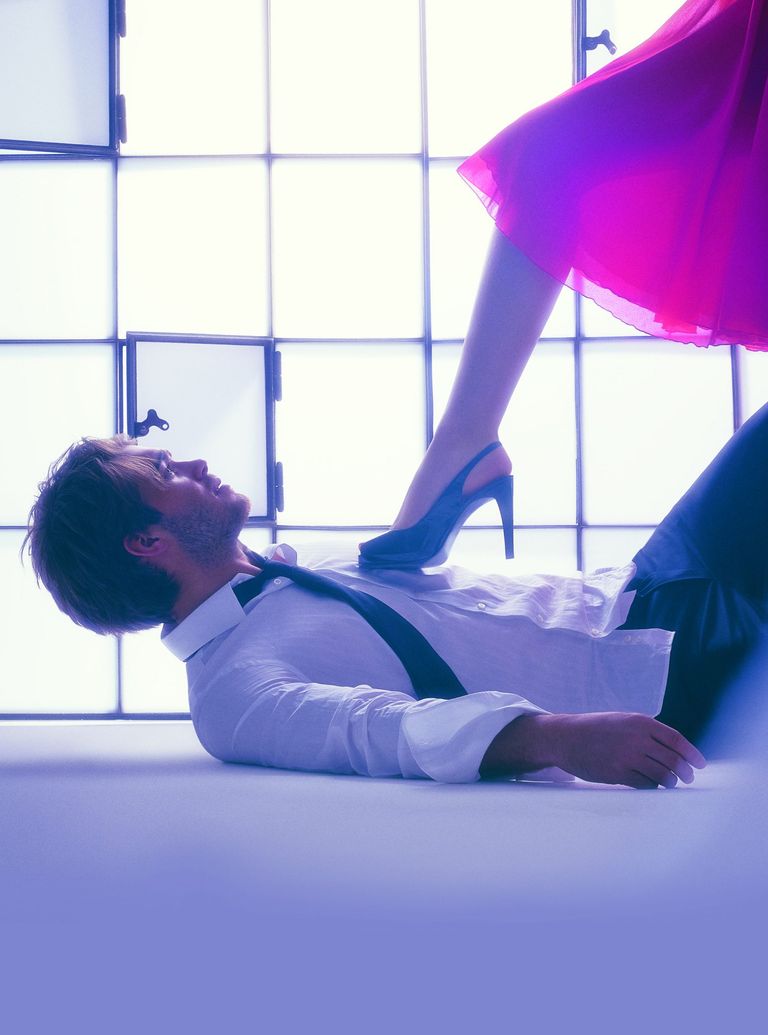 Want to have better sex? It's a given that sex with a long-term partner can become less frequent and passionate, but, with a few tweaks, it could be the best sex you have ever had.
We've consulted various relationship experts for find out the secret to better sex when you're marriage or in a long-term relationship. Read and enjoy!
How to have better sex: Surprise him!
A new seduction technique or outfit can reap huge rewards, according to Laura Corn, author of 101 Nights of Grrreat Sex. An old ruse that always works: go out to diner in a slinky dress and no knickers. Let him know once you're out; it will drive him wild.
Send sexy texts to each other. Start in the morning and, by the evening, you won't be able to keep your hands off each other. 'Sexy surprises can be funny, silthy or just romantic', says Laura. 'As long as it's something unexpected'. Try a few sex toys. Or what about sex outside? Be discreet, though - you don't want to get arrested!
How to have better sex: Get it on the calendar!
If sex is something that comes just above defrosting the fridge, but way below finishing the ironing on your to-do list, it might be time for a reshuffle. Scheduling sex may not sound terribly romantic, but it's a great way to ensure it does happen! 'If you wait until you're both in the mood, you'll never get round to it', says therapist and sex expert Elisabeth Wilson, author of Re-energise Your Sex Life.
'Sex is crucial to a good marriage and frankly, the ironing can wait. Make a date at least once a week and carve it in stone - no excuses!' Diarising sex takes the pressure off you both, because it's written down and something to look forward to. Doing it at unusual times helps too. If you're tired at night, get hot and steamy in the shower first thing.
How to have better sex: Make it fast
If you do it right, a naughty quickie can deliver the thrills married sex so often lacks. Spontaneous and super fast changes the pace in more ways than one.
'Don't doubt the aphrodisiac qualities of a quickie', says Elisabeth. 'Think of adultery. No, I'm not suggesting that you have an affair, but couples in these illicit 'relationships' believe they are in the grips of the greatest passion, when in fact what they're actually experiencing is just sneaky, fast sex. It's very addictive.'
Try having a quickie five minutes before you leave for work, or before you're expecting guests. There's nothing like initiating a speedy, giggly, shirt-fumbling knee-trembler to make him feel desirable. It's the equivalent of him buying you a dozen roses. It'll bring colour to your cheeks!
How to have better sex: Make it passionate
Clever couples use lovemaking to turn problems around. 'When you hit a bad patch - whether it's money worries, work stresses or issues with the kids - use sex to reconnect with each other and create intimacy', says Elizabeth.
'Sex should be the last thing to go, not the first. Use it to reach out, and let each other know that you're in this together.'
Sex is the best tool in your relationship arsenal to fight life's battles. It releases important feel-good chemicals to help you tackle whatever is wrong. If you are ever in doubt or dithering, have sex. If it's passionate, enthusiastic and done with the person you love, what's the worst that can happen?
How to have better sex: Make the first move
Even in this day and age, it can often fall to the man to make the running. Show him you care by taking the lead. Then ask for what you want - most men love being dominated! And it works the other way around too, of course: 'Tonight I'm going to do anything you ask...' Within reason of course!