Why over 50s are having the most adventurous sex of their lives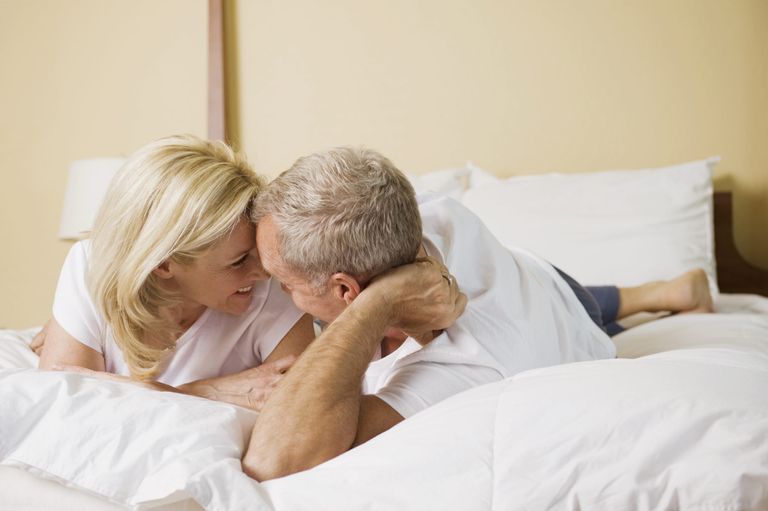 Over 50s dating app Lumen has conducted a survey examining the sex lives of people in their fifth decade and beyond - and found that people in the age group are having more adventurous sex than ever before.
The UK results of the study, which took responses from 6,000 people, found that a third of over 50s are having their most adventurous, and best, sex yet.
But the study's results begs the question - why is it happening in later life?
MORE:The best mature dating sites and apps to help you find the one
According to respondents, most people gave the reason that they had less inhibitions as they got older, leaving them feeling more confident and happier asking for what they want in the bedroom.
30% of people also credited more down time for their improved sex lives, while a further 10% said they simply had a higher libido as they reached the age of 50 and over.
The results are converse to many conversations surrounding mid-life sex, which tends to presume that intimacy dwindles as you age.
But these stats don't just refer to long-term relationships - it also extends to more casual dating too. The study found that a third of people over the age of 50 would have sex within the first three dates after meeting someone.
However, it seems the trend for taking risks in your sex life may be proving dangerous.
According to the study's respondents, 4% of over 50s revealed that they have had ten or more sexual partners since turning 50, and that the penchant for being a bit more adventurous may be damaging their health.
80% of the participants revealed that they'd never been tested for STIs - a worrying stat, give that over half of the people surveyed said they never used protection while having sex.
Lumen has reported that in fact, there is an ever-increasing diagnosis of STIs within the over 50s age group, with cases of chlamydia, gonorrhoea and syphilis rising by more than a third over the last decade.
Antoine Argouges, Co-Founder and CEO of Lumen, said of the findings, "Of course the over 50s are having more adventurous sex, they're more comfortable in their own skin and know what they want. It's something that should be celebrated, not recoiled from.
"But we also want to encourage healthy and safe relationships, which is why we'll be partnering with sexual health educators and brands to help tackle the rise of STIs in the over 50s.
"We know this is a serious issue amongst the over 50s, and as a dating app specifically for that audience, we know we have an opportunity to bring this to their attention."