5 ways to have better mid-life sex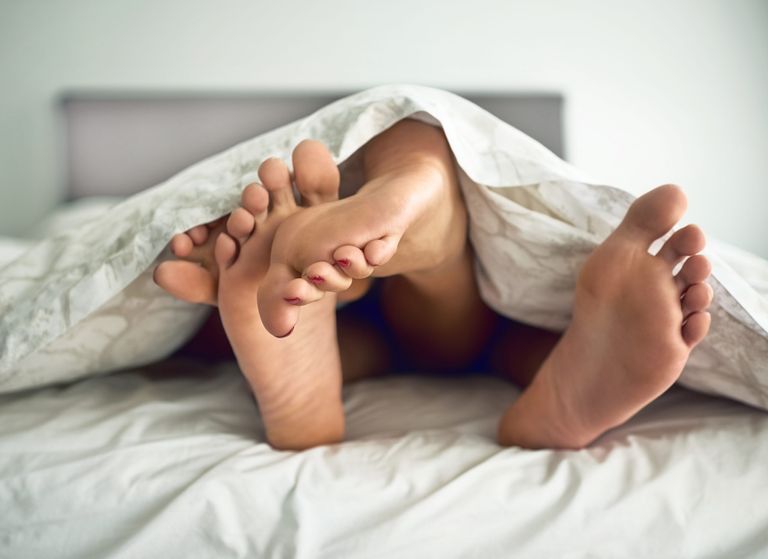 Looking to boost your confidence in the bedroom?
We asked counsellor and psychosexual therapist Julia Cole (author of How to Have Great Sex for the Rest of Your Lifeand How to Stay Together Forever) for her top tips when it comes to middle-aged sex...
1. Think about your sex life and take a personal inventory
What do you enjoy sexually? What makes you feel aroused? What no longer works? Middle age is a natural time to move away from the mass and really personalise and understand yourself.
2. Talk to your partner about it – rather than hoping he'll somehow get the message
Remember he'll probably be grappling with anxieties too. Don't assume any reluctance to engage in sex means he doesn't find you attractive. Middle-age wobbles are not just one way.
Related: The essential anti-ageing beauty trick you're probably not doing
3. Get curious about one another
Instead of feeling you know each other inside out, reconnect through new adventures. Surprise each other with "expanding activities" – dancing lessons or joining a choir together. Stepping out of your comfort zone together helps you see one another with new eyes.
4. Consider the "small things"
In middle age, many of the "small things" disappear too. Affection. A hello kiss. Saying please and thank you! You've both been busy, bad habits creep in. Remember not to take each other for granted.
5. Take back control and schedule a time for sex
There's a feeling that it should happen naturally so when it doesn't, we lose confidence. The anticipation, build-up and playfulness can be an instant boost.
Pick up the April issue of woman&home for more positive ways to feel good in every area of your life.