The Oscars Hair And Beauty Trends To Inspire Your Next Event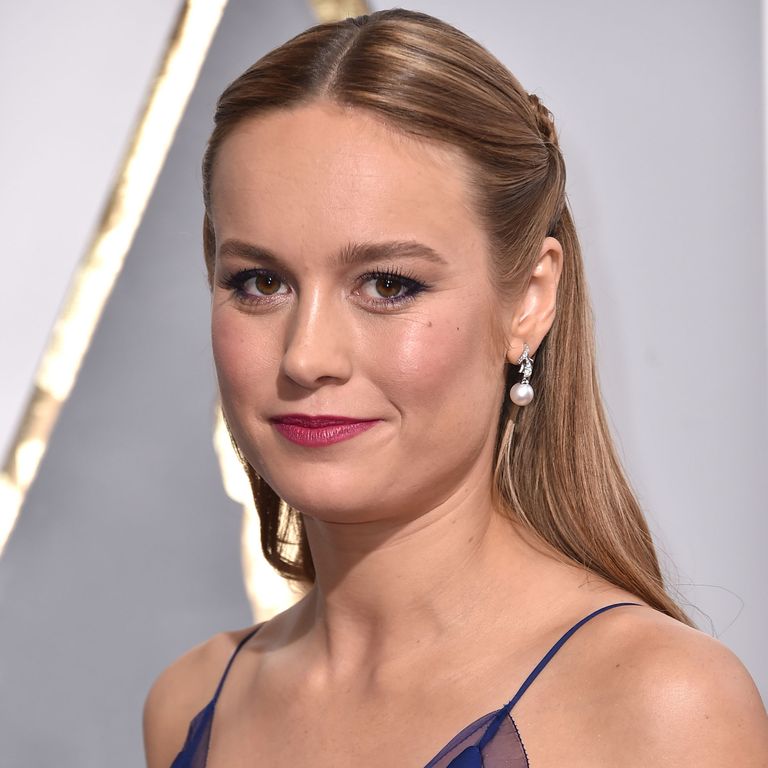 Who won in this year's beauty stakes at the Oscars 2016? See our pick of the winners
Last night was the most glamorous event in the awards season diary and the lucky stars who got to walk the red carpet didn't disappoint in the hair and beauty stakes.
Apart from the classic centre parting, most stars opted for new and intricate beauty looks at last night's event. The medley of up, down, tousled and straight hairstyles offer great inspiration for your next event with something to suit every hair colour, face shape and style.
Actress Brie Lawson who beat big competition to win an Oscar for her role in Room, showcased a half up and half down do which is set to be one of spring's biggest hair trends.
The look which complemented her royal blue Gucci gown perfectly was created by hairstylist to the stars, Maria Roszak.
To achieve the look Maria created soft, loose waves throughout the lengths of Brie's hair using the GHD Curve Classic Curl Iron. Once done waving, she brushed the hair out with a boar bristle brush and applied L'Oréal Paris Advanced Haircare Extraordinary Oil Lustrous Oil Serum on the middle and ends of hair for extra glossy shine, before pin the sides up and fastening at the back with an embellished clip. Click for a close up of the back...
Brie Larson
Intircately woven and wound around an embellished clip, Brie Lawson's lightly tousled hair style set her apart from the other a-listers on last nights red carpet.
Olivia Wilde
Olivia Wilde opted for an ethereal updo for last night's awards ceremony. The youthful style which consists of plaiting the hair framing your face into a halo braid and then slinging the braided lengths into a neat low slung bun is the perfect look for spring soirees. Will you try it?
Margot Robbie
Wolf Of Wall Street actress, Margot Robbie opted for lightly tousled 'undone' waves and let her metallic gold dress do all the talking. Beautifully bronzed, Margot kept her beauty look fresh and natural. Subtly defined brows, a glossy lip and strategically placed highliter along the hairline, down the nose and across the cheekbones radiated her best bits. If we were blessed with a complexion like Margot's we'd keep our make-up minimal too. Just gorgeous!
Chloe Pirrie
Edinburgh born Chloe Pirrie looked almost unrecognisable at last night's awards. This 1920's inspired neckline and immaculate pin-tuck curls had more than a little bit of Downton's Lady Cora about them. This super glam look gets the thumbs up from us, will you try it at your next event?
Naomi Watts
Naomi Watts kept her hair simple last night and let her red lip do the talking. Copy her style by lightly curling your 'lob' (long bob) to give it some body.
Love Naomi's creamy blonde hue? Next time your at the salon ask your hairdresser to pop some ash blonde through your tresses this will knock out any brassy yellow tones which tend to creep in after a few washes.
Andra Day
It wouldn't be the Oscars without some form of Hollywood waves. American singer Andra Day, brought a serving of retro glamour to the 2016 red carpet with this youthful do that perfectly accentuated her enviable bone structure. Steal her style by teaming your wavy bob with a bold lip too.
Sofia Vergara
Sofia Vergara nailed two trends in one. First the centre parting and second wavy lengths but she managed to stand out from a sea of similar hairstyles by pulling hers back into a beautifully groomed ponytail. Genius.
Dorith Mous
Model Dorith Mous proved that even short styles can be transformed with a bit of styling. A few soft waves through Dortih's fringe is a stylish update on the straight, swept back crop which has become her signature.
Heidi Klum
Heidi Klum's Oscars do is elegant and deceivingly easy. Simply pull your hair back as you would if your were going to create a ponytail but instead of fastening it, twist the bunch of hair into the back of your head from the crown down to the nape of your neck. Keep twisting until it feels tight and secure then fasten with discreet kirby grips and voilá a foolproof special occasion hairstyle. Click for the back view....
Heidi Klum
Reese Witherspoon
Reese Witherspooon proved sometimes simple is best. Parted at the side, which is super flattering for a heart face shape, the Wild actress' blonde locks hung straight and free. If our hair was in that good of condition we'd leave it alone too.
Jennifer Garner
Like Olivia Wilde, Jennifer Garner also opted for a low slung bun but created lots of lift at the roots to give her hair body. A great look for fine hair that needs a bit of extra help.
Cate Blanchett
Cate Blanchett put a twist on her signature short do by adding a subtle curve to her fringe which accentuated her cheekbones. Practice at home with hair straightners or a curling wand.
Daisy Ridley
Daisy Ridley is one British actress who has catapulted to fame off the back of last night's awards. The english born beauty has featured in the best dressed list across the globe overnight for this intricate and oh so glossy ponytail that added the finishing touch to her sequin gown.
Copy her style and experiment with plaiting your ponytail next time you pull your hair back.