The best lightweight foundation for sheer coverage and natural radiance
These are the best lightweight foundations for every skin type and budget
Included in this guide:
1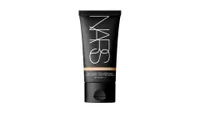 NARS
Pure Radiant Tinted Moisturiser
2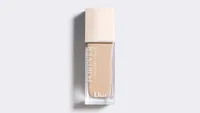 Dior
Forever Natural Nude Foundation
3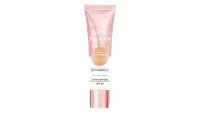 LOREAL
PARIS Skin Paradise Tinted Water Cream SPF20
4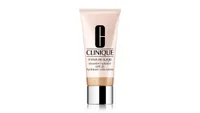 Clinique
Moisture Surge Sheertint Hydrator
5
Charlotte
Tilbury Hollywood Flawless Filter
6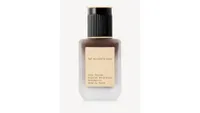 Pat
McGrath SKIN FETISH: SUBLIME PERFECTION FOUNDATION
7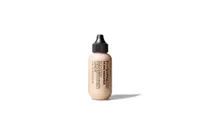 MAC
STUDIO RADIANCE FACE AND BODY RADIANT SHEER FOUNDATION
8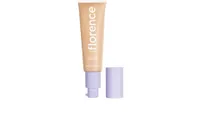 Florence
by Mills Like a Light Skin Tint
9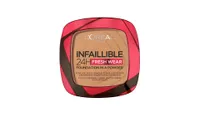 L'Oreal
Paris Infallible Freshwear Powder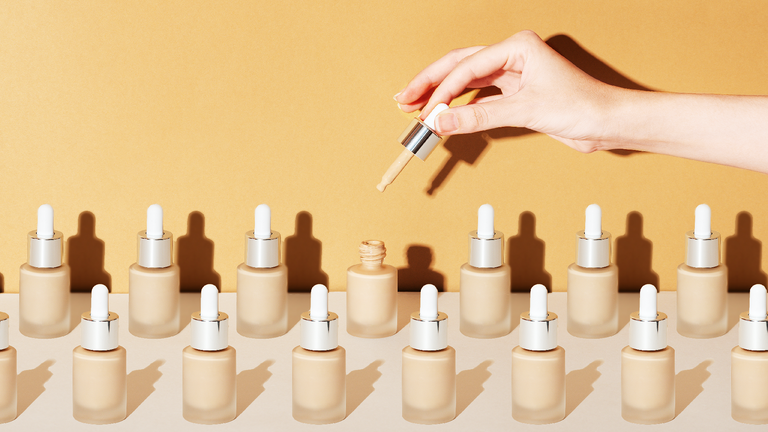 (Image credit: Getty images)
The best lightweight foundation will punch well above its weight. If you're looking for a sheer base your top priority is likely to be a formula that looks and feels light on the skin. But a great low-coverage foundation can offer so much more besides that, with skincare ingredients, SPF, and a variety of finishes from dewy and glowing to a soft-focus blur or velvety matte.
There are plenty of reasons a light formula might be the best foundation for you right now. You might be a fan of a natural makeup look, and feel a sheer base compliments your nude lipstick or makes a breezy canvas for the skin-perking powers of the best cream blush. Or perhaps you like to switch to a lighter base for lazy Sundays, trips away or warmer days.
Whatever the reason you're seeking the best lightweight foundation, we've got you covered. Our recommended tinted moisturizers balance skincare ingredients with makeup pigment and have buildable bases that can be layered up for medium coverage on the days you need it. And there are also silky-smooth lightweight foundations, for a little extra coverage. Whether you have dry, oily, blemish-prone or sensitive skin there is a no-fuss light makeup base perfectly suited to your skin type and cosmetic desires—and this guide will help you find it.
How we tested and selected the best lightweight foundation
Narrowing down the very best lightweight foundation isn't as simple as finding your foundation match and rubbing a drop of it into the back of your hand. There is a lot to consider, including ingredients, finish, skin types, and even packaging.
The starting point for us was the texture—this is the best lightweight foundation guide after all—so every product included should feel, at best, completely invisible and at least, extremely comfortable on the skin. The next consideration was finish. There is a whole spectrum of looks that can be achieved within the remit of light makeup bases. This includes a very sheer high-glow finish, which lends itself to the best foundations for dry skin, and more robust formulas that dry down to a soft matte finish, which will fit the bill for oily and combination skin types.
Every foundation here had its ingredients list thoroughly scrutinized, with skincare actives and base liquids assessed, then each was applied to the face and worn for at least a day, often several. Many formulas promising superlative lightweight coverage look great at first but don't withstand real-life wear, making longevity as important a factor as first impressions.
Finally, a close eye was paid to packaging and value for money. Comparing a £60 foundation with one that costs £9.99 isn't apples for apples, so the cost to performance ratio was carefully considered. The same goes for packaging. A fancy glass bottle is all well and good on a dressing table or in a drawer, but if you want the best lightweight foundation for a gym bag or travel, a nifty tube is likely to be your best bet. Luckily, due to an abundance of options of light foundation, tinted moisturizers et al, there is a bottle, budget, formula and finish to suit everyone.
The best lightweight foundation, as chosen by our experts
1. NARS Pure Radiant Tinted Moisturiser
The overall best lightweight foundation
Specifications
RRP: £33
Shades: 16
SPF: 30
Finish : Radiant
Reasons to buy
+Great texture+Skincare ingredients +Fresh, natural look
Reasons to avoid
-Practical, not luxurious packaging
Don't get too hung up on the name— some of the best lightweight foundation buys come in the guise of tinted moisturizer and this one is pretty damn near faultless.
Ingredients-wise the focus is as much on skincare as it is makeup, but neither area suffers as a result. Antioxidants, sun protection and hydrating glycerin mingle happily with light, buildable pigment and a water-silicone base that ensures it applies smoothly. The texture is slippy and soft, just as happy to be applied with fingers as it is a sponge or brush and sets down to a lasting, lightly radiant finish.
You'll easily get the best part of a days wear out of this, it doesn't settle into lines or melt off at the first sniff of T-zone oil or perspiration. The shade range has recently been extended to 16, which isn't enormous but the sheer pigment means each shade is highly forgiving, so most will find a happy match. The light plastic tube makes this portable and perfect for travel, as do the wanderlust-inspired shade names. A justified classic, there is very little not to love here.
2. Dior Forever Natural Nude Foundation
The best luxury lightweight foundation
Specifications
RRP: £39
Shades: 17
SPF: No
Finish : Dewy
Reasons to buy
+Beautiful fresh finish+Long lasting+Sophisticated formula
Reasons to avoid
-Fragranced
Dior's mega-selling Forever franchise spans the original long-wearing Forever Foundation, Matte and Glow versions, and now this, with a formula comprised of 96% natural origin ingredients, floral extracts and a fresh, dewy finish.
This is luxury foundation doing what it does best, from the chic glass bottle, ultra-clean pump-action and silky texture. It feels a little thicker than some of our other picks but blends nicely with a firm brush then quickly and seamlessly sets into a light, flattering veil over the skin. No streaks, no dragging, and definitely no telltale tidemarks.
The finish is grown up and lightly soft-focus, but still sheer enough for your complexion to show through. In short, this makes your skin look great, but still like skin. It's long-lasting too and didn't transfer onto a white collar on testing. It is fragranced, which may not suit everyone but this being Dior it's a quietly luxurious fragrance you'll probably love.
3. LOREAL PARIS Skin Paradise Tinted Water Cream SPF20
The best budget lightweight foundation
Specifications
RRP: £12
Shades: 12
SPF: 19
Finish : Radiant
Reasons to buy
+Excellent value+Hydrating+Sun protection
Reasons to avoid
-Fragranced
We all know not to judge a book by its cover. In beauty, it's also a good move not to judge a product by its target market.
With its pocket money price, Gen-Z pink packaging, and easy 'smudge it on in seconds' texture, you can bet L'Oreal had a young and peachy demographic in mind when they created this. But, overlook this excellent, budget-friendly base at your peril—it is a seriously good product, candyfloss-hued tube or not. The texture is slippery and quenching, with solid skincare ingredients like aloe vera, glycerin, and SPF, plus the finish is a light soft-focus glow that would perk up mature, dull, or dehydrated skin a treat.
The shade range is adequate if not exemplary, but due to the sheer pigment, each shade can span a good few skin tones with ne'er a tidemark. It is lightly fragranced, so if you have very easily irritated skin you might want to go carefully. The juicy finish is the right side of off-puttingly shiny for those with oily skin, I found it just radiant enough on my combination complexion. All in all, this is a very good base full stop, but an absolutely outstanding one for the price.
See our full L'Oréal Paris Skin Paradise review
4. Clinique Moisture Surge Sheertint Hydrator
The best lightweight foundation for hydration
Specifications
RRP: £24.80
Shades: 5
SPF: 25
Finish : Juicy
Reasons to buy
+Very hydrating+Super sheer+Easy to apply
Reasons to avoid
-More shades needed
If your idea of the best lightweight foundation is something you can squeeze out of the tube, slap on with your fingers—ideally without the aid of a mirror—then crack on with your day, this could be the one.
Clinique Moisture Surge Sheertint Hydrator is about as easygoing as bases get. It's supremely sheer, providing the lightest wash of glowing pigment over skin without covering anything much. The aloe water and hyaluronic acid-infused formula make it feel more like a serum than makeup, and it will gently, albeit temporarily, plump up lines and dehydration for a juicy finish.
It's fragrance-free and the handy tube is perfect for a handbag or travel kit, as is SPF25 sun protection, a rarity is rare in textures this light. This all adds up to a great all-rounder base for lazy days when applying one product is all you can manage. In fact, the only thing not to like about this is the shade selection of five, which although sheer and adaptable, still leaves plenty of room for improvement. A base this good should be enjoyed by everyone.
5. Charlotte Tilbury Hollywood Flawless Filter
The best lightweight foundation for glow
Specifications
RRP: £34
Shades: 12
SPF: No
Finish : Glowing
Reasons to buy
+Very radiant+Sheer cover+Highly versatile
Reasons to avoid
-Will be too shiny for some
Technically this isn't a light foundation at all— It's a glow booster, says Charlotte Tilbury. No apologies for including it here, though, as this could be the most flattering low coverage base you've ever tried.
This radiant cream sits somewhere between a liquid highlighter and a sheer, sheeny base. It's designed to be used in numerous ways. You could spread across the face alone for a hit of radiance and light wash of color, under makeup to add believable glow to a more polished makeup look or dab it on specific areas as you would highlighter for an expensive-looking gleam. All three are great options, and the luxurious skincare-infused formula blends away beautifully in each scenario.
It comes in 12 shades, all fairly adaptable although at the risk of sounding fixated on shade ranges we could use a few more at the deeper end of the spectrum. This won't suit those looking for a mattifying or high-coverage foundation finish, but as a glamorous way to perk up dull skin and versatile radiance booster it's definitely worth a try.
6. Pat McGrath SKIN FETISH: SUBLIME PERFECTION FOUNDATION
The best buildable lightweight foundation
Specifications
RRP: £61
Shades: 36
SPF: No
Finish : Satin
Reasons to buy
+Excellent shade range+Luxurious texture+Polished look +Long lasting
Reasons to avoid
-Expensive
Warning: If you try Pat McGrath Skin Fetish you'll probably wish you didn't like it as much as you do. Obviously getting hooked on a £60 foundation isn't ideal for anyone on a budget. If that's you, move along now—nothing to see here.
That said, it wouldn't feel right not to include this, because providing the financial outlay isn't prohibitive, it really is excellent. Naturally, the packaging is beautiful and happily, the shade range is extensive, particularly so in its offering for deeper skin tones which is as nuanced as the lighter options (not always a given, sadly) But where this foundation, the first from iconic makeup artist McGrath, really stands out is texture and finish.
This is a true make-up artist's formula, much loved by pros and it's easy to see why. The texture is surprisingly thin, like a light milky fluid that offers bags of spreadability, slip, and time to buff it in for a polished, seamless finish. It is infinitely buildable, meaning one pump gives the sheerest wash of pigment, two a light-to-medium look then you can keep on building from there without appearing caked or overdone. The finish is a classy semi-sheeny satin, while skincare like hyaluronic acid and ceramides plump and hydrate for a natural, lasting glow.
7.MAC STUDIO RADIANCE FACE AND BODY RADIANT SHEER FOUNDATION
Best lightweight foundation for versatility
Specifications
RRP: £27
Shades: 30
SPF: No
Finish : Radiant
Reasons to buy
+Very buildable+Good shade range +Long wearing
Reasons to avoid
-Lacks active skincare
If you've ever worked with a makeup artist, had your face professionally applied for a big day, or even watched very closely when a makeup pro is on TV, you can almost guarantee this would be in their kit.
Why? Because this sheer, buildable, long-wearing yet light and fresh-looking base is unbelievably versatile. It works just as beautifully as a drop or two rubbed into a bare face as it does buffed into the skin in careful layers to form the base of a polished face of makeup. It's just as at home on limbs as it is cheeks, never transfers and resists a rainshower with ease. The light, squeezy bottle is as convenient as they come, with a slim dropper-like top that makes light work of applying anywhere—with or without brushes.
Another reason this is one of the best lightweight foundations buys around is the shade range, which pays close attention to undertones for a true spot-on match. Once you've found your shade and got a bottle of this in your kit you'll wonder how you ever lived without it.
8. Florence by Mills Like a Light Skin Tint
The best vegan lightweight foundation
Specifications
RRP: £18
Shades: 20
SPF: No
Finish : Dewy
Reasons to buy
+Budget-friendly+A little goes a long way+Wears very well
Reasons to avoid
-Scent may be off-putting to some
Before we begin listing all the reasons this is one of the best lightweight foundations (of which there are many) let's just come out with it—Florence by Mills Like a Light Skin Tint smells a little bit funky. It's not horrible by any means, just not your typical 'clean' cosmetic smell. Plus, in all fairness not-great smelling makeup is an indicator that potentially irritating artificial fragrance has been left out. Some would say that's a very good thing indeed.
Now that's out the way, we can tell you that this modestly priced tinted moisturizer style foundation has plenty going for it. It comes in a nice spectrum of shades and a non-dribbly lightweight pump that's great for your handbag. It also boasts a vegan, cruelty-free formula that includes nourishing seed oils and leaves out lots of other things people worry about like parabens sulfates and dyes.
It performs well too—a little goes a very long way, so a quarter of a pump is enough for a sheer look, half a pump offers a more 'done' look. It takes a little more work than expected to blend, so use a brush or sponge for ease. Once it's set the finish is fresh, dewy-looking, and flattering, particularly so on dry skins. One of the most impressive things about this is how well it wears for a budget base. Several hours and one humid bus journey after application it remained steadfastly unmelted and uncreased.
9. L'Oreal Paris Infallible Freshwear Powder
Best lightweight foundation powder
Specifications
RRP: £12.99
Shades:
SPF: No
Finish : Soft matte
Reasons to buy
+Very finely milled+Skincare ingredients +Handy for reapplication
Reasons to avoid
-Shade range could be extended-Won't suit dry skin
Can a pressed powder ever rival the best lightweight foundation in liquid form? Yes, with a few caveats. Obviously even the best powder foundation is not, and will never will be, the right choice for anyone with dry or dehydrated skin. It's also unlikely to last as long as your typical liquid, but with that in mind there is a lot to like about L'Oreal Paris Infallible Freshwear Powder.
Unlike your classic pancake-y powder, which is generally used to create an invisible mattifying layer over foundation, this finely milled, pigment-packed powder is designed as a one-stop-shop base. In many ways, it succeeds. The texture is very fine, so blends with an ease rarely seen in dry formulas. The inclusion of skincare ingredients such as antioxidant-rich algae brings this in line with what we expect of liquid foundation, and, for oily and combination skins the finish is impressively skin-like while being long-lasting and just the right side of totally matte.
Naturally being a compact it's both portable and handbag friendly, so if you're someone who likes to top up their makeup on public transport (no judgment) this could be a great option. As ever with powders the little sponge included is no great shakes, a firm kabuki-style brush would be better for buffing. More shades on the deeper end of the spectrum wouldn't go amiss too.
As woman&home's Beauty Channel Editor, Fiona Mckim has tried more beauty products than she's had hot dinners and nothing makes her happier than raving about a brilliant find on womanandhome.com or her instagram grid (@fionamckim if you like hair experiments and cute shih-tzus)

Fiona joined woman&home as Assistant Beauty Editor in 2013, working under industry legend Jo GB, who taught her everything she needed to know (clue: learn about ingredients and employ extreme cynicism).
In a previous life, Fiona studied journalism back home in bonnie Scotland and honed her skills as a features writer at publications including Junior and Prima Baby, with a brief and terrifying stint on the showbiz pages of a tabloid newspaper in between. She's a skincare fanatic who can't resist adding an extra step to her routine, adores fragrance, has fun with makeup and never turns down the chance to test a new hair tool. Basically, she loves it all.

When not slathering herself in self tan or peering at a tiny ingredients list on a moisturiser, you'll probably find Fiona enjoying something to do with food - cooking it, eating it, cajoling her friends into trekking across London to try a hyped pop-up in a dirty car park.
Come to think of it, the hot dinners and beauty products are probably about even.