The 15 best lightweight foundations for sheer coverage and natural radiance
Our beauty team selects the best lightweight foundations for every skin type and budget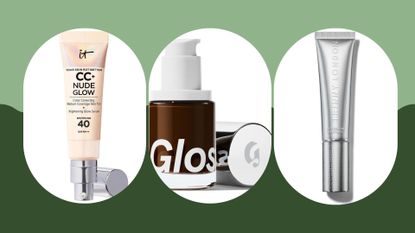 (Image credit: IT Cosmetics/Glossier/Trinny London)
woman&home newsletter
Sign up to our free daily email for the latest royal and entertainment news, interesting opinion, expert advice on styling and beauty trends, and no-nonsense guides to the health and wellness questions you want answered.
Thank you for signing up to Woman & Home. You will receive a verification email shortly.
There was a problem. Please refresh the page and try again.
The aim of the game with the best lightweight foundation is a complexion that looks like your skin, just better. Some go above and beyond appearances too, delivering skincare benefits like hydration and UV protection.
The best foundation with a lightweight texture will work what you already have. "Using a lightweight foundation allows your natural skin texture and features to show through and enhances their beauty," says pro makeup artist Lan Nguyen-Grealis. "They tend to be quick and easy to apply, often just with your fingers, and don't require extensive blending or layering which will save time in your makeup routine."
When choosing the right foundation for you it's always important to consider your skin type, and the good news is that lightweight foundations will suit pretty much all of them. "Light foundations are suitable for a wide range of skin types including normal, sensitive and combination," continues Nguyen-Grealis. On dry skin, they're great as the barely-there texture doesn't cling to rough patches or settle in lines, and on oily skin, they won't cause congestion. "These foundations are more breathable, reducing the risk of clogged pores or breakouts."
Lan is a well established makeup artist who has worked with the likes of Beverly Knight, Paloma Faith and Nicole Scherzinger.
The best lightweight foundation, as chosen by our experts
Why you can trust Woman & Home Our expert reviewers spend hours testing and comparing products and services so you can choose the best for you. Find out more about how we test.
1. Trinny London BFF De-Stress Tinted Serum
Best lightweight foundation for mature skin
Specifications
RRP: £39 / $
Shades: 12
SPF: No
Finish: Fresh, glowing
Reasons to buy
+
The brand's shade-matching tool makes it easy to shop
+
Skincare-worthy ingredients
+
Light to medium coverage
Hands up if you wish your skin didn't look quite so stressed – we're guessing there are quite a lot of arms in the air. This is exactly why Trinny London created their BFF De-Stress Tinted Serum, with the aim of making our complexions look happy, content and wide awake – even if the reality might be a little different. It's powered by two skincare-worthy ingredients. The first is hyaluronic acid, a hero hydrator that you're probably already familiar with, and the second is an exclusive NP-TriOX complex. This one is a bit more complicated, but essentially the star of the show is neurophroline, a plant-based ingredient proven to minimise the impact of stress on our skin.
Described by the brand as a tinted serum, BFF De-Stress delivers a subtle wash of colour to the skin that can either be sheered out to a whisper of tint or built up to achieve medium coverage. No matter how much you apply though, it doesn't settle into fine lines, which is why it's our top pick for more mature complexions. Skin is left dewy, radiant and like you've just spent the weekend on a health farm – not bad for less than £40 eh?
2. Glossier Stretch Fluid Foundation
Best lightweight foundation for long-lasting wear
Specifications
RRP: £34 / $34
Shades: 32
SPF: No
Finish: Natural
Reasons to buy
+
Hydrating and balancing ingredients
+
Long-lasting
+
Highly pigmented for a light foundation
We all asked, and Glossier (finally) delivered, launching its first-ever foundation in the summer of 2023. It joins their Balm Concealer as part of the Stretch range and its key USP is that it's 89% skincare-based. In that 89%, you can find squalane and glycerin to hydrate as well as wild rose berry and plankton to balance shine.
When you apply Glossier Stretch Fluid Foundation it's clear from the off that it's a foundation rather than a tinted moisturiser or serum. Even though the colour is a small part of the formulation, that 11% is jam-packed with pigment. It looks quite heavy as it first goes on, but a little buffing and blending with a brush will quickly reward you with a smooth, cake-free finish. We were impressed by the staying power too. When applied before work it was still visible by the time we got home in the evening – which is not something that can be said for all of the best lightweight foundations. The only downside is that it can nestle into pores and lines, making them more visible, so we found it worked best with a smoothing primer underneath to blur those first as opposed to going straight from skincare to foundation.
3. IT Cosmetics CC+ Nude Glow Lightweight Foundation + Glow Serum with SPF
Best lightweight foundation with SPF
Specifications
RRP: £33 / $47
Shades: 22
SPF: Yes
Finish: Dewy glow
Reasons to buy
+
Added sun protection
+
Neutralises redness and dark circles
+
Makes skin appear more even
Reasons to avoid
-
Shade selection could be better for darker skin tones
A fresh take on the brand's much-loved CC cream, the latest base launch from It Cosmetics is all about treating your complexion with skincare ingredients and maximising glow. You can find niacinamide, hyaluronic acid and green tea extract within the formula, as well as SPF40 for protection against UVB rays (the kind that causes burning). Consistency-wise, it's lighter than the original and much thinner too, which means less coverage on things like hyperpigmentation and breakouts. While it's not going to cover a spot, what it is good at is neutralising unwanted tones. It takes the edge off of tired purple rings around your eyes and dials down the flush of redness, so your complexion looks more even overall. The brightening benefits are impressive too, with plenty of glow.
One thing to keep in mind is not to be put off if your shade doesn't look quite right when you first pump it out of the tube. We tried the shade light which initially looked way too dark on our hands but somehow blended seamlessly without leaving us looking even a little bit tangoed. There are 22 shades to choose from, which offers a decent amount of choice, but if we had one gripe it would be that only seven of those are designed for deeper skin tones.
4. Eborian CC Crème High Definition Radiance Face Cream
Best lightweight foundation for applying in a hurry
Specifications
RRP: £41 / $50
Shades: 4
SPF: Yes
Finish: Smooth and illuminated
Reasons to buy
+
Wears well
+
Feels comfortable on the skin
+
Non-comedogenic
Our beauty editor first tried this on a bit of a whim when she realised halfway through applying her makeup that she was out of her usual foundation, but it's become a firm favourite ever since. It's a bit confusing initially, as it comes out white rather than skin-coloured. The brand says that this is so it can adapt precisely to match your skin tone as you apply, which we are a bit cynical about, but either way, we like the theatre of it. Also, the shades are pretty stretchy, so we think it's quite easy to get a convincing finish from one shade across quite a wide variety of skin tones. However, the white particles do mean it creates an ashy finish on deeper complexions, and Eborian are currently reformulating their darkest shade to fix this.
As for the finish, we would say that we're told we look well by at least one person every time we wear this, which shows it must be doing something right. It manages to make skin look luminous and glowy but not at all greasy or shiny. This, combined with a generous amount of pigment and impressive staying power, make it a good choice for anyone with oily skin who previously thought lightweight foundations weren't for them.
Best lightweight foundation for hydration
Specifications
RRP: £33 / $44
Shades: 16
SPF: 30
Finish : Radiant
Reasons to buy
+
Great texture
+
Skincare ingredients
+
Fresh, natural look
Reasons to avoid
-
Practical, not luxurious packaging
Weighing up foundation vs tinted moisturizer? Some of the best lightweight foundations come in the guise of a tinted moisturiser or skin tint, and when we tested this one, we found that it is pretty damn near faultless.
What we loved about this foundation is that ingredients-wise, the focus is as much on skincare as it is makeup, but neither area suffers as a result. Antioxidants, sun protection, and hydrating glycerin mingle happily with light, buildable pigment and a water-silicone base that ensures it applies smoothly. The texture is slippy, soft, and happy to be applied with any tool you like, so take your pick from a foundation brush vs sponge. Once it sets down it dries to a lasting, lightly radiant finish.
We got the best part of a day's wear out of this foundation. It doesn't settle into lines or melt off at the first sniff of an oily T-zone or perspiration. The shade range has recently been extended to 16, which isn't enormous but the sheer pigment means each shade is highly forgiving, so most will find the right match. The slimline, light tube is brilliant for anyone who loves a makeup declutter, as well as making this portable and perfect for travel, as do the wanderlust-inspired shade names. A justified classic, there is very little not to love here.
See our full NARS Tinted Moisturizer review.
6. Dcypher My Custom Foundation
Best lightweight foundation for a perfect shade match
Specifications
RRP: £28 / $48
Shades: Custom to you
SPF: No
Finish : Choice of matte, natural or radiant
Reasons to buy
+
Created just for you
+
Choice of finish
+
Reasonably priced given the technology
If you have always struggled to find a foundation that is actually the right shade for you, look no further. This DCYPHER foundation is made to order to perfectly fit your skin tone, skin type, and desired finish – and the process takes seconds. All we had to do was take a few quick photos on the website, select our formula preferences, and it was ready to be posted to us.
We were worried that it was too good to be true, but after several days of wear, we can safely say that this foundation really does deliver. Not only is the shade match perfect, but the finish is exactly what we hoped for. You can choose from coverage levels ultra-sheer, sheer, medium or full (we found that even medium was quite lightweight) and a matte, natural or radiant finish. It does a fantastic job of concealing redness whilst remaining lightweight and soft on the skin for day-long comfortable wear with no clinging to dryness or slipping around on oily patches. The pump applicator also makes for a mess-free experience.
Its one and only downfall for us is that it doesn't include SPF, however, this is by no means a deal breaker, especially if you master how to reapply sunscreen over makeup. But considering the price point and the impressive technology, we couldn't recommend this more as the best lightweight foundation for those who want a flawless shade match. Another bonus is that if you feel you haven't got exactly the right shade the first time, DCYPHER offers tweaks free of charge. There's really no going wrong with this bespoke foundation.
7. Pixi H20 Skin Tint
Best lightweight foundation for dry skin
Specifications
RRP: £24 / $24
Shades: 18
SPF: No
Finish : Natural
Reasons to buy
+
Amazing for dry skin
+
Covers redness
+
Very easy to apply
Reasons to avoid
-
Watery texture may not suit everyone
Pixi H2O Skin Tint is by far one of our favourite foundations of all time, and it is a perfect pick for those who want a truly weightless feeling on the skin. With a water-based formula and light, runny texture, it glides on seamlessly and blends out with minimal effort. We like to use our hands to apply it to get a your-skin-but-better finish, and you hardly need any product to cover your whole face.
For those with dry skin, this is a base product that won't cling to any rough patches or blemishes, and will instead hydrate and provide a natural glow. Despite its thin texture, we have also found that it provides enough coverage to conceal light redness or small spots without the need for a heavy concealer. It doesn't move around throughout the day, and it also layers beautifully with other complexion products like the best bronzers.
We have used Pixi Skin Tint for over a year and it is still our go-to when we want a featherlight base that will look just as good at the end of the day as it does when freshly applied. Its watery and hydrating feel makes it more similar to a tinted moisturiser than a true foundation, but it looks and behaves the same as heavier base products. A true holy grail in our makeup bag, we recommend this to anyone who wants to feel like they're not wearing foundation.
8. Dior Forever Natural Nude Foundation
Best luxury lightweight foundation
Specifications
RRP: £48 / $55
Shades: 17
SPF: No
Finish : Dewy
Reasons to buy
+
Beautiful fresh finish
+
Long lasting
+
Sophisticated formula
Reasons to avoid
-
Fragranced which will put some people off
Dior's mega-selling Forever franchise spans the original long-wearing Forever Foundation, Matte and Glow versions, and now this – with a formula that comprises 96% natural origin ingredients, floral extracts, and gives a fresh, dewy finish.
This is a luxury foundation doing what it does best, from the chic glass bottle and ultra-clean pump-action to the silky texture. We thought it felt a little thicker than some of our other picks but blended nicely with a firm brush and then quickly and seamlessly set into a light, flattering veil over the skin. No streaks, no dragging, and definitely no telltale tidemarks.
We found the finish to be grown up with a light soft focus, but still sheer enough for your complexion to show through. In short, we thought this made our skin look great, while still feeling like skin. Naturally, if a matte, high pigment base is your desire then this probably won't suit you (if that is the case our Dior Forever Matte foundation review might be worth a read). A bonus is that It's long-lasting and didn't transfer onto a white collar on testing, which is always a plus. It is fragranced, which may not suit everyone (more specifically those with sensitive skin), but this being Dior, it's a quietly luxurious scent you'll probably love.
9. Urban Decay Stay Naked Foundation
Best lightweight foundation for an even skin tone
Specifications
RRP: £34 / $40
Shades: 50
SPF: No
Finish: Matte
Reasons to buy
+
Easy to apply
+
Buildable coverage
+
Long wear
+
Vegan formula
You don't need to have flawless skin in order to wear a lightweight foundation – as long as you opt for something that evens out the skin tone, you're all good. When Urban Decay launched Stay Naked Foundation, they were one of a few brands aiming to revolutionise the beauty industry with an extensive shade offering. Not only is this foundation available in a whopping 50 shades, but it also comes in nine intensities for all skin tones, so there truly is something for everyone.
When we tested this foundation, we found that it did a great job of concealing our imperfections. It was also weightless, matte, and pore-minimising – in fact, at one point during the day, we forgot we were wearing any makeup at all. The Moroccan Lava Clay and glycerin-infused formula gave our skin the gorgeous, natural glow we've always wanted from a foundation.
It comes in a lightweight, sleek plastic bottle, making it super easy to travel around with. Something else to note is that it's really light in texture, so we recommend shaking it beforehand to avoid any potential mishaps. Overall, we loved the finish, coverage, and moisture-boosting formula. While it does a great job at evening out the skin tone, you may need one or two touch-ups throughout the day.
Best lightweight foundation on a budget
Specifications
RRP: £12 / $14
Shades: 12
SPF: 20
Finish : Radiant
Reasons to buy
+
Excellent value
+
Hydrating
+
Sun protection
With its pocket money price, Gen-Z pink packaging, and easy 'smudge it on in seconds' texture, we think L'Oreal had a young and peachy demographic in mind when they created this. But, overlook this excellent, budget-friendly base at your peril – we found it to be a seriously good product, candyfloss-hued tube or not.
When testing, we found that the texture is slippery and quenching, with solid skincare ingredients like aloe vera, glycerin, and SPF, plus the finish is a light soft-focus glow that would perk up mature, dull, or dehydrated skin a treat. The juicy finish is the right side of off-puttingly shiny for those with oily skin, and we found it just radiant enough on our combination complexion.
The downside is that the shade range is pretty poor, but due to the sheer pigment, each shade can span a good few skin tones. It is also lightly fragranced, so if you have very easily irritated skin you might want to go carefully. But all in all, we thought this foundation was a very good base full stop, but an absolutely outstanding one as far as the price is concerned. We all know not to judge a book by its cover. In beauty, it's also a good move not to judge a product by its target market.
See our full L'Oréal Paris Skin Paradise review.
11. PAT MCGRATH SKIN FETISH: SUBLIME PERFECTION FOUNDATION
Best buildable lightweight foundation
Specifications
RRP: £62 / $69
Shades: 36
SPF: No
Finish: Satin
Reasons to buy
+
Excellent shade range
+
Luxurious texture
+
Polished look
+
Long lasting
Warning: If you try Pat McGrath Skin Fetish you'll probably wish you didn't like it as much as you do. Obviously getting hooked on a £62 / $69 foundation isn't ideal for anyone on a budget. If that's you, move along now – nothing to see here.
That said, it wouldn't feel right not to include this, because it really is excellent. Naturally, the packaging is beautiful and the shade range is extensive, particularly so in its offering for deeper skin tones which is as nuanced as the lighter options (not always a given, sadly). But where this foundation, the first from iconic makeup artist McGrath, really stands out is its texture and finish. This is a true make-up artist's formula, much loved by pros and it's easy to see why.
We found the texture surprisingly thin, like a light milky fluid that offers bags of spreadability, slip, and time to buff it in for a polished, seamless finish. It is infinitely buildable, meaning one pump gives the sheerest wash of pigment, two pumps can give a light-to-medium look then you can keep on building from there without appearing caked or overdone. The finish is a classy semi-sheeny satin, while powerhouse skincare ingredients like hyaluronic acid and ceramides plump and hydrate for a natural, lasting glow. If you want to splurge on a lightweight foundation you know won't fail you, this is the one.
12. The Body Shop Fresh Nude Foundation
Best lightweight foundation for every skin tone
Specifications
RRP: £20 / $25
Shades: 40
SPF: No
Finish: Natural/satin
Reasons to buy
+
Fantastic shade range with 3 undertones
+
Cruelty-free
+
Vegan
+
Polished look
Reasons to avoid
-
Slightly less convenient packaging
Although Fresh Nude foundation isn't new, it has undergone an eco-makeover and the packaging is now fully recyclable – but that's not the only selling point of this affordable foundation. Its formula is the real winner here. Weightless and moisturising, with buildable, medium coverage, it truly has something to offer most complexions.
Its former un-recyclable pump has been replaced with a new spatula design, so we had to scoop the product out, which we thought was a little bit less convenient and hygienic. On a positive note, we liked having greater control over how much product we were using and for those looking for more sustainable beauty products, this is a great factor. For the perfect finish, we recommend buffing it in with one of the best foundation brushes you have for flawless, healthy-looking skin.
If you've never tried this foundation before, now is the time. The huge shade range (40 with 3 undertones to pick from, to be precise) means it's now possible to find the one that suits your skin perfectly. It's not often a foundation with this price tag offers such a vast shade range so for that, The Body Shop, we commend you!
Best lightweight foundation for face and body
Specifications
RRP: £32 / $39
Shades: 30
SPF: No
Finish : Radiant
Reasons to buy
+
Very buildable
+
Good shade range
+
Long wearing
If you've ever worked with a makeup artist, had your face professionally applied for a big day, or even watched very closely when a makeup pro is on TV, you can almost guarantee this would be in their kit. Why? Because this sheer, buildable, long-wearing yet light and fresh-looking base is unbelievably versatile.
When testing, we found that it worked just as beautifully as a drop or two rubbed into a bare face as it did when buffed into the skin in careful layers to form the base of a polished face of makeup. It's just as at home on limbs as it is cheeks, never transfers, and resists a rain shower with ease, making it one of the best waterproof foundations. The light, squeezy bottle is as convenient as they come, with a slim dropper-like top that makes light work of applying anywhere - with or without brushes.
Another reason this is one of the best lightweight foundation buys around is the shade range, which pays close attention to undertones for a true spot-on match. We think there are very few people who won't love this foundation, thanks to its versatility. Once you've found your shade and got a bottle of this in your kit, you'll wonder how you ever lived without it.
See our full MAC Studio Face and Body Radiant Sheer Foundation review.
14. L'Oreal Paris Infallible Freshwear Powder
Best lightweight foundation powder
Specifications
RRP: £12.99 / $19.99
Shades: 6
SPF: No
Finish : Soft matte
Reasons to buy
+
Very finely milled
+
Skincare ingredients
+
Handy for reapplication
Reasons to avoid
-
Shade range could be extended
-
Won't suit dry skin
Can a pressed powder ever rival the best lightweight foundation in liquid form? Yes, with a few caveats. Obviously, even the best powder foundation is not, and will never will be, the right choice for anyone with dry or dehydrated skin. It's also unlikely to last as long as your typical liquid, but with that in mind, there is still a lot to like about L'Oreal Paris Infallible Freshwear Powder.
Unlike your classic pancake-y powder, which is generally used to create an invisible mattifying layer over foundation, this finely milled, pigment-packed powder is designed as a one-stop-shop base. In many ways, it succeeds. We found the texture to be very fine and it blends with an ease rarely seen in dry formulas. The inclusion of skincare ingredients such as antioxidant-rich algae brings this in line with what we expect of liquid foundation, and, for oily and combination types the finish is impressively skin-like while being long-lasting and just the right side of totally matte.
Naturally, being a compact, it's both portable and handbag friendly, so if you're someone who likes to top up their makeup on the go, this could be a great option. As ever with powders, the little sponge included is no great shakes, and a firm kabuki-style brush would be better for buffing. More shades on the deeper end of the spectrum wouldn't go amiss too. However, for the budget price, this is a great lightweight powder pick.
15. Laura Mercier Flawless Lumiere Radiance-Perfecting Foundation
Best lightweight foundation for glow
Specifications
RRP: £45 / $49
Shades: 29
SPF: No
Finish: Natural and luminous
Reasons to buy
+
Natural finish
+
Infused with vitamin C
+
Conceals imperfections
This foundation from Laura Mercier promises lots of radiance, as well as weightless medium-to-full coverage and 15 hours of hydration. There are over 30 shades available and the formula contains Vitamin C, which works to brighten your complexion and even out skin tone. It's also fragrance-free and non-comedogenic, which is an added bonus for those with acne-prone skin because it won't clog pores.
When testing, what we loved about this foundation is that it gave our skin a flawless and natural look. As with our other picks, it was easy to blend out with a brush or a sponge, making it a joy to apply. Considering the slightly higher price point, we were pleased to find that a little bit goes a long way, especially if you are going for a light finish. But depending on your skin type, you may need to apply a bit of powder to finish off the look as we did on our combination skin.
It certainly delivers on radiance and the finish is truly glow-enhancing, and we found that this lasted long into the evening. After a long day spent running errands, it stayed in place and our skin still had the same gorgeous glow as when the foundation first set. If you're looking for the best lightweight foundation to give you a truly healthy glow, this is the one for you.
---
How we tested and selected the best lightweight foundation
Finding the best lightweight foundation on the market is no mean feat. This is why we took a number of factors into consideration when testing each of these products, including:
Texture – The most important thing to look for in a lightweight foundation is texture, so we were searching for products that felt invisible and comfortable on the skin.
Finish – The next thing we took into consideration was the finish, from sheer to soft matte, and how they fared through the day.
Ingredients – Every lightweight foundation in our guide has had its ingredient list thoroughly scrutinised, with skincare actives and base liquids assessed (as this will differ hugely between the best serum foundations vs a traditional foundation vs CC cream, for example).
Performance – Each was applied to the face and worn for at least a day, or often several, to see how it performed.
Value for money – Finally, we paid a close eye to packaging and value for money. We know that comparing a £60 / $60 foundation with one that costs £9.99 / $10 isn't apples for apples, so the cost-to-performance ratio was carefully considered.
How to choose the best lightweight foundation
When shopping for the best lightweight foundation, there are a few things to consider:
Your skin type and needs
The key ingredients in the formula and the results they give
The texture you prefer
Price point
"Normal skin types can have their pick of lightweight foundations," says pro makeup artist Rose Gallagher. "Those who want glow can look for something with a skincare base, or for something more skin-like opt for an oil-free formula." To find the best foundation for oily skin in a light texture, Gallagher recommends looking for ingredients designed to balance oil like niacinamide, clay, or charcoal.
Sensitive or dry skin types should "look for formulas that include ceramides, squalane, and hyaluronic acid to ease the dryness," according to Gallagher, who concludes that, "soothing ingredients like Vitamin B5 and E are a bonus as they nourish and protect the skin."
But beyond this, you'll also want to think about the finish of the foundation and what sort of texture you're after. "Some lightweight foundations can be quite sheer, and if you want a bit more coverage than that you might have to use another layer or a little concealer on top – so choosing a foundation that is either buildable or pairs well with other liquid products on top is key. There are also lightweight powder foundations that can work better on oily skin types than a liquid foundation," adds Elanna Pecherle, makeup artist and founder of Pearl Beauty.
Pecherle also notes that "lightweight foundations will usually have water at the top of the ingredient list, as well as water-soluble actives like hyaluronic acid, peptides and fermented extracts that are highly compatible with the skin. These formulas absorb easily and enhance the skin-like feel." If you can find a foundation with these factors within your budget, you're onto a winner.
Professional makeup artist Rose has grown a huge online following over the years thanks to her easy-to-follow tutorials as well as her honesty and practical advice surrounding rosacea.
With more than a decade of experience in the beauty industry, makeup artist Elanna noticed a need for more minimal product offerings, which inspired her to launch her own brand called Pearl Beauty.
FAQ
Which types of foundation are the most natural looking?
"The most natural foundation finishes are soft, lightweight and breathable formulas, making them the perfect spring or summer foundations and giving you just enough coverage," says makeup artist Mira Parmar. "The perfect foundations that are natural looking are your sheer tints which provide a hint of colour whilst evening out skin tone. Tinted moisturisers are heavier but still lightweight and they tend to be dewy and fresh," she says.
Beauty balms and colour correctors are other great options for a natural base. "BB creams also provide skin benefits like blemish control, and CC creams are 2-in-1 makeup and skincare so work to neutralise and colour correct the skin. Some formulations are dewy and radiant and some are matte, so which you choose will depend on your preference."
Which is better, cream or liquid foundation?
Cream foundations can be great for those with dry skin or mature skin as they tend to be slightly richer in consistency and more hydrating. Not only do they quench dry skin, but they also look more flattering on fine lines. However, if you're after a truly weightless finish, this is harder to find in a cream formula.
Liquid foundations, on the other hand, can be great for quick application and more of a lightweight consistency. They can range from velvety matte to fresh and glowy, so it's important to narrow down which finish you're looking for. If you want to manage a particular skin concern – e.g. oiliness – but you also want something lightweight and undetectable, liquids can be great to tick both boxes.
Which type of foundation is best when trying to achieve a no-makeup-makeup look?
Don't be fooled by the name, a fair amount of work still goes into a no-makeup-makeup look – even if you want the end result to look bare-faced and like you barely made any effort at all. Choosing the right foundation is important, as you want your skin to still look like skin. "I'd recommend a tinted foundation or a tinted moisturiser as they're sheer with light coverage, which allows your natural skin to show through without looking cakey," says Nguyen-Grealis. "These tend to be less matte and more satin or dewy in texture, mimicking the natural look of healthy skin."
If you're on the go or in a hurry, applying with your fingers is fine, just make sure you warm your hands first and really press the product into your skin to maximise it's staying powder. Ideally, though, it's good to use a brush with relatively spaced-out bristles to buff your lightweight foundation or tinted moisturiser in for an even finish.
---
Less is sometimes more, as we think the best lightweight foundations on this list really do prove. We hope you've found the right product to suit your skin's needs (and your budget) for a your-skin-but-better finish.
Sign up to our free daily email for the latest royal and entertainment news, interesting opinion, expert advice on styling and beauty trends, and no-nonsense guides to the health and wellness questions you want answered.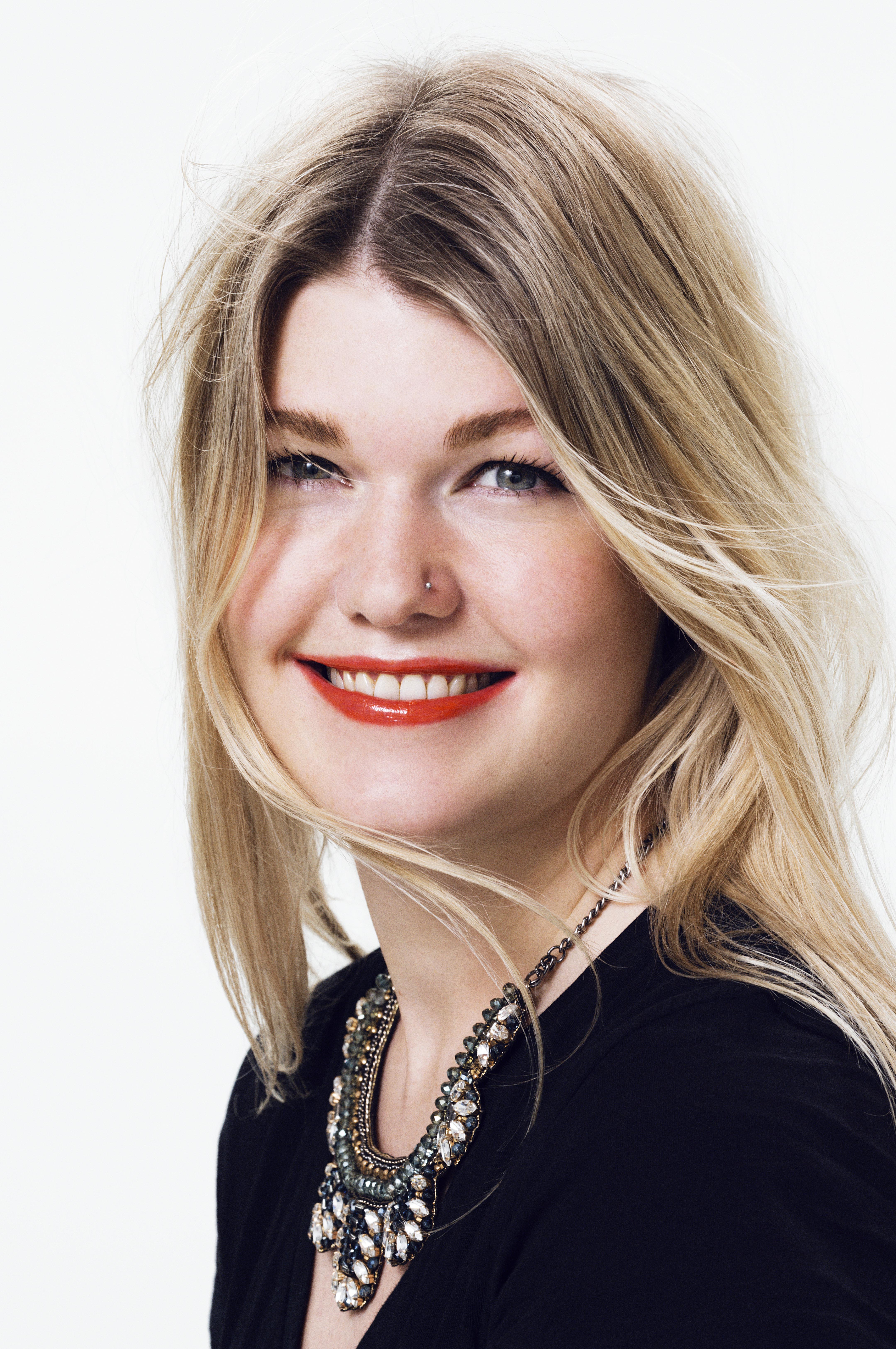 Beauty Editor, womanandhome.com
As woman&home's Beauty Channel Editor, Fiona Mckim has tried more products than she's had hot dinners and nothing makes her happier than raving about brilliant finds on womanandhome.com or her instagram grid (@fionamckim if you like hair experiments and cute shih-tzus). Fiona joined woman&home as Assistant Beauty Editor in 2013 under industry legend Jo GB, who taught her everything she needed to know (learn about ingredients and employ extreme cynicism). She has since covered every corner of the industry, from interviewing dermatologists and celebrities to reporting backstage at Fashion Week and judging the w&h Beauty Awards.