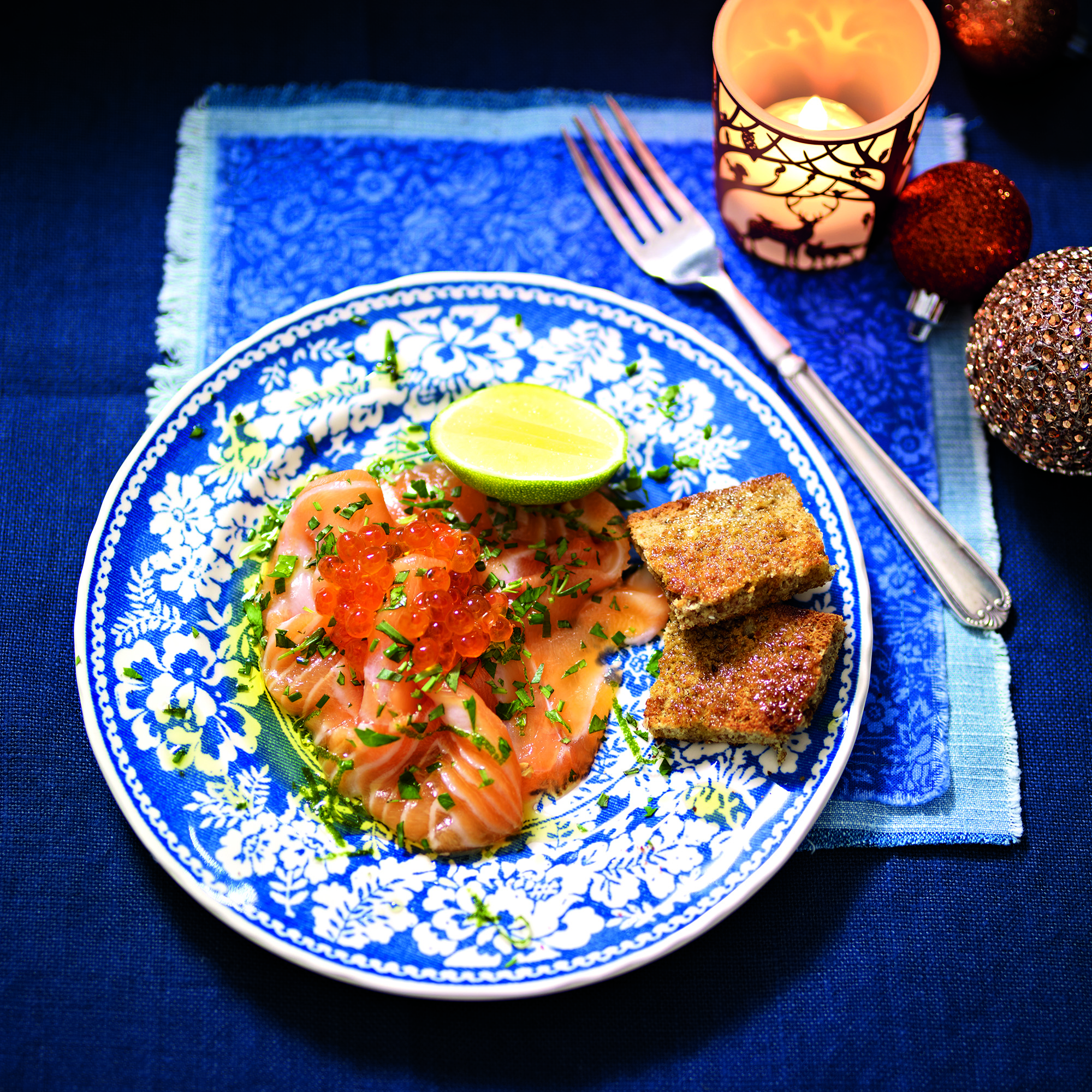 Find Christmas starter recipes that'll make your Christmas celebration extra special, like our brand new crayfish cocktail, beetroot and gin cured salmon, kirsch cheese fondue and many more.
The opener to your Christmas dinner will set the tone for your meal, whether it's a smart fennel and lobster salad dotted with pomegranate or roast squash filled with oozing goats' cheese, with rustic bread for dipping. You may want to start as you mean to go on; with plenty of meat like our Vietnamese pork balls, or you might prefer something a bit lighter, in the way of smoked salmon or crab or lobster. We've got plenty of seafood options that your guests will love and that range from really quick and simple to something a little more elaborate to really impress.
When you've got a really meaty main it's sometimes nice to go vegetarian with your choice of starter for a bit of variety. If you choose to avoid meat altogether or are catering for someone who's vegetarian, our stilton and celery soup is ideal as it's the perfect winter warmer and is full of beautifully balanced flavours.
We've picked our best starter recipes, with many you can make ahead and serve when you're ready as well as some that you can make at the table and get everyone stuck in for a more informal day. We've also selected some vegetarian starter recipes, so that everyone can enjoy the meal.
Salmon carpaccio with herbs and lime
is a quick and simple recipe that's ready in just 20 minutes, which makes a fuss-free starter that's impressive nonetheless.
Click through for more Christmas Day starter recipes...