Best 40th birthday gift ideas for women in 2021
Our edit of 40th birthday gift ideas for women has ideas for every lady in your life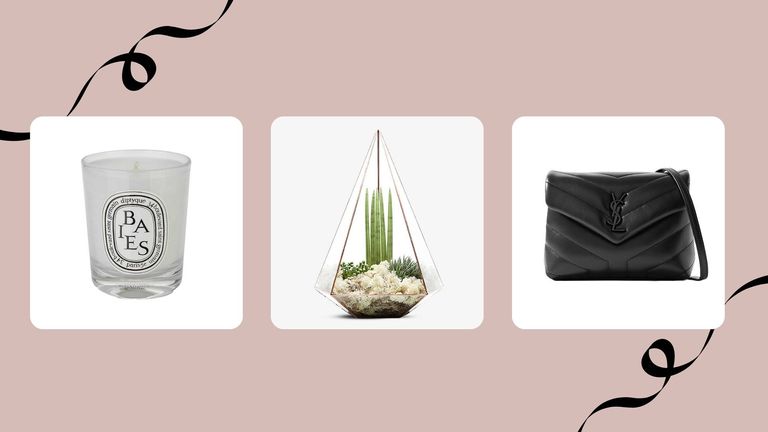 (Image credit: Future)
By Rachael Martin , Aleesha Badkar published
Shop our unique 40th birthday gift ideas for women, from cookery courses to fashionable buys, and fine art to evenings by a fireside with friends.
Whether you're shopping for a 40th birthday gift for a sister, best friend or for your wife, we've got you covered with a list of 40th birthday gift ideas that any woman would love to receive—and many of these ideas could also work if you're looking for the best 50th birthday gifts too.
We've also provided some shopping advice straight from the experts to help you pick out gifts for anyone who's tough to buy for.
Best 40th birthday gift ideas for women
Scroll down for our curated list of the best 40th birthday gift ideas for women in 2021...
Where to buy 40th birthday gifts for women in the US
Our 40th birthday gift ideas for women in the US
---
---
---
---
---
---
---
---
---
---
Where to buy 40th birthday gifts for women in the UK
Our 40th birthday gift ideas for women in the UK
---
---
---
---
---
---
---
---
---
---
---
---
---
---
---
---
---
Gift buying advice
What makes a memorable 40th birthday gift?
Francesca Pittaway, curator at Not on the High Street, knows how hard it can be to find the perfect present. Especially if you want it to be unique.
"Choosing something memorable can feel really daunting, especially if you are time poor!" she says.
"We often want to express to recipients how much they mean to us through a gift and when someone means a great deal to you, you might feel pressure to get it spot on. If someone means a lot to you, keeping them and why you love them front of mind when choosing something means you can't go wrong."
It might sound cliche, but often the most memorable presents involve making memories! Book a weekend away, go for a fancy dinner or even plan a surprise. You'll both never forget sharing quality time together doing something special.
What do you get someone who doesn't want anything for their birthday?
Finding the perfect gift to mark a milestone birthday is even harder if your recipient is insistent they don't want anything!
However, all is not lost. Julie Deane, expert purveyor of gifts thanks to her company, The Cambridge Satchel Company, suggests giving them an experience or chance to learn a new skill. Rather than a product:
"Plan a wonderful thing for you both to do together. Gifts don't have to be things. Think instead of experiences like a chocolate making day or walking an alpaca. Use your imagination but give them time with you, that's often the most special thing."
An internationally published digital journalist and editor who specialises in SEO strategy and content production, Rachael has worked as a writer and editor for both news and lifestyle websites in the UK and abroad.
Rachael's published work covers a broad spectrum of topics and she has written about everything from the future of sustainable travel, to the impact of the coronavirus pandemic on the world we live in, to the psychology of colour.
She prides herself on being an excellent giver-of-gifts and is equally respected and loathed amongst her friends and family for starting her Christmas shopping every year in August.
When she's not writing or editing, Rachael can be found hiking, running, surfing or enjoying other outdoor pursuits, such as standing in line for a table at the latest Big Mamma restaurant.