The best walking holidays in the UK: 9 city and countryside routes to explore in 2023
These expert-recommended walking holidays in the UK make for the perfect staycation or weekend away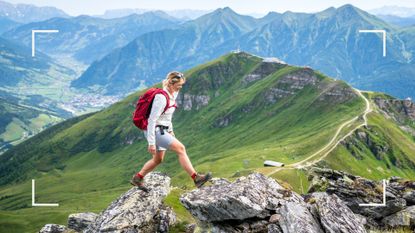 (Image credit: Getty Images)
When it comes to walking holidays in the UK, we're spoilt for choice. From city-based strolling to trekking across the Scottish highlands, there's so much to explore with varied landscapes and breathtaking views. Our guide to the best UK walking holidays will tell you what to expect in terms of time, distance, and challenge, plus what makes each one of these active breaks so special.
There's really no better way to explore the UK than on a walking holiday. Walking in a new place offers you the chance to immerse yourself in an area, take in all the points of interest, enjoy some fresh air, and get some exercise, while still allowing time for a leisurely pitstop overnight - or for lunch at the very least.
If you're planning a staycation soon or traveling to the UK from abroad, and you've got space in your backpack for a pair of the best walking shoes, we've got you covered. With walks up to 10 miles long, plus recommendations for places to stay and where to find your route on the best fitness apps, these are the woman&home and expert-recommended walking holidays in the UK.
Walking holidays in the UK
1. Snowdonia
Where to walk: Y Garn via East Ridge, Snowdonia
Situated in northwest Wales, Snowdonia is one of the most famous mountain regions in the UK. There are tens, if not hundreds, of different walks to choose from in the area but hiker Catherine Lauris recommends Y Garn via East Ridge for beginners and those looking for a solo hike.
"The route is flat for the first half mile up to Llyn Idwal tarn and once you reach the summit, you have incredible views over Ogwen Valley. The views are breathtaking, looking over to Tryfan and the Ogwen Valley, making it well worth the climb," says Lauris, who is also the community manager at Merrell Hiking Club, a digital platform and community focused on bringing women together, representation, inclusivity, and community spirit to the hiking world.
But your trip to Snowdon doesn't have to stop with just one peak. If you're an advanced hiker or experienced with Nordic walking styles, you might want to try the Welsh 3000s Challenge. "The Welsh 3000s Challenge requires you to have been at the top of all 15 mountains that are over 3000ft in Wales within a space of 24 hours, without using any form of transport."
Where to stay: Your walk begins (more scenically than it sounds) at the Ogwen car park, which is across the road from the magnificent lake. There are plenty of camping spots and bunkhouses in the area, including Gwern Gof Uchaf at the foot of Tryfan.
However, if you're looking for more of a luxury stay, try the Royal Oak Hotel. Situated at the foot of the mountain, this is a former coach house with luxury four-poster bedrooms or contemporary Stable Lodges. There's free parking on site too, ideal as the starting point of the walk is a 17-minute drive from the hotel. From £95 per night for Lodge Double / £119 per night for Standard Double.
2. Peak District
Where to walk: Mam Tor via Great Ridge, Peak District
Another similarly stunning spot for hiking in the UK, the Peak District is right in the heart of England, located at the southern end of the Pennines, and the Mam Tor route is one of the most popular.
"The Peak District is one of the most beloved National Parks in the UK," says Lauris. "There are so many hikes to choose from but Mam Tor [Mother Hill] stands at 517m and is situated in the Peak District within the village of Castleton. This popular walk is great for solo hikers with an obvious path, and the route is usually busy, so there are always people about. It has amazing views of Winnats Pass, a famous Limestone Gorge with an entrance to Speedwell Cavern."
Where to stay: It's best to stay in Castleton, Derbyshire, if you're taking on the Mam Tor hike. There are several boutique bed and breakfast hotels to choose from in the area, so you're bound to find something you like. But one suggestion from us is the Ye Olde Nags Head, a classic country pub with nine classic and four-poster bedrooms available in-house. If you're coming into the area from abroad, it'll be best to fly into Manchester Airport as the hotel is 22.4 miles from here via car. Call to book.
3. Lake District
Where to walk: Great Gable, Lake District
Great Gable is just meters away from Scarfell Pike - the highest mountain in the Lake District - but for those looking for a more gentle walk around one of England's most scenic regions, it's a better choice. It's also a versatile peak, says Lauris, as there are many different routes up to the summit, depending on how much of a challenge you want. "Great Gable stands at 899m and provides fantastic panoramic views."
However, it may be one for the summer months, she warns. "This is an amazing hike in wintery conditions but never underestimate how quickly the weather can change. Make sure you have the right hiking boots, wear plenty of layers, and carry a flask of your favorite warm drink to enjoy at the summit."
Much like Snowdon, however, your trip to the Lake District doesn't need to stop at just one peak. If you've been hiking in the area for several years, Great Gable could be your opportunity to 'Wainright bag', says the expert. "This is attempting to summit the 214 fells in the Lake District, named after British fell walker and author Alfred Wainwright."
Where to stay: Great Gable is an out-and-back trail, meaning walkers typically take one route out and the same one back, starting and finishing at Wasdale Head. Named as the 'home of British climbing', the Wasdale Head Inn is the most popular hotel in the area owing to its 200-year history, famous guest book - which includes names like Dickens, Wordsworth, and Colderidge - and individuality, as it's one of the only places to stay in the area.
There are nine bedrooms in the main house (from £65 per room), seven self-catered apartments (from £270 for a long weekend), and an adjacent campsite (£6 per person).
4. Hadrian's Wall
Where to walk: Housesteads to Steel Rigg Circular, Hadrians Wall
Hadrian's Wall is 73 miles long, stretching across Northumberland and Cumbria in North West England, so we're not suggesting you walk all of it on your next holiday. Hiking expert Catherine Lauris instead suggests this route for those particularly interested in the historical background of this stunning region.
"On this hike, you can explore Hadrian's Wall, which was built in AD 122 to guard the wild northwest frontier of the Roman Empire," she says. "The Housesteads to Steel Rigg Circular route takes you to the famous lone tree at Sycamore Gap and the fascinating Housesteads Roman Fort," says Lauris. "The loop makes for a good hike with breathtaking views of the landscape."
Where to stay: Haltwhistle is a small town about 8 miles away by train from the beginning of this walk, making it the perfect place to spend the nights before and after your walk. Much like the Lake District and the Peak District, you'll mainly find classic British pubs in this area offering bed and breakfast-style rooms.
The Manor House Inn, a 4-star hotel located in the center of town, is one of them. This postcard-perfect, white brick inn has several en-suite bedrooms along with larger rooms offering a kitchen with a fridge for those looking to do their own cooking. Parking is also available on site and breakfast is served for all guests each morning. Prices start from £90 per night for a Double Room.
5. Yorkshire Dales
Where to walk: Pen Y Ghent, Yorkshire Dales
The Yorkshire Dales sits in the area of the Pennines in Yorkshire, a 2-hour drive from the Peak District. If you're looking to do lots of walking during your holiday, it's worth exploring the benefits of walking in these two incredible (and very different areas) of England.
Pen Y Ghent is the lowest of Yorkshire's Three Peaks and sits at around 694m. "This popular hike is another great one for solo hikers with a well-led path. There is a great windbreak at the top to sit and take in the views," says Lauris. "There is an option to take the easier path with a gradual incline to the summit or the red route, which is more challenging."
Where to stay: The Pen Y Ghent circular route begins in Horton-in-Ribblesdale, a small village in North Yorkshire. While many people choose to stay slightly more out of the way in neighboring towns along the famous Settle to Carlisle Railway, there are some great places to stay in Ribblesdale - including the unique Ribblesdale Pods. Each of these modern 'glamping'-style pods comes with a double bed, a small kitchen with essential appliances, a seating area, a bathroom, and a private patio with a hot tub to enjoy in the evenings. There's on-site parking too if you want to explore more of the area by car. Minimum two nights stay, from £260.
If you're flying into the UK to get to the Yorkshire Dales, Leeds Bradford is your nearest airport - 41 miles away by car.
6. Cotswolds
Where to walk: Chipping Campden to Broadway, Cotswolds
The Cotswolds is one of the best spots for hiking in the UK thanks to the simple access to and from major cities like Bristol, London, and Manchester via train, and the easy walking routes. Located in central-southwest England, the area sits on a bedrock of Jurassic limestone, making for unique grassland climbs and stunning golden-stone villages.
The Chipping Campden to Broadway walk is one of the most popular - and for good reason. It covers a moderately relaxed 6-mile stretch of the Cotswolds Way, a 102-mile route in total that stretches from Chipping Campden to Bath. There are stunning views across the Cotswolds to be had by walkers, hikers, and even mountain bikers, and several points of interest to tick off as you go - including the Broadway Tower.
Where to stay: As you're exploring the outdoors and everything the serene Cotswolds has to offer, you can take in several pieces of British history with a stay at The Lygon Arms Hotel on Broadway.
In the main house, you'll find several traditional rooms with four-poster beds and dark wooden interiors, including the Charles I Suite. This is where the former King Charles stayed before battle during the English Civil War in 1649. His rival, Oliver Cromwell, also stayed in the hotel a couple of years later. For a more modern feel, there are stylish annex rooms situated on the site of the old stables.
Along with rooms, the hotel offers a restaurant and bar area, along with a spa, swimming facilities, and a gym. From £205 per night for Annex Cosy Double / £255 per night for Main House Superior.
7. Oxford
Where to walk: Thames Path from Oxford to Abingdon
Oxford might be a city more famous for its university and picturesque punting scenes than walking but there are plenty of routes to explore if you're staying in the area, looking for somewhere to go power walking or want a day trip out of London.
This walk from Oxford to Abingdon is one of the longer ones on the list at 9.6 miles but it's an easy route, taking you along the Thames river the whole way and past some of the city's most iconic locations, including the Christ Church Meadow and Boathouse Corner.
Where to stay: As a thriving city, Oxford has hundreds of places to stay, eat, and drink at varying price points. For a luxury hotel in the center of town, take a look at the Old Parsonage Hotel. This 5-star stay sits within the grounds of a former 17th-century church house and has 35 rooms to choose from, ranging from small doubles (from £275 per night) to the Churchill Suites (from £725).
As well as heading out on the Thames Path walk, you can relax in the hotel's library, enjoy afternoon tea in the walled courtyard during the summer months, or borrow a classic vintage bike and discover Oxford on wheels.
8. Dorset
Where to walk: Corfe Castle and Purbeck Way Circular, Dorset
The Purbeck Way is one of the rockier walking routes in England, so be prepared with some of the best walking poles before you go, but it's well worth the trip for its stunning scenery and proximity to the sea.
This route to Corfe Castle - just one of the stunning sites on this route - is another one for British history fans as well, as the fortress dates back to the 10th century and played a key role in the English Civil War from 1643 to 1646. If you have time on your trip, be sure to check out the museum.
You can also stretch the Purbeck Way route out to 37 miles if you're looking to walk over a long weekend or even a week. As well as more glorious scenery, there are plenty of spots for wild swimming enthusiasts along the way, such as the serene Chapman's Pool and beach.
Where to stay: Your walk will center around Corfe Castle but it begins in Wareham, Dorset, a small town with accessible train lines to London and other major cities. This is the best place to stay, with plenty of independent bed and breakfast hotels, pubs, restaurants, and cafes to enjoy, before or after your walk.
Among the best is The Bear, a fully-restored 18th-century coaching inn, with 11 unique rooms all named after famous bears. This wonderful hotel sits in the middle of town and has everything you need for a good night's sleep, from powerful rainfall showers to an in-house restaurant and bar. From £180 per night including breakfast (weekdays) and a minimum two-night stay, including breakfast from £400 (weekends).
9. London
Where to walk: Royal Route, London
London is the capital of England and undoubtedly a huge hotspot for staycations and holidays in the UK. While many people don't immediately think of London when they think of hiking holidays, you'll find that walking is the best way to see the most famous sights - including the House of Parliament, Big Ben, Southwark Cathedral, and St Paul's Cathedral.
There are several variations of the Royal Route - all of which pass Buckingham Palace, hence the name - depending on how far you want to walk and the major landmarks you want to visit. For example, if you'd rather pass Trafalgar Square than Southwark Cathedral, check out the 4.9-mile stretch instead.
Where to stay: Whether you're walking the Royal Route as part of a wider walking tour of London or a one-off stroll during your stay in England's capital, it's worth staying on the Southbank overnight. This is just a short walk away from where the Royal Route starts and finishes, and it offers a world of bars, restaurants, cinemas, and other entertainment for you to enjoy during your stay.
Sea Containers London, a 5-star hotel with an adjoining bar and restaurant overlooking St Paul's Cathedral on the other side of the river, is one of the best. Standard rooms are from £258 per night and include an incredibly comfortable Queen bed, flat screen television, and rainfall shower in the bathroom.
There's also a range of suites for those looking to really splash out on a night away. The new Ship Shape Suite, for instance, is ideal for those looking to work out post-walk, with a small gym and Peloton bike just meters away from the bed. You'll also find a Theragun and VAHA X Mirror touch smart screen, two premium recovery tools, ready to go for those who'd rather stretch out and unwind
Sign up to our free daily email for the latest royal and entertainment news, interesting opinion, expert advice on styling and beauty trends, and no-nonsense guides to the health and wellness questions you want answered.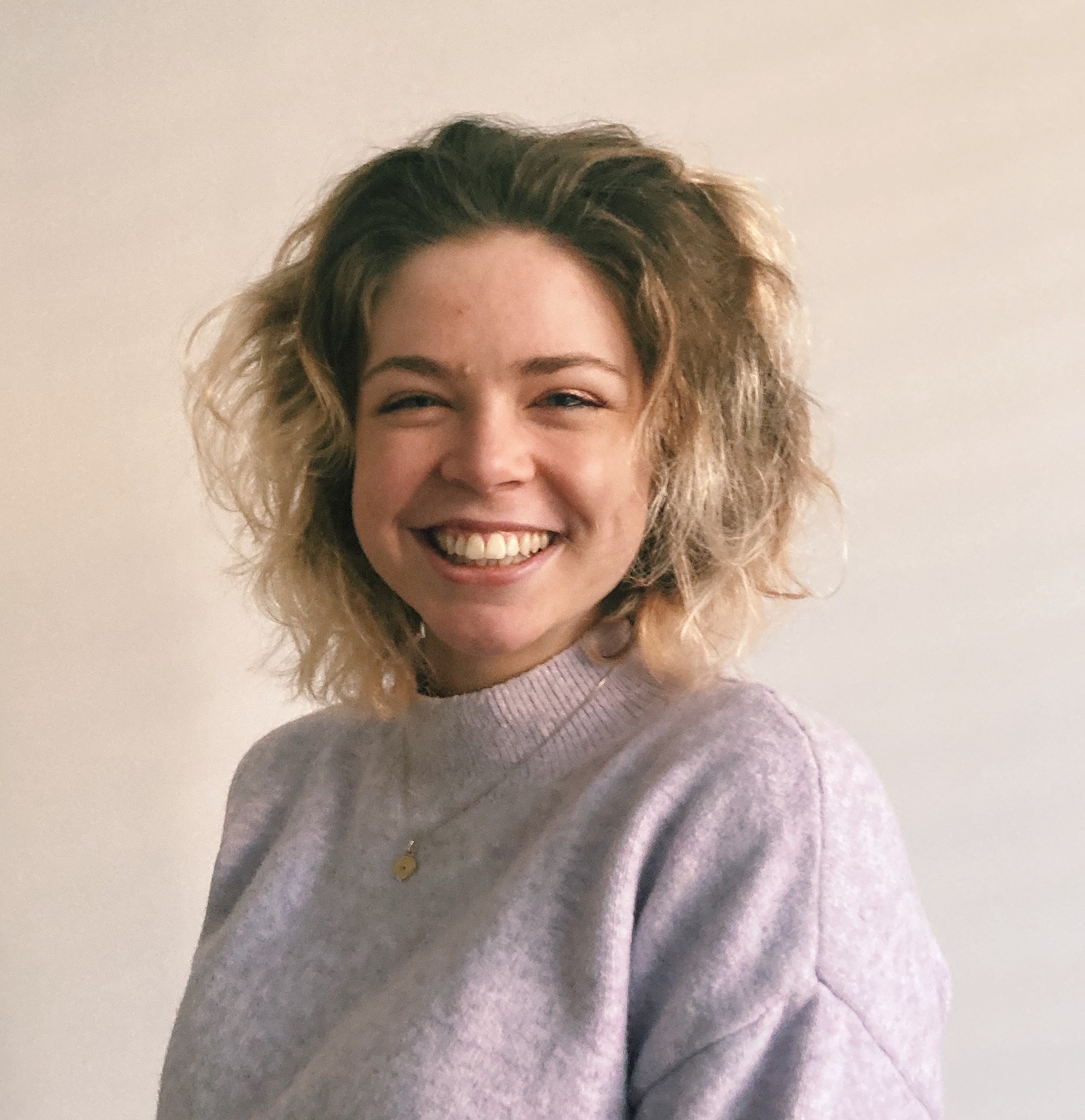 A digital health journalist with over six years of experience writing and editing for UK publications, Grace has covered the world of health and wellbeing extensively for Cosmopolitan, The i Paper and more.
She started her career writing about the complexities of sex and relationships, before combining personal hobbies with professional and writing about fitness as well. Everything from the best protein powder to dating apps, the latest health trend to nutrition essentials, Grace has a huge spectrum of interests in the wellness sphere. Having reported on the coronavirus pandemic since the very first swab, she now also counts public health among them.