The 10 best fitness apps to keep track of your progress in 2023, tested by us
These are the best fitness apps, from totally free options to premium subscriptions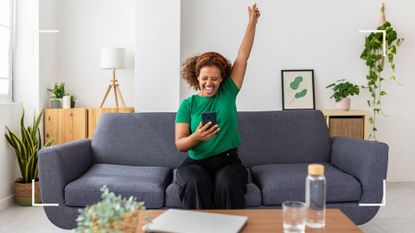 (Image credit: Getty Images)
woman&home newsletter
Sign up to our free daily email for the latest royal and entertainment news, interesting opinion, expert advice on styling and beauty trends, and no-nonsense guides to the health and wellness questions you want answered.
Thank you for signing up to . You will receive a verification email shortly.
There was a problem. Please refresh the page and try again.
The best fitness apps can help you get in shape, monitor your progress, and achieve more this year. Whether you're looking to set goals in a new activity, share your progress with friends, or track your achievements over the year, there's truly something for everyone.
But with the fitness market being so wide-reaching, it's fair to say there are plenty of fitness apps out there to choose from. Some, like Training Peaks, will help you plan your training for the next couple of weeks, while others such as Strava will share your achievements with chosen people like a social network, and Nike Run Club will offer coaching to support your goals. How you up your fitness this year is up to you, just be sure to choose an app that helps you do so.
While the best workout apps will take you through a session from start to finish from the comfort of your living room, this roundup includes all the best exercise apps for monitoring your fitness levels, setting goals, finding training plans, and making the most out of your routine. So whether you're into learning how to start running your first 5km or want to get into strength training, these are the top apps to download in 2023 so far.
How I tested the best fitness apps
As the digital health editor at woman&home, I've tried and tested each of these great exercise apps myself over the last few weeks at least - if not longer. To collate the list, I took advice from some of the leading fitness experts in the industry, taking note of their suggestions of what makes a truly useful and effective app to track fitness and exercise workouts, levels, and progress. When trialing each of the apps, I took three key metrics into account to assess whether each app deserved a top spot as one of the best fitness apps in our list:
Effectiveness: If you download an app, you want it to offer exactly what its description suggests, so I tested each of the apps to determine whether it could provide what was advertised to a good quality level.
Ease of use: When starting or continuing on a fitness journey, the last thing you want to be doing is messing around with technology. And as many of these fitness apps include external devices such as watches and vests, adding an extra element to sort out before you can use it, all elements of the app need to be simple and quick to use with a pleasant interface.
RRP: Some of the best exercise apps will naturally cost more than others, depending on whether there's the aforementioned hardware attached or if the quality of the app is a lot higher than standard. Many apps will be free at the point of download but offer more features at a cost as well, so I noted the total RRP of each app.
Best fitness apps 2023
1. Fitbit
Best fitness app overall
Specifications
Initial cost : Purchase of the Fitbit device, from $99.95 / £49.99
Additional extras: Fitbit Premium from $9.99 / £7.99 a month
Reasons to buy
+
Simple interface
+
Track over 40+ different activities
+
Many models of Fitbit to choose from
+
Workouts, meditations, and recipes available on Premium
Reasons to avoid
-
Some of the best features only available with Premium subscription
There's not a whole lot that the Fitbit app doesn't do. If you're looking to invest in a watch this year to take fitness tracking to the next level, it's certainly worth considering one of the best Fitbits. While you'll naturally have to buy a tracker to get full use out of the app (although, you can use it to track some metrics like distance without the device connection), many Fitbit types are below $200 / £150 so there's something for almost every budget.
I've worked with the Fitbit app for about five years now, having used both the Fitbit Versa 3 and Versa 4 to track my workouts. I've always found the app so easy to use as it has a simple interface that allows you to view all the vital statistics, including heart rate, steps, calories burned, distance traveled, and more, from your home screen. Tap on any of the metrics and you'll get a more detailed overview, with a total of your progress for the last few weeks, which I've always found so useful for tracking my progress and achievements in a certain area. If you wear the device to bed, you'll be able to get some insights into your exercise recovery as well since the app tracks your sleep quality and your sleeping schedule via the watch.
When it comes to being an all-around great fitness app, this one does truly deliver. Not only can you track your progress and set goals for yourself, you can also take on various workouts, discover new recipes, and even settle down for mindfulness sessions all with just a touch of a few buttons. Get amazing guided sessions from the likes of Les Mills, Headspace, Calm, and more with a Fitbit Premium membership.
The only downside of the Fitbit app is when you weigh up Fitbit Premium vs free, as the paid option does have more insightful features like these sessions and a Daily Readiness Score feature. This is a number calculated using your recent activity, sleep, and heart rate variability to determine how ready you are for exercise on a given day, helping you decide when to prioritize rest and recovery and when to go for it.
2. Nike Run Club
Best fitness app that's completely free
Specifications
Initial cost: Free to download and use
Additional extras: None
Reasons to buy
+
All features totally free to use
+
Training plans available from 5k to half-marathon
+
Good alternative to a fitness tracker
Reasons to avoid
-
Only suitable for running
Nike's Run Club app, which is free to download and use with no additional paid extras available, is one of the best running apps if you're looking to complete your first 5k or you want to train for something longer like a half-marathon at no extra cost.
There are individual runs to choose from in different categories - like 'Mindful Running Pack', the 'Getting Started Collection', and 'Power Up' - along with training plans you can follow for up to 14 weeks that include structured runs with a specific distance goal in mind. Much like AllTrails, our pick of the best fitness apps for getting outdoors, you can just set off and map your run using the 'Run' button on the homepage as well. When you're done, you'll be able to see a map of where you've run, plus all the vital statistics like pace and distance. If you don't have one of the best fitness trackers, this is the second-best option.
I used this app to train for my first 10k race and would recommend it to anyone who wants to improve their running form, distance, or pace. Of all of the beneficial features this app offers, the Guided Runs are top of the list. When choosing a run to do, whether part of a training plan or an individual session, you can decide whether you want a Guided or Unguided run. Pick the first option and established running coaches like Corey Wharton-Malcolm will take you through the session, offering guidance, motivation, and advice to improve. All you'll need is a pair of the best running shoes to get started.
3. EXi
Best fitness app for beginners
Specifications
Initial cost: Free to download and use
Additional extras: None
Reasons to buy
+
Builds a personalized plan
+
Workouts available
+
Track fitness with weekly tests
+
Works with Apple Health app
Reasons to avoid
-
Not for people who have been exercising for a long time
When you first begin working out, it can be very easy to get carried away. Runner's high is real and the endorphin hits come thick and fast, no matter the activity you do. So if you're new to exercise, it's best to start slowly with one of the best health apps that's designed to understand your level. EXi, an app approved by the NHS, is the best one for this in my opinion.
I've used this for the past month as I settle back into my fitness routine for the year. On sign-up, the app asks you to complete a relatively lengthy questionnaire covering all elements of health, from your weight and height to any prior medical conditions. The software then takes all these factors into account and offers a (totally free) 12-week training program that's completely tailored to you and what you want to achieve. Every week, you'll be offered 'This Week's Prescription', a set of three workouts to complete over seven days with insights and statistics available to you on the same page.
Aside from this, you can choose a range of easy cardio exercises, and indoor and outdoor workouts to follow via the 'Activities' tab. I thought this was one of the best features of the app as it allows you to do more exercise if you feel like it or diversify your routine.
The Body Coach by Joe Wicks, also on our list of the best fitness apps, is another great one for a similar reason. However, whereas The Body Coach doesn't take medical conditions into account and is a paid-for plan, EXi is completely free to use and especially useful for those looking to manage existing health conditions alongside exercise.
4. Training Peaks
Best fitness app for exercise planning
Specifications
Initial cost: Free to download
Additional extras: Premium subscription from $89.25 per year
Reasons to buy
+
Follow pre-programmed workouts
+
Detailed analysis on how you performed
+
Share your sessions and training insights externally with your coach
Reasons to avoid
-
Only Premium version offers you the ability to plan your own sessions in advance
This is an app that one of our experts, triathlon coach and INCUS (opens in new tab)-supported professional triathlete Rosie Weston, loves herself. "Training Peaks is a great app for session planning, allowing athletes to either individually plan their sessions or see sessions set by their coaches in a very clear gridded format. It looks at heart rate data and helps to provide in detail information such as fitness scores and fatigue levels which can help people try to reach their targeted goals for 2023."
And I couldn't agree more, this is certainly one of the best productivity apps for keeping an eye on your training. I used Training Peaks to plan sessions on my bike for three weeks. I found that the free version of the app is ideal if you've bought (or are planning to buy) a training plan that works with TrainingPeaks automatically. When you do so, the training diary fills up with unique structured workout plans for you to follow. As you tick each one off the calendar, the segment goes green (if you do the session as stipulated), orange (if it's too hard or too easy for you), or red (if you don't do the workout at all). To figure out these metrics, you'll need to link one of the best fitness trackers to the app, like a WHOOP or Garmin device.
However, if you struggle with workout motivation then an app like Strava may be a better fit for you. Both provide detailed analyses of workouts, with Training Peaks Premium being a far better app for planning training sessions in advance, but Strava offers unique challenges, motivation, and rewards to users where this app doesn't.
5. AllTrails
Best fitness app for getting outdoors
Specifications
Initial cost: Free to download
Additional extras: Become an AllTrails+ member from $35.99 / £29.99 per year
Reasons to buy
+
Free to download
+
Over 330,000 pre-saved trails worldwide
+
Real people review the trails
+
Maps available offline with AllTrails+
Reasons to avoid
-
Maps only available to download to use offline with AllTrails+
If taking up walking as a workout is on your fitness to-do list this year, there's no better fitness app than AllTrails. With over 330,000 curated, walker-reviewed trails across the world to discover, there's a distance and terrain for everyone on this app.
I've been using it around the UK for the last couple of months and wouldn't plan a holiday without it now. As a keen hiker myself, I love how you can search for established walking routes wherever you go, save your favorites into lists, read reviews written by other members, and get a complete rundown of the terrain, elevation, and length of the walk, plus predicted weather for the time you're going. Once on route, the app offers turn-by-turn navigation every step of the way with a complete picture of your route on finishing. If you go off route on your journey accidentally, the app will buzz and tell you how to get back on track. Alternatively, you can record your route via the simple quick-start 'Navigate' option on the home screen.
AllTrails has got to be the best app for getting outdoors this year, whether you're looking to take up Nordic walking or just get some miles in around your local area. It offers new ways to see the world and guides you easily into the world of hiking with clear in-app navigation and a pleasing green interface. While you'll have access to most routes with the free version of the app and you can navigate your route, you'll only be able to download the pre-set trail maps to your phone (for use without cellular network or WIFI) if you're an AllTrails+ member. However, unless you're planning to head deep into the wilderness, this shouldn't be too much of a problem.
6. Strava
Best fitness app for social networking
Specifications
Initial cost: Free to download
Additional extras: Subscription available for £4.89 per month, after 30-day free trial
Reasons to buy
+
Record your run, walk, swimming, and bike ride statistics via the app
+
Share your workout results with friends with connection to social media accounts
+
Compete in virtual challenges
Reasons to avoid
-
Route planning and trend features only available with paid-for subscription
Like to share your achievements with friends or need a bit of external workout motivation? Look no further than Strava. I've used this app for a little while now and found it to be an essential tool in monitoring and improving my cardio fitness - especially on the days when I really didn't feel like stepping out of the door.
Without paying anything, you'll be able to record your activities and share them with friends, share a link tracking your location with friends or family, and sync your workouts recorded on external devices to the app. Most of Strava's most useful features for those just starting are available in the free version of the app. If you sign up for the paid version, you'll find that the training analysis improves, you'll get better access to mobile routes to follow, and you can compete with others on segments of distance.
There are challenges and virtual events to sign up for via the app as well, with plenty organized by Strava throughout the year along with associated brands. Completing a challenge will always land you a virtual trophy to store on the app, but in some cases, you can score real-world prizes from affiliated brands like Le Col and Lucky Saint.
7. ClassPass
Best fitness app for workout classes in person
Specifications
Initial cost : Subscriptions begin from $19 / £15 per month after 1-month free trial
Additional extras : Add extra credits for additional cost
Reasons to buy
+
Choose from a whole range of different activities including spinning, HIIT, and Pilates
+
Various subscription plans to choose from
+
Personal care sessions also available to book, including hair, nails, and skincare
Reasons to avoid
-
Rolls over only a limited number of credits per month
Fitness means different things to different people and as much as we can plan, track, and share our workouts, getting them done is the top priority for most people. Welcome, ClassPass. The offering differs around the world but in the UK and the US, there's really no end to what you can book on this brilliant app. Want to test out one of the biggest fitness trends 2023 and try Reformer Pilates? Take up boxing? Explore what the best yoga apps can offer in person? Or just invest in a little self-care with a nail appointment? It's all there for booking within the simple-to-use app, which is free to download.
I've been using ClassPass for about six months now. I go to the gym regularly and enjoy being outdoors more than anything so the idea of a workout class didn't appeal to me. However, I was hooked after my first spin class. I love how versatile the app is, giving you the option of various activities at hundreds of established studios and gyms in your local area. For me, it offers the chance to explore workouts that would otherwise be out of my budget.
However, if you're looking for one of the best free fitness apps, this won't be the pick for you - opt for the Nike Run Club app instead. The only downside to ClassPass is the standard cost. While subscriptions start from $19 / £15 per month, this only offers 9 credits, which is sometimes not even enough for one class. To get the most out of the experience, you'll want to sign up for the 38 credit plan (USA) or 50 credit plan (UK) at least, which costs $79 / £65 respectively. However, in my opinion, when you weigh up what you can have for just 10 credits, for example, it's well worth the cost. In the UK, where I use the app, I'm able to book four spinning classes a month with the standard plan and an additional workout for fewer credits slotted in there too.
8. The Body Coach
Best fitness app for changing your lifestyle
Specifications
Initial cost: Plans start from £14.99 a month with yearly subscription option available
Additional extras: None
Reasons to buy
+
Both workouts and nutritional advice to follow
+
Beginner, intermediate, and advanced plans available
+
Simple, easy-to-use interface
+
Yearly payment option available
Reasons to avoid
-
Paid-for subscription from the beginning with free trial available for 7 days
The Body Coach is an app that combines a personal trainer and nutrition coach into one, offering energetic home workouts, fun recipes, and nutrition advice for a completely rounded approach to improving your fitness this year. This is a paid-for app almost from the beginning, however. If you sign up to pay per month, you'll receive a 7-day free trial before the subscription begins.
I opted for the monthly subscription and tried it out for just over two weeks. If you're new to working out and want something to start slow, this is a great pick. By following the beginner's option, I found that you could ease yourself into energizing home workouts without them being oversimplified. Intermediate and advanced options are also available and in general, the workouts are short enough to manage during a lunch break, for example, which is ideal for those short on time. Try everything from the trainer's famous HIIT workouts to running plans with Joe and other trainers like Courtney, another great pick.
Changing your lifestyle for better fitness wouldn't be complete without altering your eating habits and luckily, this app has all of that included. If you want to learn how to lose a stone in a month, this app isn't for you - this one focuses on slow, sustainable diet changes for long-term health and fitness. While the meals aren't as wide-ranging as they are on other nutrition-based apps like Lifesum, for the money you pay, it's a great choice. You can also plan your workouts and meals for the day via the app and generate a shopping list of all the ingredients you'll need to create the meals.
Joe Wicks is also one of the affiliated partners of Strava, our best fitness app for social networking. The personal trainer is currently (as of January 2023) encouraging followers of his workouts to share their fitness journeys as a group through the Body Coach Run Club (opens in new tab)on the platform.
9. Zones
Best fitness app for Apple Watch
Specifications
Initial cost : Free to download and use
Additional features: Premium subscription available
Reasons to buy
+
Most useful options available with free version of the app
+
Simple interface
+
Get more detailed insights into heart rate variability
Reasons to avoid
-
Only suitable for use with Apple Watch
If you already own an Apple Watch and are looking to make the most out of your fitness in 2023, the Zones app is essential. After testing it out for a couple of weeks, I believe it's a lot more useful than the Apple Health app, which comes pre-installed on most devices from the brand.
It works with your Apple Watch, so to get the most out of the app, you'll need to go through the relatively easy process of connecting the two. Once this is done, every workout you record on your watch will automatically register in the Zones app and you can view your insights for every workout, including weekly calories burned, distance traveled, and running pace, among other stats suitable for those who prefer other activities like strength training or cycling.
When it comes to monitoring your heart rate during workouts, which is essential if you want to improve your cardiovascular fitness or get into a fat-burning zone, I found the Zones app to be one of the best. The app allows you to expand the heart rate graph at the end of your workout, offering you the opportunity to see how well your cardiovascular fitness stood up during the session. And if you're looking to get within a particular heart rate zone, the app will buzz during your workout to notify you that you've changed heart rate zones; a feature I found very useful. You can also save all this data to your Apple Health app too, if you want to.
10. Headspace
Best fitness app for mental wellbeing
Specifications
Initial cost: Free to download
Additional cost: $69.99 / £49.99 per year with monthly payment option
Reasons to buy
+
Simple interface
+
Different goal-based meditation categories to choose from
+
Many features available with the free version
Reasons to avoid
-
Monthly subscription cost higher than other meditation apps
As one of the best meditation apps, it's perhaps no surprise that Headspace tops the list of best fitness apps for mental wellbeing. When it comes to our bodies, our mental health is just as important as our physical health so it's important to look after both.
I've loved using Headspace over the last year to help with everything from relieving stress to setting goals for the new year. Along with single meditations to follow in moments of upheaval, I found the courses especially useful. With selections such as 'Beginning Meditation' for those new to the practice, 'Unlocking Creativity', 'Mindful Eating', and 'Mindfulness At Work', it truly feels like there's a collection of sessions for everyone and every part of life. I found these courses particularly helpful myself as it felt productive working my way through several mindfulness sessions around one topic, like learning how to sleep better.
If you're interested in Headspace but also want to work out from home, then it's worth considering the Fitbit app as Headspace is just one of the many providers who offer Fitbit Premium members access to the mindfulness sessions as part of the subscription package.
How to choose one of the best fitness apps
Trackable data: Make sure you pick a fitness app where there's a spot to record benchmarks and track your data, says Jade Skillen (opens in new tab), a HYROX (opens in new tab) pro, master trainer, and training expert. "Keeping track of your progress will allow you to find more journey-related motivation than just trying to find external motivation."
Accountability: Can your pick of the best exercise apps hold you accountable? "Having a plan is one thing but having a coach on hand to offer some support is another. This can help you understand the process and why you are doing what you're doing along the way too," she says.
Is it easy to follow? As suggested by Skillen, I looked at how easy each fitness app was to use during the testing process. "Apps should be easy to follow, so they're not going to be too overwhelming when you are starting the process. You want to be able to commit to the program without feeling a sense of complication or overwhelm," she says.
Do fitness apps really work?
Yes, fitness apps can be a great way to set goals for your fitness, taking into account various factors like your current fitness levels as well as any underlying health conditions. Whether you want to start running more or visit the gym more consistently, I've found they can be a great way to improve my motivation.
Looking to set new goals in 2023? Here's what Werdah Hussain (opens in new tab), a triathlete who is part of the 10ironwomen group, a collective that encourages more women into Ironman distance triathlons and sports in general, has to say.
"I'd encourage individuals who are considering setting a fitness goal to pick something that they feel really excited by, but is out of their comfort zone. You know deep down that you can get there, but you also know that it'll take some hard work and dedication. It's also important to remember that sometimes life gets in the way of training, and sometimes your body just needs a bit more rest. Consistency and flexibility are key, don't beat yourself up about a week that has gone the wrong way."
A digital health journalist with over five years experience writing and editing for UK publications, Grace has covered the world of health and wellbeing extensively for Cosmopolitan, The i Paper and more.
She started her career writing about the complexities of sex and relationships, before combining personal hobbies with professional and writing about fitness. Everything from the best protein powder to sleep technology, the latest health trend to nutrition essentials, Grace has a huge spectrum of interests in the wellness sphere. Having reported on the coronavirus pandemic since the very first swab, she now also counts public health among them.