The 9 best workout apps to get fit at home, as tested by our health editor
Whatever activity you enjoy, we've got a pick of the best workout apps for you in 2023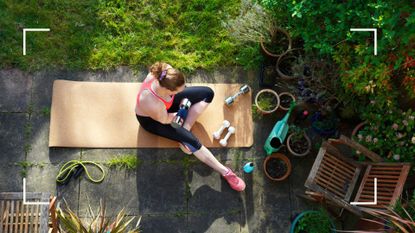 (Image credit: Getty Images)
The best workout apps may be just what you need to get back on track when it comes to fitness in 2023. Whether you're totally new to exercise and in need of some motivation or have a goal in mind and want to achieve it, these apps can take you through the sessions to help you get there.
When it comes to a home workout app, choosing the best one for you will be based on what type of exercise you enjoy. Running, cycling, and yoga are all popular activities but if you don't enjoy them now, chances are there isn't an app that'll change that. Instead, opt for one of the best fitness apps that contains workouts you like the sound of today. Prefer going to the gym over going outside? We've got a top choice for that, tried and tested by the health team here at woman&home.
"It's important to make positive habits that you can stick to and be realistic," says Rosie Stockley, a personal trainer and women's fitness specialist, who is also the founder of Mamawell. "Go for workouts that are going to inspire you and keep you coming back and also fit with your goals. For example, if you've signed up for a 10km run, you're going to need to be focusing on a running program to build your strength and endurance but then you might also want something for your days off, like yoga workouts." With this in mind, these are the best health apps with workout workout features to consider.
The best workout apps for women
To help you find a workout app that's right for you, we've consulted the experts on what makes a great user experience and rounded up the best workout apps out there for you to access. From budget-friendly free options to more premium personalized subscription-based services, get ready to take your workouts to a whole new level. When testing the best workout apps, we considered the following factors:
Ease of use: Working out shouldn't be a chore but faulty tech or difficulty accessing your workouts can make it so. I noted how easy each of these apps was to use from a real-world perspective.
Specialist equipment: Was it easy to follow the workouts without any specialist equipment? In many cases, you'll have access to some light weights or the essential items needed for the activity you've chosen. However, I noted which workout apps required additional items like heart rate monitors.
Video workouts: Are the workouts available in video form to follow along to? Whether it's a home workout app offering classes or video demonstrations of certain movements, I found the best workout apps had this in common.
Activity type: It's important to exercise in a way that you enjoy, so I reviewed apps from across the fitness spectrum - everything from yoga to cycling - to help you find the best one for you and your lifestyle.
RRP: Many of the apps on this list are free to download but require some kind of paid subscription or a one-off payment for the services offered. I noted which ones were more affordable than others and which ones were more of a premium purchase.
1. Nike Run Club
Best workout app for running
Specifications
Cost to download: Free
Extras : None
Reasons to buy
+
Totally free to download and use
+
Multiple training plans to choose from
+
Professional coaches for guided runs
Reasons to avoid
-
Only suitable for runners
Nike Run Club offers everything a new or developing runner may need to get started, making it one of the best running apps out there. I love the range of training plans on offer with this app and they're all free to download, as is the app itself. The plans range in distance from 5k to a half-marathon, with Guided or Unguided runs available in each course. Choose the Guided run option and Nike's very own trainers will lead you through the route, offering advice and motivation along the way.
However, I also found the feature to record your own route while running to be useful. This is a bonus that takes it beyond a training app and into being one of the best running apps overall. It's a free feature that could easily be used instead of a smartwatch or fitness tracker. At the end of the run, you'll see a rundown of your workout session, including an illustrated map of where you've been.
2. Peloton
Best workout app for cycling at home
Specifications
Cost to download: Free to download
Extras : From $12.99 per month / £12.99 per month
Reasons to buy
+
No need to have the Peloton bike
+
Motivating trainers
+
Great value for money
+
Various activities to choose from
Reasons to avoid
-
Peloton bike is expensive, if you did want to buy one
Contrary to popular belief, you don't need a pricey Peloton bike to make the most of the Peloton app. You can use any type of bike in your own home or even at the gym - including a pre-bought Peloton bike, spin bike, or smart trainer. However, it's best suited for those who enjoy spin classes and cycling to music as each Peloton session comes with an instructor and workout playlist.
After the free sign-up, you answer a couple of questions about what type of workout you'd like to do, your desired intensity, what equipment you have, and how long you like to ride for, before being offered a selection of sessions to try for yourself from various instructors. On the homepage, you can track how many sessions you've done that week, month, or 90-day period, and a button on the bottom left corner allows you to track activities outside of a Peloton class, like outdoor cycling or hiking.
I loved how versatile the Peloton app is, being one of the best yoga apps too. There are plenty of other types of workouts in the app included too, which makes it suited for those who want to cross-train as well as focus on cycling. You'll find Pilates and floor workouts, along with treadmill training sessions so good you'll be debating running vs cycling for a long time afterward.
3. Fitbod
Best workout app for the gym
Specifications
Cost to download: Free to download
Extras : $79.99 / £70.99 per year or $12.99 / £11.49 per month
Reasons to buy
+
Cheaper subscription than others
+
Full body workout plans
+
Video movement demonstrations
Reasons to avoid
-
Not compatible with fitness trackers to sync data
Fitbod is one of the best gym apps for those just getting started with strength training. Maybe you want to start a workout plan but you're not quite sure where to begin. That's where Fitbod comes in with your very own customized training plan. On sign-up, the app will ask you a series of questions - from what type of gym you exercise in and the equipment available to how often you intend to exercise - to determine the best training plan for you. It then creates a full workout schedule based on these factors and even considers recovery time for overworked muscle groups.
The element of Fitbod I found the most beneficial was the workout videos, however. There are so many benefits of resistance training for women, including helping to build strength, improving mental wellbeing, and lessening the impact of menopause. There's also no doubt that stepping into a gym as a beginner can be intimidating. And while having a personal trainer is possible for some people, it's not within everyone's budget. Each of the workouts and movements programmed on Fitbod comes with its own video demonstration, so you can learn the right form from day one.
4. Yogaglo
Best workout app for yoga and Pilates
Specifications
Cost to download: Free
Extras: $22.99 per month or $199.99 per year / £21.49 per month or £189.99 per year
Reasons to buy
+
Multiple types of yoga to choose from
+
Specialist support available
+
Accessible for all levels
+
Including Pilates and fitness sessions too
Reasons to avoid
-
Limited sessions available on free trial
YogaGlo has one of the largest ranges of yoga sessions I've seen from a home workout app. Along with daily live classes with an online instructor, there are pre-programmed classes on the app to do whenever suits you. I loved how there were so many different styles to choose from, including traditional Vinyasa and Tao Yin, alongside sessions for those who are pre-and post-natal, have injuries, want to practice with a partner, or are looking for a more relaxed workout session. I used this app plenty over lockdown and found a class whenever I wanted one, with so many pre-uploaded sessions to choose from, it was difficult to end up doing the same class twice.
However, with YogaGlo, you no longer have to weigh up yoga vs Pilates because you can do both. It's one of the best workout apps as it promotes strengthening the body and mind, with Pilates, yoga, and meditation routines. Set your own goals and received personalized fitness plans to help you achieve them. No equipment is required, but one of the best thick yoga mats is recommended to support your body as you work out.
5. Fiit
Best workout app for HIIT training
Specifications
Cost to download: Free
Extras: Between $19.99 / £19.99 or $7.99 / £7.99 per month, depending on the plan you choose
Reasons to buy
+
Over 1000+ workouts to choose from
+
Various activities, including cardio and HIIT
+
Celebrity trainers
+
14-day trial before payment
Reasons to avoid
-
Most features only available with subscription
When gyms were closed, I used the Fiit app almost every day. While there's strength training, yoga, Pilates, and cardio activities to choose from, I found the HIIT workouts to be the best part of the app. I loved breaking a sweat with some of the biggest names in the fitness world - including Gabby Allen, Adrienne Herbert, and Fearne Cotton - and exploring all the benefits of circuit training from the comfort of my own living room.
Much like Yogaglo, there is a range of pre-set workout videos to choose from so you can always train at the time that suits you best. However, there are also live workouts of between 10 and 60 minutes with the trainers you can sign up for. Ultimately, I love how versatile this app is. You can either invest in Fiit and sign up for the full version of the app, complete with the additional heart rate monitor so trainers and other members can compete with you on screen, or just use the free version and train with the pre-set workouts. This is a great choice, in my opinion, if you aren't intending to use it too often or don't mind repeating a workout occasionally.
6. Freeletics
Best workout app for going outdoors
Specifications
Cost to download: Free to download
Extras: $34.99 for three months / £1.83 per week
Reasons to buy
+
Cheaper than a personal trainer
+
Train using just your bodyweight
+
Use anywhere you go
Reasons to avoid
-
Must subscribe to access training plans
Freeletics keeps things simple by getting you to choose how you want to train when you sign up. While it could easily be our best strength training app on this list, as you can use it in the gym with equipment, I found it's best suited for those who prefer to work out outdoors. You can choose from bodyweight, running, dumbbell, barbell, or kettlebell training plans. You also might like to do this in your local park or at home as one of the best home workouts.
The app incorporates HIIT into 30-minute sessions and there are over 1000 workout variations to choose from. At the start, you're asked to fill out a quick questionnaire to establish your goals, and then you'll be given a handy plan to follow for up to 12 weeks.
Freeletics is an app run with AI software, meaning you get a digital coach right at your fingertips for significantly less per month than you'd have to pay for a personal trainer. While I was skeptical about how well this would work when I first signed up, I was positively surprised by the usefulness of the insights and session plans, which are fully adaptable depending on where you're training and what you have available.
7. Seven
Best workout app for short sessions
Specifications
Cost to download: Free to download
Extras: Free to use with additional costs for further plans
Reasons to buy
+
All workouts only seven minutes long
+
Goal-dedicated workouts
+
Beginner friendly
Reasons to avoid
-
Not for those who are already very fit
If you've only got a very short amount of time to exercise or you're focused on strength training but want to include some cardio activity at the end of your session, Seven is a great app to try out. It's ultimately based on a study by the Lebanese American University, among others, that suggests seven minutes of exercise per day is all we need to change our body composition.
Much like Freeletics, you create a personalized workout plan for yourself based on your goal (Burn Calories, Build Muscle, or Get Healthier), which days of the week you want to train, and the time you're planning to work out (to receive reminders). This makes Seven one of the best organization apps on our list as well. Once your training plan's ready, you simply click to get started and a small, animated graphic will begin on the screen showing the exercise movement to follow. After 30 seconds, it changes and you complete another one until the seven minutes is up. It's undoubtedly the easiest workout app I've used so far, with an easy-to-navigate interface and great usability. Plus, I loved how you can target different areas of the body with different training plans.
8. Apple Fitness+
Best workout app for iOS
Specifications
Cost to download: Free
Extras : $9.99 per month or $79.99 per year / £9.99 per month or £79.99 per year
Reasons to buy
+
Use with iPhone, Apple Watch, or Apple TV
+
Great for beginners
+
New classes every week
Reasons to avoid
-
Not as seamless as other workout apps
Apple Fitness+ is best for Apple Watch users to experience the full benefits of this workout and fitness app. As of 2022, you can now sign up for Fitness+ with an iPhone 8 or later model, an Apple Watch 3 or later model, and you can use the app via an Apple TV as well. When I tested the app via my phone, I found the connectivity to be so good, it has to be the best app for Apple enthusiasts and those looking for something specifically designed to suit their device.
New workout routines are added every week in a range of formats, including live classes, pre-recorded videos, and written workouts. Access expert fitness training in dance, running, strength training, yoga, and more, and track your progress on your watch and the app. It's a perfect all-rounder.
9. Fitbit Premium
Best workout app for Android
Specifications
Cost to download: Free
Extras: $9.99 / £7.99 per month
Reasons to buy
+
More feature than free version
+
Access hundreds of workouts
+
Recipes and meditation sessions included
Reasons to avoid
-
Many standard features also available on free version
Fitbit Premium is very similar to Apple Fitness+, I found, but it's suitable for those with an Android or Google phone as well as those with Apple products. All you need is one of the best Fitbits to start using it.
Once your device is all synced up, you'll be able to track everything from your heart rate, calories burned, and step count to your Daily Readiness Score, stress levels, and sleep quality. Where Premium really comes into its own though, in my opinion, is the vast array of workout videos available to stream on your phone or connected device from the likes of Les Mills, CycleBar, and obé.
There's certainly an argument for weighing up Fitbit Premium vs free before investing since many of the same features offered by the subscription are available with the free version of the app. However, you won't have the nearly same access to workouts, recipes, or meditation sessions.
How to choose the best workout app
Strike a balance: "The best apps are often those that strike a good balance between simplicity and being informative," says James Brady, a personal trainer at OriGym Centre of Excellence. "You should look for features that allow you to gradually increase intensity or difficulty. This helps you improve your training and avoids the risk of you becoming bored. Additionally, having the ability to compete alongside others virtually can be great for workout motivation."
Choose the payment plan that works best for you: "The amount you spend on an app does not correlate to how good it is," says Sarah Campus, personal trainer and founder of LDN Mums Fitness. "The most important thing is that the content is relevant to you. Is it specific to your goals? Will it keep you consistent and motivated? At the end of the day, it's an investment in you, and you need to think about what features are important to your needs."
Supported or unsupported? "The former will provide you with a program specific to your goals and provide you with accountability and these are often some of the best productivity apps too," explains Matthew Jones, a specialist performance coach. "The latter provides more of a generic, one-size-fits-all workout, and can be a great starting point." He adds that it's useful to be able to check what you did previously so you can track progress, as well as have the option to adjust exercises or choose different ones to meet your equipment requirements.
How to get the most out your best workout app
Get equipment: "If you're training from home or in a park, some basic workout equipment can be beneficial," says David Wiener, a training specialist at Freeletics, one of our best workout apps. "I'd suggest resistance bands and a couple of dumbbells or kettlebells to begin with." He adds, "I'd also advise a decent quality workout mat if you're working out from home. It will be more comfortable and can prevent injury from slipping."
Progress up: "Adjustable dumbbells are a great way to increase the challenge," says Jones. "But if they aren't an option, then resistance bands come in a wide variety of strengths, so you can scale the intensity up or down depending on your level or the exercises that you are using them with." He adds that a swiss ball and sliders can be a great way to upgrade the best ab workouts and lower body exercises.
Swap screens: "I'd definitely recommend having the ability to stream the app through your TV," recommends personal trainer Aimee Victoria Long. "This can help you maintain correct form and lower the risk of injury. It can also make you feel like you're there in person in a class, and can reduce the risk of distractions through your phone."
Tweak position: "If you have to use your phone or laptop to view a workout, be sure it is at eye level," advises Campus. "So if you are doing a workout on the floor then have it closer to the floor, or if you are exercising standing then avoid having to bend down to see the device."
Face it: Make sure you are facing the screen too. "You don't want to be turning your head to the side or rotating your torso to view a screen whilst performing an exercise as this can have a large impact on your form," warns Jones.
Sign up to our free daily email for the latest royal and entertainment news, interesting opinion, expert advice on styling and beauty trends, and no-nonsense guides to the health and wellness questions you want answered.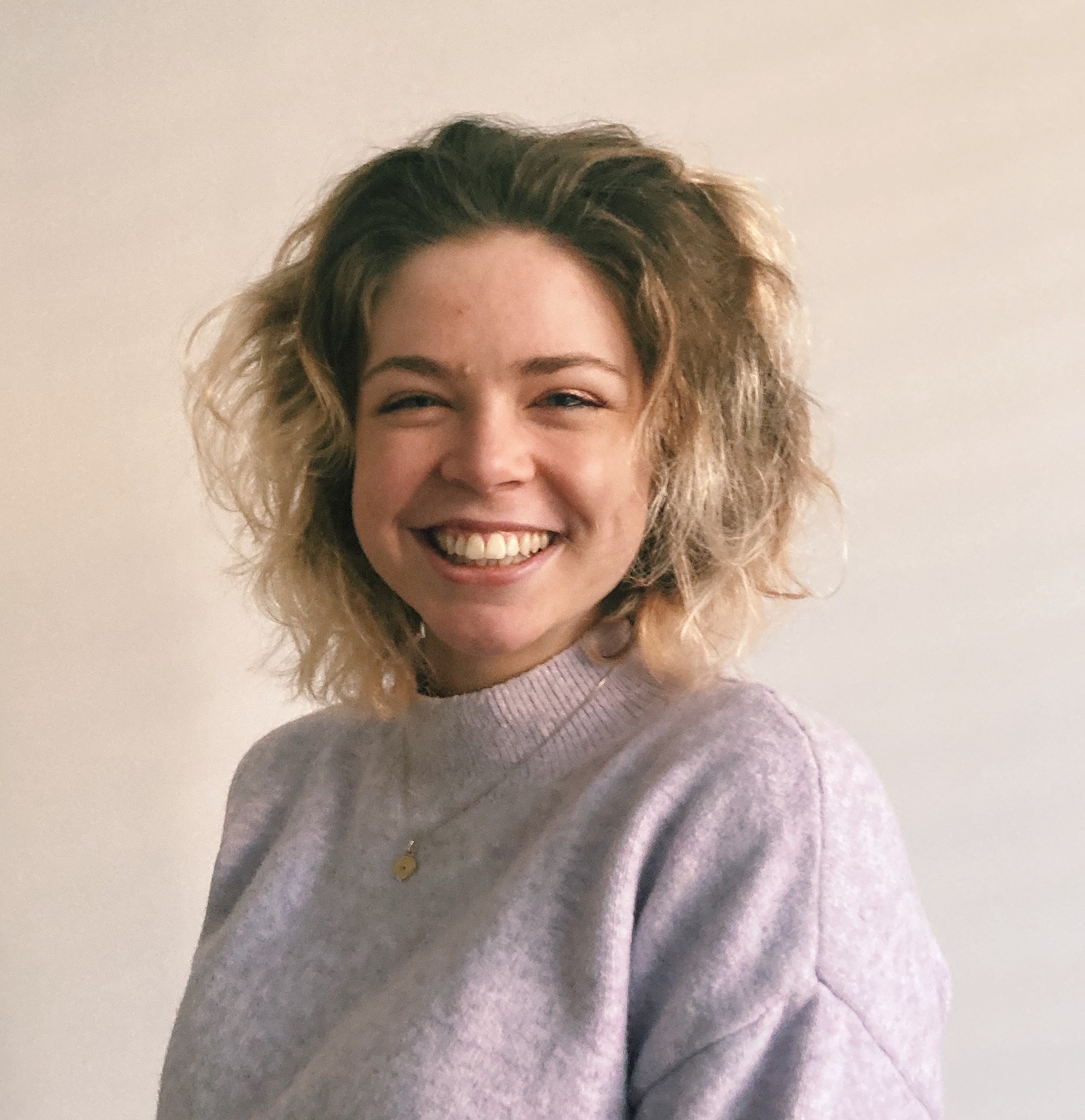 A digital health journalist with over six years of experience writing and editing for UK publications, Grace has covered the world of health and wellbeing extensively for Cosmopolitan, The i Paper and more.
She started her career writing about the complexities of sex and relationships, before combining personal hobbies with professional and writing about fitness as well. Everything from the best protein powder to dating apps, the latest health trend to nutrition essentials, Grace has a huge spectrum of interests in the wellness sphere. Having reported on the coronavirus pandemic since the very first swab, she now also counts public health among them.