The best mindfulness apps to help you find calm this weekend
Try one of the best mindfulness apps for a moment of peace, tried and tested by us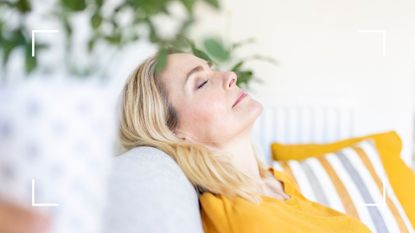 (Image credit: Getty Images)
The best mindfulness apps can help you find peace in even the busiest of spaces but with so many to choose from, finding the right one for you isn't always an easy task.
Over the last few years, and especially given the pandemic, our reliance on apps for everything from a great workout to nightly news updates is higher than ever. So it's no surprise that we're also looking to our phones to find a way out of the stressors of day-to-day life.
But when it comes to how to beat stress and how to relax your mind, spending too long on your phone is often the last thing experts advise. To make life easier, we've whittled down the best mindfulness apps that include meditation to download today.
Best mindfulness apps
1. Insight Timer
Best mindfulness app overall
Specifications
Available on: iOS, Android, website
Price: Free, with in-app purchases
Reasons to buy
+
App is free to download
+
Based on expert teachings
+
Good choice of meditations
Reasons to avoid
-
Paid subscription required to listen offline
One of the most popular and most used - but least publicized - meditation apps is Insight Timer, with over 6 million users currently logged on. Insight Timer is well researched and thought out, being based around the personal meditations and teachings of over 3,000 meditation teachers. This also means each practice is different from the next.
Currently, there are over a whopping 14,000 free guided meditations available, all offering something a little different from the next one. Some are purely for relaxation purposes, giving you the perfect preparation for sleep, or helping you to wind down from a busy day.
Others are geared towards more specific needs, including how to forgive, and how to let go of things concerning you, and there are even ones that claim to help boost your fertility. Meditations vary in length, with some just a few minutes long, and others that last over an hour.
The paid subscription works out at $60 / £48 with a free 30-day trial. While you don't get loads for your money, you will be able to listen to your meditations and mindfulness sessions offline which will undoubtedly help those who are distracted by notifications during practice.
2. Calm Meditation
Best for quick mindfulness and meditation
Specifications
Available on : iOS, Android, website
Price : Free, with in-app purchases
Reasons to buy
+
Free to download
+
Easy to navigate the interface
+
Regularly updated with new features
+
Statistic tracking like consecutive days used
Reasons to avoid
-
Some features may be too long in length for some users
Calm is one of the most-downloaded best meditation apps out there and for good reason. It offers a range of different activities for different uses. One is its Daily Calm feature, which gives users a new 10-minute meditation every day - best put to use at the beginning or the end of the day. Most of Calm's sessions last between three minutes and 30 minutes.
When you first open Calm, the app welcomes you and invites you to take a couple of deep breaths. Then a message pops up to ask what your reasons are for using the app so that it can better suggest options for you, based on your goals. These include: Are you looking to increase your happiness or reduce stress? Do you want to get better sleep or reduce anxiety? Or all of the above?
Once you're in the app, you can then choose from meditation sessions in various categories like reducing stress, improving focus, reducing anxiety, and improving relationships.
You can also sample some delightful 'bedtime stories', read by the likes of Tom Hardy, Bob Ross, and Matthew McConaughey, to help you fall into a relaxing snooze. While these might be a little long, considering many of Calm's other features are geared towards 10-minute-max sessions. But if you like longer moments of mindfulness or meditation, one of these stories could be for you.
You can also use one of their 30+ nature sounds to lull you into a sleepy stupor. They include plenty of the natural sounds we find calming - including whooshing waves, rain falling, or fires crackling.
3. Headspace
Best for subscription
Specifications
Available on : iOS, Android, website
Price: Free, with in-app purchases
Reasons to buy
+
Family plans available
+
Dark mode for night use
+
Content on the website is the same as in-app
+
App provides daily reminders for mindfulness
Reasons to avoid
-
Monthly subscription is higher than other apps
Now, you probably have heard of Headspace if you've heard of any of the best meditation apps. This is one of the simpler best meditation apps and by far one of the most popular, offering quick courses of meditation to those who have got the app for free, to kick you off on your journey towards mindfulness.
It's free to download but after a seven-day free trial, you have to start paying the subscription cost of $12.99 / £9.99 per month. However, if you're going to take the plunge and subscribe to a mindfulness and meditation app, it should be this one. If you do sign up, you can expect to continue with all the wonderful features that Headspace offers.
It's best to look at their content in five different ways:
'Meditate' offers courses and singular sessions around different topics, with longer courses focusing on skills like how to be more confident, spark creativity or deal with difficult emotions like grief. Shorter sessions can be one-offs for when you need itthem, like when you have a difficult day at work. Switch up narrators as you like, track your progress, and every day there's a new positive quote to read.
'Sleep' is pretty much what it says on the tin, we found. More and more of us want to know how to sleep better and this part of Headspace helps with that. There are guided meditations with a night mode, including short breathing exercises and guided mindfulness moments to help you drift away from your thoughts. While Sleep Radio offers eight solid hours of sounds, similar to Calm, with rain, the ocean, and music proving popular.
'Move' is all about making you feel less stressed by improving your workout motivation. As a relatively new feature, it's quite good. While you're unlikely to find a grueling workout that pushes you into that high-endorphin zone, that's not really what Headspace is about. These workouts are all low to medium impact and are between 10 to 30 minutes long.
'Focus' is a great one if you just really want to get your head down and do some work, but find yourself being easily distracted. It offers multiple playlists of curated music and meditation playlists, featuring ambient and low-fi choices.
'Social connection' is all about being around the people you love and vice versa, without having to be in the same room. It sets the app apart from others on the list as you can update your friends and family with progress, as you wish.
If your budget can stretch to a paid app, we reckon it's definitely worth it.
4. Ten Percent Happier Meditation
Best for mindfulness newcomers
Specifications
Available on : iOS, Android, website
Price: Free, with in-app purchases
Reasons to buy
+
Easy to use
+
Live chat with meditation coach
+
Over 15 meditation experts, so you can find the right one for you
+
Over 500 different meditations to choose from
+
Short and long meditations included
Reasons to avoid
-
More expensive than competitor apps
Up until the last few years ago, mindfulness and meditation were fairly niche. They were also something that not everyone understood, let alone wanted to take part in. Ten Percent Happier is a meditation app that's made for those exactly like the founder, who is a little skeptical of the benefits of mindfulness and what it can offer.
The app is based on the best-selling book, 10% Happier: How I Tamed the Voice in My Head, Reduced Stress Without Losing My Edge, and Found Self-Help That Actually Works - A True Story, by Dan Harris.
Described as "meditation for fidgety skeptics", it includes all you'll need to get started. Find the classic guided meditations, as well as a library of video lessons, which aim to help you with the key components of life: sleep, relationships, work, stress, health, and many more.
The session can be completed at any time too, with options to do them whilst you're doing something else - such as showering or cleaning your teeth. This is something that we found particularly useful as there wasn't always time to settle down for a story before sleep or complete a 10-minute meditation before heading off to work.
Like Inside Timer, there are plenty of respected meditation teachers on the app, ready to help you out. And like Headspace and Calm, you'll need to pay if you want full access to all of the app's features. This is paid for on either a yearly or monthly subscription basis at $99.99 / £80 per year.
5. Medito
Best free mindfulness app
Specifications
Available on : iOS, Android, website
Price: Free, always
Reasons to buy
+
Easy to use interface with simple design
+
Download sessions for offline use
+
Totally free, with no in-app purchases required
+
Reasons to avoid
-
Some features glitch offline
Founded by a volunteer, non-profit organization that aims to bring meditation to everyone, Medito is the best totally-free meditation and mindfulness app on our list. In many ways, it's similar to the others as it offers courses or one-off sessions at various difficulties, so anyone from a total meditation beginner to a mindfulness expert could take part.
As each of the topics is organized by emotion, there's plenty of important topics on offer to help you both understand and deal with those emotions. Ones we liked included those on how to form a habit, learning to be in the present moment, and managing negative emotions as part of these.
For when you're ready to take the plunge on your own, the app offers its own meditation timer.
If you're looking to improve your sleep hygiene and learn how to sleep better at night, this is also one for you, we think. It has various 8-minute long meditation and mindfulness sessions, broken down right from when you get into bed to when you're just about to drift off (just don't forget to plug your phone in.)
A digital health journalist with over five years experience writing and editing for UK publications, Grace has covered the world of health and wellbeing extensively for Cosmopolitan, The i Paper and more.
She started her career writing about the complexities of sex and relationships, before combining personal hobbies with professional and writing about fitness. Everything from the best protein powder to sleep technology, the latest health trend to nutrition essentials, Grace has a huge spectrum of interests in the wellness sphere. Having reported on the coronavirus pandemic since the very first swab, she now also counts public health among them.