The 11 best time management apps to make the most out of your day in 2023
The best time management apps can help you to transform your time and get organized, these are our favorites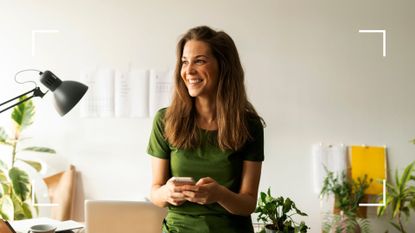 (Image credit: Getty Images)
The best time management apps can help you keep track of a busy schedule, improve your productivity, and stay on top of a multitude of tasks. From apps that let you share your diary with a partner to apps that focus on a productive method, these options will give you the gift of time and focus.
Time management apps come in a range of forms: built-in calendar apps on your mobile phone to apps which let you track your habits, schedule-sharing apps for you and your family, and even time management games apps. If you're struggling to stay on top of a busy schedule or find yourself juggling multiple tasks at the same time, a time management app could be the key to feeling less overwhelmed and allow you to confidently tackle your to-do list.
Like the best meditation apps, time management apps can help you switch off from the world and focus on a singular task. Lots of the apps below make use of the Pomodoro method, which is where one task is focused on for 25 minutes straight, before a five-minute break. The Pomodoro method is just one way you can keep on top of work and personal goals though. Read on for our top picks, as tried as tested by us.
How we tested the best time management apps
Why you can trust Woman & Home Our expert reviewers spend hours testing and comparing products and services so you can choose the best for you. Find out more about how we test.
Ease of use: Using a time management app that's so difficult to use it that takes up too much of your time would be pretty counterproductive. The apps I tested had to be uncomplicated, effectively laid out, and they couldn't take up too much of my time to get into to make it onto this list.
Aesthetics: To get into the habit of using a time management app every day - sometimes several times a day - it was important that I liked the look of the app. I immediately eliminated any apps that were unappealing to look at as I knew I just wouldn't reach for them.
Effectiveness: A time management app can help you focus on a specific task at hand, encourage the use of a certain time tool (such as the Pomodoro technique), or just allow you to see upcoming dates in your calendar. Whatever the goal of the app, it had to be effective for me when using it.
Cost: Lots of time management apps are free but some do come with a small cost. However, pretty much any paid-for time management app came with the option of a free trial, so you could check out the functions before committing to the full price.
1. Productivity
Best time management app overall
Specifications
Cost: Free for a standard account
Subscription available?: £52.99 / $64.97 a year for Pro account, or £55.99 / $68.66 per six months for a Premium account
iOS or Android?: Both
Reasons to buy
+
Calendar can sync to other in-phone calendars as well as Reminders app
+
Journal, To-Do and Morning/Evening Routine functions
+
Time-blocking functions to track tasks
For a time management app that has everything, look no further than Productivity - I found this app to be one of the best productivity apps and time management platforms I used. Not only is there a calendar function to add all your important dates (which can be synced to Apple Calendar, Apple Reminders, and/or Google Calendar), there are so many other helpful functions to enjoy. Under the 'activities' bar I added my general to-do list, creating sub-tasks for each task I undertook in my day, and I also used the timer function to keep an eye on how long it actually took me to complete each activity. I loved that I could go back and see which to-do's I had ticked off in the days before, as well as being able to use it as a habit tracker app, keeping on top of my daily habits like reading my book, drinking water, and exercising.
But Productivity isn't just about getting work done or looking at your week and month ahead. My favorite part of the app was that it featured so many of the functions you'd expect in journaling apps. You can add a morning and an evening routine, with the morning routine prompting a short to-do list as well as reflections of gratitude, and there's also a 'goals' tab in which you can input your personal goals, whether work-related or health-oriented. There's even a specific 'journal' tab, which I used to add quick notes where needed throughout the day, or anything I wanted to remember with the 'list' button (like a quick shopping list). There's nothing you can't do with this app and all of these helpful functions were available with the free version of the app, too, making this my top pick for the best time management apps.
2. My Homework
Best time management app for students
Specifications
Cost: Free version available
Subscription?: £4.99 / $6.12 a year for Premium version
iOS or Android?: Both
Reasons to buy
+
Has everything in one place, from classes to assignments
+
Different themes available with Premium version
+
Calendar is easily laid out
Reasons to avoid
-
Not that aesthetically pleasing
While I'm no longer a student, I found it fairly easy to get back into the academic deadline mindset and this is the app that I wished I'd known about back in school. Essentially, it's a digital version of an academic planner. The app features different sections for assignments and homework due, classes or lectures, and a calendar that displays both classes and homework due. When adding classes, there are options for the entries either being time-based (e.g. Mondays 9 - 10 am), period-based, or block-based and when added to the calendar, the different colors assigned to each class made it easy to look at a busy academic schedule.
Although deadlines are labeled as 'homework' on the app, this is also where university students could add assignments and essay deadlines. There's an option to choose how high the priority is for a certain assignment, as well as setting various reminders, a 'completed' button for when the work has been handed in, and, with a Premium account, the option to add a file attachment to the deadline, so you could even upload a digital copy of a piece of work to the app. While it's not the best-looking app I tested, I could imagine using this with ease as a student, and the easy-to-use functions of the app would soothe the mind of someone overwhelmed by multiple upcoming deadlines.
3. Rescue Time
Best time management app for a work schedule
Specifications
Cost: £5.30 - £9.79 / $6.50 - $12 a month
Subscription?: Two-week free trial available
iOS or Android?: Both
Reasons to buy
+
Implements time-blocking and Pomodoro techniques
+
Can be used alongside a work team
+
Simple and good-looking layout
Reasons to avoid
-
Notifications when in a 'focus session' are distracting if you need to use your phone for your work
If you're looking for an alternative to one of the best productivity planners, the Rescue Time app could be for you. This was one of the most effective apps I used for getting blocks of work done. Whether it's time-blocking (grouping certain tasks together and making sure you do them all in one block) or a focus-time technique (working solidly for a certain amount of time before breaking), the 'focus' function on this app will no doubt assist you with getting all your work done. When you first set up the app, it even asks you to input your work schedule, right down to what time you take your break each day, which seemed a little excessive planning-wise for me. Whether you work for yourself or a team, I did find that Rescue Time was the best app for focusing on work-related tasks and it helped me implement self-care practices such as making sure I was drinking enough water while working.
If you choose to start a focus session, you'll be asked to prep your session, including adding a warm-up to 'prep your environment' and/or 'prep your body'. Preparing your environment involves making sure your desk or other workspace is clear and tidy, while 'prepping your body' includes ensuring you're comfortable and have a glass or bottle of water by your side. You'll then be asked how long you want to focus and you can sync the app with your Spotify account to automatically play your favorite playlists. The only downside I found with the focus session - while it encouraged me to eliminate distractions and just get it done - was that I was plagued with insistent notifications if I did leave the app, which is frustrating if you need to use your phone for the work you're doing.
4. Tappsk
Best time management app to manage your personal life
Specifications
Cost: £19.99 / $24.51 per year (no free version)
Subscription?: Three-day free trial
iOS or Android?: Both
Reasons to buy
+
'Habit logbook' allows habit-tracking
+
Voice-recording for tasks makes it easy to use on-the-go
+
Articles available to read about productivity and self-care practices
Reasons to avoid
-
No free version available after the short trial period
Tappsk certainly encourages productivity at work and in other professional endeavors but I found this the best time management app to stay on top of personal goals, habits, and to-dos after finding myself using it to tick off the things I needed to get done when it came to life admin, rather than tasks at work. It's basically a to-do list, habit tracker, and calendar all rolled into one. As someone who obsessively makes a list for literally every aspect of their life, I found using this app super easy and fun. There's a specific 'shopping list' function, a calendar that displays each day's to-do list underneath and you can even record notes with your voice, which makes it the best app to use if you're constantly on the go and need to virtually jot something down with ease.
Seeing a to-do list alongside a month-to-view calendar layout was helpful for me when I needed to see which day required focusing on what task, but my favorite part of the app was the habit-tracking function. Across the top of the main page sits different icons for whichever habits you've chosen to track. The icons are customizable with colors and patterns and you can attach reminders to certain ones so you won't forget to complete them. I genuinely found myself reaching for a glass of water when I opened the app and saw that my 'drink water' icon hadn't been completed and the notification-enabled reminders to read my book at least twice a day actually certainly upped my page count. Though you will need to purchase a subscription to enjoy these features after the three-day trial, certain extras - such as blog posts like 'how rest affects productivity' - are an impressive addition and an alternative to the best podcasts for self-improvement.
5. TimeTree
Best time management app for family sharing
Specifications
Cost: Free version available
Subscription?: £34.99 / $42.86 per year for Premium
iOS or Android?: Both
Reasons to buy
+
Easily syncs across all different types of calendars
+
Memo function to message people sharing your calendar
+
Month-to-view or week-to-view calendar options
Reasons to avoid
-
Text on the calendar is a little small if there are lots of events to display
TimeTree is a time management app that I downloaded with my partner as contrasting work schedules and generally busy lives meant we were always asking each other for timings to make plans. The app syncs with your desired personal calendar, whether that's Apple or Google, as well as with the other people you've invited to the app. All events on the calendars then merge so you can view all your events alongside your partner, family member, or friend's events.
If you have a busy family, you can create different specific calendars for different purposes. So if you wanted to keep your work schedule separate from your childcare responsibilities, this would be easily managed. You can also add 'memos', which is especially helpful if, say, you and the person you live with don't always do the food shop together as you can add an item to the shared list memo and everyone sharing the app will be able to view it. Memos don't just have to be to-do lists, though. You can add a 'travel bucket list' to dream of places you want to go with your partner or family, or a 'wish list' if you want to hint at some unique Valentine's Day gift ideas, for example.
While TimeTree doesn't allow for habit-tracking and it won't really assist you in productivity hacks such as time-blocking, it's a great option for those who want to easily share their schedule with someone close to them. Think of a family calendar but digital.
6. Notion
Best free time management app
Specifications
Cost: Free
Subscription: From £6.53 / $8 for subscription versions
iOS or Android?: Both
Reasons to buy
+
Completely customizable, but with templates available
+
Syncs across desktop and mobile devices immediately
+
Mobile version can be used offline, for quick notes
Loved by students and professionals alike, Notion has been a favorite app of mine for a while. Unlike a standard calendar app or an app that tracks your habits like one of the best sleep apps, basically every aspect of Notion is fully customizable. Though you can set up Notion for teams and use it alongside colleagues, I've used Notion primarily for personal time management, inputting all my upcoming deadlines, events, schedules, and even things like money and food plans. What's great about Notion is that the functions on each new 'page' you create, such as to-do lists and tables, can be customized to look however you like with a range of colors and icons. If you're someone who feels that time management apps might restrict you too much, Notion is definitely one for you.
But if you do want a little inspiration for how to set out the app, there are also lots of templates available, including 'task list', 'journal', 'simple budget', and my personal favorite, 'reading list'. This would also be a great pick for students who like to be in control of their schedule, and the fact that you can use it on both a laptop and mobile device - the layout looks just as good on both - makes it perfect for use while commuting and traveling. There have been several occasions where I've been commuting without access to the internet and an urgent to-do has popped into my head. As Notion can be used offline, it's super easy to quickly jot this down without the need for a pen or paper.
7. Asana
Best time management app for iOS
Specifications
Cost: Free version available
Subscription?: £9.49 / $11.49 for a Premium account
iOS or Android?: Both
Reasons to buy
+
Syncs to apps such as Google Calendar and Slack
+
Do not disturb mode to limit distractions
+
To-do lists for next week or later that day visible
While Asana is often used by teams in companies to allow collaboration between colleagues, I found that using this time management app for personal use was just as effective. Tasks are laid out in the form of a list, a board that allows you to swipe across to see different tasks, and a calendar, but I preferred to use the 'board' function. The 'do' today' heading reminded me of my most important tasks, which could be ticked off when completed, 'do later' was where I moved tasks that needed to be de-prioritized, and 'do next' week' allowed me to say what my upcoming days looked like work-wise.
While the app isn't the most aesthetically pleasing one I tested, it allowed me to hone in on what I needed to get done without the distraction of extra functions like a shared calendar. Adding a task was easy and if you are using the app for a business, you can assign tasks to different people on your team. Tasks can have attachments like files and photos, which will sync across to the desktop version, too. You can also set tasks or events to repeat, so if you know each day will start with a certain to-do, there's no need to manually add it every day.
8. Google Calendar
Best time management app for Android
Specifications
Cost: Free
Subscription?: No
iOS or Android?: Android only
Reasons to buy
+
Automatic syncing with Google accounts
+
Completely free
+
Time-blocking functions aid productivity
If you're a Gmail user, chances are you'll already be familiar with Google Calendar. It's a completely-free app that automatically syncs with all the events from emails in your Gmail account, and even from other platforms such as the best fitness apps. Plus, if you have an Android phone such as a Google Pixel, the calendar will automatically be on your device, allowing you to curate a color-coded schedule that can be viewed offline as well.
Google Calendar can be synced easily across several different devices and it merges well with other calendars, so you can easily see your colleagues' schedules as well as your own. It's also easy to block out periods in your day for 'focus time', which can be recurring or one-time events. Making use of the technique of time-blocking means you can hunker down and use the time you have carved out for one specific task (or a few smaller, related tasks), without any other distractions.
9. Thiro
Best time management app for people who find it hard to concentrate
Specifications
Cost: Free version available
Subscription?: £1.99 / $2.41 one-time cost for a Pro account
iOS or Android?:
Reasons to buy
+
Very simple interface that limits distractions
+
Statistics function shows how much time spent on focusing
+
Pro account is incredibly cheap
Reasons to avoid
-
Basic app which doesn't have a calendar function
If you're someone who struggles to concentrate on specific tasks without getting distracted, several apps suit the very purpose. I tested a few of these specific apps - which, rather than combining several time management functions into one app, really honed in on one particular function - and I found Thiro to be the best. I found Thiro to be particularly helpful for concentration, which is why it could be a go-to for those with symptoms of ADHD as those with ADHD often struggle to focus on one task without getting distracted by the noise around them or by their thoughts.
There really isn't much within the Thiro app to distract someone using it as its main focus is encouraging you to track your time. When you open up the app, the 'focus' section will ask you to add a new task or a new group of tasks. This group can have a daily, monthly, or yearly time goal, meaning you can stay on top of how long certain tasks are taking you. Once you've added a task, you can press the 'play' button to begin your focus time, and all you'll see on the screen is the timer counting up, a button to 'pause' and 'finish', and a simple graphic of someone working.
I'm someone who's easily distracted, and while I love using some of the best journaling apps, diaries, and planners to structure my days and weeks, I sometimes find myself doing anything but the actual task I need to do. I found the layout of the Thiro app particularly calming and I noticed that I was keener on finishing my task if the timer was counting upwards, as it does here, rather than down to zero, which I often found to be unnecessarily stressful when testing some of the other apps that didn't make it onto our list. What's more, you can access the statistics for your focus periods with ease, so it's really clear how much time you've spent working on your task and how much time you've spent procrastinating (guilty).
10. Habitica
Best time management games app
Specifications
Cost: Free
Subscription?: From £4.99 / $6 a month for Premium
iOS or Android?: Both
Reasons to buy
+
Interesting interface and layout makes you want to return to the app
+
Interactive element
+
Allows you to track both to-do's and habits
Reasons to avoid
-
Can be confusing to get used to
If you're someone who needs a little nudge to get to-do items ticked off your list or meet deadlines, Habitica is designed for you. Its interactive, gaming-inspired style allows you (and your avatar) to collect virtual pets, earn gold, and more. Not only can you track your 'dailies', which are short, achievable goals you tick off your to-do list but you can also track habits, positive or negative. When you've ticked enough items off your list or you've successfully used the app a certain amount of times, you can reward yourself in a way that suits you, whether that's watching a TV show, seeing friends, or treating yourself with some retail therapy.
While I definitely enjoyed the games element of this app and the knowledge of getting a reward was a great motivation for being productive, I did find the app quite hard to get used to. The app is much more focused on the gaming aspect than on adding events to a schedule or implementing focus time. But if you're looking for a fun and interactive app with a pleasing layout, Habitica will give you that extra push to ensure your deadlines are met. I also like that it encourages rewards for hard work, something which none of the other apps I tested featured.
11. Toggl Track
Best time management app for a small business
Specifications
Cost: Free version available
Subscription?: From £7.43 / $9 per month for a Starter account
iOS or Android?: Both
Reasons to buy
+
Allows you to track billable time
+
Dedicated Pomodoro tab means you can hone in one task at a time
+
Multiple timers can be added to one task throughout the day
Reasons to avoid
-
The fact that it's catered to those whose work is billable might be off-putting to some
If you work for yourself and find it hard to keep on top of the different tasks you've completed Toggl Track is a great way to keep track of the actual time you've spent working. On the 'timer' page, you can add different tasks, or projects, choosing whether or not the project is billable - i.e. if you will be charging someone for time spent on this service - and a time frame in which to complete it. As you add your projects and tasks, you can also add tags that allow you to group certain clusters of work or tasks and easily see them all at once. This would be particularly useful if you work more than one job and find it difficult to implement a work-life balance while working from home, for example. When you start working on a project, you can start your timer and easily stop the clock if something else comes up. Or, if you want to split your time into sections while working on a task, a la the Pomodoro method, you can easily stack up different timers.
While the app would be helpful for someone working for themselves or running a small business, there's nothing to stop you from using it for personal use too. The calendar is easily accessed even when the timer is running (you can see the clock ticking on the page still) and there's a dedicated 'Pomodoro' tab with settings such as 'auto-start focus sessions' and 'auto-start breaks', as well as the option to prevent screen lock and pause notifications during the focus session. I found this Pomodoro function the most useful as you can press a button to expand the timer to full-screen where a swirling graphic and the ticking timer aren't too distracting but do allow you to block out other distractions while you work on the task at hand.
How to choose the best time management app for you
Time management apps vary across functions and who they suit best, so first, you should think about what you want to get out of the app. If you're looking for a dedicated space to track habits, jot down to-do lists, and see your upcoming schedule, a productivity-based app such as Tappsk or Productivity should be your first choice. If you're more interested in being able to share your calendar with a loved one or simply downloading a digital version of a standard calendar, TimeTree or Google Calendar are easy-to-use calendar apps that feature their unique functions.
Just like with the best workout apps, there's something for everyone when it comes to time management apps, and while several of the apps featured here implement similar productivity techniques - the Pomodoro method cropped up time and again - others are more focused on ticking tasks off a to-do list. Before downloading a time management app, consider what methods of time management you're keen to implement into your daily routine and schedule.
What are four time tools?
When looking to manage time better, you should be aware of some of the different methods and techniques which can be used to ensure you're making the most out of your time. Some of these include...
The Pomodoro Method: Undoubtedly the most popular time-saving technique, the Pomodoro method works by dedicating 25 minutes at a time to a task, then giving yourself a five-minute break. Sarah Markham (opens in new tab), Workplace Culture Expert and founder of Calm in a Box (opens in new tab), says that this method can "unlock a productivity burst by putting all of our energy into one task for a set time, with the knowledge that you can rest at the end. It's great for writing or getting started on more complex tasks that we often avoid".
80/20 Rule: Operations consultant Jane de Vos (opens in new tab) explains that this concept, also known as the Pareto Principle, centers around the idea that "80% of your results come from only 20% of your actions". To implement this time tool, de Vos recommends "writing down your to-do list, and then deciding which two things are the most important to you. This way you will prioritize the most important tasks, and then the others will get done when you have 'time to spare'".
Eat the Frog: Similarly to the 80/20 rule, 'eating the frog' applies to the principle that you should always complete your most difficult, least exciting task first, to avoid it staying on your to-do list all day.
Time-blocking: This is the idea that certain tasks should be grouped, with a specific block of time in the day carved out to complete them. As leadership coach Kate Hill (opens in new tab) advises, "blocking half an hour in your diary every day at the same time to do admin tasks or small jobs" is one way to implement this habit. Jo Bendle (opens in new tab), business coach and mentor, agrees, explaining that time-blocking can help with "managing your day, and being clear what you are focusing on to remove as many 'micro decisions' from your day".
Hannah is the UK Shopping Writer for woman&home. As a shopping writer, Hannah has written on everything from period pants to wine subscriptions, and is especially interested in sustainable alternatives to well-known products, as well as books and homeware accessories.
Before she joined the team at woman&home Hannah headed up the social media accounts for Wonderland in 2019, where she was also a Contributing Editor for the magazine's sister titles. During the COVID-19 pandemic, Hannah also explored evolving shopping trends at New York Magazine's The Strategist UK, researching everything from face masks to status candles and even pens.