The 6 best water bottles for your health and the environment in 2022
Our list of the best water bottles features reusable designs from Takeya, Casetify, Nalgene, and more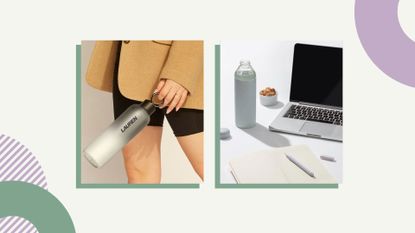 (Image credit: Future)
woman&home newsletter
Sign up to our free daily email for the latest royal and entertainment news, interesting opinion, expert advice on styling and beauty trends, and no-nonsense guides to the health and wellness questions you want answered.
Thank you for signing up to Woman & Home. You will receive a verification email shortly.
There was a problem. Please refresh the page and try again.
The best water bottles will keep you well-hydrated whilst doing your bit for the environment by helping you transition from single-use plastics. Here are six options we've tried and can heartily recommend.
Up to 300 million tons of plastic waste are produced around the world each year. Keeping ourselves hydrated is essential to our overall health, but as we become aware of the impact single-use plastic has on the environment—think of seas and waterways covered in huge tides of plastic bottles—we're also realizing that there's a way for us to up our water intake without further contributing to an ongoing ecological crisis.
Investing in a reusable water bottle made from glass, stainless steel, or plastic is a sustainable way to reduce your dependence on single-use plastics and ensure you drink enough water throughout the day. Our guide to the best water bottles we've tested will help you find something that suits your preferences and budget. And if you want to switch it up, these healthy alternatives to water are worth exploring.
The 6 best water bottles to buy in 2022
Why you can trust Woman & Home Our expert reviewers spend hours testing and comparing products and services so you can choose the best for you. Find out more about how we test.
If you only have a couple of seconds to glean our top picks, have a peek at our list of the top 5 below with quick links to buy...
How we tested and chose the best water bottles
We used each reusable water bottle for several days, carrying them with us to work, while at the gym, and even during a few car rides. In evaluating our choices we took the following five criteria into consideration:
Build Quality: Is it made with durable, high-calibre materials? Does liquid leak from the lid or sides when the bottle topples over? Can it withstand damage from drops?
Mouthfeel: How pleasant is the water bottle to drink from? Is the size of the spout an ideal size? Is there a built-in straw?
Insulation: Does the reusable bottle keep water cold for the length of time it promises? And does the bottle 'sweat' after a while?
Portability: Is the water bottle easy to carry — either in our hands, a bag, or a car cup holder? Does it have a carabiner for attaching to a bag or belt loop?
Care: Can the water bottle go in the dishwasher, or is it hand-wash only? And is it simple to hand-wash?
The best reusable water bottles for all purposes
1. Takeya Sport Water Bottle With Spout
Best water bottle overall—especially on-the-go
Specifications
RRP: From $40 (US only)
Material: Stainless steel
Capacity: 22oz, 32oz, 40oz, 64oz
Care : Dishwasher-safe
Warranty: Lifetime
Special features: Spout lid, ergonomic carry loop, powder coating
Reasons to buy
+
Will keep drinks cold all day
+
Spout is very easy to drink from
+
Cap stays attached so it doesn't get lost
Reasons to avoid
-
Rather bulky at larger volumes
-
Minimal wear on the carry loop after some use
Among the reusable water bottles in our testing group, the Takeya Sport is the one we found ourselves grabbing the most. The lid features a narrow spout that's easy to drink from, and the accompanying cap stays attached when you unscrew it so there's no risk of misplacing it. Though it's a bit clunky (we had a 32oz bottle), the wide ergonomic handle makes it less cumbersome to tote around.
Takeya claims the triple-wall insulation of its stainless steel water bottle keeps liquids cold for up to 26 hours. It certainly lasted us through long, busy days. We would fill it with filtered, refrigerated water in the early morning, and even on the hottest days when we left the bottle in the car, our water was still nice and chilled come evening.
The dishwasher-safe Takeya Sport water bottle comes in four sizes and five colors. It's also quite durable as it survived a few drops onto the pavement with nary a scratch nor leak. (It's backed by a lifetime warranty, as well, should something go awry.) Though it's not the sleekest option on our list, there's a lot the Takeya does right that it's become our go-to water bottle. Specifically created for sports, this one would make a great addition to your best gym bag.
2. Casetify Stainless Steel Water Bottle
Best water bottle for making a statement
Specifications
RRP: From $45 / From £31
Material: Stainless steel
Capacity: 18.6oz or 26oz
Care: Handwash only
Warranty: 6 to 12 months
Special features: Lots of designs, double-walled insulation, lid with ring loop
Reasons to buy
+
Hundreds of designs — or make your own
+
Spout has a good mouthfeel to it
+
Not as heavy/bulky as the Takeya bottle
Reasons to avoid
-
Casetify Ring becomes very loose after a while
-
Prone to scuffs and not dishwasher-safe
Casetify is known for its custom phone cases, but the brand has expanded its product line to include stainless steel water bottles. And just like its phone cases, you will not be left wanting for choice when it comes to designs, whether you create one yourself or opt for a pattern from well-known illustrators and franchises.
Our 18.6oz/550ml Casetify Stainless Steel Water Bottle could easily fit in our bag without the worry of leakage, but why would we want to hide such a cute design? Fortunately, the Casetify Ring atop the lid allows us to show it off whilst going from place to place.
And trust us when we say it's more than good looks. Crafted from marine-grade stainless steel with double-walled insulation, the Casetify bottle kept our water cool all day without any unpleasant 'sweat' from condensation. We also found the size of the spout to be ideal for drinking without the need for a straw.
You'll want to take good care of this water bottle as it's not dishwasher safe and prone to slight scuffs, like the ones that developed at the bottom of ours. A 6-month warranty applies, although if you're a Casetify Gold Tier club member you can double that coverage to a year. We wouldn't recommend this water bottle for rough-and-tumble activities, but if you're inclined to view your accessories as an extension of your personality, you'll find plenty of value in the Casetify Stainless Steel Water Bottle. If you're looking for a gift for an eco-conscious loved one, this bottle makes for a great sustainable gift.
3. Nalgene Wide Mouth Tritan Water Bottle
Best water bottle for infusing drinks
Specifications
RRP: From $11 / From £11
Material: BPA/BPS-free plastic
Capacity: 16oz, 32oz, 48oz
Care: Dishwasher-safe
Warranty: Lifetime
Special features: Measurement markers, leakproof lid, lifetime guarantee
Reasons to buy
+
Side measurement markers help track water intake
+
Great for adding large chunks of fruit and ice
+
Affordable and comes with a lifetime guarantee
Reasons to avoid
-
Doesn't insulate as well as stainless steel
-
Not the easiest spout to drink from
The Nalgene Wide Mouth Tritan Water Bottle has allowed us to experiment with fruit infusions, from basic lemon and lime zest to a creative combo of strawberry-cantaloupe-blueberry-basil. This is of course thanks to a 2.5in opening that, admittedly, we found too wide for us to drink from comfortably. On the other hand, we've been able to pack our 32oz Nalgene bottle with chunks of fruit, herbs, and ice to create some refreshing springtime drinks (great if you're attempting a no sugar diet).
Nalgene recently reconstructed its popular Tritan water bottle so it's now made from a material that's derived from 50% waste plastic, which translates to a lower carbon footprint that'll benefit the environment. It's lightweight yet durable and our bottle survived quite a few falls onto concrete. However, it won't completely endure those drops unscathed as our Nalgene bottle now sports some scuffs as a result of our mishandling—but it hasn't cracked or affected drinkability.
Bear in mind that plastic isn't as well-insulated as stainless steel. Our Nalgene water bottle didn't keep liquids cold for very long, but this might not be an issue if you prefer drinks at room temperature. We recommend it as a highly-affordable, eco-friendly option that'll invite you to become more adventurous with (and conscious of) your water intake.
4. W&P Porter Water Bottle
Best water bottle for home or office
Specifications
RRP: $30 (US only)
Material: Borosilicate glass
Capacity: 20oz
Care: Dishwasher-safe
Warranty: Unknown
Special features: Easy-grip silicone sleeve
Reasons to buy
+
Glass has a pleasing mouthfeel
+
Silicone gripper is convenient
+
Has a chic look to it
Reasons to avoid
-
No carry loop or carabiner
-
Only comes in one size
The stylish W&P Porter Water Bottle is made from food-grade borosilicate glass. It may not insulate as well as the stainless steel options on this list, but we absolutely enjoyed drinking from it. The decorative silicone wrap makes it easy to grip, too.
The lack of a carry loop or carabiner means we're inclined to keep this water bottle in a single location—either at home or in the office. However, it fits quite well in a carry bag or car cupholder if we need to take it with us.
Another reason we're not keen on bringing the W&P Porter Water Bottle on the go is because of its glass construction. Whilst this bottle has a sturdy feel to it, glass is more prone to shattering than plastic or stainless steel. The trade-off is a natural material with a nice mouthfeel that won't hold flavor from other drinks.
Note that there's no clear warranty information available if that's a major factor in your buying decision. But for your money, you'll be getting a well-made water bottle that feels good to drink from—and also looks chic.
5. Greens Steel Stainless Steel Water Bottle
Best value stainless steel water bottle
Specifications
RRP: From $11 / From £11
Material: Stainless steel
Capacity: 12oz, 17oz, 25oz
Warranty: Lifetime
Special features: Double-wall vacuum insulation, rubber ring & carabiner
Reasons to buy
+
Low price for a stainless steel bottle
+
Comes with a lifetime warranty
+
Can withstand drops against hard surfaces
Reasons to avoid
-
Rubber loop attachment is fiddly to put on
-
Max capacity is 25oz
The Greens Steel Water Bottle provides tremendous value for money. At less than $20/£20, you'll avail of a double-walled insulated stainless steel bottle that's backed by a lifetime guarantee.
We brought our 12oz bottle along for a few car rides and it fit nicely in our console cupholder. The rubber ring with carabiner is a separate attachment, and though it was a bit fiddly to put on, it otherwise stayed put once we were successful. Cleaning it is a cinch too: just pop it in the dishwasher.
The Greens Steel bottle is quite light—certainly less heavy than the Takeya and Casetify options on our list—meaning it's a good companion if you're heading on a long-haul flight and want to ensure you stay hydrated. On testing, our drinks stayed cold from morning to night, with no leakage to report on the occasions we accidentally dropped the bottle. It's also super durable, with hardly any signs of damage after a hard fall against concrete.
Those of you who like to carry at least a full liter of water with them may be disappointed that Greens Steel only offers three capacities, with the largest being 25oz. But we trust you won't mind the extra trip to your fridge for refills, given how reliable this highly-affordable stainless water steel bottle is.
6. Chilly's Series 2 Bottle
Woman&Home Health Editor's pick
Specifications
RRP: From £25 / $28
Material: BPA-free Stainless steel
Capacity: 350ml, 500ml, 1000ml
Warranty: Lifetime
Special features: Double-wall vacuum insulation, drinking collar contains a Biocote additive that keeps it clean
Reasons to buy
+
Doesn't leak no matter how you transport it
+
Variety of patterns and colors to choose from make it a great gifting option
+
Comes in a variety of sizes to suit your needs
For versatility, performance and style, the Chilly's steel water bottle wins Health Editor Faye Smith's best buy rating. Able to keep cold drinks cold for 24 hours, and hot drinks hot for 12, it might seem on the pricey side but this is a product that really delivers. Plus it comes in an array of different styles, colors and patterns, so there's something for everyone.
Not only does the Chilli's Series 2 bottle keep beverages cold for an amazing 24 hours, when we tested the bottle we can also confirm that it really does keep drinks hot for 12 hours too, thanks to the double-walled vacuum insulation.
Perfect for a summer family picnic or a hot coffee to keep you warm on the sidelines while watching junior Sunday morning footie. We found warming the inside with boiling water before adding hot drinks kept them hotter for longer and likewise, placing ice cubes in with cold drinks helped maintain their cool throughout the day too. We tested the standard 500ml bottle but they also do a larger 1000ml version. The bottles aren't dishwasher proof but should be washed with warm soapy water then rinsed.
What to consider before buying a water bottle
There are a number of factors for you to consider when choosing the right water bottle for you:
Size - this is a good place to start when deciding which reusable bottle will suit your needs. Bottles range from the standard 500ml size to 1ltr water bottles and even 2ltr. Of course, not everyone will want a reusable 2ltr water bottle, but there might be occasions, family picnics or days out for instance when bigger is definitely better.
Weight - the bigger and heavier the bottle is to start with the more it will weigh once it contains liquid. Typically, the 500ml steel bottles we tried weighed about 300g when empty and 800g when full. Reusable plastic is marginally better at 130g and 630g respectively.
What will you be using the bottle for? - If you're out all day, then an insulated, cool water bottle could be a good investment, while ones that have special internal chambers to hold strawberries, cucumber or lemon for instance, can pep up your drinking experience. For a Saturday park run, a bottle with a handle that's easy to grip, and a lid that flips will ensure taking a drink doesn't slow you down.
How will you be transporting the bottle most of the time? – If you're carrying it to and from work or it's going to be left in your bag for a lot of the day, then something more compact and definitely leak-proof is better, while runners will probably prefer something that's shaped to sit comfortably in the palm, or one that has a carrying loop or handle.
What type of water bottle keeps drinks cold the longest?
Among the entries on our list, the stainless steel Takeya Sport Water Bottle With Spout keeps drinks cold the longest at up to 26 hours. Generally speaking, if you want your water or juice to stay cool all day, then your best bet is a stainless steel bottle with vacuum-sealed insulation.
Stainless steel is anti-corrosive, which makes it more capable of being vacuum-sealed than plastic and glass. In other words, it won't become porous or damaged during the vacuum sealing process—which means heat won't be able to pass through the bottle and eventually warm your drink.
Double-walled insulation is the standard among vacuum-sealed stainless steel water bottles, which helps keep drinks cold for up to 24 hours. However, the Takeya Sport Water Bottle With Spout has triple-walled insulation that includes a layer of copper lining, allowing it to keep drinks cooler for slightly longer than average. Incidentally, that also makes it a strong gift for runners, should you be looking for inspiration.
What is the safest container to drink water from?
Reusable water bottles are great for the environment, but it pays to be discerning about the material of your container when it comes to your health and lifestyle. We consulted with Trevor Craig, Director of Food and Nutrition at Microbac Laboratories, for his expert insight on the safety of reusable bottles.
Regarding glass, Craig says, "It's natural, doesn't hold flavor, relatively easy to clean... but of course it is breakable and heavier, making it hard to travel with." He also warns that glass isn't ideal for insulation: "Your [cold] beverage is likely to get warm quickly."
As for plastic, Craig says it's not "entirely unsafe" and even has several beneficial properties. "It is [cheap], very light, and can be resistant to major damage," he warns. However, you need to beware of the type of plastic a manufacturer uses.
Look for plastic bottles that are BPA- and BPS-free (like the Nalgene option on our list), as those lack chemicals that can negatively affect human health. "The thing about plastics is there is still a lot of research to be done on some chemicals, which can be ongoing," says Craig.
One important thing to remember when it comes to plastic, according to Craig, is the difference between single-use and reusable plastics. "Using a single-use plastic like a water bottle for multiple uses can be unsafe as those products are not designed for that."
Are metal water bottles safer than plastic?
"Typically when talking about using reusable water bottles, stainless steel or aluminum are usually considered safest," says Craig, "Metal is also typically very light, damage-resistant, easy to clean, and insulated — probably the best of all options."
Metal water bottles are generally less likely to leach BPA when exposed to the sun but some also feature a BPA coating, so check before you buy and make sure that they are made from 18/8 food-safe steel.
No matter which type of container you opt for, do your due diligence when it comes to care and use. "Check when you're purchasing a reusable bottle as they will provide guidance on cleaning, recycling, and use. Not all bottles can be used for everything," says Craig.
You're set on the best ways to bring your H20 on the go, but how about your java? Our list of the best travel mugs features an assortment of reusable coffee cups made from glass, ceramic, bamboo, and stainless steel.
Sign up to our free daily email for the latest royal and entertainment news, interesting opinion, expert advice on styling and beauty trends, and no-nonsense guides to the health and wellness questions you want answered.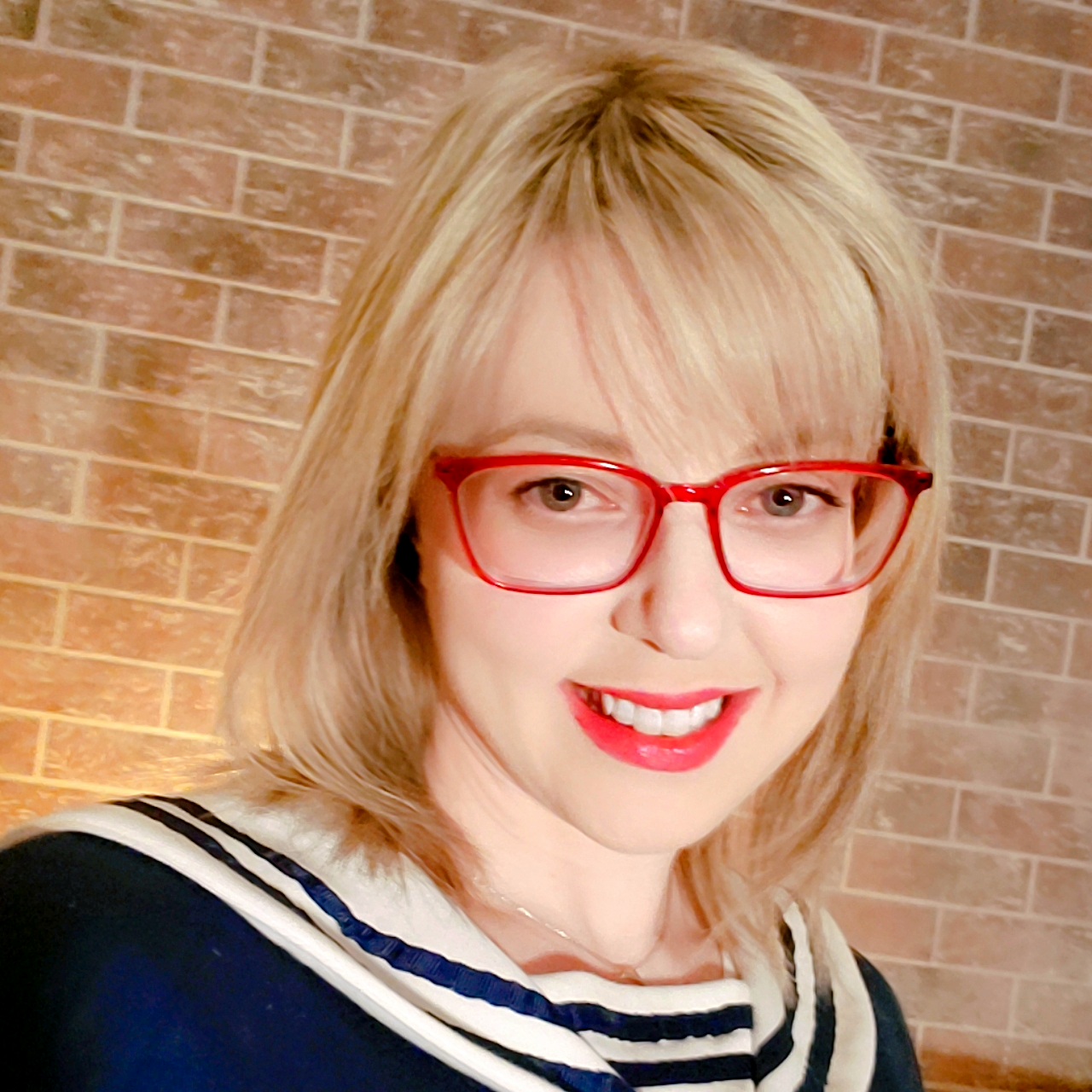 Freelance writer and editor
Alison Barretta is a freelance writer and editor from Philadelphia, USA who specializes in home and lifestyle, skincare, and tech. For the last 15 years, she has been sharing buying advice and product reviews with curious, cost-conscious shoppers from around the world. Alison's work has been featured in Forbes, Business Insider, Tom's Guide, TechRadar, and Creative Bloq.
When she's not reviewing mattresses or waxing poetic about her favorite face cleansers, Alison can be found teaching/training in martial arts, streaming underrated TV series, trying new recipes, and singing karaoke until her throat is hoarse.