11 essential tips for long flights: How to survive a long haul flight in economy class
The long haul flight tips that will make being stuck in an aluminium tube for extended hours more bearable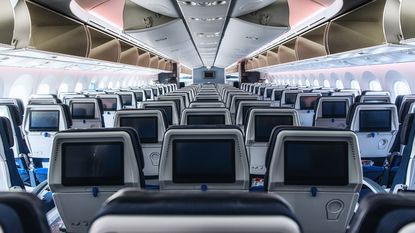 (Image credit: Getty Images)
woman&home newsletter
Sign up to our free daily email for the latest royal and entertainment news, interesting opinion, expert advice on styling and beauty trends, and no-nonsense guides to the health and wellness questions you want answered.
Thank you for signing up to Woman & Home. You will receive a verification email shortly.
There was a problem. Please refresh the page and try again.
Whether you need help sleeping on trans-Atlantic flights or suggestions to soothe your nerves, these tips for how to survive a long flight will make the experience more enjoyable.
Flying in economy can save savvy travelers hundreds of dollars and help secure the best holiday deals, but it's not exactly a glamorous experience. While bearable on short domestic flights, being restricted to a cramped seat with minimal legroom and recline starts to take a toll on your body, leaving you with an achy back, sore legs, and ample restlessness.
But, with enough preparation, a trans-Atlantic journey can be manageable, and you won't have to arrive at your destination feeling frustrated and like your energy's been zapped out of you.
Tips for long flights in economy class
1. Prep Your Skin
"The challenge with air travel is that your skin is simultaneously prone to dehydration and puffiness from retained water," explains Archana Johnsen, founder and formulator of skincare brand Forshelli.
Long hours on a flight can cause your eyes to become puffy, and your skin to become dry, flaky, and dull.
To combat this, Johnsen suggests packing miniatures of your best skincare products in your carry-on luggage and applying hydrating serums and creams to your skin before you board: "Follow this up with a good quality face oil that will create a thin barrier to prevent water loss, but isn't heavy enough to cause breakouts when you arrive."
To alleviate those puffy eyes, pack a small metal undereye roller that you can chill with some ice from your drink, and gently massage the undereye area about an hour before landing.
2. Drink Water Consistently
With drier air and decreased oxygen levels on board, Bob Bacheler, a critical care nurse, emphasizes the need to stay hydrated throughout a long haul flight: "The human body loses about 8 oz of moisture per hour on an aircraft at altitude, mostly from breathing. That translates to ½ lb of weight loss per hour."
Dehydration can lead to headaches and irritation, and can also compound the effects of alcohol at altitude. Bacheler suggests consuming an equal amount of bottled water if you're going to enjoy a glass of wine on board.
3. Perform Your Bedtime Routine
For those who find it difficult to fall asleep on flights, replicating your at-home bedtime routine as much as possible can help you fall asleep faster. So if that's having chamomile tea before bed, ask for some on your flight. Bring a sleep kit on board with you, with a supportive travel pillow for your neck, silky eye mask, and the best earplugs you own to block out noise and light. Throw in a travel blanket if you have the space, and a pair of fluffy socks to keep your toes cozy.
4. Keep DVT at Bay
Consistently moving around on long flights can help prevent blood clots from forming in a deep vein in the lower extremities, a condition known as deep vein thrombosis (DVT).
Flights that are longer than four hours generally pose an increased risk for DVT. To mitigate the effects of sitting in a confined space for a long period of time, Sara Faravelli, a certified personal trainer and yoga instructor, suggests doing some in-seat stretches to keep the blood flowing, in addition to walking around the cabin when it's safe to do so.
"Sit up straight and extend your arms forward, parallel to the ground. Hold for five seconds, then release," explains Faravelli. "Or extend your left arm overhead and bend your right knee, bringing it toward your chest. Hold for five seconds, then release. Repeat on the other side."
Another simple exercise calls for clenching your fists and rotating them in circles 10 times each way.
5. Forget About Dressing to Impress
Frequent long haul fliers know to dress in comfortable layers so you can add and remove according to fluctuating cabin temperatures. Dressing in loose-fitting and flowy silhouettes will make being in a restrictive economy seat feel more bearable. Being in soft fabrics will also allow you to fall asleep more comfortably. Pack an extra set of clothes to change into once you deplane. Not only will this help you feel fresher, but is also necessary if you're landing in a much warmer or colder climate.
6. Bring Your Own Snacks
Functional Nutrition Practitioner Lisa Jacobsen recommends skipping the onboard meals and snacks. Studies show that the dryness and low pressure in the cabin reduce the sensitivity of our taste buds for sweet and salty foods by as much as 30%, so food and drinks taste different when we're in the air.
To combat this, airlines add significant amounts of salt and sugar to their mass-produced foods. "The result: we feel more bloated, tired, and dehydrated after eating airplane food than we did when we boarded the flight," explains Jacobsen.
Instead, drink lots of water, and snack on foods high in healthy fats, like olives and nuts to keep you satiated and feed your skin and brain during the flight.
7. Pack Your Favorite Things
For anxious fliers, Alyssa Mairanz, a licensed mental health counselor, suggests treating yourself to a few magazines, a new sheet mask to wear during the flight, or a new game on your phone to shift your focus from the nerves of flying. "Anything that brings you joy and feels like 'play' might help take your mind off the moment," explains Mairanz.
8. Get Noise Cancelling Headphones
From quality earbuds to intuitive over-the-ear headphones, frequent long-distance travelers should consider investing in a pair of noise-cancelling headphones to get through a long flight.
Indulge in your favorite podcasts, the best audiobooks or the latest in-flight entertainment without being disrupted by the hair-raising shrieks of a toddler or especially chatty neighbors.
9. Don't Get Stuck in the Middle
Seat choice matters on a long flight in order to make the experience as comfortable as possible. While a window seat affords more privacy and the ability to prop your head against the wall while you try to sleep without having to worry about letting your seatmates out, the aisle is preferable for those who plan to get up from their seat consistently.
Whichever your preference, selecting your seat before your flight ensures you won't be stuck in the middle.
For fliers who are nervous about turbulence, select a seat towards the front of the plane or at the wings, which experiences less turbulence than the rear.
10. Get an early morning flight
It's easy to want a lie in on your days off work, but getting up early for a holiday is worth it. Flight attendant Stella Connolly, who owns the blog Fly With Stella, has revealed that early morning flights are the best option for travellers who don't want their journey to end up being longer than neccessary. "As the day goes by, if one flight is late it's a snowball effect and there's a higher chance flights will be delayed" she explained.
Early flights are also a great option if you're worried about the cleanliness of the plan. This is because the most efficient clean happens first thing in the morning due to the fact there's no passengers on board.
11. Sit at the back for the best service
If you sit at the back during your flight, you're closer to the flight attendants section making it easier to talk to them if you need anything. It's also been revealed that attendants avoid responding to call bells from the front, as it can deviate from their service schedule.
Flight attendant Annie Kingston said, "We like to avoid responding to call bells from the front of the plane because answering one means potentially flaunting whatever item the passenger has requested to everyone else along the way.
"This can cause a problem since planes often don't have enough extra vodka, pillows, earplugs, and toothbrushes, or the time on shorter flights to deviate from the service schedule. For passengers sitting near the back of the plane, however, it's much easier to slip in that second mini bottle of wine."
What to pack in your carry-on to make a long-haul flight more comfortable
Everyone has their own comfort needs when it comes to flying, but packing some clever essentials will improve your experience and help make a long journey more comfortable without needing to beg for a free upgrade on your flight.
Here are few recommendations for making your long haul flight more comfortable:
Cosy flight socks
Noise-cancelling ear plugs or headphones
iPad/laptop/iPhone for watching some movies if the inflight entertainment isn't to your taste
Ear phones that will plug into the in-flight entertainment (you will need a phone jack/audio jack)
Travel pillow to prevent cricks and cramps
Silky eye mask
Jumper
Travel toothbrush and paste
Facial mist
Aromatherapy roll-on
Hand cream
Snacks and plenty of water
Sign up to our free daily email for the latest royal and entertainment news, interesting opinion, expert advice on styling and beauty trends, and no-nonsense guides to the health and wellness questions you want answered.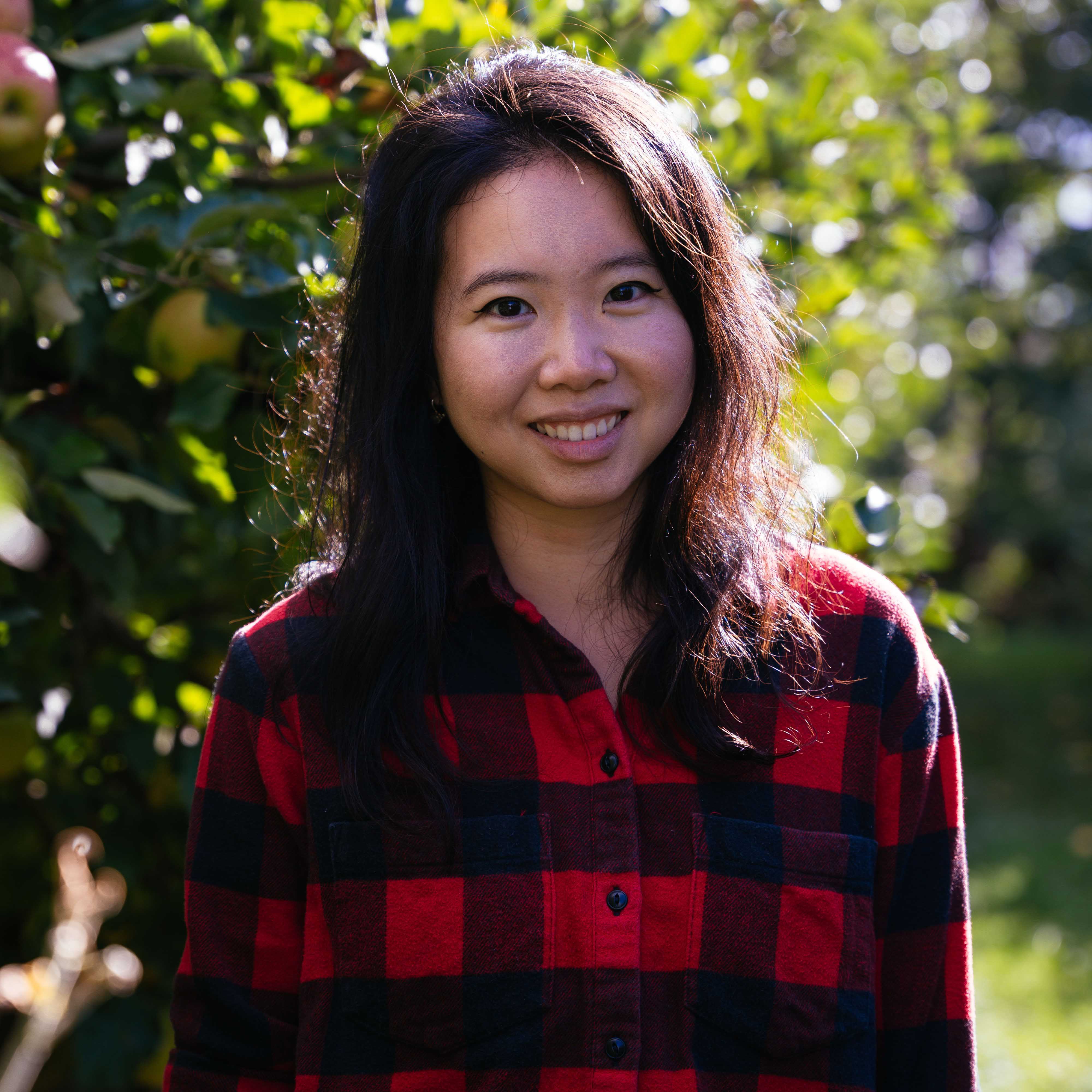 Vivian is a Vancouver-based freelance writer who has worked for Culture Trip and Fodor's Travel as well as Woman&Home. She covers a wide range of topics, ranging from travel and outdoor adventure, to food and mental health and wellness. She's a curious wanderer with a thirst for adventure, and when she's not writing, can likely be found lazing by a lake, hiking the forested trails of beautiful British Columbia, or on a mission for the next best donut.