10 holiday booking hacks and tips to get the best holiday deals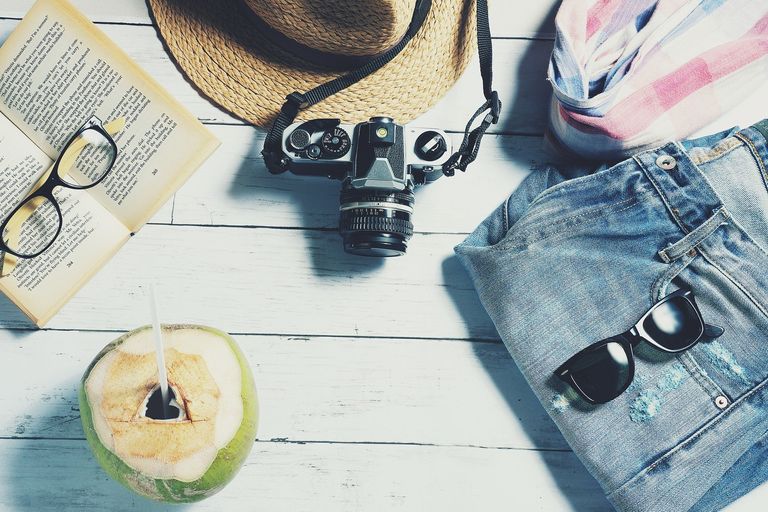 There are so many holiday deals out there these days, it can be hard to know where and how to get the best price. We've got tips to help you secure amazing travel deals in 2020.
Whether you want a long-haul adventure or a short city break, with these booking tips and hacks you'll be sure to find the bargain trip you're after.
1. Haggle with your travel agent
It's a little-known fact that travel agents will still barter with you. The first price you're offered is usually whatever their system generates automatically, so the markup is huge. Try haggling them down and you could save a good chunk of cash.
2. Use comparison sites
Don't just rely on one website for checking your holiday deals – use a comparison site like TravelSupermarket or GoCompare to ensure you get the best price. Once you've found your ideal hotel or flight, you'll be directed to the booking site where you can purchase the deal.
Also look out for great deals from online travel agents like lastminute.com, Holiday Pirates and Expedia. We've found three-day city breaks for under £100 per person, or Mediterranean beach breaksfor less than £200 per person!
3. Make an account
Lots of online travel agents will offer loyalty discounts or sign-up offers for customers who create an account. For example, Booking.com have their 'Genius' program, whereby you get access to special discounted prices for hotels when you've made three or more bookings.
Large hotel chains offer healthy discounts for members of their loyalty clubs, so sign up to the Marriott and Hilton reward programs for cheaper rooms and extra perks like free WiFi.
We continually check thousands of prices to show you the best deals. If you buy a product through our site we will earn a small commission from the retailer – a sort of automated referral fee – but our reviewers are always kept separate from this process. You can read more about how we make money in our Ethics Policy.
Amazing holiday deals we found for 2020
Seriously cheap European city breaks for 2020
Expedia is a brilliant online travel agent offering bargain breaks to European cities and beyond. We've found Paris from £88 per person, Lisbon from £105 and Vienna from £64 – all including hotel and flights.
expedia.co.uk
|
Flights + hotel
|
from £64
from £64
|
Flights + hotel
|
expedia.co.uk
Last-minute winter sun holidays for 2020
Want to get away and escape the dreary January weather? Perhaps you'll want some sun come February? lastminute.com has got exceptional winter sun holidays in destinations like Egypt, the Canary Islands and Dubai.
lastminute.com
|
All-inclusive
|
from £279
from £279
|
All-inclusive
|
lastminute.com
Brilliant family holidays for 2020 by TUI
Take the kids away somewhere spectacular this summer with TUI's brilliant family holiday offering. Hotels, self-catering apartments and all-inclusive resorts make these trips great for everyone!
TUI.co.uk
|
Flights, transfers and accommodation
|
from £300pp
from £300pp
|
Flights, transfers and accommodation
|
TUI.co.uk
Powered by Woman and Home
About our deals
4. Clear your cookies when booking online
If you've been searching around the web for flights and hotels for a while, it might pay to clear your browser cookies before booking. Cookies - the internet kind, not the baked good - are little bits of data stored in your browser that tell the websites you visit where you've been on the web.
Clearing them can ensure websites you might want to book on don't hike up prices simply because they can see you've been there before and are clearly ready to book. Follow these steps to clear your cookies in Chrome, or simply Google 'how to clear cookies' to find out for your specific browser.
5. Book a cruise on a Thursday
Cruise prices fluctuate throughout the year, and even from day-to-day, depending on the number of recent bookings and the availability left. They tend to drop mid-week, according to Cruise Critic, so booking on a Thursday is likely to get you the best deal.
Read more:when to book to get the best Christmas holiday deal
6. Wait for the sales for up to 50% off
Travel doesn't have the same, regular sales calendar you get in the high street fashion shops, but plenty of travel companies offer discounts across their products whenever they have surplus.
Both Hilton and British Airways have annual sales, so sign up to their newsletters to be notified when they go live. If you're really serious about tracking travel sales, try setting up a dedicated email address to receive all the offers from your favourite travel brands in one place. That way, you'll never miss a bargain.
7. Sign up to flight deals email blasts to save hundreds
Two essential newsletters for cheap-flight-aficionados are Jack's Flight Club and Scott's Cheap Flights. Both Scott and Jack scour the web daily for accidental fares (where an airline's computer has mistakenly underpriced a flight route) and exceptional deals.
They send out email alerts whenever one is found, and with Jack's Flight Club you'll get the added bonus of a monthly weekend trips email, which highlights great deals to be had over certain weekends.
Both have premium versions which include extra alerts for those who are serious about getting a holiday bargain.
8. Book secret hotels
This one requires a bit of trust: if you're not too fussed about inspecting your hotel online before you go, book a 'secret hotel'. Travel booking sites like lastminute.com and Super Break offer access to 'secret' properties, which are usually top-rate, four or five-star hotels available for three-star prices.
The only catch is that you won't know where you're staying until you book - though you will be given an indication of star-rating and location.
Read more: Why now is the best time to visit Japan
9. Book flights 56 days in advance
Flight prices fluctuate far less than hotel and cruise prices, but there is still an optimum time to book: 56 days before departure, says Momondo. They also suggest that Tuesday evenings are the best times to fly for a bargain.
Anecdotal evidence from travellers suggests that booking flights in the early hours of the morning (think three or four o'clock) will drive down prices too, but if you know where you're going, check Skyscanner's best time to book tool for your chosen holiday destination to ensure you get the best deal.
10. Book the right accommodation
It might seem simple, but many people forget about the different kinds of accommodation on offer these days. If you're travelling as a couple, that gorgeous beachside, boutique hotel might be the best option, but if you're a family of four or more, try getting a shared apartment or house.
You don't have to skimp on the luxury, either, as websites like onefinestay have some spectacular properties all over the world for large families. Airbnb is a great budget option too.