The incredible destinations where 5-star rooms cost less than £60 a night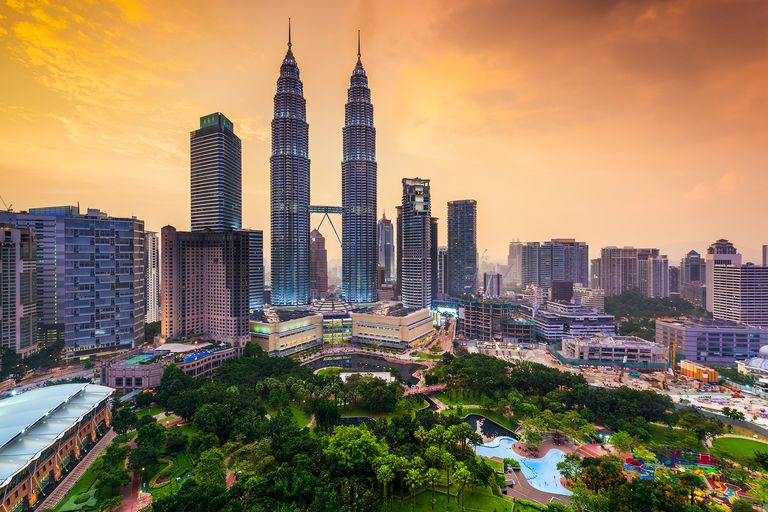 (Image credit: Alamy Stock Photo)
Get the best luxury for less on your next trip by heading to one of these brilliant destinations where five-stars won't break the bank.
The phrase 'you get what you pay for' doesn't always apply, and in these destinations affordable luxury abounds. Holiday booking site Globehunters analysed the cost of a five-star room in 170 places around the world to establish which destinations are cheapest for an indulgent but affordable break.
In their research, they also established the most expensive, with the USA coming out on top with eight cities in the 20 least affordable destinations. But save your cash for the spa treatments and slap-up dinners, as these destinations are some of the cheapest places for luxury holidays.
Antalya, Turkey
Turkey's tourism industry is slowly bouncing back after years of terror threats and political tension. Antalya is the gateway to the country's Turquoise Coast, a stunning south-facing stretch of coastline with incredibly blue-green waters. Resorts abound in this city, and prices are lower than ever, so book yourself a break here and you'll enjoy some fabulous five-star luxury for less.
Where to stay: The Marmara, for a stunning location right on the ocean.
Read more: Incredible hotels worth planning a trip around
Mexico City, Mexico
If tacos and tequila are your thing, you'll love Mexico City. This colourful, frenetic but beguiling place has plenty of affordable luxury, from top hotels to incredible restaurants. There's exceptional art - head to the Museum of Fine Arts - and great shopping at the technicoloured Ciudadela Market, where folk art and crafts can be purchased to take home.
Where to stay: Barcelo Mexico Reforma, for an exceptional location near the historic centre.
Sharm El Sheikh, Egypt
This resort on the coast of Egypt has long been known as an excellent affordable luxury destination, and today it's cheaper than ever. From here you can strike out into the desert, laze on a shimmering beach by the Red Sea, or even get our diving qualification – there are some exceptional dive sites here. And at the end of a busy day, you can bed down in a stunning luxury resort for far less than you'd expect to pay in many places.
Where to stay: The Movenpick Resort, for Arabian luxury and a prime seaside spot.
Siem Reap, Cambodia
Once just a jumping-off point for epic temple complex, Angkor Wat, Siem Reap is a destination in itself these days - and a slew of affordable luxury resorts is certainly helping. Head to the Angkor National Museum to get your head around the ancient civiisations that built this area, then spend the evening bar hopping for cheap cocktails on Pub Street. The Night Market is a fascinating, and down-right delicious, place to spend an evening - don't miss the fresh Cambodian flavours of lok-lak (stir-fried beef) and the gorgeous textiles at Sala House.
Where to stay: Maine Village Suites, for five-star service in a stunning heritage property.
Fez, Morocco
Morocco's cultural capital is, surprisingly, far less famous than its counterpart, Marrakesh. But it's all the better for it. Meander through the medina, a medieval walled area with a warren of alleyways and shops. Admire the intricate tilework in the Al Quaraouiyine Mosque library - one of the oldest universities in the world, established in AD 859 - and visit the Chouara Tannery, where leather is dyed and treated in the traditional way.
Where to stay: the Ramada Fes, where you can relax poolside in the sun after a hard day's bargaining.
Delhi, India
A city that was made for people-watching, Delhi is enigmatic, over-the-top and utterly dizzying at times. Ancient history, heritage and modern life collide in its dusty streets, and spicy, flavoursome dishes are cooked up in the kitchens of its many excellent restaurants. The chaos of India's capital can often be overwhelming, but with affordable luxury at many of the city's hotels you can escape the deluge of tuk-tuks and traffic jams and relax in a spectacular, serene environment.
Where to stay: The Metropolitan Hotel & Spa, for short hop from the best restaurants in town and a glorious spa for pampering.
Read more: Travelling in India: lessons from the ultimate mother-daughter adventure
Kuala Lumpur, Malaysia
Malaysia's capital has glam and glitz galore. Its sparkling skyline is best viewed at night, ideally from a rooftop bar with a cocktail in hand, and its malls are best visited with a heavy wallet - there's lots of great retail therapy here. Culture vultures can get a history lesson at the National Museum, and foodies should head straight for the Jalan Alor – a sprawl of street food vendors and informal restaurants that'll keep you going all day.
Where to stay: Apartment Expressionz Suites by iHost Global, for a stunning rooftop pool with views of the Petronas Towers.