River cruises vs ocean cruises: Which is best for you?
Our cruising experts explain the key differences between river cruises vs ocean cruises and reveal the must visit destinations for each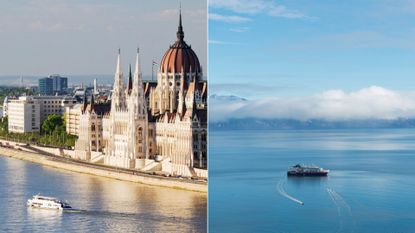 (Image credit: Getty Images)
The difficulty of choosing between river cruises vs ocean cruises is that both are a fantastic way to see multiple destinations on one relaxing trip. But river cruises and ocean cruises are very different. Find out which is best for you with our guide and intel from the experts.
The idea of hitting numerous destinations on one trip sounds exhausting, but when you do it on a cruise it's actually pretty simple – it can even be relaxing. Someone else is in charge of your itinerary, you've got a lovely ship to relax on between ports, and all you need to do is decide whether to disembark and explore each place.
Can't decide between a leisurely trip along a picturesque river or an action-packed voyage on the high seas? Whatever your holiday style, there's an ocean or river cruise that's perfect for you. Here, we weigh up the pros and cons of both, with expert opinion and some trip inspiration for the best cruises to book this year...
River cruises vs ocean cruises: What's the difference?
Cruising can transport you to bustling cities, balmy beaches and lesser-trodden landscapes. But while the 'see many destinations but only unpack once' concept is the same whether you're sailing on the ocean or river, this is where the similarity ends.
While most ocean cruises have large ships with multiple restaurants and loads of things to do – from on-board water parks and amazing swimming pools, to cinemas and broadway shows – river cruise ships are more like large boats, with one restaurant and maybe a separate bar, and a sun deck for lounging on.
River cruising is an intimate way to see the world, and you'll travel deeper to the destinations on your itinerary. Shore excursions will immerse you in local culture and history, and the slower pace combined with excellent cuisine and stunning vistas will ensure an enriching voyage. There's also the option for mini cruises when you choose a river destination, which offers a shorter, cheaper way to travel by cruise boat.
Ocean cruising options range from mega ships to luxurious small ships with impressive passenger-to-space ratio – important if you're looking for lots of room to move about onboard, although more space generally means a higher price point.
Why choose a river cruise?
Fancy life in the slow lane? You'll find a number of custom-built and contemporary river ships gliding along the rivers of Europe, Asia, South America and the US.
"A river cruise is a life-enriching experience," says Katja Hildebrandt, Head of River Cruising at Riviera Travel. "Whether you choose to meander along the Rhône in France or the Mekong in Southeast Asia, discovering the delights of the world's waterways is inspiring and enlightening."
Compact and bijou, with fewer onboard facilities than ocean ships, the best thing about about river cruising is that you'll be taken right to the heart of the destinations on your itinerary, leaving more time to explore and soak up the local culture – when you're not taking in the gorgeous views, that is.
With river cruising, there's always something to look at from the comfort of your onboard suite or from the top deck – think sloping vineyards and little riverside villages – unlike ocean cruises where you can spend days at sea with little scenery to gaze at.
"River cruises often sail during the day, allowing for picturesque views while you dine on exceptional local food and wine," says Simon Leeming, operations manager for TS Tours. "Great for first time cruisers or those looking to avoid large crowds, river cruising can be amazing value for money."
With a relaxed and sociable atmosphere, you're also likely to meet new people and make new friends. And as rivers are calm and tranquil, they're a great option for those without reliable sea legs.
What are the best river cruise destinations?
River cruising has an all-year-round appeal. Europe has lots of options, with the Danube, Rhine and the Seine offering gorgeous scenery, historical ports and the chance to visit the best foodie cities in France, Germany and beyond.
Further afield, you could try exploring the Nile in Egypt, the Ganges in India or even the Mekong in Vietnam if you don't mind the long-haul flight first.
However, if it's top quality cruising you're after and ships finished to the highest standards, the best river cruises are in Europe.
THE RHINE
If you like the sound of gothic castles and medieval villages, consider the Rhine river in history-steeped western Germany. Your river cruise may well depart from the Dutch capital of Amsterdam, before taking in destinations such as Basel, Cologne and Frankfurt.
A popular waterway with picturesque vistas around every bend, make sure you spend lots of time above deck; it's particularly enchanting in the festive season, when the European Christmas markets come alive.
THE DANUBE
Known as 'the king of rivers', the three-section Danube river is your passport to some of Europe's most historical cities, including Vienna and Budapest.
The river, in fact, actually cuts through 10 different countries, and while you soak up your ship's atmosphere you'll glide past verdant countryside, medieval architecture and a number of cultural highlights.
Arguably the best time to cruise is in November, or travel in December when you can get into the Christmas spirit both on board your ship and at one of the many colourful markets.
THE DOURO
Increasingly popular, this interesting river winds its way through Portugal's wine region and the stunning Douro Valley.
You'll be sailing in a premium port wine region so prepare to spy vineyards as far as the eye can see, quaint villages and cultural landmarks – you'll also traverse some of the deepest locks on any river.
Interested in the local produce? Most cruise lines will give you the opportunity to taste the vintages en route on an organised excursion. Porto bookends Douro cruises, so make time pre or post-cruise to discover the many museums, shops and restaurants in this vibrant city.
Why choose an ocean cruise?
Want to travel the high seas in style? Enjoy first-class facilities, plentiful food and extraordinary entertainment when you choose an ocean cruise.
Overall, ocean cruises offer a greater variety, from dining options to ship sizes to the destinations they call at, than a river cruise.
"There's something magical about stepping on board an ocean cruise ship," says Rob Stapley, Senior Product Manager in Cruise at Titan Travel. "There's a sense of anticipation in the air – excitement about the voyage ahead and the places travellers will visit over the coming days or weeks."
Billions of pounds are invested into developing cutting-edge technology, ship design and onboard and ashore amenities every year.
Larger cruise ships tend to dock in the most popular ports, so are ideal for first time cruisers. However, bear in mind that you'll often be in port with other cruise ships and their passengers, so seclusion and tranquility might be a little harder to track down.
Looking for a more intimate experience? Consider a smaller ship carrying fewer than 1000 passengers. These can call at smaller ports and harbours, enabling you to swerve crowds and enjoy some peace and quiet.
With a boutique atmosphere, you'll also be treated to gourmet dining and attentive service. While premium and luxury cruises tend to attract a higher price tag, you may find that more is included in the base fare.
"A wonderful way to see the world, ocean cruising allows travellers to discover iconic cities, remote landscapes and secluded islands all in one trip. From small-ship experiences, no-fly options, winter sun routes, expedition ships and relaxation cruises, there is an ocean cruise for everyone and every holiday dream."
Stapley also says ocean cruises are great for solo travellers. It's a brilliant way to meet people on your own terms, rather than being thrust together in a group for an entire week.
What are the best ocean cruise destinations?
There's a far greater variety of destinations and trip length when it comes to ocean cruising. You could choose to go island hopping in the Caribbean, sail the Mediterranean coast or even explore the polar regions.
THE MEDITERRANEAN
If a short haul flight or departure from a UK port sounds appealing (not to mention reliable weather and fascinating ports of call steeped in history and culture) a Med cruise should be just the ticket. You'll also find plenty of cruise lines and ships to choose from.
The Western Mediterranean is a good entry level destination for those new to cruise; itineraries range between three nights and two weeks and run all year-round. France, Spain and Italy are hugely popular, along with the Balearic islands of Mallorca and Ibiza.
Discover the best Greek Islands or the best islands in Europe by cruising down the Adriatic coast.. The main advantage to traditional island hopping is that you only need to unpack once – highlights include Santorini, Venice, Croatia and Montenegro.
THE CARIBBEAN AND BAHAMAS
Dreaming of tropical island paradises, azure seas and authentic local cuisine? Ideal for a longer, sun-filled break, the Caribbean and the Bahamas never fall out of favour with cruise fans.
Itineraries tend to be up to two weeks long and mainly operate from the sunshine state of Florida, but are also available from New York, New Orleans and Galveston.
Your itinerary may even include a stop at a private island owned by the cruise line – off limits to everyone except cruise ship passengers.
Choose from Eastern Caribbean (visiting Puerto Rico, St. Thomas, St. Croix and St. Maarten) or Western Caribbean (visiting Grand Cayman, Jamaica and Mexico). Southern Caribbean sailings tend to visit islands such as Barbados, St. Lucia and Martinique.
THE NORWEGIAN FJORDS
If you're looking for awe-inspiring scenery, unbeatable views of majestic fjords and glaciers and a number of Unesco Heritage sites, a Norwegian Fjords cruise could be perfect.
Postcard-pretty ports will provide excellent photo opportunities, and you'll often find it hard to tear yourself away from your balcony. If you're into wildlife spotting, you're likely to be treated to sightings of Arctic foxes, polar bears, puffins, whales and reindeer along the coastline.
Itineraries and cruise lines vary, so it's advisable to look at a number of options. Departure points include the UK, or a city such as Stockholm or Copenhagen – both ideal for a pre- or post-cruise stay.
THE BRITISH ISLES
Following recent travel restrictions preventing international cruising, more people have discovered the delights of cruising the British Isles with its hidden coastal gems.
A great cruise destination all year round, itineraries are available from a range of cruise lines, whether your preference is a big ship or more intimate vessel.
From Edinburgh and Newcastle to Liverpool and Isle of Wight, there's natural beauty in abundance, from small fishing villages and remote islands to historical cities and cultural highlights.
You'll also discover flora and fauna at every turn, so whether you're out to spot colonies of seabirds or humpback whales, it's well worth taking your binoculars.
Are river cruises safer than ocean cruises?
A cruise offers a stress-free way to travel to multiple destinations in one holiday, with the ship and crew doing all the hard work.
This includes keeping passengers safe with impressive security measures. On most river and all ocean lines, whenever you go ashore, you will present your cruise card at the gangway; you'll do the same when you return to the ship. Ocean vessels also have metal detectors and security scanners for your belongings.
Of course, any form of travel currently comes with an element of risk; so make sure you are fully aware of your cruise lines' health protocols before travelling and ensure your travel insurance meets your requirements.
Covid protocols are rigorous and taken very seriously by the cruise industry – along with pre-boarding vaccination requirements, onboard measures include hand sanitiser stations, mask requirements, temperature checks and antigen tests.
Andy Harmer, managing director of Cruise Lines International Association (CLIA) UK & Ireland, said: "From a wellbeing perspective, the onboard protocols we put in place for passengers in 2021 proved robust and effective.
"These health measures, both on and off ships, will continue to go beyond any other travel sector in 2022 and include 100% testing of passengers and crew, with a requirement for a negative test, prior to boarding."
Sign up to our free daily email for the latest royal and entertainment news, interesting opinion, expert advice on styling and beauty trends, and no-nonsense guides to the health and wellness questions you want answered.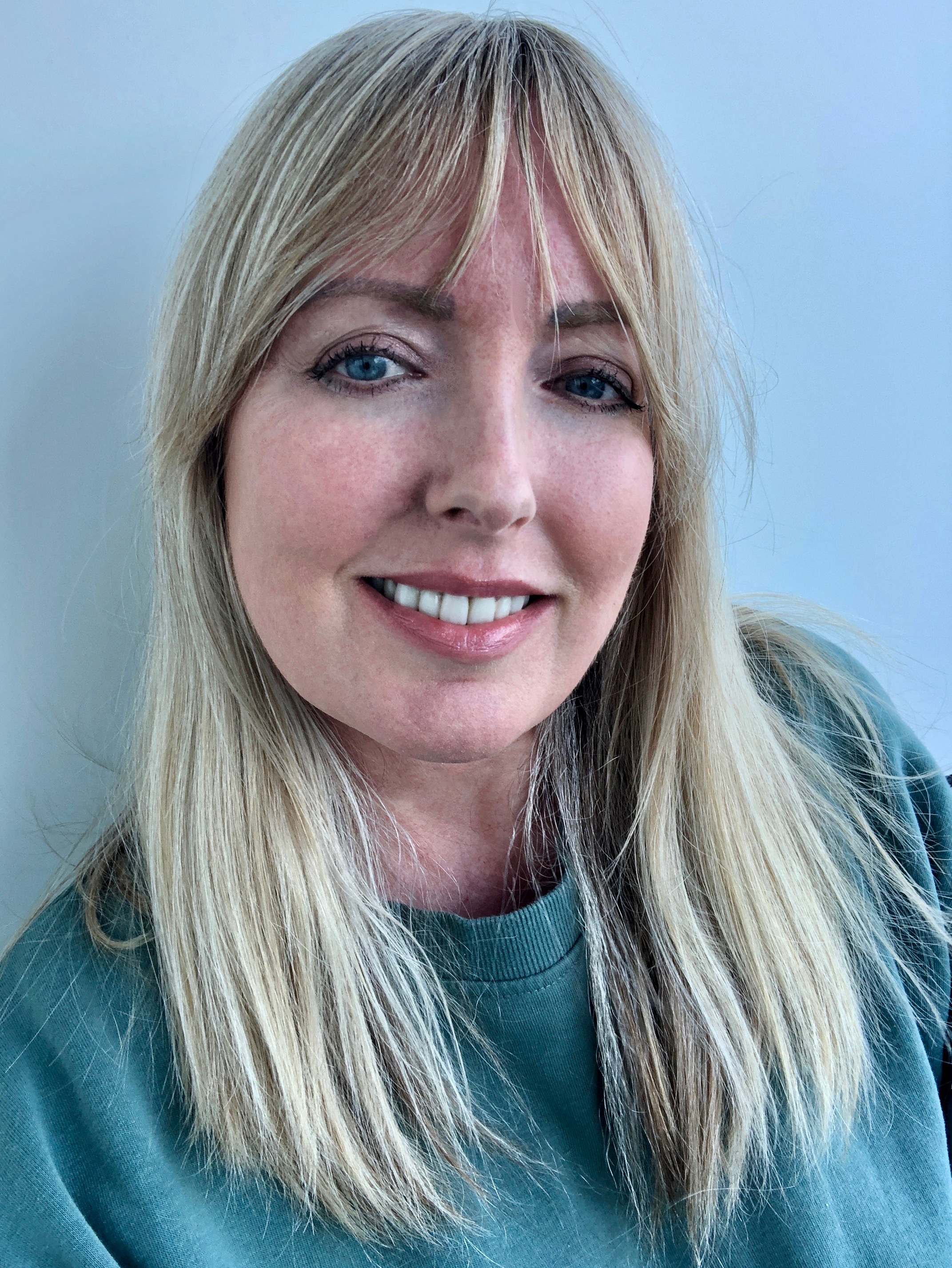 Freelance travel writer & cruise expert
Award-winning journalist and editor Rebecca Barnes has written travel-related content for countless consumer titles and websites including The Telegraph, Daily Mail, Wanderlust, Tatler and Cruise Critic.
A former editor of World of Cruising magazine, Rebecca is also co-founder of the premium blogazine, Cruise Blondes – as a cruise specialist, Rebecca spends much of her time sailing the world's oceans and waterways and checking out the latest ships - all in the name of research, of course.