December holidays: where's hot & the best places to go for Christmas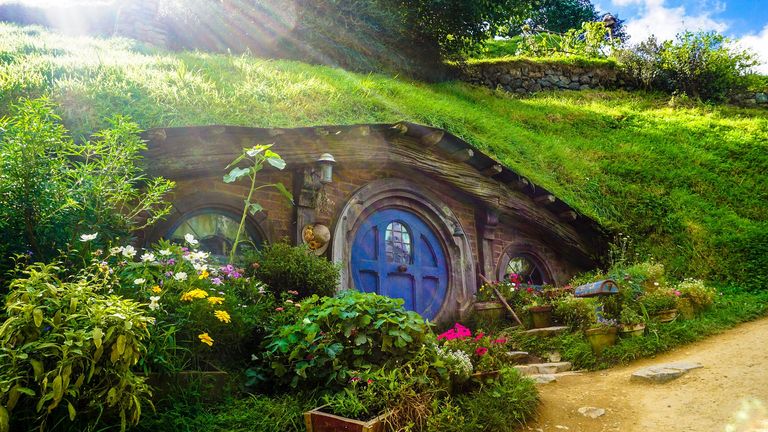 Whether you're looking for winter sun, quick weekend breaks or a snow-covered Christmas wonderland, here's where to holiday in December...
There's nothing like escaping the gloom of winter in Britain for a week, or even just a few days. A December holiday can refresh and revive you ready for Christmas, or help you avoid the festive season altogether. We've started this article with where's hot in December, and then listed a few winter wonderland-like destinations for great Christmas holidays too. No matter what you want, there's a fantastic December holiday for you in here.
1. St Lucia
Best hot December holiday for: utter relaxation
This beautiful Caribbean island abounds with chocolate, rum and paradise beaches: just the tonic you need in dreary December. But the most refreshing aspect of all? 'Island time'. The locals' relaxed, laid-back attitude to life is it's the ultimate antidote to pre-Christmas stress.
Take a tour of the rum and cocoa plantations (this is the home of Hotel Chocolat), catch the Caribbean breeze on windsurfing and sailing trips, or blow off steam at Rainforest Adventures - with zip lines and canopy walks set deep in the rainforest.
More like this: The best places to visit in NovemberMore like this: The best places to visit in January
2. Cancún, Mexico
Best hot December holiday for:a budget-friendly beach break
Give your winter-weary body a big dose of sun, sand and cloudless skies in Cancun, which couldn't feel further from drizzly Britain at this time of year. On the Yucatán Peninsula, this Mexican holiday hotspot has hotels aplenty (from chic boutiques to huge family-friendly resorts) - and a fine stretch of sun-drenched sand.
Spend your days horizontal under a palm umbrella, chasing tropical fish on snorkelling trips or tucking in to beach barbecues on jaunts to the neighbouring islands. There are even Maya ruins to discover: the ancient city of Coba, whose imposing Great Pyramid boasts fabulous rainforest views.
3. New Zealand
Best hot December holiday for: Southern Hemisphere sunshine
Where to holiday in December if you're looking for adventure? In New Zealand, uncrowded beaches and unforgettable wildlife encounters await intrepid road trippers.
Book it: Take an epic 22-day trip around New Zealand with Riviera Travel from £4,399
The best way to explore New Zealand is by renting a camper van, leaving you free to explore as you please. On December holidays you can spy dolphins off the coast of Kaikoura, sip award-winning wines in sun-drenched vineyards, and hike incredible trails (the Tongariro Crossing, on the South Island, is one of the world's most spectacular day walks).
4. Palawan, Philippines
Best hot December holiday for:getting away from it all
If you're anything like us, your winter daydreams likely involve palm-fringed beaches with sugar-soft sand, lapped by an ocean the colour of a swimming pool. Sounds like heaven? Then you'll love Palawan, a gorgeous cluster of islands where those kinds of views are ten-a-penny.
The Philippines isn't as popular as neighbouring Indonesia yet, so you'll enjoy a far quieter retreat from the chilly British winter. The food is divine (think fresh tuna and coconut curries) and it's extremely affordable. Plus with barely any light pollution, the stargazing is magnificent.
5. Finnish Lapland
Best Christmas holiday for: the whole family
For 11 months of the year, Finnish Lapland is a fairly peaceful place. But in December, it becomes the world's hottest ticket: commercial and pricey, yes, but magical nonetheless.
For an authentic Finnish experience and to get the best deals, book with a trusted tour operator (this is not the time to scrimp) like Magnetic North Travel. There's plenty to keep you busy in this winter wonderland - try reindeer safaris, snowshoeing, snowmobiling and husky sledding. And you might even spot the northern lights if you're lucky.
Top tip: most Lapland trips are fully booked by the end of October, but you can keep an eye out for last-minute deals on websites like lastminute.com and Holiday Pirates.
More like this: The best winter holidays that don't involve skiing
6. Germany's Christmas markets
Best Christmas holiday for:festive cheer
It wouldn't be Christmas without a pretty festive market or two. A few days of bratwurst, mulled wine and gingerbread will wash away any winter woes, and get you in the mood for the big day itself. Europe has Christmas markets aplenty from France to Croatia, but Germany's are the best. So which Christkindlesmarkt should you choose? Not just one, that's for sure...
On the Rhine and Yuletide Christmas Markets cruise with Riviera Travel you'll glide along river and thethrough the dramatic Rhine Gorge to the town ofRudesheim, where you'll get your first taste of German Christmas markets. You'll discoverKoblenz, Bonn and eventually Cologne, where there are a total of seven Christmas markets to peruse.
Want to avoid Christmas altogether? Head to these brilliant destinations for escaping the Christmas hype
7. A stately home staycation, UK
Best Christmas holiday for: a quick pick-me-up
Decemberdoesn't feel so drab when you're cuddled up next to a roaring fire with afternoon tea on tap. Enter the winter staycation: a retreat to your closest fancy hotel, where you can sip wine in the bathtub and go for long country walks, without a thought about washing up, Christmas shopping or the heating bills.
Why save mini breaks for summer? Winter staycations are the perfect pick-me-up when the weather is getting you down. Head to one of these exceptional British hotels for a break. Or, if you want to get out into nature for brisk walks and a little wildlife spotting, try one of these amazing wildlife breaks in Britain.
8. St Petersburg, Russia
Best Christmas holiday for: a city break with a difference
When the mercury plummets, St Petersburg comes alive. The winter months are bitterly cold but captivating - and oddly glamorous, as the city dons its furs for the season.
Seek shelter in the State Rooms of the Winter Palace, which is home to the Hermitage Museum where world-class artworks adorn the walls, then visit the unique brightly coloured domes of the Church on Spilled Blood. This really is a weekend break with a difference.
Book it:Pair Moscow & St Petersburg with Riviera Travel's 7-day tour from £1,499