5 feel good Christmas movies to get you in the holiday mood
Put the kettle and relax with these Christmas movies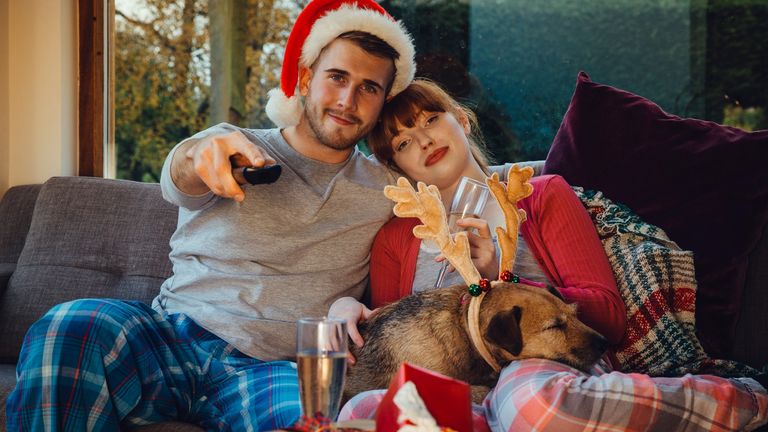 (Image credit: Getty Images)
Catching up with the family this year has been next to impossible, and while Christmas might not be the same there are still so many whimsical films and shows scheduled for the festive period - a sure fire way to get you in the holiday mood in no time. 
We've handpicked five of the classics that'll be on tv between Christmas Eve to New Year's Day, here's all you need to know... 
Santa Claus: The Movie  
Christmas Eve, ITV, 11 am  
Initially released in 1985 The Santa Claus original movie is a heartwarming tale of an infamous bearer of gifts and his journey in life. A brilliant selection for your family to enjoy.  
A Christmas Carol  
Christmas Eve, Channel 4 movies, 12:40 pm  
Catchup with Disney's motion capture animation, a top-notch watch to get you in the Christmas spirit and an impressive recreation of a classical tale. 
Home Alone 2: Lost in New York
Christmas Day, Channel 4, 5:30 pm  
The Home Alone sequels have graced television screens throughout the years so what kind of Christmas would it be without Macaulay Culkin causing havoc in the McCallister family.  
Chitty Chitty Bang Bang  
Christmas Day, Channel 5, 3:10 pm  
A traditional family favorite reigning in the top 10 Christmas movies for over 50 years, it most definitely seems fitting that Chitty Chitty Chitty Bang Bang retains a viewing spot on Christmas Day.  
The Sound of Music  
Sunday, 27th December, BBC One, 3:45 pm  
A beautifully timeless musical of a wholesome nun leaving the convent to become a governess to the children of a widowed naval officer. An extraordinary watch to enjoy on a boxing day afternoon.  
Happy viewing!