10 of the best places to travel in 2022
The best places to travel in 2022 span every corner of the globe, and provide the chance to enjoy new experiences, see fresh perspectives and learn new things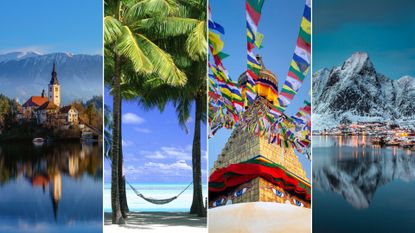 (Image credit: Getty)
woman&home newsletter
Sign up to our free daily email for the latest royal and entertainment news, interesting opinion, expert advice on styling and beauty trends, and no-nonsense guides to the health and wellness questions you want answered.
Thank you for signing up to Woman & Home. You will receive a verification email shortly.
There was a problem. Please refresh the page and try again.
Discover the countries and destinations that have been voted the best places to travel in 2022, from the Mayan ruins of Belize to the dreamy Cook Islands in the middle of the Pacific Ocean.
With continuously changing lockdown mandates and travel restrictions over the last two years, we've had more time than ever before to dream about and plan for the places we'll go when it's finally safe to travel again.
Lonely Planet recently announced their 'Best in Travel' list for 2022, and we couldn't agree more with their choices. Discover the destinations that made the list below. The locations span the globe and provide an array of adventures to choose from.
Although rushing to get the best holiday deals for the countries below is tempting, just make sure you check the latest travel safety guidelines for your intended destination before you book. Rules and entry restrictions for travel are constantly changing amid the rise of new Covid variants.
10 of the best places to travel in 2022
1. Cook Islands
Scattered across some two million km² between French Polynesia and Samoa you will find the 15 picturesque islands that make up the Cook Islands. Characterised by idyllic beaches, colourful coral reefs and swaying palm trees, this destination in the middle of the South Pacific is a dream come true.
Rarotonga is the largest and most visited island of the chain and is home to the national capital of Avarua, in addition to volcanic peaks and lush rainforest. Aitutaki Island is to the north and if you visit, make sure you take the short 30-minute hike to the top of Mount Maungapu–the island's highest point–which features dramatic views over the lagoon.
Due to the makeup of the land, it's no surprise that the most popular activities here are all water-related, and visitors can take part in fishing, kayaking, and swimming. Plus, the country is notable for its snorkelling and scuba-diving sites.
Top tip: The Cook Islands has close links to New Zealand and as such, is following similar travel restrictions to NZ. Keep an eye on this destination to see if it will open up for tourists outside of New Zealand in 2022.
2. Norway
Dubbed land of the midnight sun, sunsets blend seamlessly into sunrise in Norway between May and July each year. As most of the country sits above the Arctic Circle, Norway might not be the hottest country to visit in May, but the spring is certainly an excellent time to visit this destination.
Norway's stunning wilderness is an inspiration for artists and photographers, and its picturesque landscape attracts outdoor enthusiasts of all kinds. Visit Norway in the summer, and you'll be rewarded with a plethora of scenic hiking opportunities. But visit in the winter, for a winter snow holiday where the mountainous terrain beckons you to explore it on dog-sled, skis, and snowmobiles.
Another distinguishing feature of Norway is its fjords, and a cruise along its stunning coastline will introduce you to the country's roaring waterfalls, villages with charming Arctic appeal, and the opportunity to walk in the footsteps of the Vikings.
Top tip: Tipping is not expected in Norway, so don't worry about carrying around lots of cash.
3. Mauritius
Enveloped by cerulean waters and blessed with 160km of silky white sand beaches, the island of Mauritius is a tropical dream paradise.
Its year-round sunshine means hitting the beach is appropriate anytime, and its luxury resorts provide all the amenities one can need. Those with a penchant for watersports can look forward to diving, kitesurfing, and paddleboarding in the pristine waters.
But there's more to Mauritius than just the beach. Head to the south coast of the country for some wildlife watching opportunities, and keep your eyes peeled for the pink pigeon, flying fox, mongoose and crab-eating macaques. Or, opt to see the marine life on a glass-bottom boat ride in Blue Bay Marine Park. Otherwise, take a trip to the country's tiny sister island of Rodrigues for some trekking.
Top tip: If you're planning on heading to Rodrigues, flights between the two islands operate daily.
4. Belize
Situated on the eastern coast of Central America, Belize is bound by the Caribbean Sea to the east and dense jungle to the west.
Its shorelines are favoured for their scuba diving, snorkelling, and sandy beaches, and the country is also home to Unesco World Heritage protected Belize Barrier Reef, the world's second-largest barrier reef. There's plentiful wildlife in the warm Caribbean waters, and no shortage of opportunities to swim with sharks and sea horses.
Head west inland for Belize's dense jungle areas, which are populated with Mayan ruins. Visit Caracol, once the powerhouse of the Mayan civilization and the largest Mayan site in Belize.
Top tip: The most expensive time to travel to Belize is between October and April, so plan to come here in the off-season for a an affordable luxury vacation destination.
5. Slovenia
With over half the country carpeted in dense forest, Slovenia is first and foremost an outdoorsy destination, and one of the Earth's greenest countries.
Its stunning landscape is composed of snow-capped peaks and emerald green rivers set against a backdrop of fairytale castles and medieval structures.
No matter when in the year you visit, you'll have the opportunity to indulge in a wealth of active pursuits, with hiking, rafting, and skiing being some of the most popular around. The rugged trails of the Julian Alps in Triglav National Park provide ample opportunities for hiking and rock climbing, so pack your best walking boots!
Budget enough time to see picturesque Lake Bled in the northwest of Slovenia and enjoy a walk around its perimeters for secluded swimming spots. To get to the church in the middle of the lake, take a pletna, a wooden boat, or hike Mala Osojnica for that postcard shot of the lake.
Top tip: Head to Piran on the Adriatic Coast for some sun, sea and sand to rest and relax on.
6. Anguilla
This British Overseas Territory in the Eastern Caribbean consists of one main island and a few other islets. It is best known for its shimmering white sand beaches, fruity rum punches, and spectacular snorkelling sites.
Those looking for serenity will find it on the beaches here, from the long blinding white stretches of Shoal Bay East to the secluded sun-soaked sands of Captain's Bay. Away from the beach, indulge in Anguilla's fine dining scene, and pass time by browsing the island's art galleries and museums.
Relatively peaceful throughout the year, Anguilla comes alive during the annual Anguilla Summer Festival, which takes place around the first Monday of August. This is the island's biggest holiday and consists of 10 days of boat races, dance parties, and beauty pageants. So it's worth planning a trip for August if you can!
Top tip: The Fountain Cavern is Anguilla's top archaeological site and is home to prehistoric petroglyphs, from when the Amerindians inhabited this island.
7. Oman
Celebrated for its spectacular landscapes and diverse natural beauty, Oman boasts a spellbinding blend of expansive deserts, unspoiled beaches, and yawning gorges.
The sultanate's natural beauty can be experienced in a myriad of ways, from swimming in the turquoise waters of Bimmah Sinkhole to glamping in the vast Wahiba Sands and uncovering a hidden waterfall in the cave of Wadi Shab.
Aside from the country's craggy mountains and cerulean waters, visit the inland town of Nizawah for its 17th-century fort and the country's oldest souq.
Top tip: Weekend days in Oman are Friday and Saturday, so plan your sightseeing accordingly.
8. Nepal
Nepal's lofty mountains and flat plains attract hordes of outdoor adventurers in search of high-altitude thrills.
Home to the Annapurna Range and Everest, this land of mountains has been a mecca for hardcore trekkers and thrill-seekers ever since it opened to the world in the 1950s. Head to the foothills of the Himalayas for trekking and mountaineering. Race down the wild white waters of Bhote Kosi on a raft. See the sunset and snowy peaks from Sarangkot where you can also paraglide.
For a more low-intensity way to experience the country, wander the chaotic backstreets of Kathmandu, and bargain for yak wool shawls and Tibetan carpets in the bazaars of Thamel. Or head to Pokhara for some rest and relaxation and be sure to take a rowboat across the waters of Phewa Tal.
Top tip: Nepal is one of the best places to visit in September, but if you time your visit sometime between October and May you will be in the country for its peak hiking season and when conditions are optimal to see the world's most magnificent mountains up close.
9. Malawi
This landlocked country in southeastern Africa is one of the region's least visited. Its star attraction is its namesake lake, and with a total surface area of about 29,600 km², this is all of Africa's third-largest lake. Cross Lake Malawi on the MV Ilala ferry, a vessel with a host of facilities, restaurants, and bars, and hop on and off at any point on the route, including at Likoma Island. Other ways to experience the clear waters of Lake Malawi include snorkelling and swimming with the 500 plus species of fish, kayaking, or paddling a dugout canoe on the shoreline, as many local fishermen do.
Aside from the lake, Malawi boasts a diverse landscape, with the rolling grasslands of Nyika Plateau in the north, and dramatic peaks of Mount Mulanje in the south, with verdant hills and dramatic waterfalls in between.
Top tip: The best time to visit Malawi is during the dry season, which generally runs from May and October. Prices tend to be higher during this time too, so to get the best holiday deals you'll need to book in advance.
10. Egypt
Rich in culture and archaeological finds, Egypt is a destination that's not to be missed by history buffs.
At the top of any Egypt bucket list are the Pyramids of Giza—one of the only Ancient Wonders of the World that remains largely intact, snap a photo with the Sphinx, and visit the intricate underground tombs of the pharaohs of Egypt's past at Valley of the Kings. First-time visitors will want to board a felucca, a small sailboat, for a cruise down the mighty Nile between Aswan and Luxor.
Make sure you also plan a trip to dive or snorkel in the Red Sea, which is known for its pristine reefs, warm water, and excellent visibility.
Besides the archaeological treasures of Egypt, the mosques, souks, and madrassas of Islamic Cairo are also worth seeking out. Don't miss the chance to witness the sunrise from Mount Sinai, where according to the Old Testament, Moses received the Ten Commandments.
Top tip: Budget extra time when traveling in Cairo, due to its often gridlocked traffic.
Sign up to our free daily email for the latest royal and entertainment news, interesting opinion, expert advice on styling and beauty trends, and no-nonsense guides to the health and wellness questions you want answered.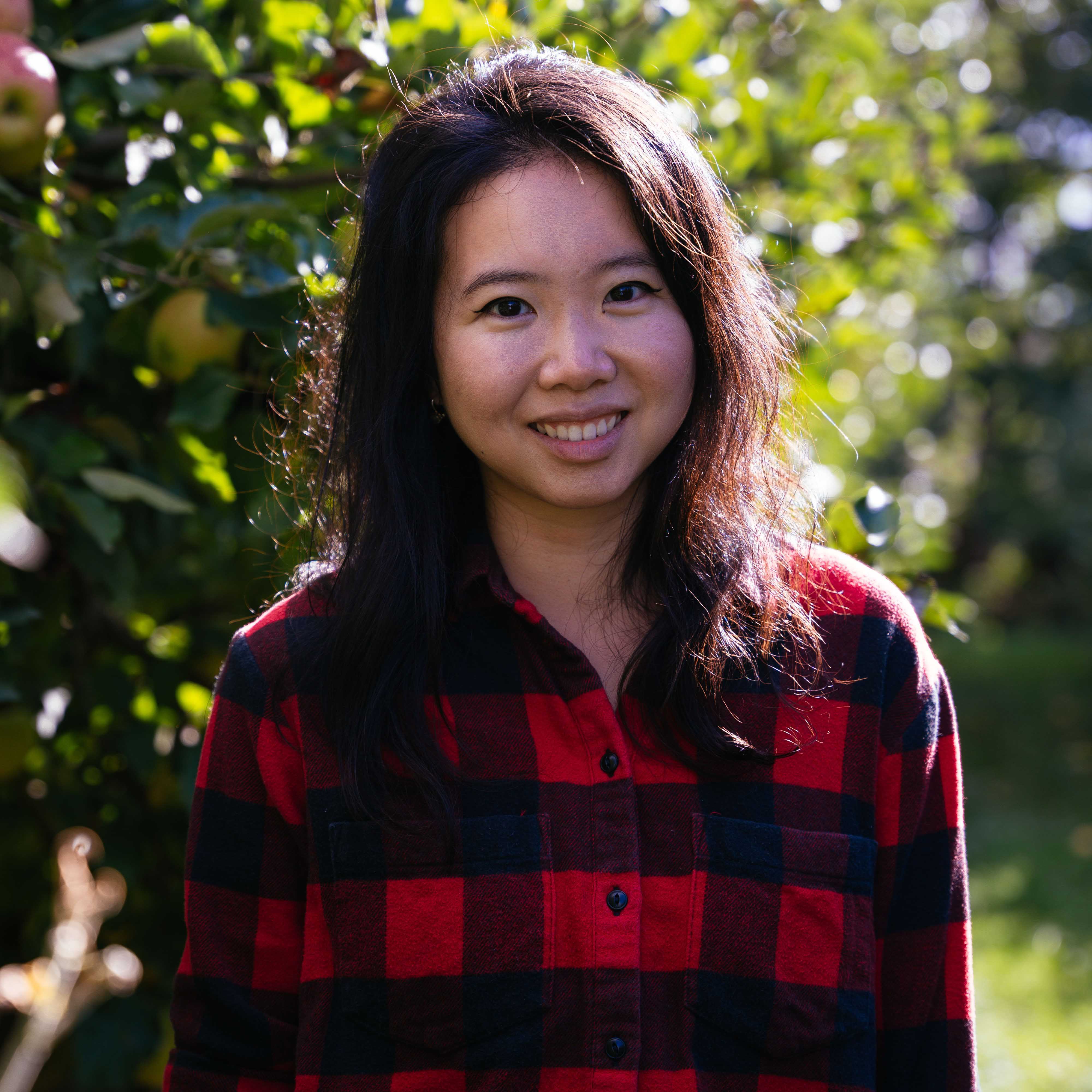 Vivian is a Vancouver-based freelance writer who has worked for Culture Trip and Fodor's Travel as well as Woman&Home. She covers a wide range of topics, ranging from travel and outdoor adventure, to food and mental health and wellness. She's a curious wanderer with a thirst for adventure, and when she's not writing, can likely be found lazing by a lake, hiking the forested trails of beautiful British Columbia, or on a mission for the next best donut.