Where's hot in May? 9 of the best holiday destinations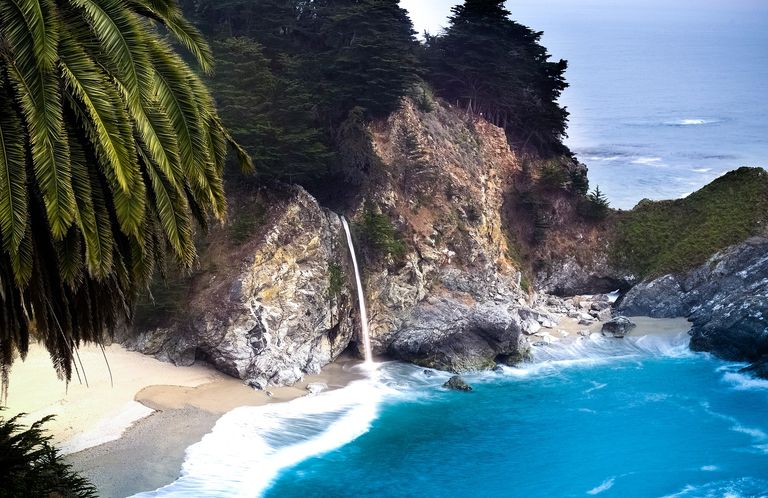 Wondering where to holiday in May? We've got the lowdown on where's hot and sunny in May, from foodie minibreaks to big bucket list adventures.
May is a fabulous time all over the world, especially in the Northern Hemisphere when spring has officially sprung and closer to the equator it's wonderfully hot. If you're planning a spring break, these are the best places to visit in May for a week or so in the sun.
1. West coast USA
Best May holiday for: Ticking off your USA bucket list
The bright lights of San Francisco. The natural wonders of the Grand Canyon (turning 100 years old in 2019) and Yosemite National Park. The cut-and-thrust of Hollywood... Western USA has it all. And May, with its cloudless skies and comfortable temperatures, is the best month to visit.
Whether you want a sparkling city break - try San Diego, best-paired with a hop over the US border to Mexico - or a beach break on the Californian coast, there's something to entertain everyone. In 2019, Disney is opening its much-anticipated Star Wars theme park, Star Wars: Galaxy's Edge, so if you've a sci-fi nerd in the family, kid or big-kid, beeline for Anaheim.
More like this: Where to holiday in June
2. Amalfi Coast, Italy
Best May holiday for: Foodie fun in the sun
Italy's Amalfi Coast is one of the most beautiful in Europe, with a craggy, colourful shoreline and azure waters - ideal for cooling off in the warm May weather. The highlight is Amalfi's gorgeous seaside towns, where colourful houses perch on the edge of vertiginous cliffs.
Sorrento is an excellent jumping off point for exploring the incredible remains of Pompeii - a sobering experience - and Positano is one of the region's most picturesque ocean-front town, with its quaint, multi-coloured cottages and sublime luxury hotels. Perfect for a week away in the sunshine.
3. Ibiza, Spain
BestMay holiday for: Relaxing off the beaten track
Forget the Ibiza you think you know: there's a whole other side to this party-loving Spanish island that's natural and wild... and like nothing you've ever encountered in Europe. In May, before the summer crowds descend, you'll feel like you have the whole place to yourself. Bliss.
Ibiza's sandy coves look like they've been plucked from the Caribbean, with crystalline waters to boot. Wild walking trails take you through wild herb-scented forests, with white-washed villages and secluded seafood restaurants providing the perfect sundowner spots.
More like this: 7 more amazing European islands you must visit
4. Lisbon, Portugal
BestMay holiday for: A fun minibreak
Don't follow the crowds of hungry tourists flocking to mainland Spain! Make your way over the border to Portugal instead. This culinary paradise is the ultimate foodie's escape.
In Lisbon, tiny street-side cafes serve up tender Alentejo pork, grilled octopus and mountains of just-caught sardines - all washed down with lashings of local wine, and pasteis de nata (custard tarts) for dessert. The month of May brings the perfect temperatures to linger outside with your lunch, watching the buzz of the city ebb and flow.
5. Corfu, Greece
BestMay holiday for: Beach-bumming
It's late springtime in Greece, and Corfu is looking lovely, with wild beaches and vibrant countryside basking in the gentle sunshine. Come here for a beach holiday and you might find it's hard to leave.
For culture vultures, Corfu's old town is a UNESCO World Heritage Site, and has plenty of archaeological interest. Head to theAndivouniótissa Byzantine Museum, then spend an afternoon at the Old Venetian Fortress for a history lesson. Excellent beach resorts abound here, so take your pick and put your towel down - this is the ultimate place to slow down.
6. Egypt
BestMay holiday for: a river cruise with a difference
History buffs, get your cameras at the ready. Not only is Egypt a wonderfully hot destination in May, with scorching sunshine reaching the mid thirties (celsius), it's also home to some of the world's historical wonders.
By Riviera Travel
Best explored from the River Nile on a cruise, it's the ultimate wannabe-archaeologist's holiday. Most Nile cruises stop off at the likes of Aswan, Luxor and Karnak, and take in peaceful sailing excursions on traditional feluccas.
Book it: We love this Riviera Travel Nile Cruise with an added trip to Abu Simbel. MS Hamees (pictured above) is a stunning ship, with a glorious top-deck pool and plenty of sun loungers to soak in all that May sunshine. Intrigued? Request the brochure here.
7. Vietnam
BestMay holiday for: Far-flung adventures
Vietnam is the jewel in South East Asia's crown - famous for its beautiful scenery, majestic rivers, rich history, French colonial architecture, extraordinary food and stunning beaches. May is the perfect month to visit Vietnam: temperatures are mild, and yet to reach the sweltering highs of summer.
Head to Halong Bay for an otherworldly cruise through karst rock formations and a jaunt in some enormous caves, then make your way down to Hoi An, where hundreds of tailors will craft bespoke dresses and suits for a fraction of the price that you'd pay at home.
8. Tenerife, Canary Islands
BestMay holiday for: A Spanish holiday with a difference
You might know Tenerife from family beach getaways, but it's also a great fitness holiday destination - with excellent hiking, biking, kayaking, sailing and more. In May, this Spanish island enjoys long sunny days - perfect for the fabulous Tenerife Walking Festival, which takes place this month.
From coast to countryside, you'll explore trails all over the island - with expert guides and friendly company. If you fancy a fitness boost with a difference, look no further. You've definitely earned a few days on a sun lounger!