Disney is 5000% more expensive than 60 years ago – here's where to go instead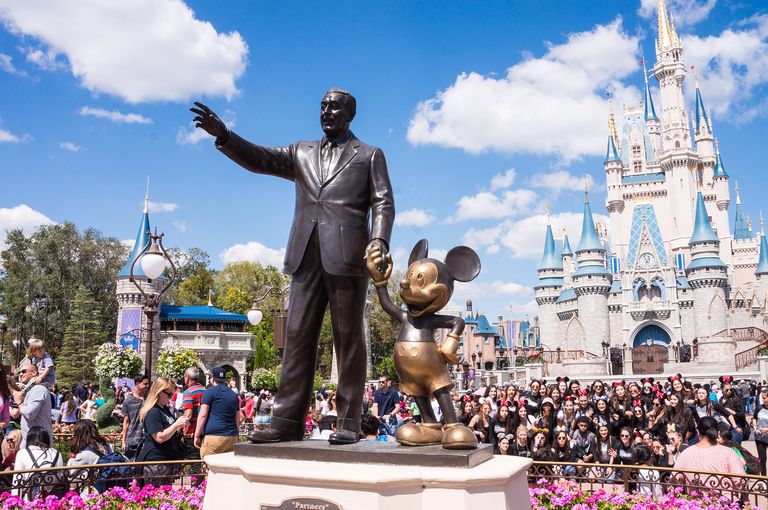 Family holidays in Disney's parks are getting less accessible for the masses, but there are some more affordable theme parks nearby...
A family holiday to Disney World Orlando, or even Disneyland Paris, is on many a bucket list. But with extortionate price increases over the last 60 years, it's becoming harder for today's families to afford such an adventure.
New research by Play Like Mum shows that Disneyland Calirfornia is now over 5000% more expensive than when it first opened in 1955. The $2.50 admission ticket on opening day is the equivalent to spending $23.40 today, but prices now set families back around $100 per person, or $129 without any special deals.
More like this: 7 tips for a family holiday in Florida
Similarly, Orlandos' Walt Disney Resort has also increased in price. It was $3.50 on opening day in 1971 but is now $109 per person. Disneyland Paris is by far one of the most affordable parks, with a price increase of just 140% over the last 27 years. However, it would still cost a family of four (two adults, two children) around £240 for just one day in the park – and that's only if the kids are under 11 years old.
Affordable theme parks around the world
For those unable to shell out such hefty payments, though, there are a few far more affordable and equally exciting theme parks around the world. Here are three of our favourites:
This fairy-tale themed park has all manner of magical rides and attractions, from full-on rollercoasters to teacups and more. It's also set in a beautifully landscaped forest, with intriguing little dwellings and trees with wisened faces dotted throughout. Kids under three go for free, and year-round tickets go for just €40.
More like this: The best European family holiday resorts recommended by mums
Knotts Berry Farm, California, USA
Around half the price of the Disney park nearby, Knotts Berry Farm is a spectacular family adventure. It's also the oldest theme park in California. Opened in 1889, it has one of the last remaining wooden rollercoasters in America – but don't let its old fashioned materials fool you. GhostRider is a terrifying, high-octane experience for only the bravest travellers. Kids will love the Snoopy themed rides and characters wandering throughout the park.
Paultons Park, Hampshire, England
It might not be a big name theme park like Alton Towers and Thorpe Park, but Paultons has just won the accolade of the UK's best. TripAdvisor users have voted the park as the top place for a family day out in the UK thanks to its variety of excellent rides and the hugely popular Peppa Pig World. A day out here costs a family of four less than £120 when booking in advance, and kids under one metre tall go free.
Lottie is an NCTJ-trained journalist, an experienced travel writer and an expert in creating compelling digital content.
Lottie has been in the travel writing business for nearly a decade and has writing and photography bylines at The Telegraph, The Times, The Independent, the i and National Geographic Traveller. She's done broadcast work for BBC Radio 4 and have contributed to a number of guidebooks and coffee table titles during her career.