8 beautiful European islands you must visit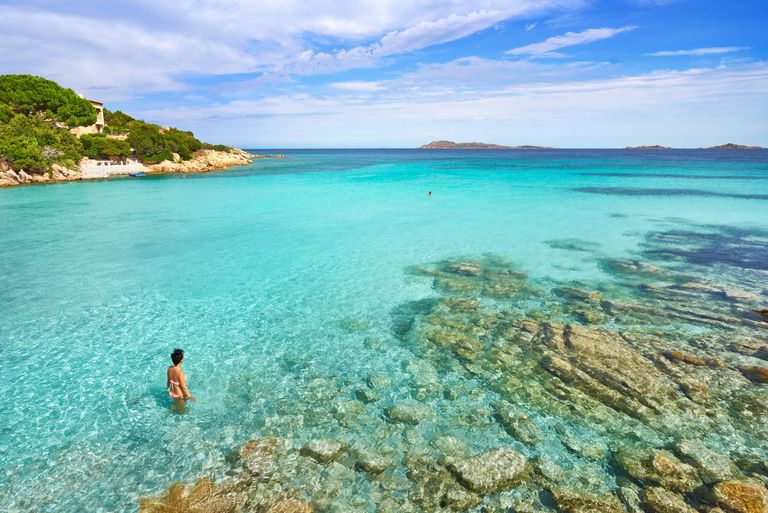 Leave the mainland behind: these are the best islands in Europe, boasting beautiful beaches, crowd-free coves, and a bounty of fresh seafood... Bring on summer!
1. Corfu
This is one of the best islands in Europe for nature lovers. From the lush forests that hug its mountainous centre, to the golden sands and inky blue coves at its base, Corfu is the most colourful of all the Greek islands - with a vibrant local culture to boot. Spend your days beach hopping, feasting on traditional Greek food, and discovering ancient treasures in the Achilleion - a palace that dates back to the 1800s.
While you're here: Corfu was where Gerald Durrell, the famous naturalist, grew up - so make sure you visit some of the wild and wonderful places that inspired his incredible life's work. Our Durrells Tour of Corfu includes all of Gerry's childhood haunts plus island hopping and free spa treatments, and is guided by his wife - author and famous Lee Durrell. See the details
2. Ibiza
Forget the Ibiza you think you know: there's a whole other side to this party-loving Spanish island that's natural and wild... and like nothing you've ever encountered in Europe. Its sandy coves look like they've been plucked from the Caribbean, with crystalline waters to boot. Wild walking trails take you through wild herb-scented forests, with white-washed villages and secluded seafood restaurants providing the perfect sundowner spots.
While you're here: Take a boat trip over to Formentera, a Spanish island that's just as picturesque. Here you can snorkel in bath-temperature waters with shoals of colourful fish, or sip cocktails while millionaires' yachts bob in the harbour.
Read more: 8 trips every woman should take in her 50s
3. Santorini
This sun-drenched island in the Cyclades is iconic for its cascades of white-washed houses and lapis lazuli-coloured waters - but it's even more impressive in the flesh. This is a slice of traditional Greece - where the food is fine, the vineyards are bounteous, and the welcome is always warm.
While you're here: Santorini is a key port of call for cruise ships, but its bay are best experienced from a sailing ship or small boat. Finish with a seafood supper, and a nightcap on a clifftop taverna.
4. Hvar
Croatia is having a moment: last year, it welcomed a record-breaking number of visitors, but thankfully it hasn't become too overrun with resorts and tourist rat-runs... yet. Make a beeline for heavenly Hvar, one of Croatia's many Adriatic islands, which boasts beautiful bays and a charming town, as well as a historic centre that dates back to the 13th century.
While you're here: Explore Croatia's beautiful islands - including Hvar - on our new stylish Croatia yacht cruise, departing in September 2018. This exclusive 8-day holiday costs £1,549pp – including flights, accommodation, half-board meals and trips to Hvar, Dubrovnik, Split & more... See the details
5. Sardinia
Step away from the hustle and bustle of the mainland to discover Sardinia - a peaceful isle with 2,000km of coastline, secluded gin-clear coves, and charming trattorias serving up just-caught seafood and all the pasta you could possibly wish for. The Costa Smerelda is the island's tiny strip of millionaire's villas and glitzy bars, whereas the rest of the island is low-key and very local.
While you're here: Don't miss the village of Chia, on the south coast, and its string of beautiful sandy bays. You're less than an hour's drive from Cagliari, but the vibe here is far-flung and natural. Bring a picnic.
6. Lanzarote
With its volcanic landscapes and rugged coastline, this Canary Isle is a really wild child - but its untamed beauty makes it all-the-more charming. Thanks to its southerly location (on a par with North Africa), and breezes which blow straight from the Sahara Desert, Lanzarote remains mild well into the autumn and winter months - making its a great winter sun getaway.
While you're here: Visit Timanfaya National Park, home of the Islote de Hilario volcano - a great beast of a mountain surrounded by landscapes which look like the surface of the moon. At the volcano's summit, there's a restaurant where meat and fish are grilled using its natural heat: a dinner to remember, for sure.
More like this: Escape your comfort zone! 10 adventurous holidays to take this year
7. Madeira
Most people know Madeira as a fly-and-flop destination, but the Portuguese island has much more up its sleeve. Take a ride on one of its white-knuckle cable cars (with amazing views of the mountains and coast), go whale and dolphin watching, or walk the spectacular levadas (waterways) that criss-cross the island. All that adventure will make your sunlounger all the more rewarding.
While you're here: Madeira is famous for its incredible flowers, nurtured by the tropical climate and fertile soils.
More like this: 7 great European cities within 2 hours of the UK
8. Malta
The fortress city of Valletta (pictured below) looks defiantly out to sea, a tiny peninsula protecting the island from invasion - though now that threat has passed, the effect is simply impressive rather than imposing. Malta is small and easy to navigate (by car or by bus), so you can fill your days discovering secluded beaches, little villages, and the numerous ancient palaces and temples which are scattered all over the island. The perfect recipe for a fortnight's relaxation.
While you're here: Malta has some of the finest diving and snorkelling spots in Europe - and while they don't rival the colour and variety found in Caribbean waters, they're certainly worth a look. Local favourites include Gnejna Bay and Ghar Lapsi for snorkelling.
All images from Alamy