Amazing restaurants in Lima, Peru for outstanding Peruvian dishes and dreamy ceviche
Restaurants in Lima don't get better than these...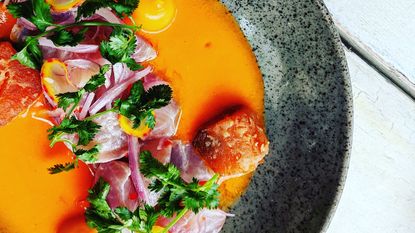 (Image credit: Lydia Swinscoe)
woman&home newsletter
Sign up to our free daily email for the latest royal and entertainment news, interesting opinion, expert advice on styling and beauty trends, and no-nonsense guides to the health and wellness questions you want answered.
Thank you for signing up to Woman & Home. You will receive a verification email shortly.
There was a problem. Please refresh the page and try again.
Headed up by world-renowned chefs with kitchens full of enchanting local ingredients, restaurants in Lima provide an addictive combination that ensures this South American city sits high on any food-lovers travel list.
And Peru—one of the best places to visit in March—arguably grows some of the finest and most nutrient-rich produce on the planet. Over 1,500 miles of wild Pacific coastline paired with lush steamy jungle and dusty highland provide perfect growing conditions for a plethora of fruits, roots, and vegetables—from huge avocados, coffee beans, and fragrant mangoes to the aphrodisiacal delights of maca root, sour camu camu berries, and organic cacao.
The abundance and variety of the city's food offering draws chefs from all over the country, each eager to showcase the best of what Peru has to offer in innovative and highly pleasurable dishes you'll dream of long after leaving.
While wondrous Machu Pichu captures hearts with its ancient mystery, it's Peru's capital, Lima, that wows with its abundance of top-class restaurants and dining options, spanning cheap eateries through to sophisticated spaces mind-blowing tasting menus.
Much like how eating traditional Italian dishes in Italy makes them taste better, a plate of ceviche in Lima (or any of Peru's coastal towns or villages) is unlike anything you may have sampled outside of the country.
Here are the most unforgettable restaurants in Lima for traditional Peruvian dishes and mind-blowing ceviche…
The best restaurants in Lima, Peru for outstanding Peruvian dishes
Kjolle, Barranco
Top female chef, Pía Leon—who at 31, was named Latin America's best female chef—uses ingredients such as yuca, creamy fleshed cherimoya fruit, and Amazonian honey to create dishes that exude passion and love, making dinner at Kjolle an experience that appeals to all the senses, and a sublime introduction to Lima's flourishing food scene.
Pía's restaurant Kjolle, in the trendy district of Barranco, has an industrial feel and a garden filled with poisonous but mesmerizing angel trumpet flowers.
Once inside, grey concrete, metal staircases, and low-level lighting give the restaurant an edgy vibe, while intriguing dishes are served on the most beautiful of tableware. The tasting menu here is outstanding. Served by extremely attentive and knowledgable staff standout courses are Beef & Corn—tender slow-cooked short ribs covered in a burnt corn puree with Peruvian herb Paico used in the dressing, and 'Scallops & Seeds'—a simple dish of scallops with lime extract, ginger, and Pacae, a fruit which comes from a tree native to the Andean valleys.
In terms of dessert, Cacao From Mil is hard to beat. This chewy, nutty, chocolatey concoction laced with the distinctive tasting Cherimoya fruit and Amazonian Honey is seriously addictive.
Each and every dish is based around fruits, vegetables, and ingredients that are synonymous with Peru and the country's rich variety of native plants creating a truly unmissable dining experience.
Barra Khuda, La Victoria
Equally as exciting, but far more relaxed is low-key Barra Khuda, a restaurant you'd easily walk past, such is its unpretentious feel.
Serving visually stunning dishes that look more like small works of art, this is the place to come for seafood, plates of ceviche, and tiradito or gyozas.
Ceviche—the national dish of Peru—uses the method of acid (lime or lemon juice) to 'cook' pieces of fresh raw fish, while tiradito fuses Japanese and Peruvian methods by thinly slicing the fish in a manner similar to sashimi before it's marinated. Some of Barra Khuda's tiradito dishes come topped with cacao nib shavings, hormigas culonas (edible ants), and popped quinoa, ingredients that are truly Peru, through and through.
Huancahuasi, Santa Catalina—La Victoria
This beautifully bright restaurant filled with Peruvian fabrics not too far from Barra Khuda also works traditional ingredients into their extensive menu, but here the food is typically Andean using ingredients from the highlands that are rich in nutrients.
Huancahuasi's dishes are simple and unassuming, yet satisfying, using grain, corn, herbs, meat, and sweet potato to create wholesome meals and interesting desserts.
Chicha Morada is also on the menu: this must-try drink is made from boiling purple corn (grown along the Andean mountains), with pineapple skin, cinnamon, and cloves. Like its alcoholic counterpart Chichi de Jora (a type of corn beer), Chicha Morada is a cultural institution throughout the whole of Peru.
La Niña, Miraflores
The head chef at La Niña is so filled with passion for his work that it bubbles out of him as he describes his stunning menu at the coolest new place to eat in Lima.
Dishes here range from scallops served daintily in shells with toasted avocado and coral sauce, hot ceviche, roasted guinea pig, and duck magret served with tucupi sauce—made by extracting wild roots from the Amazon Jungle.
Each course is served alongside a Peruvian or Chilean wine pairing to complement the dish including an exciting orange biodynamic wine from the Mimo winery in Peru's Ica valley.
Isolina, Barranco
On a mission to make offal cool again, Chef José del Castillo is leading the way at Isolina. Peruvian cooking has always included a fair amount of offal but it's great to see a younger crowd also getting excited about the oft-forgotten offcuts.
Huge portions mean sharing is the way to go with dishes like Cau Cau con Sangrecita (a fried blood and tripe dish), chicken sweetbread stew, and pan-fried beef liver regularly making an appearance on the menu.
If offal isn't your thing, Lomo Saltado (wok-fried steak, onions, and tomatoes) is sure to satisfy and is a staple Peruvian dish you'll find all over the country.
Cocktails here are strong and delightful, don't miss Capitana Isolina made of Pisco, vermouth, a splash of red wine, and bitters.
Sign up to our free daily email for the latest royal and entertainment news, interesting opinion, expert advice on styling and beauty trends, and no-nonsense guides to the health and wellness questions you want answered.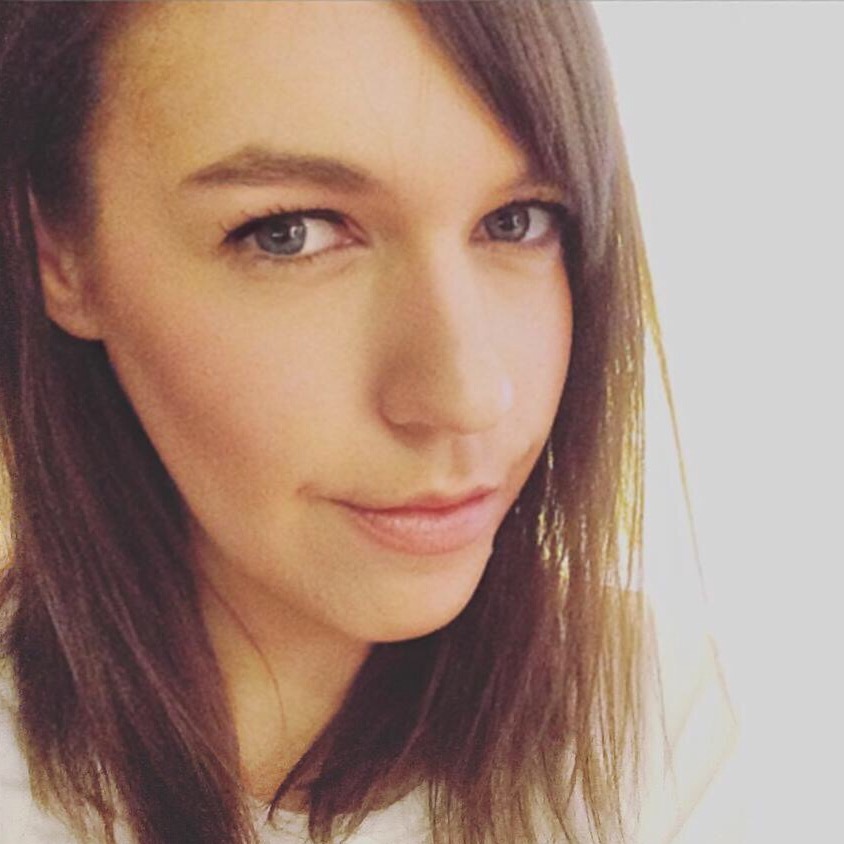 Lydia is woman&home's Lifestyle News Editor and a freelance travel writer. Day-to-day she manages an international team of nine news writers and oversees all news content on woman&home.com. Her travel writing has been published in BBC Good Food, Oh magazine, Harper's Bazaar, Town&Country, ELLE, MailOnline, Woman, and woman&home.