Fitbit Versa 3 review: Is this Fitbit's best smartwatch yet?
We tried and tested the Fitbit Versa 3 to help you decide which fitness smartwatch to buy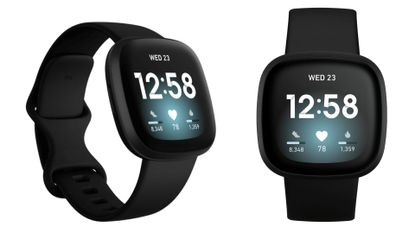 (Image credit: Fitbit)
A great smartwatch for anyone who wants high-grade fitness tracking without the intensity of a professional tracker
Why you can trust Woman & Home Our expert reviewers spend hours testing and comparing products and services so you can choose the best for you. Find out more about how we test.
The Fitbit Versa 3 is the brand's latest model, offering great fitness tracking elements alongside innovations like music streaming and voice assistant features. It's a great choice whether you're new to smartwatches or want to dial into a more simplified way of tracking.
I tested a wide range of Fitbits, both trackers and smartwatches, and considered how easy they were to use, the range of features they had, how comfortable they were to wear, and most importantly, whether they helped me track my fitness progress. Each Fitbit was also charged multiple times to check for battery life.
But the Versa 3 came out on top. I've been tracking my steps, heart rate, calories burned, and kilometers run for the last five years with a number of the best Fitbits and the best fitness trackers. The Versa 3 has been the only one to stand the test of time. I've used the watch every day for the last two years and today, it's still going with as much power and efficiency as it did when I first bought it.
Fitbit Versa 3 specifications
Size: 40.48mm x 40.48mm
Battery life: Up to 6 days
Charge time: 12 minutes to full power
Water resistant: Up to 50m
RRP: $229.95 / £169.99
Who does the Fitbit Versa 3 suit?
The Fitbit Versa 3 is great for anyone who wants to track their exercise, nutrition, or general wellness statistics - and isn't too bothered about having the newest Fitbit. While other brands like Whoop and Garmin have the onus on professional fitness tracking, the Versa 3 is the ideal tracker for those who want a sleek, minimalist-looking watch that tracks basic stats along with some more advanced insights, like sleep quality.
In terms of the watch's primary use, fitness tracking, the 21 different pre-programmed workout functions should make it a top choice for any enthusiast who exercises regularly, whether the choice of sport is walking for weight loss or rock climbing, as this is when the tracking is most effective and reliable.
Unlike models before it, the Versa 3 offers detailed sleep information including the time that you went to sleep, when you woke up and how much of that time in between was spent in the different stages of sleep, giving you a total score for your sleep quality that night. So it's also a perfect choice for anyone who just wants to get insights into their sleeping schedule and learn how to sleep better.
What is the Fitbit Versa 3 like to use?
In one word: easy. I found that this smartwatch is the easiest one to charge, with a magnetic-touch charging cable that fits into any USB plug or socket. While you may expect overall battery life to decrease over time, even after two years I've found that my watch rarely needs charging before the day six mark - if not longer.
The workout mode is an essential part of the Versa 3 and if you're only doing workouts that last a few hours, it'll hardly make an impact on your battery life. When you want to start recording your workout, it's just four taps to pick out your exercise and get going. From the off, sport-relevant details show on screen in a slide-show format. For running, it's stats like time, distance, pace, average pace, heart rate, calories burnt, steps, active zone minutes, and time of day. When you finish your workout, final stats will display on the screen and you can tap out to return to the homepage.
Being able to access important programs quickly is what makes the Versa 3 a better model than many of the other Fitbit types. It's a smartwatch rather than a tracker so has a wider, square-shaped screen rather than a slim, rectangular one as seen on trackers like the Fitbit Inspire 3.
Other features available in just three taps include a timer, ideal if you need one while cooking I find, an alarm clock that causes the watch to vibrate gently on your wrist at the designated time, and music streaming from Spotify and Deezer services. The latter is particularly useful if you're working out away from your phone, as you can switch tracks on your wrist as you move.
When it comes to viewing your insights as a whole, you'll need the Fitbit app. It's totally free to download and connect your watch to - but you can also sign up to Fitbit Premium at $9.99 / £7.99 per month for more detailed insights. Here, you'll find the low-down on your stats for the day and days previous, sleep insights, and the record of your workouts.
Is the Fitbit Versa 3 comfortable?
While the Versa 3 is a generally comfortable watch to wear, barely noticeable day-to-day with the smooth silicone strap and slim clockface, I found that if you don't clean the strap and bottom of the clock face after sweaty exercise sessions, it can create an uncomfortable and itchy rash on your wrist.
When trying to find out what the problem was with my Fitbit leaving a rash, I looked online at various forums run by the brand and found some users had similar problems - to extent of leaving burn-like marks.
However, as the Versa 3 is water-resistant, it's so easy to clean - you can just run the watch under cold water and dry it off with a towel. If you find that the strap that comes with the smartwatch - the Infinity band - doesn't work for you, there are several other practical sports bands to choose from that allow for more breathability, along with other styles.
Battery life and charging the Fitbit Versa 3
Fitbit generally does battery life incredibly well, much better than their equivalents by Apple or Samsung. It'll be six days between charges 99% of the time, or even longer I found if you just leave it to tick away on your wrist and don't enable any workouts that trigger GPS tracking software.
The only time when you'll need to give it a little extra boost is when you start a workout and leave it actively tracking for hours on end, as I did when I went on a particularly long bike ride. I started at 54%, which would normally last me at least two days ticking along in the background with a couple of short workouts enabled in that time. But over the day, the workout mode managed to reduce the battery down to nothing through consistent GPS use. Now if I go on long cycles or hikes, I just leave the watch to automatically pick up on the workout as it'll still track them through the watch, giving you your stats in the app, but without the real-time tracking that uses battery-eating GPS software.
Some of the screen settings will also reduce the battery life, I found, like the always-on option where you can have a permanently awake watch screen. Keeping the screen at a low light level will also help keep the watch at high battery for a longer time.
What features does the Fitbit Versa 3 have?
The Fitbit Versa 3 offers a full range of fitness-tracking statistics, both live on the watch and in the (free to download) Fitbit app, along with other features including:
Step count
Heart-rate tracking
Calories-burnt
Built-in GPS
Active Zone Minutes
Sleep score (view in app)
Timer
Alarm clock
Weather
Voice Assistant
Agenda
Compatible with Fitbit Pay
Find My Phone
Personalized daily breathing sessions
Real-time pace and distance tracking on programmed workouts
Music streaming from Spotify and Deezer (subscription required)
These are just the features that come with the Fitbit Versa 3, both in the watch and on the free version of the app. If you choose to sign up for Fitbit Premium, $9.99/£7.99 per month, then other insights are available including a Daily Readiness Score that predicts whether you're recovered enough to work out again.
Is the Fitbit Versa 3 worth buying?
Absolutely. Price-wise, it's one of the more affordable options out there - coming in at $229.95 / £169.99. While the Versa 3 isn't as high-tech as the Apple Watch, it does come in at £100 cheaper than the latest model and it's available in a whole range of colors from cool Black Aluminium to peachy Pink Clay. The versatility of the design is also what makes it one of the best gifts for runners and anyone else who enjoys working out often.
While it might not be as high-tech as others in the market, it's all you need if you want deep insights into fitness capabilities and sleep schedule, enough to both motivate and instruct you on how to make healthier changes to your day-to-day life, without the intensity of sport-specific exercise trackers.
Thirdly, the battery life is pretty much unbeaten across the range of fitness trackers. If you're looking for a watch to have on your wrist most of the time, either recording stats as you go about your day-to-day or enabling workout-specific programmes, you'll need decent battery life and at six days of power, it doesn't get much better than this.
Sign up to our free daily email for the latest royal and entertainment news, interesting opinion, expert advice on styling and beauty trends, and no-nonsense guides to the health and wellness questions you want answered.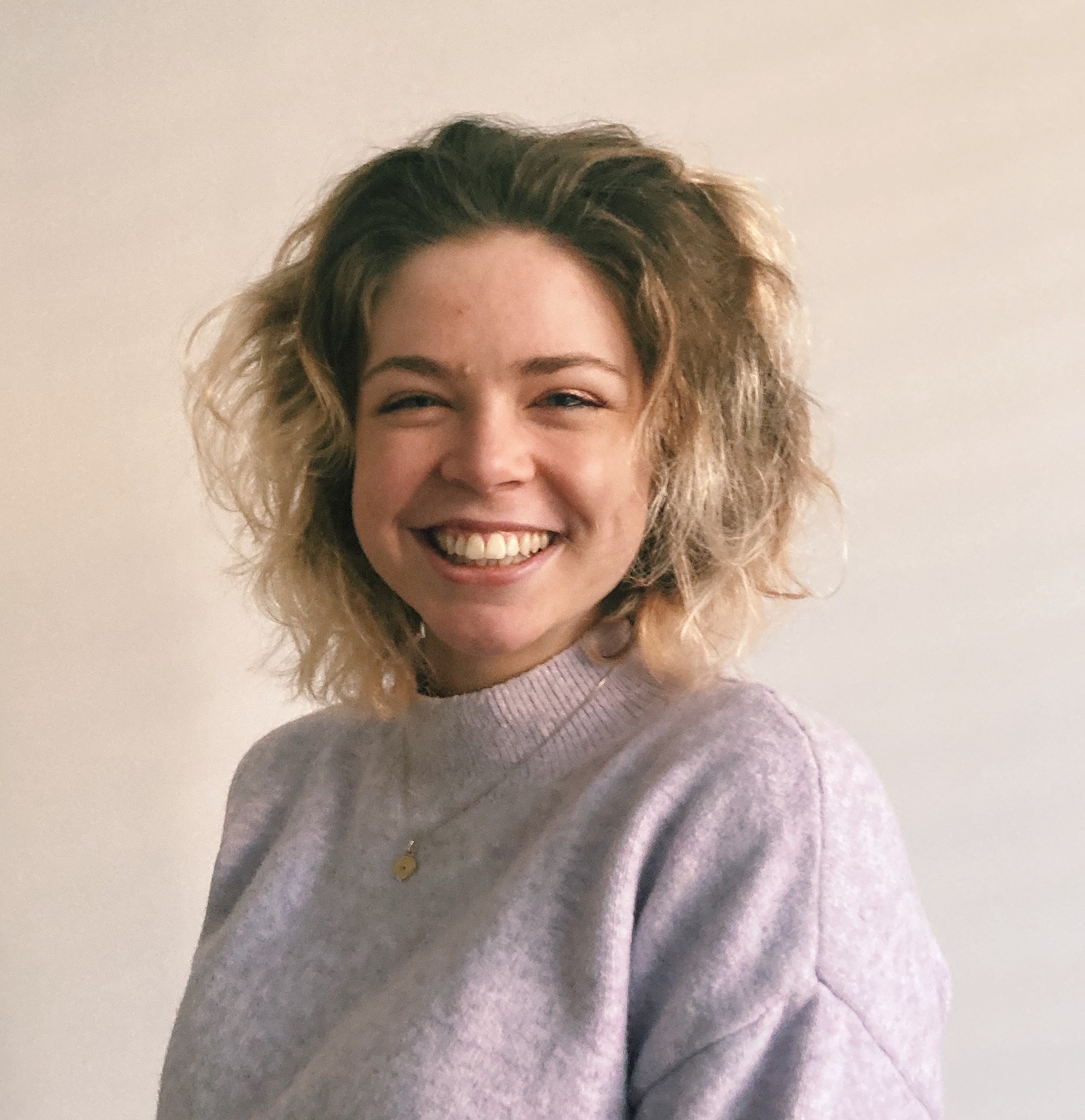 A digital health journalist with over six years of experience writing and editing for UK publications, Grace has covered the world of health and wellbeing extensively for Cosmopolitan, The i Paper and more.
She started her career writing about the complexities of sex and relationships, before combining personal hobbies with professional and writing about fitness as well. Everything from the best protein powder to dating apps, the latest health trend to nutrition essentials, Grace has a huge spectrum of interests in the wellness sphere. Having reported on the coronavirus pandemic since the very first swab, she now also counts public health among them.