The best 50th birthday gift ideas for women and men that they'll use and appreciate
Our guide to notable 50th birthday gift ideas will give you inspiration on how to best commemorate this milestone occasion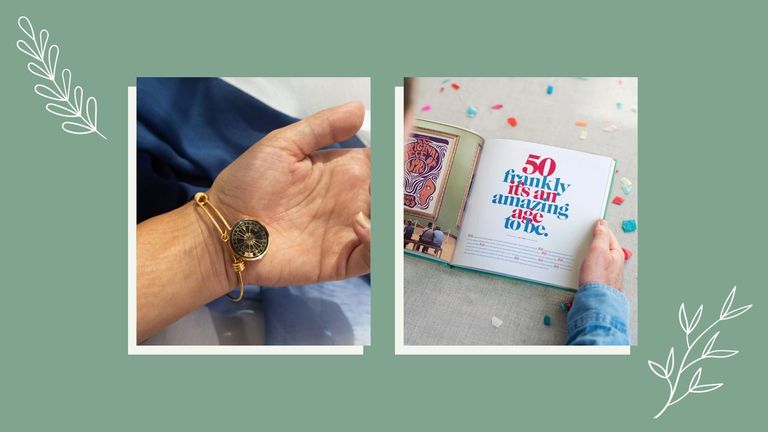 (Image credit: Future)
Finding the best 50th birthday gift ideas can be a challenge — particularly if the one celebrating this milestone has accomplished and acquired so much in their half-century of living. What can you possibly get for this person?
Below, we've put together a list of the best presents for men and women who are on the threshold of their sixth decade. Whether you're buying for a partner, friend, sibling or co-worker, these are items and experiences we believe they'll value greatly and look upon fondly.
For added inspiration, also take a look at our guide to the best 40th birthday gift ideas. And if you have a busy wedding season ahead, our edit of unique wedding gift ideas has you covered on that front.
The best 50th birthday gift ideas
Our list of the best 50th birthday gift ideas features an array of objects and experiences that span multiple price points so you'll be able to find whatever you need within your desired budget.
The entries in our gift guide are as practical as they are thoughtful. Here you'll find smartwatches, small kitchen appliances, and gift cards they can put towards a highly-anticipated vacation.
We've also included several sentimental and tasteful trinkets that'll remind your birthday gal or guy of what they've accomplished in their 50 years—and how much more they'll achieve beyond that.
Where to find the best 50th birthday gift ideas
Below are a few retailers to check out to find that perfect 50th birthday gift idea...
50th birthday gift ideas for women
50th birthday gift ideas for men
Alison Barretta is a freelance writer and editor from Philadelphia, USA who specializes in home and lifestyle, skincare, and tech. For the last 15 years, she has been sharing buying advice and product reviews with curious, cost-conscious shoppers from around the world. Alison's work has been featured in Forbes, Business Insider, Tom's Guide, TechRadar, and Creative Bloq.
When she's not reviewing mattresses or waxing poetic about her favorite face cleansers, Alison can be found teaching/training in martial arts, streaming underrated TV series, trying new recipes, and singing karaoke until her throat is hoarse.