The best 50th birthday gift ideas for women and men that they'll use and appreciate
Our guide to notable 50th birthday gift ideas will give you inspiration on how to best commemorate this milestone occasion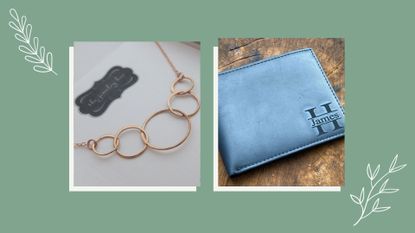 (Image credit: Future)
Searching for the best 50th birthday gift ideas doesn't have to be a challenge. We've put together a list of products that'll suit anyone who is embarking on the half-century mark — whether they want to openly acknowledge it or keep it on the down-low.
Whether you're buying for a partner, friend, sibling, or co-worker, these are items and experiences that anyone turning 50 will value greatly and look upon fondly. And if you're unsure of how to choose the right 50th birthday gift, we have some expert advice to share to make it as meaningful as possible for your recipient.
For added inspiration, you can also take a look at our guide to the best 40th birthday gift ideas.
Our best 50th birthday gift ideas for meaningful presents
Our list of the best 50th birthday gift ideas features an array of objects and experiences that span multiple price points so you'll be able to find whatever you need within your desired budget.
The entries in our gift guide are as practical as they are thoughtful. Here you'll find everything from smartwatches to small kitchen appliances, and even the best gift cards for the ultra-fussy recipient who already has everything they could ever need.
We've also included several sentimental and tasteful trinkets that'll remind your birthday gal or guy of what they've accomplished in their 50 years—and how much more they'll achieve beyond that.
Where to find the best 50th birthday gift ideas
Below are a few retailers to check out to find that perfect 50th birthday gift idea...
50th birthday gift ideas for women
50th birthday gift ideas for men
What is the traditional gift for a 50th birthday?
A traditional gift for a 50th birthday (or anniversary) is something made of gold. It signifies wealth, success, and prosperity. It's also associated with winning - after all, turning a half-century old is a feat in and of itself — one that should certainly be celebrated.
For your partner or loved one who is turning 50, a nice piece of gold jewelry like a ring or pair of studs is a suitable way to mark the occasion. Personalized jewelry gifts are always a thoughtful and meaningful present for milestone birthdays too. For men, a gold-plated watch or pair of cufflinks are also good options. However, if they're not one for jewelry, you can still follow tradition by purchasing a gold-colored item or an accessory that includes a gold touch, such a monogrammed gifts or home decor.
If you have a busy wedding season ahead, our list of unique wedding gift ideas has you covered.