The Seven Make-Up Tips You MUST Do After 40, According To The Experts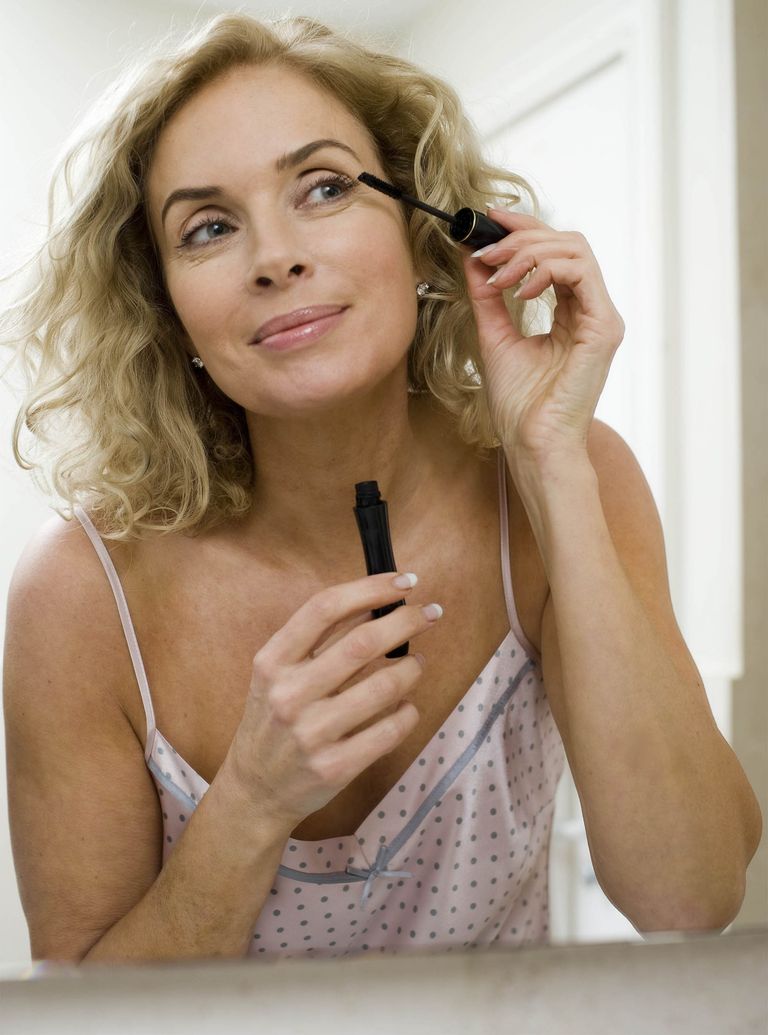 (Image credit: Getty Images/Cultura RF)
We've enlisted the beauty world's most-respected make-up artists to share their top make-up tips for women over 40.
Working with some of the biggest names brands in the industry, these experts really understand what women want.
MORE:Kate Garraway's Bizarre Beauty Trick For Younger Looking Skin
From the best anti-ageing products to genius beauty tips that will help you maintain a bright, radiant look, this is the only make-up advice you'll ever need...
Val Garland - Global Make-Up Director, L'Oreal Paris
Top tip: "If your foundation feels dry or cakey, applying a bit of moisturiser on top, then finish by dusting a layer of bronzer onto cheeks for a healthy glow." Try: L'Oreal Glam Bronzer, £10.99; L'Oreal Age Perfect Anti-Aging Radiant Foundation, £12.99
Sharon Dowsett - Ambassador, Blink Brow Bar
Top tip: "Always conceal the area between your inner eyes and the bridge of your nose. Often there's a blue shadow visible here which many people forget about, but erasing it really brightens your eyes." Try: BBB London Conceal and Lift in Medium, £22, has a peachy tint to counteract blue.
Charlotte Tilbury - Celebrity Make-Up Artist & Brand Creator
Top tip: "Try my Magic Cream, darling! So called because I used it backstage to turn around the tired skin of supermodels: they became obsessed and would ask me for a dab of my 'magic' ultra-moisturising potion!" Try: Charlotte Tilbury's Magic Cream, £70
Caroline Barnes - 'Speedbeauty' Youtuber and UK Make-Up Ambassador, Max Factor
Top tip: "Use long-lasting cream eye shadows. These allow you to contour your eyes with zero effort, and last all day without creasing." Try: Max Factor Excess Shimmer Eyeshadow, £7.99
Linda Cantell - International Make-Up Artist For Giorgio Armani
Top tip: "A good base and a touch of colour for cheeks is a must. Maestro Fusion suits older skin due to its non-drying, slippery oil-based formula." Try: Giorgio Armani Maestro Fusion, £36
Mary Greenwell - Ambassador, Laura Mercier
Top tip: "Don't attempt to 'cover' your wrinkles; no concealer is going to hide them. Instead, use a light concealer and be sure to moisturise well first." Try: Laura Mercier Secret Concealer, £21
Pat McGrath - A-List Make-Up Artist & Global Ambassador, Max Factor
Top tip: "Never skip mascara! It's so versatile and instantly brightens up the eye: wear alone for a natural look or apply a thick coat for more drama." Try: Max Factor Masterpiece Lash Crown Defining Mascara, £10.99 Words: Jo Glanville Blackburn