The best Louis Vuitton bags to invest in—including the Speedy and Twist
Everything you need to know before investing in the best Louis Vuitton bags, plus a round-up of the most coveted styles.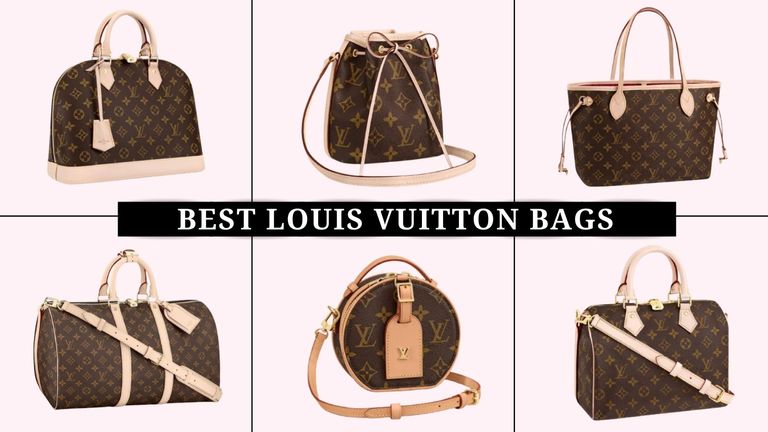 (Image credit: Future/Louis Vuitton)
When it comes to designer handbags, there's no denying that the best Louis Vuitton bags are up there as one of the most prestigious and coveted accessory brands, alongside Chanel and Gucci. What originally began as a luggage atelier in 1854 has skyrocketed into one of the most instantly recognizable–and often imitated–luxury labels.
"The best Louis Vuitton handbags have become a staple piece for the style-conscious," says Mahenoor, Head of Authentication at luxury resale service Cudoni. "Along with being classic, the quality and craftsmanship are unparalleled. Over the years, the fashion house has introduced many iterations of the classic monogram, like the Black Monogram Multicolor and the Reverse Monogram, both of which remind us how innovative and creative the house is. Whether you're looking for an iconic vintage piece or a more streetwear-worthy collaboration, Louis Vuitton does it all, and does it all incredibly well."
Of course, the best designer bags aren't just for birthdays, special occasions or days when your credit card spending has got a little out of hand. Choose well, and your bag will take pride of place on your shoulder for life. "Louis Vuitton bags are beautifully made pieces and as such, tend to be long-lasting if they are well cared for so you will get a lot of use from one," explains Tina Lipfriend, founder of bag rental service BagButler.
Are the best Louis Vuitton bags a good investment?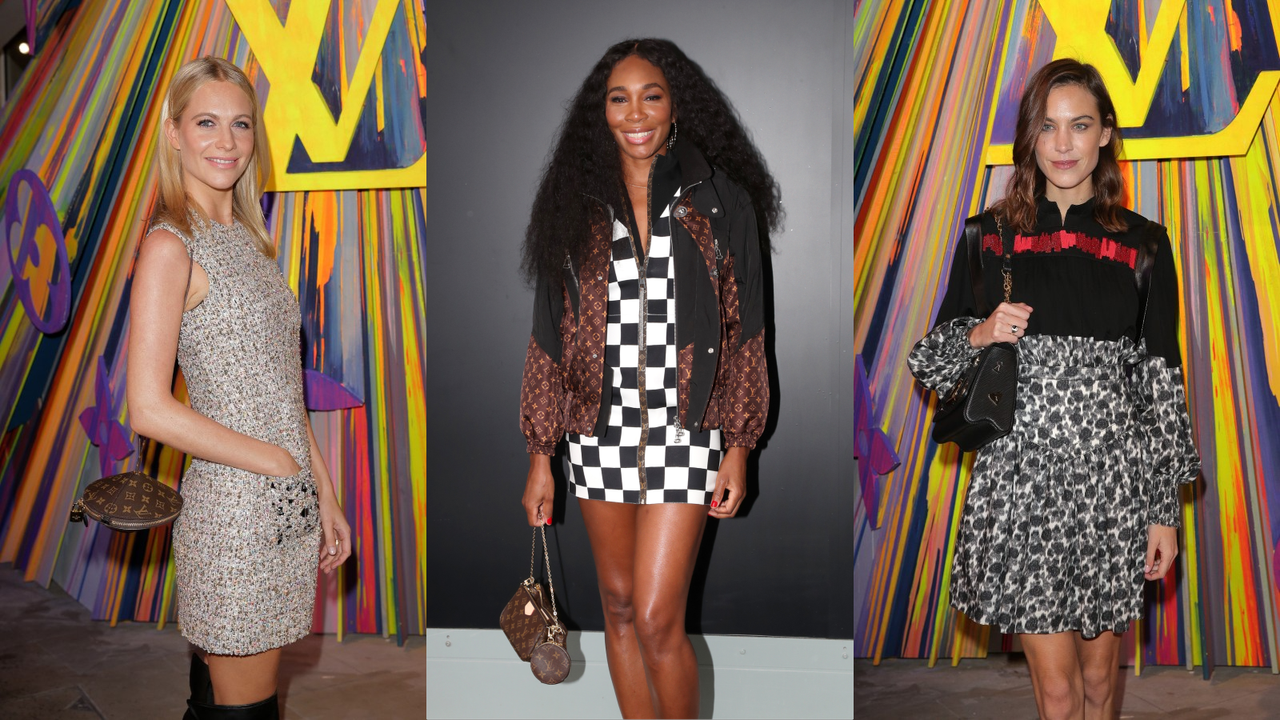 Take really, really good care of your best Louis Vuitton bag, and you may even find it becomes a shrewd investment. "Louis Vuitton tends to increase their prices by 2% to 25% each year, and that increase varies between styles and seasons," explains Mahenoor. "The increase mostly applies to the iconic styles, which is why you could sell your classic Alma for exactly what you paid in a few years—maybe even more if you keep it in pristine condition."
"Even better, if you were to purchase a recently-limited collaboration from the store directly, the item would then go for a premium on the resale market. This is usually thanks to the hype created around a collaboration, as well as the limited-run that would be available to just a few lucky buyers. A prime example of this would be the Louis Vuitton x Supreme collaboration from 2017. A classic Keepall from that collaboration can fetch roughly £6,000." An impressive figure, and one that seems almost conservative when we find one on sale for almost $30,000 (that's in excess of £21,000) from a well-known designer outlet.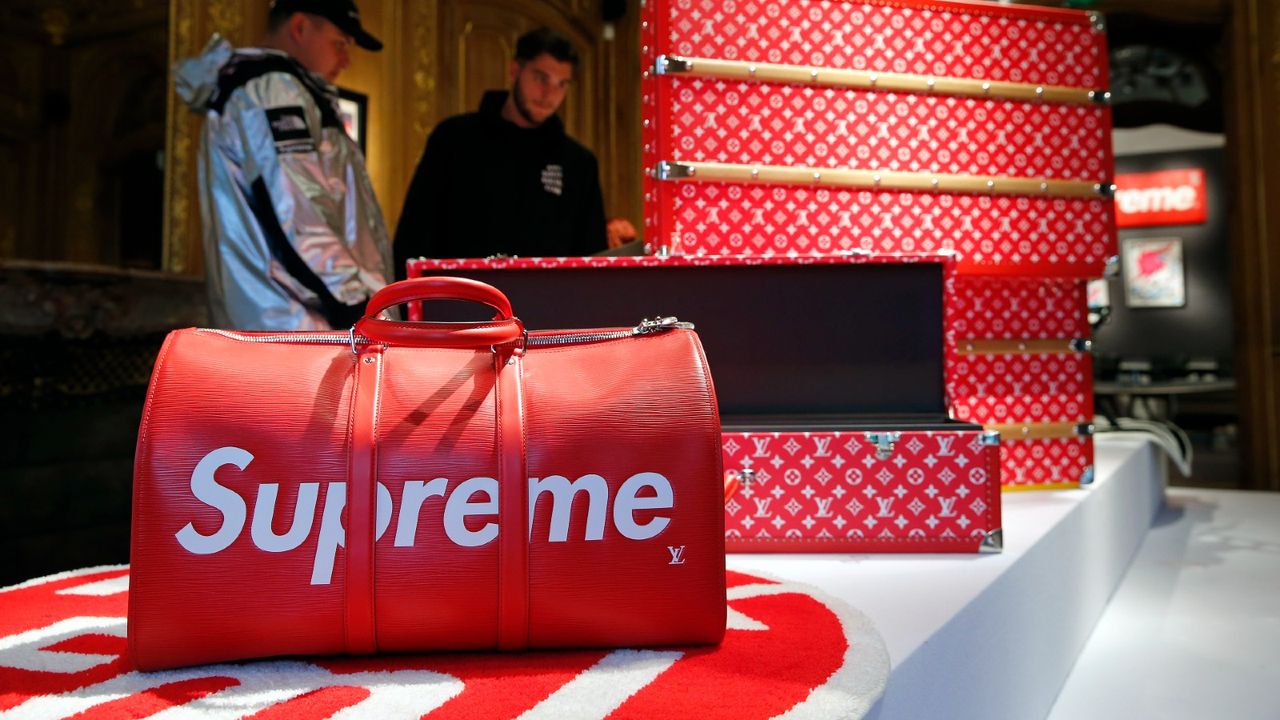 However, Tina is cautious about the potential for your best Louis Vuitton bag to increase in value. "Much is written about resale values and there is the notion that expensive bags only go up in value. I think this is misleading as there are so many variables. For example, with Louis Vuitton monogram pieces, much depends on the rarity of the shape. There is usually a commission to pay for resale too, which can be as much as 40% of the sales price. As with all things I would advise customers to buy what they love and look after it well."
There are a few different ways to buy your best Louis Vuitton bag. The first is directly from the brand, or alternatively, you could pick one up from a designer department store such as Harrods or Fenwicks. Prices range from around $800 to $5500 (£565 to £4,000). If you're not willing or able to pay full price, it is possible to find a cheap Louis Vuitton bag on preloved resale sites. Just be wary of authenticity, and always buy through reputable outlets. "Louis Vuitton is a much-faked brand," adds Tina, so do your research to ensure you're not being duped.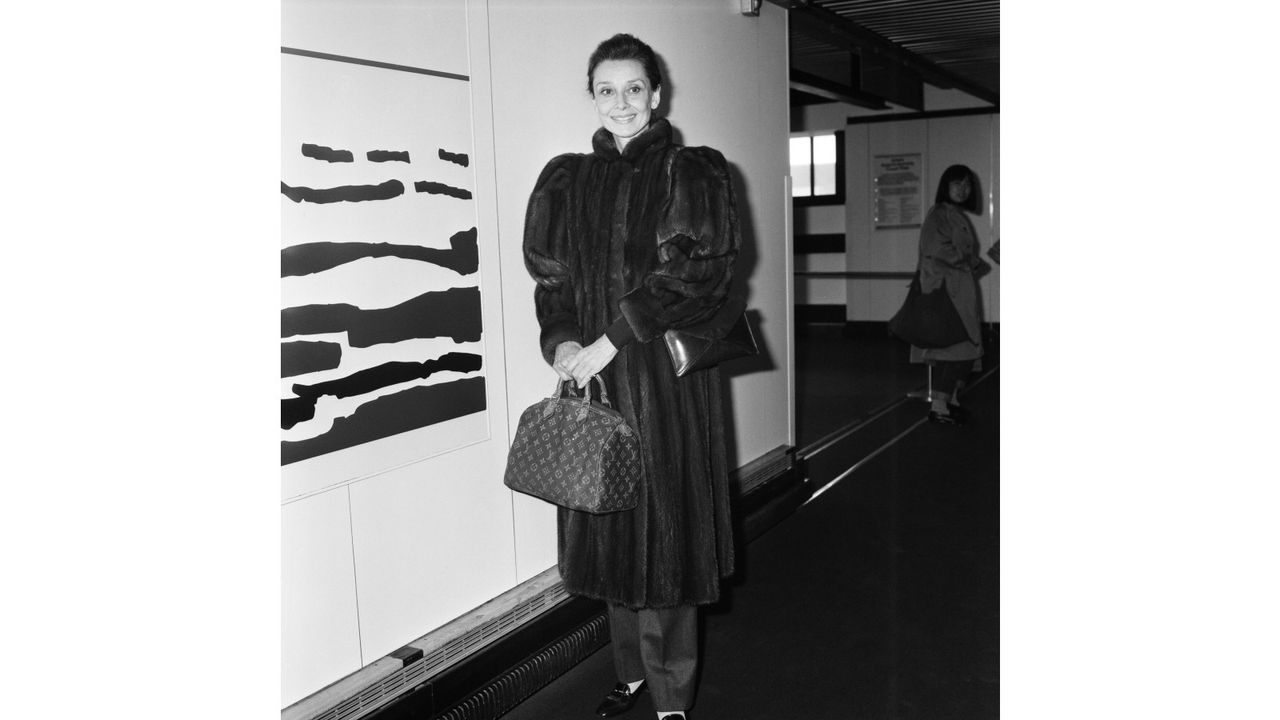 Louis Vuitton bags have a graced the arms of many a celebrity over the years, from Audrey Hepburn through to Kendall Jenner. Supermodels including Kate Moss, Erin O'Connor, Grace Coddington and Bella Hadid have all been spied carrying one of the classics. Fashion IT girls Poppy Delevigne and Alexa Chung are fans of the brand too, alongside celebrities such as Venus Williams and Alicia Vikander.
The best Louis Vuitton bags, as chosen by fashion experts
Not sure which is the best Louis Vuitton bag to invest in? Here's everything you need to know about the most coveted styles.
1. Louis Vuitton Neverfull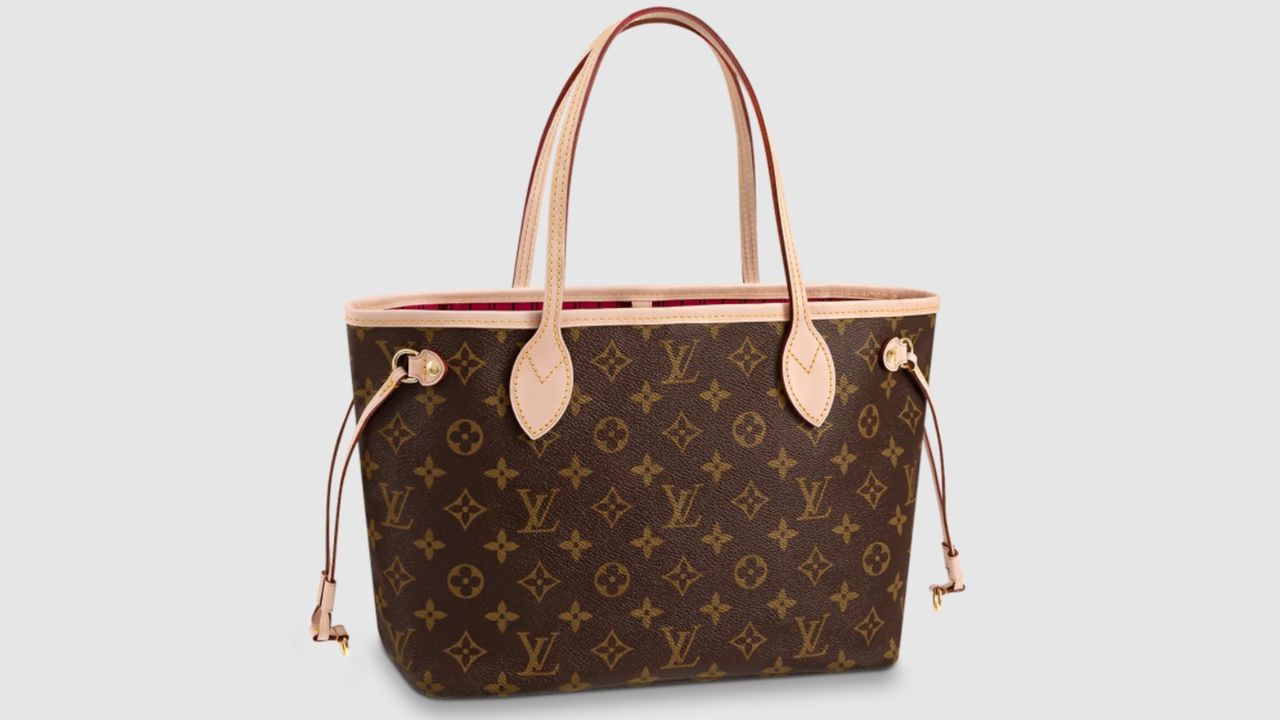 Louis Vuitton Neverfull
Reasons to buy
+Classic tote shape+Comes with a separate pouch
As you might have guessed by the name, the Louis Vuitton Neverfull makes plenty of room for stashing your essentials, which is why we've picked it as one of the best Louis Vuitton bags. The classic tote shape is set apart from the crowd with the addition of sleek side laces that can be loosened or tightened, and tear-shape-edged handles. Look out for variations of this bag that come complete with a separate pouch, which can also double as a handy clutch. Throw your Neverfull over your shoulder or wear in the crook of your arm, the choice is yours.
Neverfull—Fashion editor picks
---
---
---
2. Louis Vuitton Alma
Aside from the Boite Chapeau, this is the best Louis Vuitton bag for a heritage feel. Its origins can be traced back to 1934, then called the Art Deco original. The rounded shape, a stand-out luggage tag and wide handles are all distinctive features, as is the contrast base - added for extra durability at the corners. We'd wear ours across the body for laid-back weekends, and with the grab handles for work or smarter events.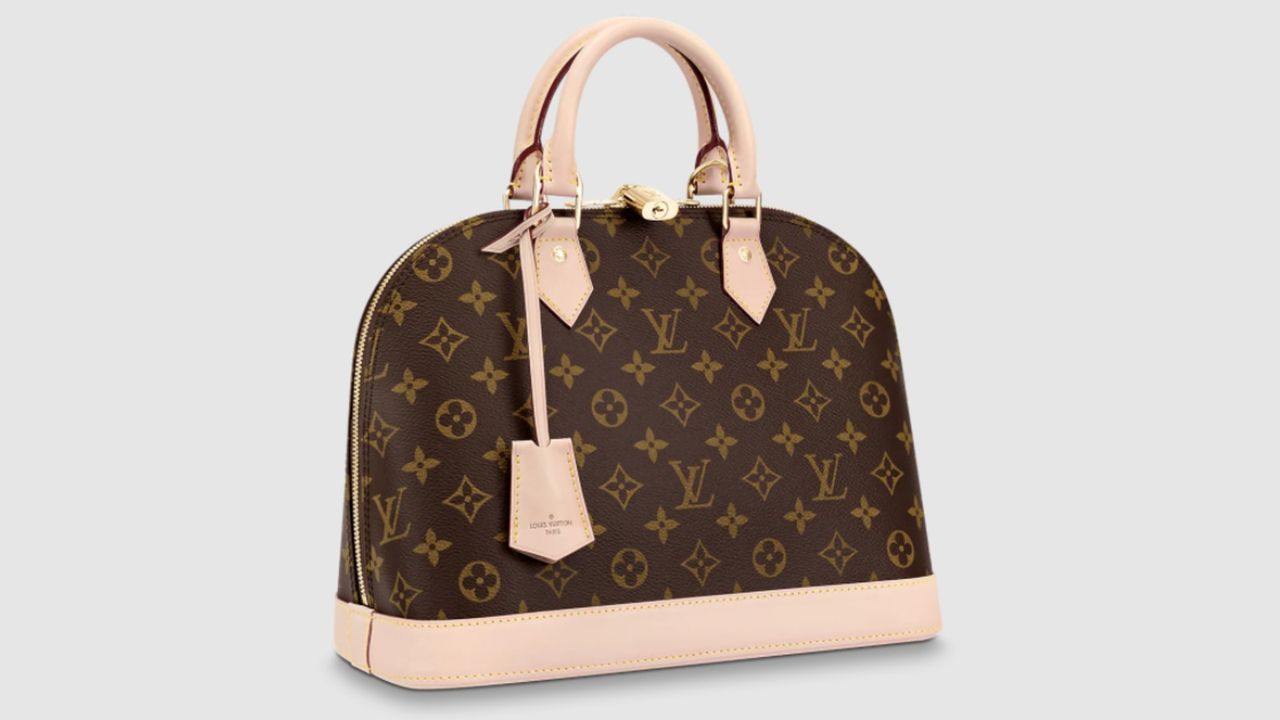 Louis Vuitton Alma
Reasons to buy
+Two ways to wear+Heritage design
Alma bags—Fashion editor picks
---
---
---
3. Louis Vuitton Speedy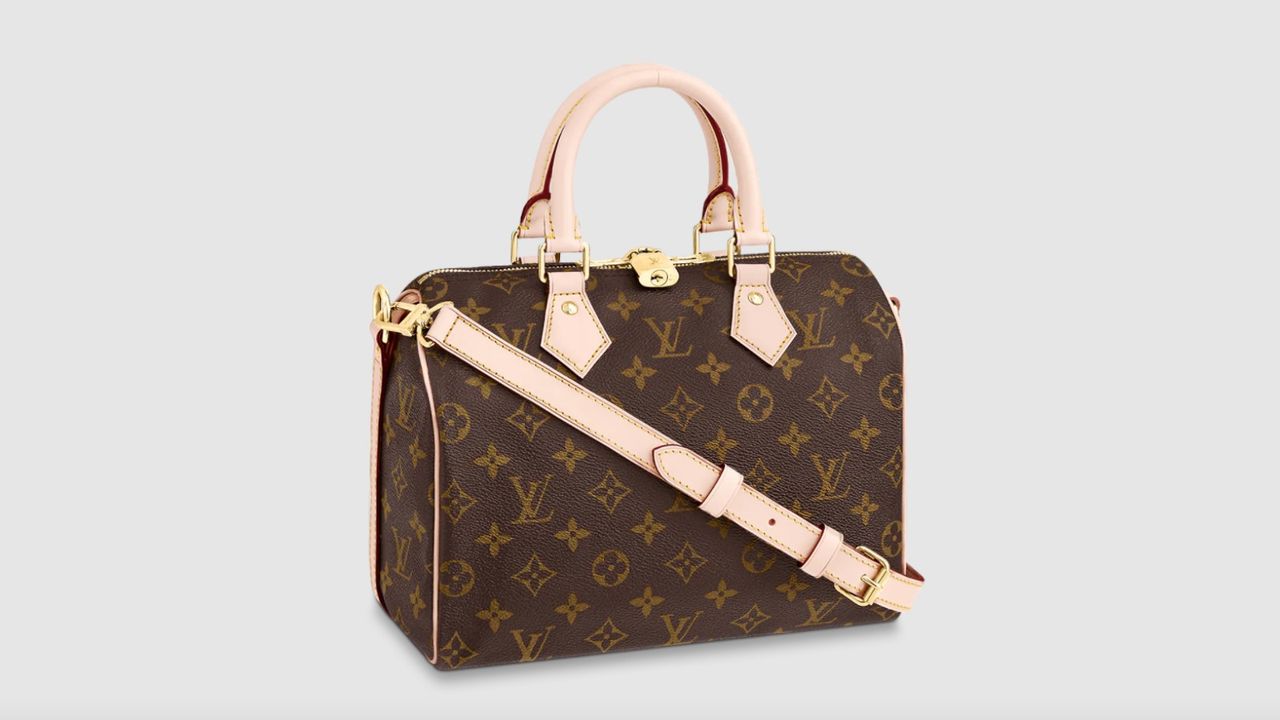 Louis Vuitton Speedy
Reasons to buy
+Popular and instantly recognisable design+Good for everyday use
Named Speedy to reflect the rapid pace at which those who used it in the 1930s were traveling, this is a bag that has stood the test of time, which is why it's one of our best Louis Vuitton bag picks. It's not dissimilar in shape and design to the Keepall, just on a smaller scale. Double zip compartments and super soft, rolled handles make it a chic and practical choice for all-week wear. The nano is the tiniest version, and the 40 the largest. If you're looking to save money, opt for the classic Speedy, over the Speedy Bandouliére. The body is made from canvas, instead of leather, and there's no cross-body strap, which is reflected in the price reduction. "At the moment, the most popular bag on our website is the beloved Louis Vuitton Speedy 30 in their signature Damier Ebene canvas" says Mahenoor of Cudoni."
Speedy—Fashion editor picks
---
---
---
4. Louis Vuitton Boite Chapeau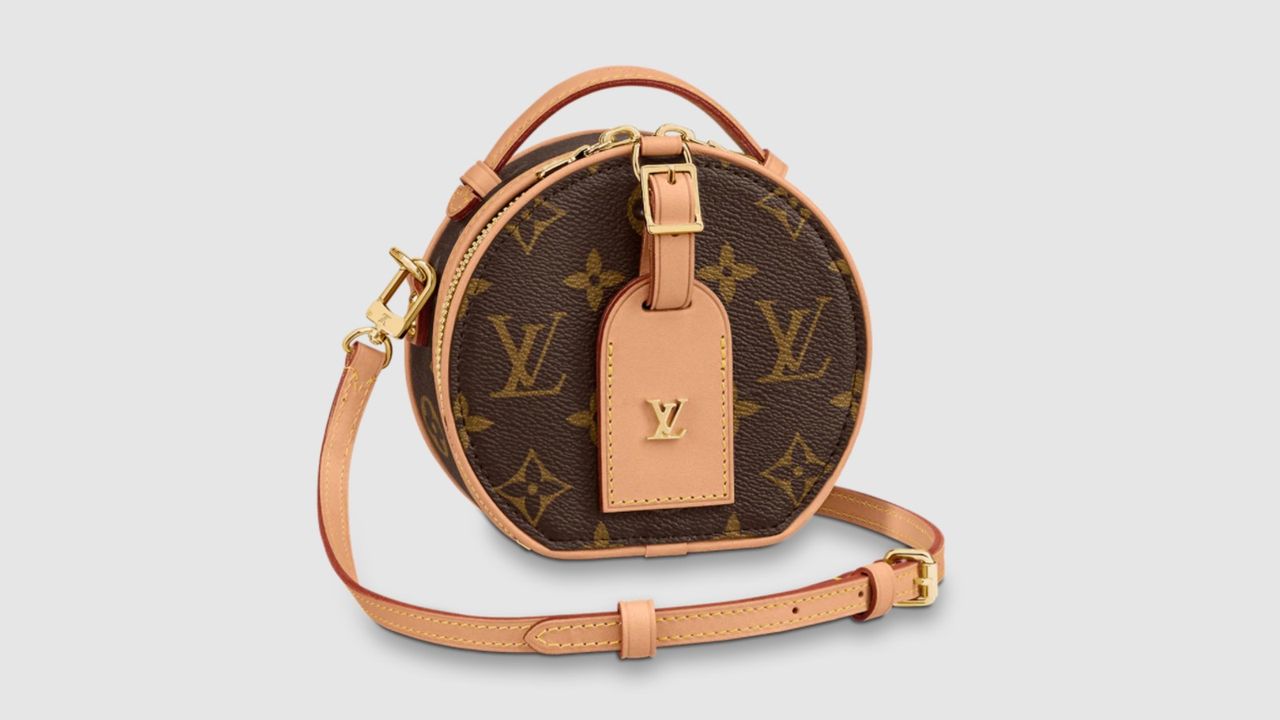 Louis Vuitton Boite Chapeau
Reasons to buy
+Choice of sizes+Vintage design
An iconic piece that makes a real statement, the Louis Vuitton Boite Chapeau is a modern re-imagining of a classic hat box. The structured shape makes for a really versatile piece. Use to dress up your best jeans during the day, and wear with a fancy frock come evening. Choose between the full size, mini or petite version depending on which size would make the best Louis Vuitton bag for you.

"The most popular Louis Vuitton on BagButler is the Boite Chapeau," advises Tina. "This piece receives a lot of activity on the website and is just about to go out to a customer on a remote Scottish Island, so it travels the length and breadth of the UK. This particular bag has also been rented by another customer wanting to try it out to see if she really liked it before buying her own."
Boite Chapeau—Fashion editor picks
---
---
---
5. Louis Vuitton Keepall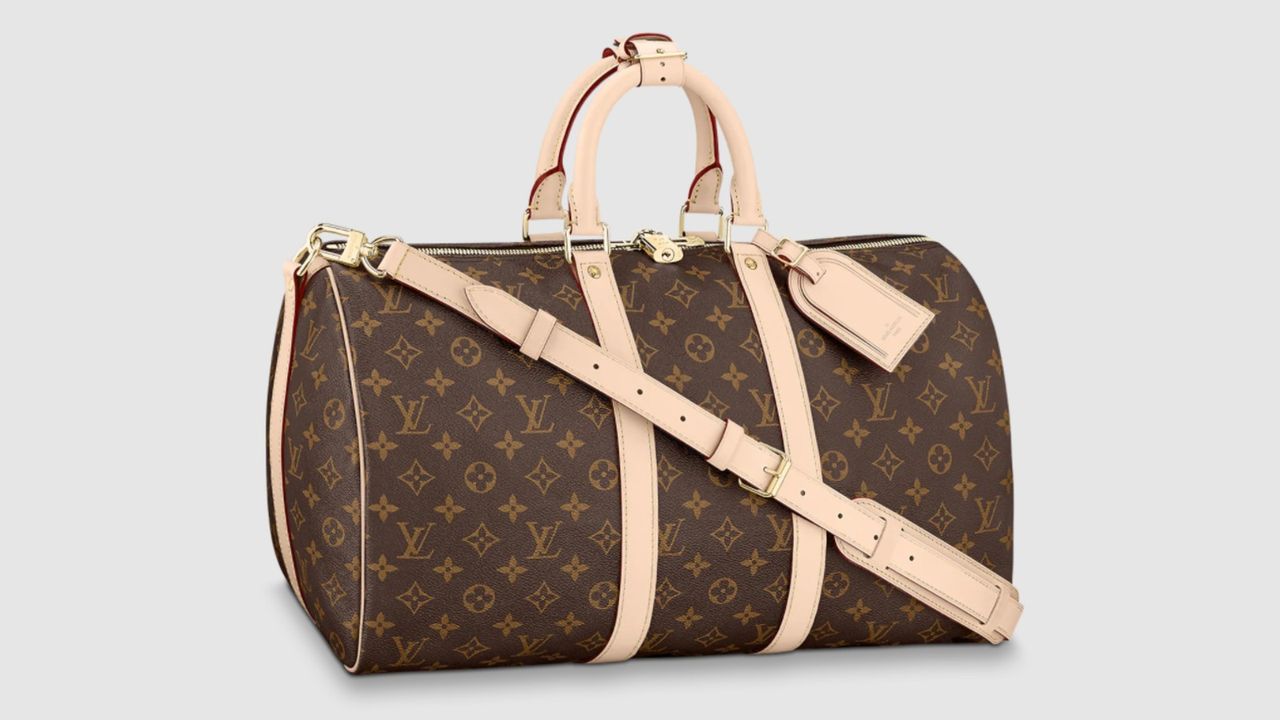 Louis Vuitton Keepall
Reasons to buy
+Great for travel+Co-ordinates with other Louis Vuitton luggage
If you're after a bag that's traveled the world, Louis Vuitton's Keepall has been at the sides of globetrotters since 1930. A duffle bag in the most sophisticated sense of the word, the almost cylindrical shape leaves maximum room for all your essentials. The exact dimensions and finer details vary ever-so-slightly depending on the version you choose. The good news is that there are plenty of options when it comes to size, depending on how light, or heavy, you like to travel. On most incarnations of this best bag, there's a choice of two straps (handles or a detachable cross-body) and of course, the brand's signature padlock, which is why we think it is one of the best Louis Vuitton bags. All you need now is a boarding pass.
Keepall—Fashion editor picks
---
---
---
6. Louis Vuitton Noé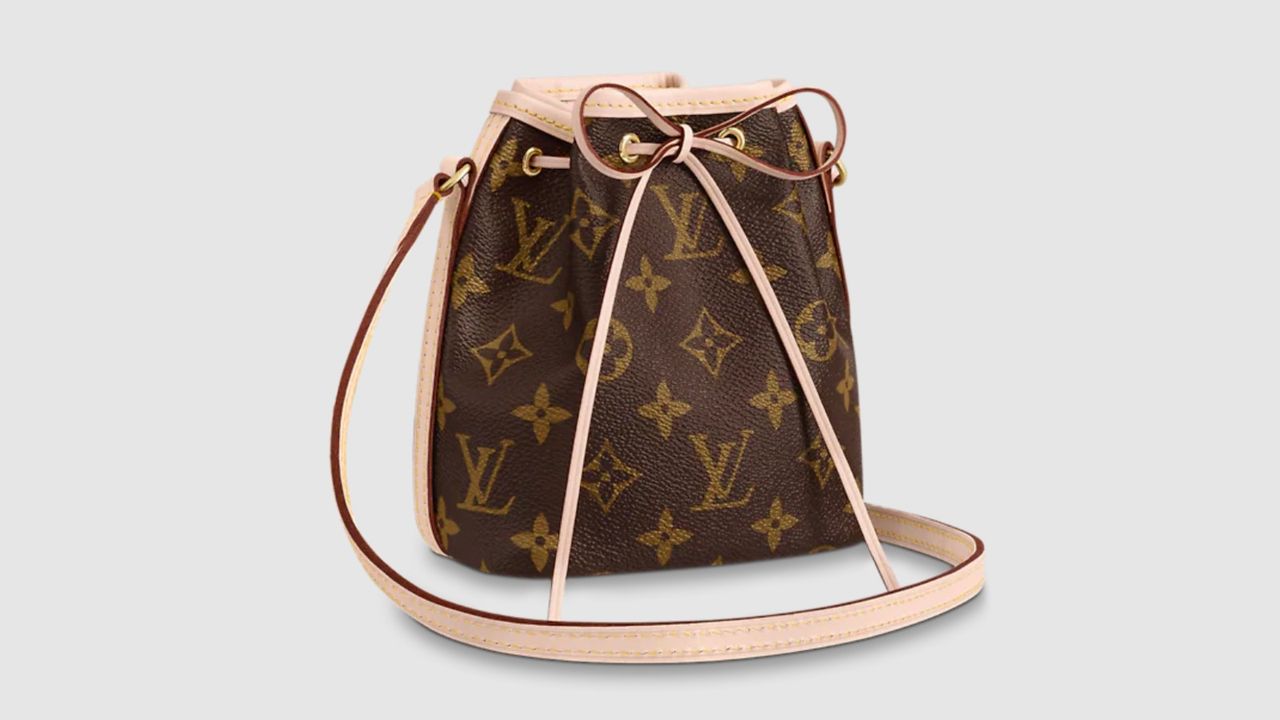 Louis Vuitton Noé
Reasons to buy
+Really spacious+Super sturdy
Of all the best Louis Vuitton bags on this list, the Noé really is a bag after our hearts. It's a reimagining of a 1932 design by Gaston-Louis Vuitton, the grandson of the brand's founder, which was created as a sophisticated way to carry champagne. Now, while we wouldn't recommend keeping a bottle of fizz in any designer bag, the modern version is more than sturdy enough, with a bonded lining and roomy bucket shape. One of the most relaxed styles in the Louis Vuitton collection, this is a true, throw-on-and-go bag.
Noé—Fashion editor picks
---
---
---
7. Louis Vuitton Twist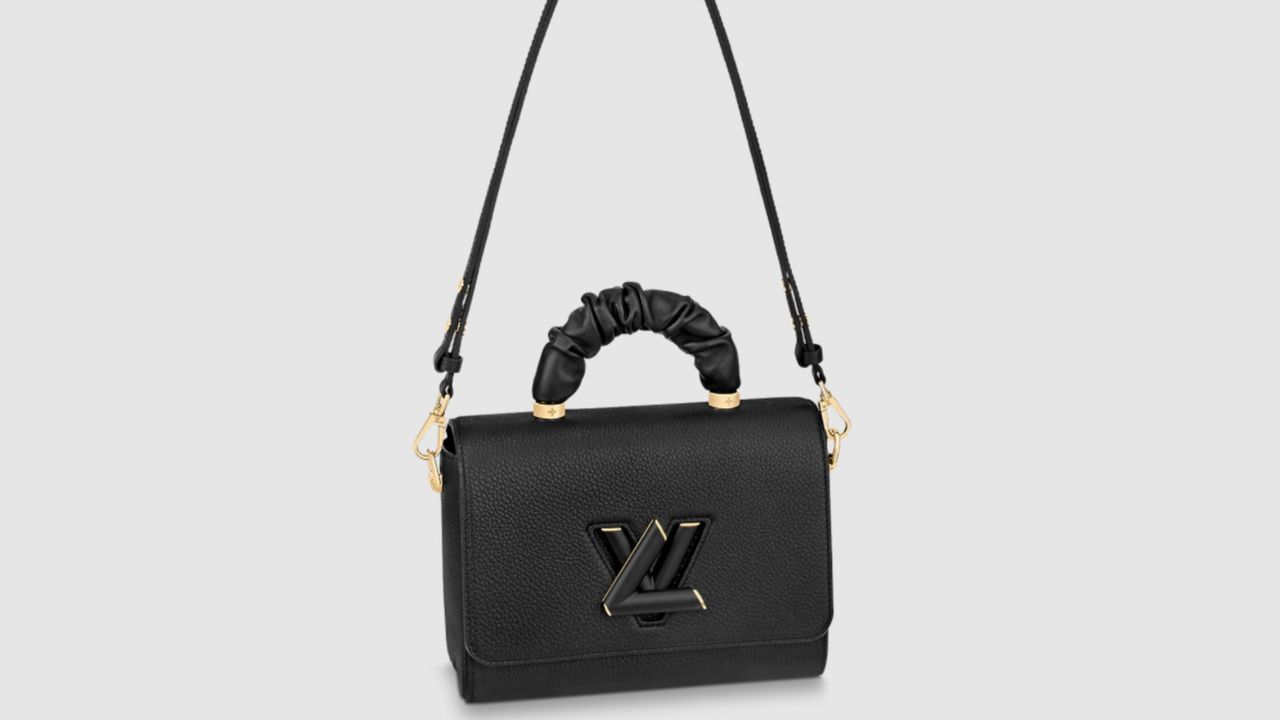 Louis Vuitton Twist
Reasons to buy
+Hands free design+Broad choice of colourways
A departure from the brand's signature monogram print and roomy shapes, the Twist is neat, compact and available in an assortment of colourful shades and patterns. There are neutrals too of course, in a muted palette of black, brown and beige. The focal point of this best Louis Vuitton bag is of course the twist lock, which creates an overlapping LV when closed, and a double V when open. The Twist tends to have two chain straps, but some versions have leather instead.
Twist—Fashion editor picks
---
---
---
8. Louis Vuitton Bréa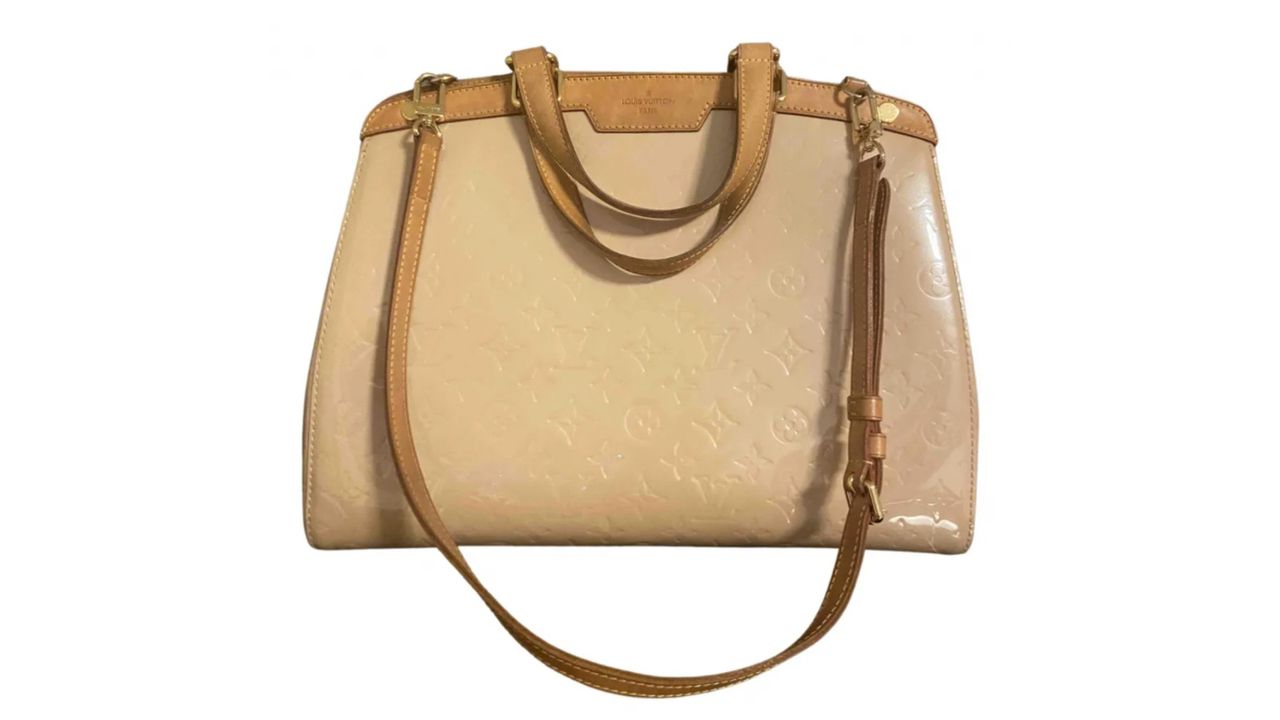 Louis Vuitton Bréa
Reasons to buy
+Roomy interior+Can bag a bargain on resale sites
One of the best Louis Vuitton bags for everyday use, the Louis Vuitton Bréa offers a fresh take on a doctor's bag. It's practical and roomy, with smart leather grab handles ready to set off at a moments notice. Unfortunately, the Bréa is no longer produced, making it that bit trickier to get your mitts on a mint condition version of this iconic style. At time of writing, there was a range of pre-loved Bréa's available online, with prices as low as £300 on Vestiaire Collective.
Bréa bags—Fashion editor picks
---
---
Jess Beech is an experienced fashion and beauty editor, with more than eight years experience in the publishing industry. She has written for woman&home, GoodtoKnow, Now, Woman, Woman's Weekly, Woman's Own and Chat, and is currently Deputy Fashion & Beauty Editor at Future PLC.
She caught the magazine bug during a stint as Fashion Editor of her university newspaper alongside her English degree, and hasn't looked back since. As for the fashion bug, that came as part and parcel of growing up in the 90s, but the less said about that the better!
Jess' average day in the office is spent researching the latest fashion trends, chatting to industry tastemakers and scouring the internet to bring you this season's must-buy pieces - as well as advice on how to wear them. Weekends are equally fashion-focused, and Jess has been known to visit no less than five Zara stores in a single day in search of the perfect occasion dress.
The only thing that comes close to a buzz of finally tracking down that much-coveted dress is the joy of discovering a new beauty wonder product or hero ingredient. A beauty obsessive, Jess has tried everything from cryotherapy to chemical peels (minus the Samantha in Sex and The City-worthy redness) and interviewed experts including Jo Malone and Trinny Woodall.