Discounted Louis Vuitton bags do exist! Here's how to find one
The iconic Louis Vuitton monogram bag is more popular than ever, the price tag not so much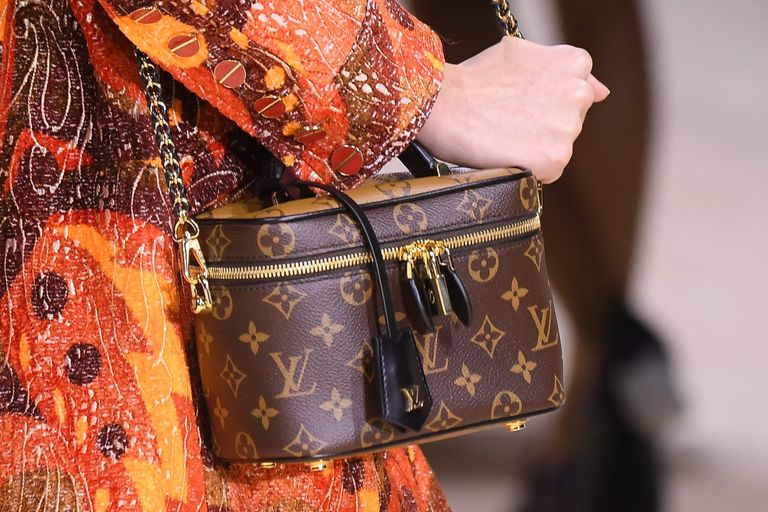 (Image credit: Getty Images)
Louis Vuitton bags are always in style. And if you hunt in the right places online, you can find an original for a fraction of the price.
Louis Vuitton has always been known as one of the best designer bags on the market. The best Louis Vuitton bags are timeless, beautiful and will likely become an heirloom. The company's broader parent, LVMH, also rules a wide section of the luxury market overall including fashion, lifestyle, and wine brands under its purview. A Louis Vuitton bag could set you back an average of £1,500, and online searches have surged for bags with the famous "LV" monogram.
But if you don't want to pay full price for an LV bag, you'll need to do your research.
Is there a Louis Vuitton outlet? And does Louis Vuitton have sales?
Sadly, there isn't an official Louis Vuitton outlet store associated with the brand, and they never mark down prices.
So if you're looking to get an LV bag for smaller price tag, re-sale sites are your best bet.
How can I get a cheap Louis Vuitton bag then?
With the designer resale market now being dubbed as the fastest growing business in fashion, demand for pre-loved luxury handbags has soared to unprecedented heights. It's great news for buyers who want to get their hands on a Louis Vuitton bag, but don't have upwards of £1,000 to spend.
Handbag Clinic co-founder and retail director, Charlotte Staerck says, "Louis Vuitton is one of our top three bestselling brands. I think it's mostly down to its timeless aesthetic and longevity in the fashion industry. The LV Neverfull often sells within minutes of appearing on our website, and recently we sold one in just nine minutes. The LV Speedy bag is another hugely sought-after style. Made in 1930, it's still extremely popular today. Louis Vuitton bags are also highly durable - provided they have been well looked after correctly, the classic monogram and Damier styles will hold their value."
Here are three tips for buying a pre-loved Louis Vuitton bag:
1. Buy in the winter
The best time to snap up a Louis Vuitton bargain is between December and March. As with most high-end luxury brands, fashion houses increase the price of their handbags annually in spring. For Louis Vuitton this is normally around 5%, but this year we've seen as much as 17% with brands such as Chanel—this is due to the COVID-19 impact and the increased cost of sourcing raw materials. Between December and March is a great time to snap up an LV bag, as it will increase in value on the pre-owned market post-purchase in line with the fashion houses.
2. Color effects resale value
Pay attention to the color of the leather. The LV Monogram, for example, is on vachetta leather which is designed to develop a patina over time. This slightly changes and darkens the color. So it's important to try and avoid buying a handbag with a dark vachetta as it means it's on its way out and considered too poor a quality to hold its value.
3. Pay attention to the handles
Louis Vuitton leather is super absorbent and the handles are the worst affected through wear and tear. The only way to correct this is by replacing the handles, which highly trained artisans can do. This costs around £150 for styles such as Speedy, Alma, and Neverfull, so it's worth bearing in mind as an extra cost when buying preowned.
The best specialist designer re-sale sites for Louis Vuitton bags
1. What Comes Around Goes Around
The vintage dealers at What Comes Around Goes Around ship internationally from their stores in New York and Los Angeles, but go through deep research and consultation with experts on authenticating each item that's sourced. They've become the go-to vintage dealer of a host of celebrities when passing threw New York or LA from jewelry to vintage band tees. Their biggest section though, is designer handbags, where there's a host of LV favorites on offer.
2. 1stdibs
The online resale market covers everything from fashion and jewelry to fine art and furniture. More than anything else though, 1stdibs specializes in luxury offerings. Products might not be as cheap as the thrift store finds, but for collectors looking for a certain model to add to a collection, or a bag in certified mint condition, 1stdibs has a ton of offerings for different options.
3. The Handbag Clinic
The Handbag Clinic is a luxury handbag restoration and preowned designer re-sale retailer. Clients can book a consultation with one of Handbag Clinic's trusted team of dedicated experts, and they will be on hand to audit, authenticate, value, clean, restore, and sell your designer wares. With restoration at the heart of its business, customers can also sit back with the peace of mind that their beloved handbag will fetch its best possible price. They have stores in Chelsea, Leeds, Newcastle as well as three international stores. All bags go through a rigorous quality control and authenticity procedure before going on sale online and into stores.
4. Luxury Promise
Established in London, Luxury Promise is a premium marketplace, allowing customers worldwide to buy and sell their pre-loved luxury items from the comfort of their own homes. Each item is carefully authenticated and checked by a team of expert authenticators, going through a triple quality control.