A bob with bangs is the ultimate cool-girl hair—here are our fave looks
We've got all the bob with bangs inspiration you need, for every hair type and texture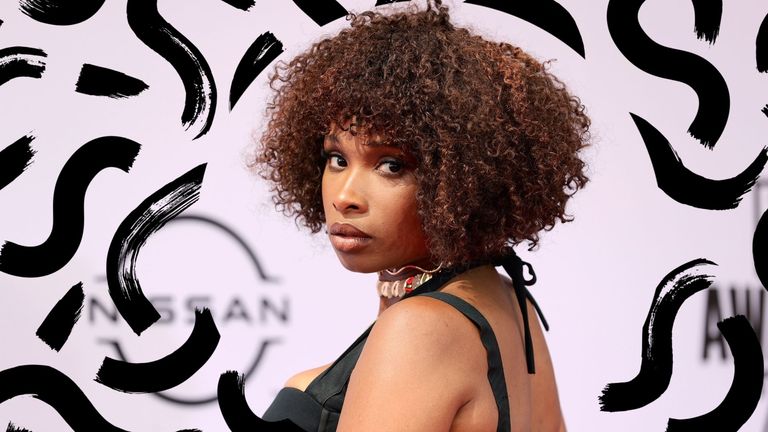 (Image credit: Getty images)
By Keeks Reid published
If you're thinking about getting a bob with bangs, or currently have either of the elements of this hairstyle and want to tie them together, you're in good company. More and more stylish women are choosing to wear this particular look and it's no great mystery why.
For those that want to look effortlessly chic, you'd be hard pushed to find an easy hairstyle that beats a bob with bangs. It can be adapted to suit almost any face shape and hair texture as proven by the countless celebrities who rock this style, from Katie Holmes to Jennifer Hudson and of course the iconic Anna Wintour. Whether you have a curly hairstyle, natural hairstyle, or are tired of your long hairstyle and fancy going for the chop, a bob with bangs is a perenially sophisticated choice.
It's important to keep in mind that combining the look of bob hairstyles with bangs hairstyles is a statement look that requires a bit of upkeep. If you're not keen on getting a trim every few months or getting your best hair straighteners out for a daily styling session, this might not be the look for you. Otherwise, welcome! Let's find your perfect bob with bangs today.
How to choose the best bob with bangs style
the most important part of picking a bob with bangs style isn't stressing about face shape, it's listening to the invaluable advice of your hairdresser. "For me, anyone can pull off most styles," explains Indola's Global Ambassador, Paddy McDougall. "Speak with your hairstylist to discuss not only the best shape for you but also the shape and style you are able to maintain in your day-to-day life." Communication is key—let your stylist know if your best hair dryer barely leaves the drawer or you don't know how to style layered hair. They can tailor your cut to suit.
If keeping up with trends is important to you, one particular bangs style will tick that box. "Curtain bangs for me is definitely still one of the biggest trends around," says McDougall. "They are so universal; by varying the amount of hair and the length of the bangs, they can be cut to tailor any face shape."
Which begs the eternal question when it comes to bangs, how low should you go? "To keep bangs on-trend, ensure that the length is somewhere between the bridge of the nose and the top of the lip to get that '70s feel," says Mcdougall. "Listen to your hairstylist's advice in terms of density and length and resist the urge to go too short for longevity. Just arrange to pop back for a fringe trim."
Bob with bangs—18 looks we love now
1. Curly bob with bangs
Hair type: Curly or coily
---
2. Blunt bangs with a short bob
Hair type: Fine to medium
---
3. Sleek straight bob
Hair type: Any thickness, straight
---
4. Blow dried bob with grown out bangs
Hair type: Medium to thick
---
5. Super short bob and side bangs
Hair type: Fine-medium, wavy
---
6. One length bob and choppy bangs
Hair type: Fine, straight
---
7. Sleek lob and wispy bangs
Hair type: Medium to thick
---
8. Layered bob with fine curtain bangs
Hair type: Fine
---
9. Feathered tousled bob
Hair type: Fine to medium
---
10. Coily long bob with bangs
Hair type: Curly, coily
---
11. Rounded bob and bangs
Hair type: Fine to medium
---
12. Shaggy bob and heavy bangs
Hair type: Thick, textured
---
13. Curtain bangs and bob
Hair type: Fine to medium
---
14. Blunt bob with bangs
Hair type: Medium to thick
---
15. Curly French crop
Hair type: Medium, curly
---
16. Rounded lob and blunt bangs
Hair type: Medium to thick
---
17. Choppy lob and long bangs
Hair type: Fine to medium
---
18. Thick lob
Hair type: Thick, straight or relaxed
---
How to maintain a bob with bangs hairstyle
If you're opting for a classic look, full bangs are always a crowd-pleaser and is one of those youthful hairstyles that rarely goes out of style. A full bangs style can be as thick as Zooey Deschanel's or a wispier, choppier look on fine hair.
The styling required for a full bangs is less than curtain bangs, but it of course does need a little bit of maintenance. Paddy McDougall says, "As the oils from your face are likely to make your bangs greasy faster, washing with the best shampoo and conditioner or a blast of the best dry shampoo to freshen up your fringe is essential to keep it looking nice."
What does he recommend? "When styling, I heavily favor Indola Act Now Setting Spray to create that little bit of soft hold you need. Take the nozzle of your hair dryer and use your fingers, working the hair forward and side to side, then only push it back once the bangs are dry. I then finish the look with hairspray to set the bangs in place but still with movement." Need more guidance? Learn how to blow-dry hair like a pro to achieve this look.
Our beauty editors recommend...
---
woman&home thanks Paddy McDougall for his time and expertise.
Keeks is a London-based beauty writer and content creator. She has worked with titles including Cosmopolitan, VOGUE, Refinery29, Red, Elle, OK! and woman&home. While she has a well-rounded beauty obsession, her specialism is all things hair.
When she's not testing the latest hair tool on camera or waxing lyrical about styling tips, you'll find her re-watching old episodes of Real Housewives of Beverly Hills (or New York or Atlanta). She loves a social scroll as well as a romantic book, but nothing beats Sunday afternoon lunches with her friends and family. You can catch Keeks on all social platforms @keeksreid.