Best dry shampoo—our favorite sprays that treat everything from a dry scalp to oily roots
Lightweight and non-powdery, these are the best dry shampoos for your scalp and hair
Included in this guide:
1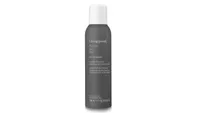 Living
Proof Perfect Hair Day Dry Shampoo
2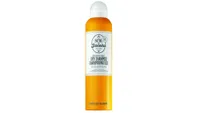 Sol
De Janeiro Brazilian Joia Dry Shampoo
3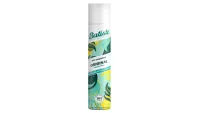 Batiste
Dry Shampoo Original
4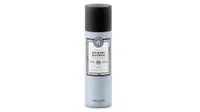 Maria
Nila Invisidry Shampoo
5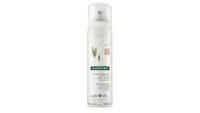 Klorane
Dry Shampoo with Oat Milk
6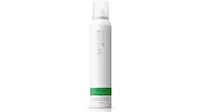 Philip
Kingsley Flaky Itchy Scalp Soothing Dry Shampoo
7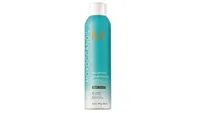 Moroccanoil
Dry Shampoo
8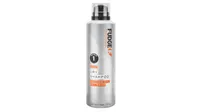 Fudge
Professional Dry Shampoo
9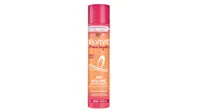 L'Oreal
Elvive Dream Lengths Air Volume Cleansing Dry Shampoo
10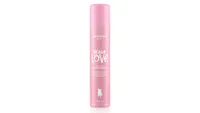 Lee
Stafford Scalp Love Skin-Kind Dry Shampoo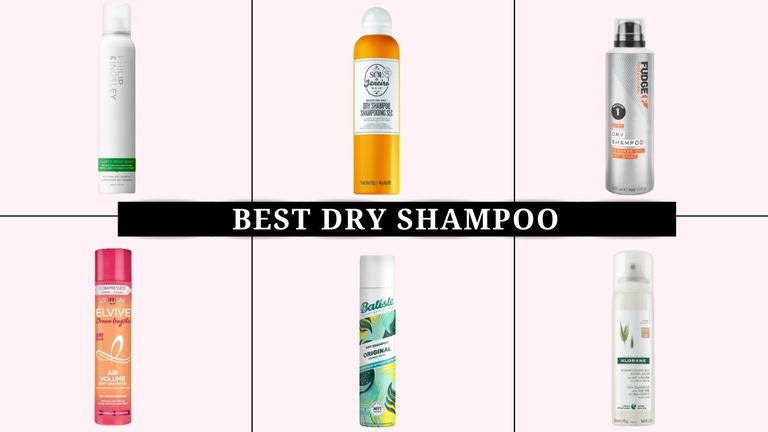 (Image credit: Best Dry Shampoo hero )
Uncovering the best dry shampoo is a bit like discovering the perfect lip shade—when you find one that suits you, you're hooked for life. Sprays that eradicate oily roots, make unwashed hair feel fresh, and leave zero white patches, are worth their weight in gold. Now, some formulas offer even more by containing ingredients that benefit our strands and scalp.
Time-saving capabilities are undoubtedly the main reason why dry shampoo is a big hit. It doesn't matter if you have a bob hairstyle or long hairstyle; negating the need to wash our locks and the time-consuming process of using even best hair dryer can feel like a gift on busy mornings. A great dry shampoo will soak up oil and make your strands feel fresh.
But on top of extending the life of your style, dry shampoo can also help you avoid unnecessary damage. If you don't use the best shampoo and conditioner for your hair type, overwashing your hair can strip it of essential oils and moisture, especially if you're using a shampoo that contains parabens and sulfates.
You might have tried a dry shampoo and decided the white patches weren't for you, but that could be the way you're applying it, says leading hairstylist Lee Stafford, "Try spraying it a little further away, around 30cm (~12 inches), as this prevents you applying excess product and avoids those blasts of powder. Before spritzing, section the hair into two halves. Direct the product onto the roots, pause for a minute (not seconds), and gently massage the formula in. Waiting for longer allows the dry shampoo to saturate into the hair instead of sitting on top and creates a more natural effect."
If your hair isn't oily but looks a little flat, dry shampoo could be one of the best hair styling products to give it some guts. Lots of people who have naturally fine hair use this product to add bounce and texture to their style, says International L'Oréal Paris Hair Artist & Expert Stéphane Lancien. "We often use it backstage to boost flat hair; it also gives a slight roughness and grip to your strands, which makes it easier to style and holds your look for longer."
How to find the best dry shampoo for you
Even though most people want the same hair reviving result from their dry shampoo, how the product delivers onto the scalp and strands can differ.
Fine hair types who don't want to resort to a ponytail hairstyle when experiencing oily roots may want a powdery spray to soak up excess oil and lift their locks. Whereas those looking for a product to make the hair feel clean, while going unnoticed, will need a more lightweight, invisible mist.
Colored dry shampoos can also work wonders for individuals hoping to cover small gray patches and brunettes worried about a white finish.
If your scalp is a little sensitive or you suffer from dandruff, there are sprays specifically made for you. Many dry shampoos contain unavoidable irritants like butane, propane, and synthetic fragrance, so if your scalp is delicate, you'll need a product that contains soothing ingredients to counteract their effect. If this sounds like you, seek out formulas containing calming elements like chamomile, oat, and aloe vera.
Anabel Kingsley, Brand President at Philip Kingsley says, "Even though daily shampooing is the best remedy to relieve dandruff, I understand that people with irritated, flaky scalps are under the same time pressures as everyone else. However, these individuals need to use it sparingly and seek a formula that caters to a problematic scalp. Otherwise, it can exacerbate the issue."
But what about everyone else? Can dry shampoo damage your hair and lead to hair thinning? While most dry shampoos won't directly damage your strands, not washing it off properly can create a build-up of product that sits on the scalp and clogs up your pores. Kingsley explains, "If the oils that secrete from the scalp are not properly washed away, it can provide a perfect breeding ground for dandruff to form. Good scalp hygiene is also essential to hair growth."
There's nothing wrong with using dry shampoo. Just make sure you use the best dry shampoo for your hair type, give your scalp and hair a good clean when you finally make it to the shower, and introduce yourself to a good scalp care regimen once a week with a scalp mask or massage.
The best dry shampoo, as chosen by our experts
1. Living Proof Perfect Hair Day Dry Shampoo
Best dry shampoo overall
Specifications
RRP: $26/£27 for 355mL
Hair type: All
Finish: Light, powdery
Ingredients: Rice starch
Reasons to buy
+
Cleans the hair
+
Silicone-free
+
Gives volume to fine hair
+
Soaks up oil, sweat and odour
+
Good for post-workout
A wonder product that restores dirty locks to a freshly washed state and can offer fine hair a boost—whether it's clean or not. It's also one to pack in your gym bag as, unlike most dry shampoos, which can only absorb oil, it soaks up sweat and odor too.
The lightweight finish makes it impossible to create white patches as virtually no residue is left in the hair. There's not really a downside to this dry shampoo, except maybe the price, which is pretty steep. But if you can afford it, we'd say it's absolutely worth it.
There's also a snazzy update, Living Proof Perfect Hair Day Advanced Clean Dry Shampoo, but how do you improve on a classic? Well, we've tried both, and admittedly were pulled in by the new conditioning, anti-pollution, sebum-sucking benefits—but then decided the original version had the edge.
Once you try the new one, you'll notice the original does leave more residue behind. But this texture is what a lot of people depend on to give their locks grip and volume. Plus, we found we needed to spray more product to achieve the same clean feeling. And yes, the new scent is milder, but we've become so familiar with our favorite that we really like the fragrance.
But if you're reading this and thinking no, actually, I'd quite like a lighter spray, and I just want clean feeling hair without powdered volume, then we'd happily recommend Mr. Newbie. It's great too—just a different type of great. Plus it also saves you $4.
2. Sol De Janeiro Brazilian Joia Dry Shampoo
Best luxury dry shampoo
Specifications
RRP : $24/£24
Hair type : Normal-oily
Finish: Light, powdery
Ingredients : Brazilian Kaolin Clay, rice starch
Reasons to buy
+
Delicious scent
+
Revives hair
+
Lightweight
+
Moisturizing
Want a product that makes you feel like you're on a sun-soaked getaway? Then you're going to love this luxury offering from Sol de Janeiro. We know what you're thinking. I recognize that name! And you'd be right to, as they're the same people who created cult beauty product Brazilian Bum Bum Cream.
If you're a fan of that body lotion (who isn't?) you'll be happy to hear its delicious and award-winning scent also plays a key part in this new product. Scenting the hair beautifully, but not too much, the fragrance is 'holiday in a can' and seems to stick with you all day. And the hair reviving effects are pretty good too. The formula uses Brazilian kaolin clay to absorb excess oil and moisturizing Vitamin B5 to nourish your strands as it styles. Once sprayed, you can barely feel it on your strands, and it passes the no-white marks test with flying colors.
One thing we wouldn't do is apply this just before bed to soak up oil overnight, as we found the fragrance wasn't quite the relaxing aroma we wanted to smell before sleeping.
3. Batiste Dry Shampoo Original
Best budget dry shampoo
Specifications
RRP : $9/£3.25
Hair type : Normal-oily
Finish: Powdery
Ingredients: Rice starch, keratin
Reasons to buy
+
Great for volume
+
Superior at soaking up oil
+
Excellent value
Reasons to avoid
-
Can cause white patches
-
Highly textured
If you've only ever tried one dry shampoo, then it's likely to have been this. The Batiste brand has been sorting out our locks for over 50 years and unsurprisingly are most people's go-to when they need to wave off oily roots in a hurry.
The prices are unbeatable and the amount you need to spray onto the hair to get their iconic clean effect is minimal. This product is worth every penny (and some!) as when directed at the root, the formula soaks up a vast amount of oil and makes hair feel instantly fresh, even on day 3 and if you're pushing it to 4. However, if you repeatedly use the product, we will say that your hair will start to feel quite dense as the textured powder it leaves behind is palpable.
Even if you own a luxury alternative, this is still likely to be in your hair locker as an everyday essential. Yes, it does leave a fair amount of residue in the hair and overzealous spraying can lead to white patching. Still, for an affordable, dependable product, we'll forgive its tiny shortcomings.
4. Maria Nila Invisidry Shampoo
Best vegan dry shampoo
Specifications
RRP : $19.50/£9.72
Hair type: Dry-normal
Finish : Light, invisible
Ingredients: Rice starch
Reasons to buy
+
Lightweight
+
Non-powdery
+
100% vegan and cruelty-free
Reasons to avoid
-
Doesn't offer volume
-
Not for overly greasy hair
-
Fragrance might not suit everyone
Who knew dry shampoo could be so lightweight? Going utterly unnoticed in the hair, this soaks up a small amount of oil from our roots and doesn't leave any residue behind. One for hair that's on the cusp of greasy but not quite in need of a wash, it is incredible at refreshing your style when you're in a hurry.
It may not be for those who may have left it a little too long to clean their locks, as when sprayed on flat third-day hair, our strands still looked a little lank. But if you're after a trusty savior that revives your style and doesn't leave too much texture in your tresses, then this is for you.
It contains a light passionfruit and apple scent, which could divide opinion. Some testers said it reminded them of room spray, whilst others said they loved it, so we'll leave that one up to you. If you're after volume and hold, it doesn't give the hair a great deal of that, but there's enough to create extra grip in freshly washed strands.
And if you're vegan, this will please you. As with all of Maria Nila's animal-friendly products, it is both vegan and cruelty-free.
5. Klorane Dry Shampoo with Oat Milk
Best dry shampoo for sensitive skin
Specifications
RRP : $20/£9
Hair type: Normal-oily
Finish: Powdery, soft
Ingredients: Oat Milk, corn and rice starch
Reasons to buy
+
Light scent
+
Good for sensitive skin
+
Gentle formula
+
Free of parabens, sulphates, preservatives silicone
+
Offers volume
If The White Company made a dry shampoo, then this would be it. The minute you spray it onto the hair, you feel its luxurious, cashmere-like effects. Emulating the sensation you receive when you get into a bed with freshly washed sheets, this cleans the hair with a light cotton scent and leaves strands feeling soft yet textured.
Its gentle oat milk based formula is specifically made for sensitive skin and is dermatologically tested. It is also plant-based, vegan, and uses recyclable packaging, plus, it's free of sulfates, parabens, silicone, and preservatives.
It could easily be used on strands that are prone to grease, as we found it particularly effective on day three of not washing our hair. The only downside is the corn and rice starch-based formula does tend to leave white patches when the spray is applied too closely and quickly.
But if you take your time, spray 30cm (12") away and brush it through, it efficiently absorbs oil from the root without leaving an unsightly residue. We were also very impressed by the price for what feels like a high-end luxury product.
6. Philip Kingsley Flaky Itchy Scalp Soothing Dry Shampoo
Best dry shampoo for itchy scalps
Specifications
RRP : $39/£25
Hair type: Dry-normal
Ingredients: Aloe vera, chamomile, zinc, bisabolol
Finish: Lightweight, soft
Reasons to buy
+
Cares for your scalp
+
Contains skin-loving ingredients
+
Offers a good amount of texture and volume
You know how your hair feels and smells when you leave the salon? Well, Philip Kingsley has managed to capture this in a can. A surprising factor as the main objective of this dry shampoo is to care for flaky, dandruff-prone scalps. We half expected it to feel a little clinical and give us no enjoyment at all. But we were wrong!
The lightweight solution is excellent at soaking up oil and contains a huge array of skin-caring ingredients to counteract the irritating qualities that it might possess. The brand admits that dry shampoo isn't the best product to use if you have dandruff, but also understands that these individuals will want to use this kind of product from time to time, which is why they've created a product that allows sensitive scalps the chance to use dry shampoo and not feel guilty.
And what about its effectiveness? Well, if you told us that this was a normal non-sensitive formula, we'd still be impressed. It's brilliant at tackling oily roots, the texture it leaves is minimal, we had no issues with white patches. And as we already mentioned, we're completely obsessed with the scent.
7. Moroccanoil Dry Shampoo
Best dry shampoo for brunettes
Specifications
RRP : $26/£15.45
Hair type : Dark hair of all types
Finish : Natural, powdery, light
Ingredients: Agan oil, rice starch
Reasons to buy
+
Doesn't make hair look dull
+
No white patches
+
Uses Argan oil to nourish strands
Reasons to avoid
-
Not for blondes or light brown hair
Anyone that has dark locks and has used dry shampoo will have created a big white patch on their hairline at some point in their lives. It's mainly an issue if your hair is very dark, thick, or textured. You may have sworn off the stuff altogether. And if that's the case, this product could be about to change your mind.
We absolutely love this dry shampoo. It makes our hair feel so clean and offers the right amount of texture and volume to our strands.
Unlike so many sprays we tried, this one seems to keep our locks looking luminous, which is probably down to the Argan oil-based formula. Granted, it does sound a bit nutty to include oil in a product that's trying to remove it, but the spray is amazingly light and kept our hair feeling soft.
And the best bit? There is absolutely no chance of creating white patches as it has a dark tint that filters seamlessly throughout your strands. Don't feel left out, blondies! The brand's original dry shampoo, which is tint free, is just as excellent. So if you're reading this and you have light-colored locks, we recommend you give that one a try.
8. Fudge Professional Dry Shampoo
Best dry shampoo to keep shine
Specifications
RRP: £13
Hair type : Dry–normal
Finish : Lightweight, invisible
Ingredients: Rose clay
Reasons to buy
+
Keeps hair looking shiny
+
Lightweight and invisible
Reasons to avoid
-
Doesn't work on very oily roots
-
Doesn't offer volume
If you hate the mattifying finish that dry shampoo can have on your hair, then you're going to love this spray. While they're great at boosting volume and texture, powdered sprays can often make the hair look dull. This lackluster effect can be a massive bugbear for brunettes who find their hair starts to look a bit gray.
But this dry shampoo does none of that, and instead manages to soak up oil without dimming the shine of your strands. We also love the smell. Unlike many other brands who feel it necessary to throw in overwhelming amounts of fragrance, this product has a light and very likeable scent.
But how is it on oily roots? Well, pretty good considering how lightweight it is. The formula contains rose clay, which is often used in detoxifying skincare masks to soak up oil from the skin and in this case, only a light dash is applied to do the job. We'd say it's not for those looking to cover up a few days of shower-skipping, but if you need a minor refresh, this should work for you.
9. L'Oreal Elvive Dream Lengths Air Volume Cleansing Dry Shampoo
Best dry shampoo for vacation
Specifications
RRP: $5.99/£4.99
Hair type : Dry-normal
Finish : Lightweight
Ingredients : Niacinamide
Reasons to buy
+
Moisturizing
+
Contains ingredients that nourish the scalp
+
Sweet fragrance
Reasons to avoid
-
Won't work on overly oily roots
This needs to come in a mini travel size, stat! It's the sort of dry shampoo you want to take everywhere with you, mainly because of the beautiful, sweet fragrance it contains. It makes your hair smell utterly yummy and not sickly at all. It's also great for fluffy, freshly washed hair that needs a bit of grip, but is not really made for those who want a lot of volume or to build texture.
When sprayed onto strands, it's completely invisible, making it ideal for those prone to rushing and creating big white patches in the hair, and it's highly suitable for dark-brunette hair shades. It can even help your hair grow healthily as it contains the ingredient niacinamide, which has a circulation-boosting effect on the scalp.
If you want your dry shampoo to soak up a lot of oil, then it's not for you as the formula is extremely lightweight and won't work on overly greasy strands. But if you need your product to fix up your hair after missing one wash, we'd say it's well worth adding it to your cart.
10. Lee Stafford Scalp Love Skin-Kind Dry Shampoo
Best moisturizing dry shampoo
Specifications
RRP : $11.99/£6.99
Hair type: Fine dry-normal
Finish: Powdery, light
Ingredients: Hyaluronic acid
Reasons to buy
+
Hydrating formula
+
Volume-boosting
+
Good for fine hair
+
Suits sensitive skin
Worried that your skin might be a little too dry or sensitive for dry shampoo? Then we recommend giving this one a shot. The formula is infused with moisture-loving hyaluronic acid, which helps nourish both your scalp and your strands, and is specifically created to care for sensitive skin.
The texture instantly thickens your locks, making it an excellent tool for those wanting to add bounce and volume. It soaks up oil well and is lightweight enough to use a few times when hair-washing gets in your way.
We did create a white patch the first time we sprayed it on, but if applied correctly (30cm/12in away and brushed through), it is almost invisible on the hair. Even though it does contain a small amount of fragrance as most dry shampoos do, the warm almond scent is very subtle—which is a good sign if you're worried about irritation.
This might not appeal to those who prefer less girly-looking products, but the packaging pleases us just fine. For under $12, we're huge fans.
woman&home thanks Stéphane Lancien of L'Oréal Paris and Lee Stafford for their time and expertise.
All about beauty, Lydia House has been writing about creams and complexions for over a decade. Contributing to titles such as Women's Health, Grazia, Stylist and The Evening Standard, Lydia also uses her vast knowledge of the industry to consult leading health and beauty brands like Rituals, Tisserand and The Inkey List. Spending her working life obsessing over ingredients and formulas, Lydia believes that feeding your skin from within is just, if not more important, than the lotions you slather on. And even with a busy life and work schedule, she will always find the time to fit in a pampering session (or two).