Are bond builders for hair the solution to fragile, snapping ends? We investigate
Bond builders for hair are everywhere at the moment – but can they really repair serious damage? The experts explain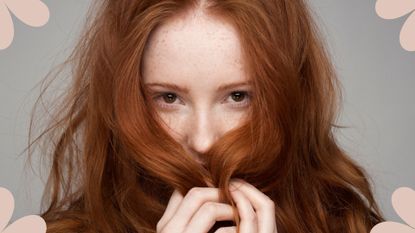 (Image credit: Future/Getty images)
woman&home newsletter
Sign up to our free daily email for the latest royal and entertainment news, interesting opinion, expert advice on styling and beauty trends, and no-nonsense guides to the health and wellness questions you want answered.
Thank you for signing up to . You will receive a verification email shortly.
There was a problem. Please refresh the page and try again.
You've probably noticed there's been a surge in bond builders for hair recently. Whereas at one time Olaplex pretty much had the market cornered, now other brands are vying for a slice of the action.

And for good reason – haircare is evolving at an incredible pace. Years ago we'd pretty much just rely on the best shampoo and conditioners for hair upkeep, now we have skincare-sized routine stacking up in the shower. Not just the best hair masks - we're talking active exfoliating acids, serums, and hyaluronic acid. Not everyone needs a 10-step hair routine, but new-gen products like bond builders for hair could be the secret to smooth, healthy strands.
Daily habits like heat styling, bleaching, and coloring can lead to snapping lengths and split ends. Bond builders claim they can help restore hair, and keep it as healthy as possible. According to Trichologist Anabel Kingsley (opens in new tab), "hair damage and breakage specifically are among the top concerns for women when it comes to their hair. Traditionally, hair masks were all about restoring hydration and fixing dryness, but couldn't actually repair bonds. This is where bond-building technology has emerged." They sound pretty miraculous - but how do these hair healers actually work? Let's get into it.
Bond builders for hair, explained
What does a bond builder do for hair?
Bond builders may sound space-age and scientific, but really the concept is simple - they're treatments that help restore the bonds in your hair strands. Unlike at home keratin treatments, they focus on repairing hair from the inside, rather than just boosting shine on a surface level.
Nicole Petty (opens in new tab), hair expert at Milk + Blush explains, "Bond-builders repair broken protein bonds that make up the keratin structure of your hair strands. They target three specific chemical bonds:
Disulphide: "Which is responsible for stabilizing protein chains in individual hair strands
Hydrogen bonds: That maintain the hair's resistance to elements such as heat and water, and form the texture and shape of your hair.
Salt bonds: These can be prone to breakage if the hair's pH becomes too acidic or alkaline."
Petty continues, "bond builders for hair then penetrate the hair shaft, reinforcing and rebuilding compromised structures. This reduces breakage, and increases hair strength – leaving the hair visibly healthier."
If you're wondering how to get shiny hair, focusing on repairing these bonds for improved hair health is key. The cuticle will lie flat, which will reflect light better, and look glossier.
Can you rebuild hair bonds?
In a word – yes, you really can. According to Kingsley, "Bond builders work within the cortex of the hair to repair the bonds from the inside. These are what give our strands structure and strength." She warns that it's not a miraculous savior for all damaged hair though. "While you can repair bonds, the one thing you can't fix is a split end. You can temporarily seal a split end, but the only way to permanently heal split ends is to cut them off." So, if your ends are in dire straits, opt for a haircut and then use bond builders for hair as a part of healthy upkeep.
What kind of hair types do they work on?
You can use bond builders for hair on all hair types. According to Petty, "What's so great about bond treatments is that they are suitable for all hair types and textures." She continues, "They are most effective on dry and damaged hair, as it is the hair type that is most likely to see the best results - but all hair can benefit - even the healthiest-looking hair can be damaged at a deeper level."
How often should you use bond builders?
Both of our experts recommended using bond builders for hair around twice a week. If you wash your hair less frequently, or if you follow the curly girl method, use them every other hair wash.
Believe it or not, it is possible to overdo bond builders for hair – you really can have too much of a good thing. Petty says, "Overdoing it can negatively impact the health of your hair. Those with damaged or processed hair, in particular, should use bond-building treatments sparingly, as overuse can overwhelm the hair and cause further breakage."
Our beauty editor's top 5 bond builders for hair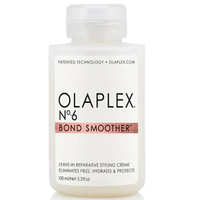 (opens in new tab)
Olaplex No6 Bond Smoother | RRP: $30/28
The original, and still one of the best, you really can't go wrong with Olaplex. The best thing about the brand is that you can pick a 'step' to suit your routine. I picked No6 because I like that it can be used as a leave-in styling cream, which I use when I air dry my hair. I've used it for years, making a noticeable difference to my delicate curls. Whenever I use it, my hair always looks sleeker, with no sign of frizz.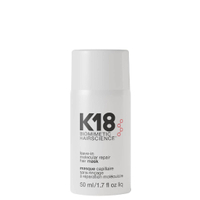 (opens in new tab)
K18 Leave-In Molecular Repair Hair Mask | RRP: $75/£55
I'm 50/50 when it comes to the K18 vs Olaplex debate - I saw a real difference from using it, but it's also incredibly expensive. If your budget permits, this concentrated treatment will visibly improve hair bonds and elasticity within minutes. Tip - although it's called a mask, you don't need to use a lot of product. Most hair lengths will only need one pump (a good thing, for that price point).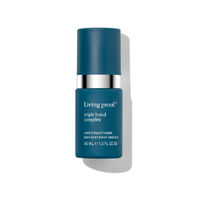 (opens in new tab)
Living Proof Triple Bond Complex | RRP: $45/£42
This treatment was years in the making, and you can really tell. Not only will it strengthen (in fact, trials showed hair became eight times stronger), but it will also help prevent future damage to bonds. Michael Shaun Corby (opens in new tab), Global Creative Director at Living Proof told me, "Our technology constructs a 3D network within the hair fibre, fortifying its core strength by creating new bonds that look and feel like new." Clever.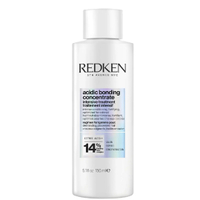 (opens in new tab)
Redken Acidic Bonding Concentrate Intensive Treatment | RRP: $30/£21.50
Redken's bonding shampoo and conditioner was a huge success when it launched, so it makes sense that they'd follow up with a standalone treatment. It's so easy to use – apply to damp hair before washing and then wash and style as normal. If you don't have time to add another product to your routine, stick to the shampoo, which remains pretty brilliant, and effective.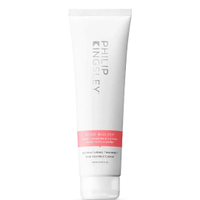 (opens in new tab)
Philip Kingsley Bond Builder | RRP: $42/£28
The trichologist-backed brand has four products in its bonding range but the original pre-wash treatment is my favorite. Apply to damp hair, leave it in for 15 minutes and then wash and style as normal. Their split-end sealer also works like a charm to temporarily seal frayed, damaged ends, which is handy for between salon appointments.
Rhiannon Derbyshire is the Senior Beauty Editor for Woman & Home and other publications.
She started interning for magazines while working alongside her Fashion Journalism degree. There, she was lured to the beauty desk, seduced by matte lipsticks, posh shampoos and every skincare product imaginable. A first-language Welsh speaker, she can tell you why the best mascaras are always high street, why SPF is a non-negotiable all year round and how to find the exact right red lipstick in two languages.