Is expensive shampoo better? Hair experts give their honest answer
Wondering if expensive shampoo is worth it? We asked the pros to settle the expensive vs cheap shampoo debate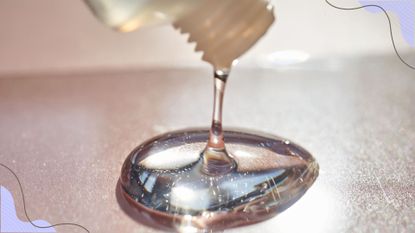 (Image credit: Future/Getty images)
Have you ever watched your shampoo suds circling the plughole and wondered, is expensive shampoo better? Or, by treating ourselves to pricy luxury haircare are we literally pouring money down the drain?
It's a great question. And like most big beauty queries, the answer is nuanced and fairly subjective. What makes the best shampoo and conditioner for one person doesn't necessarily apply to another, as so much of it comes down to hair type, texture, length, and styling needs.
Then again, there are some beauty buys on which it's generally wise to spend more (invest in the best foundation, my friends) and some for which cost has little bearing on quality (the best mascaras, for example) So, which price-to-performance matrix applies to haircare? I asked expert trichologists and hair stylists, is expensive shampoo better and is this a product worth investing in? Here's what they had to say.
Is expensive shampoo better? Hair pros reveal all
Is expensive shampoo better?
Every expert I consulted was on a similar page as to whether expensive shampoo is better as a general rule. "The best shampoo you can buy is the one that works for your hair type, regardless of price," explains Tyler Moore, expert stylist at Live True London. "But as a rule, super cheap shampoos are worth avoiding, if possible, as their formulations are often bulked out with a large proportion of water and include fewer effective ingredients."
Hannah Gaboardi, a trichologist, and Viviscal Brand Ambassador agreed the formula should be the focus, saying "when investing in a shampoo, above all, it is important to consider the ingredients in the product."
Meanwhile, trichologist and brand president at Philip Kingsley, Anabel Kingsley points out there is a link between the two. "A cheap shampoo is not necessarily 'bad' for your hair, although it can be too harsh or stripping, explains Kingsley. "Any shampoo which contains a cleansing agent will clean your hair and scalp. However, a more premium shampoo will contain more concentrated and targeted ingredients that will also benefit the health and needs of the hair and scalp."
What happens when you use cheap shampoo?
In a nutshell, your hair will still be clean but not necessarily as well cared for. One of the main reasons for this is that low-cost shampoos can include harsher versions of shampoo's primary cleaning ingredient, sulfate. So, is sulfate bad for your hair? It's not as clear-cut as you might think.
"Look for a shampoo with a gentle cleansing agent, such as SLES (Sodium Laureth Sulphate)," explains Kingsley, "People are typically afraid of SLS (Sodium Lauryl Sulphate) in products because it can be irritating, but they often don't realize there are many types of sulfate."
"This scaremongering has been a result of the clean beauty movement. However any shampoo has to have a cleansing agent to clean, and therefore these 'sulfate-free' or sulfate alternatives are often not as good, or even worse than using an irritating sulfate," she adds.
How can you tell if shampoo is good quality?
If price isn't a watertight indicator of performance and sulfates come in good and not-so-good forms, how can we tell which formulas will deliver what our hair needs? "It really depends on your hair type," advises Moore, who adds that you can sniff out a quality formula by checking the back of the bottle. "Make sure the main active ingredient is relatively high up in the ingredients list, for example, shea butter to fight frizz or hyaluronic acid to add moisture. As ingredients are listed by volume, the higher the ingredient, the more concentrated the formula will be."
If you have a specific concern, such as dandruff, hair thinning, greasiness that can't be tamed by the best dry shampoo for oily hair, or extreme damage Kingsley strongly advises investigating whether your shampoo can back up any claims it makes before buying. "Choose products that have been clinically tested rather than just consumer trialed. Clinically tested products will have been independently tested for scientific proof and evidence of product efficacy, versus consumer opinion."
Is it worth buying professional shampoo?
Many of us have exited the salon an extra 50 bucks down, arms filled with haircare, head filled with promises... then wondered, is expensive shampoo better when it's by a professional brand? "The major difference between salon-only and off-the-shelf shampoo is that salon-only tends to include higher quality ingredients, which have been formulated for professional use results for your hair," says Gaboardi.
Kingsley agrees that these brands do differ, saying, "This is why you have large beauty conglomerates that offer high-street and salon-quality ranges." However as beauty shoppers become more clued-up about hair, the market has adapted. "The main difference used to be price and quality of formulation, ingredients, and scientific results," continues Kingsley. "As people are now more invested in their hair care regimes, they are investing in more premium 'salon-quality' products to use at home instead of cheaper high street alternatives."
This is a positive shift – you don't necessarily need a salon appointment to buy professional-grade products or to go to the highest end of the market to find quality shampoo. It's simply about learning your own hair type and needs, then empowering yourself with some know-how on haircare ingredients and marketing claims. Still not quite sure what you're looking for? These are my trusted picks at every price.
3 budget-friendly shampoos our beauty editor recommends...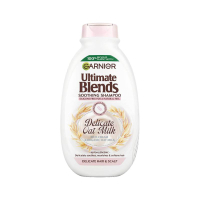 Garnier Whole Blends Soothing Shampoo Delicate Oat Milk | RRP: $4.99/£2.50
Garnier is my reliable go-to for all sorts of nicely formulated affordable products. This is silicone-free and vegan, with gentle hydrators like glycerin and aloe vera leaf juice near the top of the ingredient list. It smells lovely too.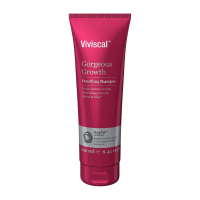 Viviscal Densifying Shampoo | RRP: $9.49 / £10.99
If fine or thin hair is a particular concern, this contains the holy trinity of growth-encouraging ingredients, zinc, keratin, and biotin for hair. Gaboardi recommends combining this with "a hair serum post-wash, to help support and care for the hair when styling."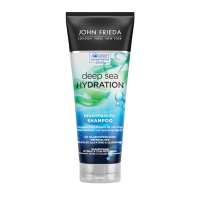 John Freida Deep Sea Hydration Moisturizing Shampoo | RRP: £8.99 (UK only)
Hydration is an almost-universal hair goal, and this SLS-free formula includes nourishing coconut oil (very high on its list) plus antioxidant-packed seaweed (around the middle) It lathers nicely without feeling stripping, and leaves hair with a nice shine, to boot.
3 high-end shampoos our beauty editor recommends...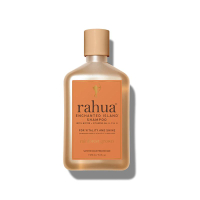 Rahua Enchanted Island Shampoo | RRP: $36 / £34
So much goes into every product this brand makes, with sustainable ingredient sourcing and all-killer-no-filler ingredients lists. This has nourishing rahua oil, strengthening biotin, antioxidant-rich pomegranate and guava amongst many, many other good things.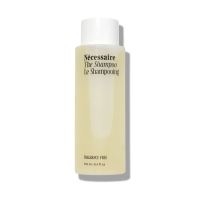 Nécessaire The Shampoo | RRP: $28 / £30
The clue is in the name of this shampoo, anything unnecessary is left out, with clarifying, hydrating, and rebalancing ingredients packed in. It's fragrance-free, hydrating aloe leaf juice makes up 10% of the whole formula and hyaluronic acid is not far behind.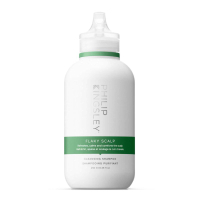 Phillip Kingsley Itchy/Flaky Scalp Shampoo | RRP: $32 / £25.50
Wondering how to get rid of dandruff? Using a targeted shampoo is a good starting point. This one has gentle cleansing agents that won't irritate plus anti-microbial ingredients to nix itchy skin and flaking. Handily, it's available in four sizes, from 75ml to 1L, so you can try it as cheaply – or expensively – as needed
Beauty Editor, womanandhome.com
As woman&home's Beauty Channel Editor, Fiona Mckim has tried more products than she's had hot dinners and nothing makes her happier than raving about brilliant finds on womanandhome.com or her instagram grid (@fionamckim if you like hair experiments and cute shih-tzus). Fiona joined woman&home as Assistant Beauty Editor in 2013 under industry legend Jo GB, who taught her everything she needed to know (learn about ingredients and employ extreme cynicism). She has since covered every corner of the industry, from interviewing dermatologists and celebrities to reporting backstage at Fashion Week and judging the w&h Beauty Awards.