How to get rid of dandruff: 6 expert-approved ways to prevent and treat a flaky scalp for good
A trichologist reveals how to get rid of dandruff and keep flakes at bay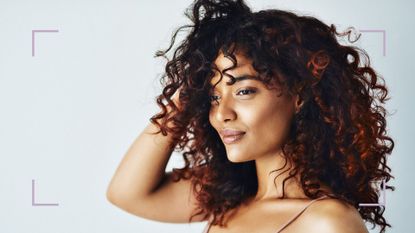 (Image credit: Getty images)
Knowing how to get rid of dandruff isn't just a case of buying a special shampoo and being done with it. An itchy, flaky scalp will affect many of us at some stage in our lives and can be caused by anything from hair styling habits to diet, lifestyle and emotional factors.
If you do have a flaky or irritated scalp and are not sure what's causing it, it's a good idea to look at your hair and health habits as a whole. Not least because those flakes could simply be a dry scalp brought on by excessive washing or heat styling. Even the best hair dryer and the best shampoo and conditioner can strip natural oils away when used with a little too much enthusiasm.
Whether you are naturally predisposed to dandruff or have recently developed a disheartening shower of shoulder snow, dandruff happens to the best of us—long hairstyles, short hairstyles, frizzy hair or balayage hair—nobody is immune. So we've consulted a selection of expert trichologists and hair pros for their failsafe tips on how to get rid of dandruff and make sure it never comes back.
How to get rid of dandruff, by the experts
1. Check if it's dandruff or a dry scalp
"Many think dandruff is a dry scalp condition and although the symptoms are the same—dry flakes and itchiness—dandruff is actually due to excess oil," explains Nizoral trichologist, Stephanie Sey. "That excess oil causes skin cells to build up and then shed. With a dry, flaky scalp, the skin gets irritated and flakes off."
"The best way to work out whether you have a dry scalp or dandruff is to think what may have caused the dryness to the scalp. Some causes could be an allergic reaction to a product or even washing your hair too often with a poorly formulated harsh shampoo."
If you suspect your scalp is dry, treat this area as you would any other part of your skincare routine and ensure it is well hydrated and nourished. "Some ways to address a dry scalp are by using something soothing like aloe vera gel directly on the scalp or a hydrosol like rosewater," advises Stephanie. "A hot oil treatment just before you wash your hair could also go a long way to help rebalance the scalp. For a pre-wash treatment, apply coconut oil and jojoba oil."
Our beauty editor recommends...
2. Lather up
While lifestyle changes can be effective in the long-term, chances are those itchy flakes are driving you round the bend and you want to know how to get rid of dandruff now. So let's begin with some fast product fixes to alleviate what ails you. Dandruff shampoo is most people's first port of call, and rightly so. "Cleansing your scalp is a great thing for many different reasons as a clean scalp is the root of it all," says celebrity barber Kade Burgess.
You can opt for a daily deep-cleansing product with gentle doses of antifungal and antimicrobial ingredients and have at it every day. Or, if your hair is on the dry side and you're worried about stripping away natural oils, try something hardcore designed to be used every few days then swap in some nourishing haircare to keep your condition in check. Natural antibacterials and anti-inflammatories such as ginger, tea tree and peppermint can also provide some relief from irritation, so look out for those in your shampoo.
Our beauty editor recommends...
3. Be a better washer
Question: Do you really know how often you should wash your hair? As well as what you wash with, how you wash could be to blame for an unhappy scalp.
"Seborrheic dermatitis (the medical term for dandruff) is very common," explains board-certified dermatologist Dr Elyse Love. "One reason is that people are washing their hair less and less. This leads to more build-up on the scalp because the sebum is sitting for longer and there's an overproduction of the yeast, which feeds the seborrheic dermatitis. For scalp health, we need to keep everything in balance, without stripping what's there and without leaving anything on the scalp that shouldn't be there."
Ensure gentle, thorough washing is part of your routine. Technique is important too, lather thoroughly using the ends of your fingers to really get into the roots and massage the scalp, then rinse well. If in doubt, think about the amount of time and effort that goes into hair washing when you visit a salon and try to replicate that.
Our beauty editor recommends...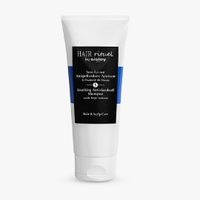 Hair Rituel by Sisley Soothing Anti-Dandruff Shampoo | RRP: $79/£58
Pricy, but also the most luxurious and enjoyable-to-use dandruff shampoo we've ever encountered. It's a pro favorite too, with Salon Sloane Founder Belle Cannan saying "After one shampoo there was a noticeable difference, after two it completely eradicated the irritation."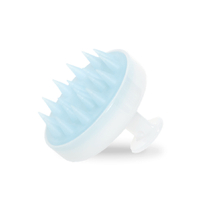 Hairstory Scalp Brush | RRP: $10/£11
This wasn't deemed one of the best hair products in the Woman & Home 2021 Hair Awards for nothing. It feels incredibly satisfying and provides an ultra deep clean as well as physical relief from itchiness.
4. Treat scalp care like skincare
Once you've got your daily haircare sorted, weekly specialized treatments will supercharge those dandruff-busting results and help keep your scalp in good condition generally. "Like the skin on your face, your scalp needs treatment with targeted topical products when problems occur," says Anabel Kingsley, who recommends "using a weekly scalp mask to help remove dead skin cells and improve suppleness."
Look for scalp exfoliants with salicylic acid to help counteract excess sebum and remove flakes, as well as nourishing ingredients to hydrate a dry scalp. "I would encourage everyone to treat your scalp like you would your skin and give yourself a regular scalp facial," agrees hairstylist and Centred Creative Director Kieran Tudor.
Our beauty editor recommends...
5. Rethink your diet
After you've worked out what to put anything on your scalp, consider what is going into it. "Hair is non-essential tissue, so if you aren't eating well, your hair is the first part of you to feel the effects," says Annabel. "Eat a healthy, balanced diet and don't skip meals. Take a protein supplement, as your strands are made of protein and hardly anyone eats enough protein from a hair health standpoint. Energy to form hair cells drops four hours after eating so remember to snack between meals."
Stephanie Sey recommends following three principles for healthy scalp:
Pump up the protein—meat, fish, beans and eggs
Add more minerals—nuts, seeds and leafy greens
Feed your strands with silica—oats and bananas
6. Manage stress
Trying to learn how to get rid of dandruff can feel a bit frustrating if you've noticed a link between stressful periods in your life and a flaky scalp. Stress is so often out of our own control (otherwise we'd all opt not to be experience it, thanks.) But we can choose how we manage stress, and that plays a part in preventing itchy outbreaks.
"When we are under a lot of pressure or have heightened anxiety, our bodies release high levels of a hormone called cortisol which can cause an increase in the production of sebum and change the scalp environment," explains Stephanie. "In addition, stress can weaken your body's natural defences against naturally-existing microbes in the scalp which will lead to dryness and flakiness."
If you notice the physical signs of stress or anxiety creeping up, Stephanie recommends simply to "look after yourself more—regular exercise and extra sleep will help control the damage to your hair caused by stress." Many people find gentle exercise like yoga for beginners, simple breathing techniques and walks in nature have a noticeable impact on stress levels.
Overall, just be kind to yourself. A tiny bit of self care can go a very long way.
Beauty Editor, womanandhome.com
As woman&home's Beauty Channel Editor, Fiona Mckim has tried more products than she's had hot dinners and nothing makes her happier than raving about brilliant finds on womanandhome.com or her instagram grid (@fionamckim if you like hair experiments and cute shih-tzus). Fiona joined woman&home as Assistant Beauty Editor in 2013 under industry legend Jo GB, who taught her everything she needed to know (learn about ingredients and employ extreme cynicism). She has since covered every corner of the industry, from interviewing dermatologists and celebrities to reporting backstage at Fashion Week and judging the w&h Beauty Awards.