The 13 beauty benefits of Argan oil and how to use it in your routine
With a myriad of skin and hair benefits, Argan oil has found itself in many beauty products. Here's why we love it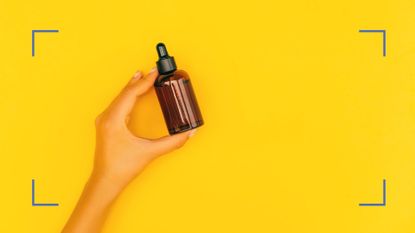 (Image credit: Getty )
Thanks to its numerous skin, hair, and health benefits, Argan oil is an essential ingredient in many beauty products available on the market today.
Native to Morocco, Argan oil is made from the kernels of Argan trees in the country. While in its native homeland this vegan oil is used in everything from shampoos to skincare routines as well as being drizzled over bread with breakfast, its cosmetic value overseas has exploded.
What is Argan oil?
Argan oil (or Argania Spinosa Kernel Oil, Argania Spinosa, or Argania Spinosa) is a plant-based oil produced by kernels of a spiny, evergreen Argan tree that is most commonly grown in southwest Morocco. The oil is very rare compared to other oils and, therefore, because of its exclusivity is much more expensive. For this reason, its properties are a significant income for the country as well as a local commodity that is used regularly.
It contains four natural skincare ingredients that are highly beneficial for users:
Fatty acids (like Omega-3): Fight depression, lower blood pressure, and improve eye and brain health. They are also good for treating eczema.
Phenols: Have properties that serve as antioxidants and are anti-inflammatory, anticancer, and antiviral.
Vitamin E: Crucial to a healthy immune system, vitamin E also protects cells, acts as an antioxidant, and can help fight off infections.
Carotene: Your body converts carotene into vitamin A, which improves your immune system and skin health, among other things.
Argan oil benefits
Argan oil contains essential nutrients, which is why it can be beneficial for not only your skin and hair but for and overall health as well.
Using Argan oil can have a particularly transformative effect on hair and is useful in lots of different color treatments and for retaining the dye in coloring procedures.
The oil can also be used to treat certain medical conditions and skin ailments.
Argan oil hair benefits
Hydrates hair
Moisturizes scalp
Protects hair from damage
Prevents thinning hair and hair loss (contributing to fuller, more voluminous hair)
Helps cell production and encourages hair growth
Promotes overall healthier hair
Treats dandruff
Argan oil skin benefits
Acts an anti-aging solution/eye treatment
Actively treats acne
Acts as a skin moisturizer/hydrator
Protects against sun damage
Helps reduce skin inflammation, infections, and stretch mark scarring
Argan oil health benefits
Also good for immune support and cholesterol control, Argan oil has been shown in some studies to help prevent chronic illnesses like:
Diabetes
Cancer
Heart disease
Speak to your doctor before starting any course of treatment.
What beauty brands use Argan oil?
For your face, popular skincare brands like Josie Maran, Pai Skincare, Moroccanoil, and The Ordinary use Argan oil to smooth the complexion, as well as to combat aging or as part of a recommended skincare routine for acne.
On the other hand, you can also find it in popular haircare brands like R+Co, Kerastase, Bumble and bumble, and OGX because of its ability to create shiny, healthy, frizz-free hair.
Argan oil side effects
The side effects you can experience using Argan oil depend primarily on how you use it (i.e., makeup/skincare, in hair, or as a supplement).
Side effects when used topically in a beauty routine
There are a few rare cases where Argan oil can also have side effects on people who use it on the exterior of their skin or on their hair (and it touches their skin or is absorbed through the scalp).
In these cases, you may experience the following in the area you applied the oil:
Acne outbreak
Redness
Rash
Itchiness
If used as a pill-form supplement, Argan oil does have some potential gastrointestinal side effects, particularly for people who have a tree nut allergy or digestive issues.
When to use Argan oil (and when not to)
You can use Argan oil daily in your hair and skincare routine if it is incorporated into your beauty regimen products.
However, if you are using pure Argan oil, you should only use it once-twice a week, or it will make your hair and skin too oily. That can then also cause breakouts and the need for skincare for oily skin.
It is safe to use Argan oil if pregnant or breastfeeding. You should stop using Argan oil, or talk to a doctor beforehand if you have a tree nut allergy or have sensitive or acne-prone skin.
How to use and apply Argan oil
How to use Argan oil in skincare
When incorporating the oil into your daily skincare routine, you should:
Apply only a drop or two to your skin or problem areas (if treating skin conditions like acne)
Massage it in for a full minute
Let air-dry
Tip: This should be your last step in your skincare regimen like other oils are (Ed's tip: It's great integrated into your skincare night routine), just as double cleansing would be your first.
How to use Argan oil in haircare
For your hair, Argan oil should be applied after a good hair washing—much like a leave-in conditioner. We recommend making it a nighttime routine, so you can leave it on overnight. Before application, towel dry your hair until it's just damp and then:
Add five to ten drops, depending on how much hair you have
Massage it into your hair and scalp for at least five minutes
Cover your hair to prevent the oil from getting on your sheets
Leave it on overnight to benefit from heat protection, healthier growth, and reduced frizz and flyaways
How to use Argan oil as an oral supplement
Argan oil is more often used as a skin or hair moisturizer, but it is relatively common for people to take it orally with their daily vitamins. If you go this route, all you need is one supplement pill a day.
Our beauty editor's fave Argan oil-infused products
---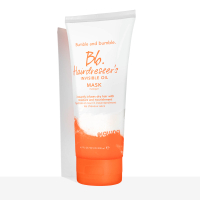 Bumble and bumble Hairdresser's Invisible Oil 72 Hour Hydrating Hair Mask
An extension to their best-selling Hairdresser's Invisible Oil line, this highly democratic weekly moisture mask can be used by all hair types for an instant shot of frizz-protective hydration, said to last for a full 72 hours. Sign us up.
---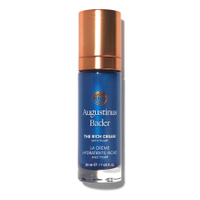 Augustinus Bader The Rich Cream
Many a beauty editor's best-kept secret stash includes a bottle of this high-performing premium cream, which apart from their proprietary TFCB blend, also includes a good helping of Argan, avocado, and evening primrose oils. Formulated to give even the driest of skins a reprieve, it's rich in omegas and antioxidants—making it just the thing your skincare routine for night needs.
Whether you're taking Argan oil for your skin, hair, or overall health, its rare contents and rich ingredients are sure to make a significant difference in your beauty routine. There's a reason name brands are running to add it to their products, and now you know why.
Sign up to our free daily email for the latest royal and entertainment news, interesting opinion, expert advice on styling and beauty trends, and no-nonsense guides to the health and wellness questions you want answered.
A lifelong creative writer and beautyphile, Eunice Lucero-Lee graduated from De La Salle University in 2002 and was hired a year later to front all beauty coverage for Pink Magazine. A beauty, astrology, and pop culture obsessive and insider for over 18 years, Eunice is an internationally published editor (and now certified astrologer) whose work has been featured in publications such as Cosmopolitan, Esquire, and The Numinous, among many others.