7 common bob mistakes and pro advice on how to avoid them
Considering the chop? These bob mistakes are best avoided, according to hairdressers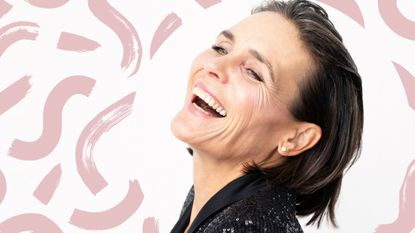 (Image credit: Future/Getty images)
Before you book in for the chop, consider the most common bob mistakes that, with our expert's advice, can easily be avoided. As with all haircuts, the bob has the potential to look incredible. But with the wrong shape and styling, you can end up with a cut that simply doesn't work.
Spotted everywhere, bob hairstyles' popularity shows no signs of waning. "It's an iconic style because it's so flattering and versatile," points out Zoë Irwin (opens in new tab), creative director at John Frieda Salons. From the Italian bob and the French bob to the box bob and the boyfriend bob – there are so many variations out there, each with a slightly different look and vibe. The key is doing your research and finding a bob that will work for you. "I believe there is a bob for everyone, it's just getting the shape and layering technique correct," adds Irwin.
Here, the experts break down the most common bob mistakes that can completely alter your finished look – plus, top tips on how to avoid them.
7 common bob mistakes and how to avoid them
1. Choosing the wrong length for your face shape
"Awareness of your face shape is very important when deciding on the length of your bob," says Irwin. While certain face shapes suit a longer bob, such as the trending clavicut, others look better with a shorter crop. To remove any guesswork, "ask your stylist what the best length is for your face shape," suggests Neil Moodie, top editorial stylist and founder of the Neil Moodie Studio.
Generally speaking, "chin-length bobs are not good on rounder faces," says Moodie, who recommends a longer bob instead. "Those with longer face shapes shouldn't have an all-one-length bob that's a couple of inches longer than their jawline – as it can make the face appear longer," adds Irwin.
2. Not considering your hair texture
The experts agree that when deciding on what bob to go for, you must consider your hair texture. Why? "Because this will determine the best bob for your hair type and also help you figure out how to style it yourself," says Moodie, who notes that "if you get the best-cut bob for your hair type, it will be a lot less maintenance – but if you go against the natural grain of your hair, then it will be more high maintenance."
For instance, "if the hair is thick, a choppy, textured, layered bob cut is best as it will remove weight from the hair." For fine hair, "a shorter, blunt cut bob with no layers works best as it will make the hair appear thicker," continues Moodie. Irwin seconds this and adds that "a lot of problems come from very fine hair – if the bob is cut very choppy, you can end up looking like you have ragged ends." The best hair thickening products can help here. Have a naturally curly hairstyle? "Don't go too round and don't have too many rounded layers," says Irwin.
3. Ignoring your daily styling routine
As we know, certain hairstyles require more upkeep than others – and the same rule applies to bobs. Say, for example, you opt for a bob with bangs, those bangs will likely need coaxing into position every day which will require some time. "One thing to consider is what your daily routine is and how much time you have to spend styling your hair," says Irwin, "you may have to start blow drying your hair or adding a curl to keep its look."
Certain tools can help cut down styling time, too (we suggest reading our Dyson Airwrap review). "Another big thing is to book a styling appointment to learn how best to style your bob," suggest Irwin, "John Frieda Salons (opens in new tab) has a blow dry masterclass for this very reason."
4. Not using the correct products
With so many different hair styling products available on the market, this is an easy bob mistake to make. "Ask your stylist to recommend the best hair styling products for your new bob haircut," advises Moodie. From the best shampoo and conditioner to the best hair masks, they'll be able to kit you out with a list of products that'll ensure your bob looks how you want it to.
"Try not to over-style it," continues Moodie, "again, ask your hairstylist to explain the best way to style your bob for an effortless look." And if you have textured, curly, or wavy hair – make sure you're using products that will control frizz and flyaways. "Hair condition is huge for the overall look of the bob," says Irwin, "focus on hydration in the hair, giving it a glossy finish."
5. Not cutting it symmetrically
According to Moodie, this is a mistake made by stylists – but one that can be avoided if you know what to ask for. "It's advisable not to cut a bob to a side parting because if your parting moves a little then you will have longer pieces hanging over on the parted side," he says. Rather, "it's best to cut symmetrically then part the hair afterward."
A word on changing your parting – "try to work with your natural parting as opposed to going against it and forcing a different parting," recommends Moodie. The bob will sit better, and it will be easier to style and maintain.
6. Skipping regular trims
One of the most common bob mistakes is ignoring maintenance. Wondering how often should you cut your hair? While the general rule is every 8-10 weeks, this varies and bobs often need trimming more regularly. "It is important when you have a bob to have it cut every 6-8 weeks to maintain it," says Irwin, "if it's left for months at a time, it doesn't work on your hair." Moodie agrees and recommends booking regular trims no longer than eight weeks apart.
"Cutting off the duller, more frayed hair will bring a youthful element to your hair," continues Irwin. "It's to do with the swing of the cut, when it becomes shorter – it will swing in a lighter way which will feel more freeing."
7. Not being prepared
Ready to book in for your bob? Before you do, spend some time researching different styles as well as stylists. "I think that it's a really good idea to go in and have a full consultation and a separate appointment with your stylist first," suggests Irwin. "Take in loads of images you like and spend some time talking with your stylist," she continues. Then you can book your appointment knowing exactly what to expect – and achieve the perfect bob shape and look for you.
Emma Stoddart is a freelance beauty journalist and self-confessed skincare aficionado with over five years' industry experience. Emma has worked for some of the UK's top women's titles including Net-A-Porter, Stylist and Grazia. Her experience spans online and print as well as producing editorial shoots with some of the industry's biggest artists, including Val Garland. Asides from working with them behind the scenes, she's also had the chance to interview the likes of Patrick Ta, Pat McGrath, and Sam McKnight for all their insider tips and tricks.