How often should you cut your hair? Pro stylists explain how often you should *actually* be booking in
We asked the experts, how often should you cut your hair? Here's what they had to say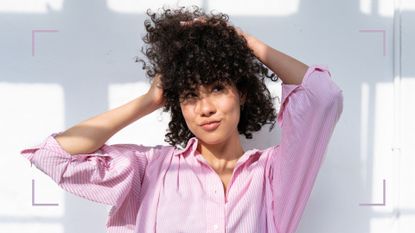 (Image credit: Future/Getty images)
One question hairstylists always get asked is, "how often should you cut your hair?" Essential for maintaining healthy ends, we all know that regular trims are a must. But what we don't know is just how regular these trims should be.
Whether you have a short hairstyle that needs frequent cutting to maintain its shape, or prefer a long hairstyle and want to keep it looking healthy, a good old trim is not to be underestimated. "Getting a haircut regularly not only helps with split ends and maintaining healthy hair – but it also makes you look and feel great, too," says Syd Hayes, international session hairstylist and ambassador for BaByliss.
To find out exactly how long you should wait in-between haircuts, and whether there's a general rule that applies to all, we've asked the experts – and they've got thoughts.
How often should you cut your hair? An expert guide
Ask five hairdressers how often should you cut your hair and you'll get five different answers. This is simply because there's no one-size-fits-all rule when it comes to getting a chop. "I really believe that it is slightly different for everyone," says Hayes, "it depends on the hair type and the hair cycle of life." With that being said, Hayes recommends every 8-10 weeks as a general guide. "If you're on a mission to make your hair grow faster, you can push it to 10-12 weeks," he adds.
How can you tell how long you should wait between haircuts?
Much like asking how often should you get a pedicure, the answer really depends on your own specific circumstances and needs. To determine whether it's time for a cut, Michael Van Clarke, celebrity hairstylist and founder of 3'' More Inches, recommends asking yourself a few questions. "Are you happy with your hair? Does it still feel vibrant and alive? It is taking longer to style than usual?" If your answers are "no, no, yes" – it may be time for a cut.
Another factor to consider is split ends. "Split ends are a good sign that it's time for a trim," says Hayes, "they occur when your ends become dehydrated and damaged due to heat styling or chemical processing." If you don't get these broken ends trimmed, "they can extend up your hair shaft, causing the hair to snap and break off," continues Hayes.
For anyone with naturally coily or curly hairstyles, Hayes recommends booking in for a trim when "the curls have begun to drop and no longer spring up into that perfect coil."
Do you have to cut your hair to keep it healthy?
We're often told that getting your hair cut regularly can make it grow faster. But is there any science behind this statement? "Regular haircuts will not boost growth at the root," says Van Clarke, "but it will help slow shrinkage and splitting at the ends."
As split ends can cause breakage, ignoring them will only make growing out the hair more challenging. Hence why the experts recommend regular cuts to improve the condition of the ends and encourage healthy hair growth.
In addition to regular trims, Van Clark recommends "using a good conditioning hair mask in-between salon appointments."
The best hair products to use in-between haircuts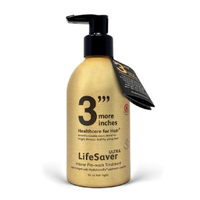 3 More Inches LifeSaver Ultra Intense Pre-wash Treatment | RRP: £34.50 (UK only)
Ideal for all hair types, this silicone-free, pre-wash treatment is brimming with cashmere proteins that help repair and condition hair. It's also hypoallergenic and has no added fragrance or color - meaning it's suitable for sensitive strands, too.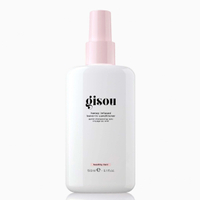 Gisou Honey Infused Leave-in Conditioner |RRP: $34/£26
Great for all hair types, this leave-in conditioner detangles, softens, and strengthens hair with a luxurious formula powered by its star ingredient: honey. And it's not just any old honey – this honey has come directly from the founder's family bee garden.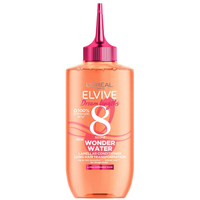 L'Oréal Paris Elvive Dream Lengths Wonder Water 8 Second Hair Treatment | RRP: $8/£9.99
A great speedy solution for anyone short on time, this miracle worker smooths strands with its clever lamellar technology that fills in any damaged areas of the fiber. To use, apply the wonder water onto freshly shampooed hair, massage for 8 seconds, then rinse. You can forgo conditioner – it's that good.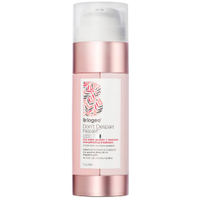 Briogeo Don't Despair, Repair! MegaStrength Treatment | RRP: $42/£36
This is a godsend for dry, damaged hair in need of some TLC. Rosehip oil hydrates like a hero while B vitamins and algae extract restore damage. Apply onto damp hair and leave for at least 10 minutes before rinsing. The results? A happier, healthier mane that looks ultra-glossy.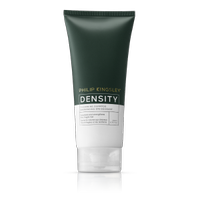 Philip Kingsley Density Thickening Shampoo | RRP: $27.50/£25.50
A great pick for fine hair, this thickening shampoo from Philip Kingsley contains hydrolyzed pea peptides that actually increase strand thickness for fuller-looking hair. The clever formula also boasts hydrating, antioxidant, and smoothing benefits.
Emma Stoddart is a freelance beauty journalist and self-confessed skincare aficionado with over five years' industry experience. Emma has worked for some of the UK's top women's titles including Net-A-Porter, Stylist and Grazia. Her experience spans online and print as well as producing editorial shoots with some of the industry's biggest artists, including Val Garland. Asides from working with them behind the scenes, she's also had the chance to interview the likes of Patrick Ta, Pat McGrath, and Sam McKnight for all their insider tips and tricks.