How to style layered hair: pro tips, tricks, and the inspiring looks to try
Expert stylists explain how to style layered hair—it's easier than you think!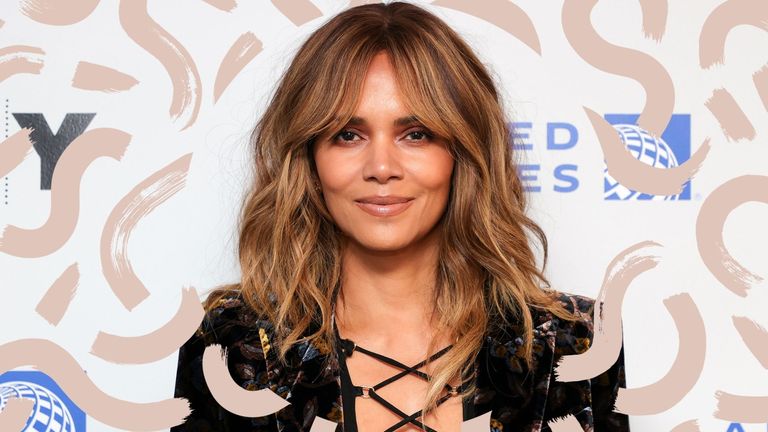 (Image credit: Getty images)
Knowing how to style layered hair is a skill for life. Layers' popularity has ebbed and flowed through the years and we've gone through decades of variations on layered looks, from the famous 'Rachel' cut to the long, sleek layers that punctuated the '00s. Aside from cake and knitwear, the best thing to come in layers is your hair.
If you're new to layers, rest assured that they're widely considered one of the most versatile and easy-to-wear hairstyles. Many easy hairstyles feature some level of layering. Layers also work at any length, whether you fancy a medium hairstyle like the shag haircut to choppy pixie hairstyles or long hairstyles with face-framing layers, you're spoiled for choice when it comes to inspiration.
How to style layered hair: Your expert guide
Choosing a layered hairstyle in the salon
Not sure where to start? The great news is layered haircuts can be adapted to suit anyone. "Billie Eilish and Gemma Arterton are great examples of those with layered hairstyles, but I also really like Miley Cyrus's mullet," says hairstylist to the stars, Larry King. Color Wow International Creative Director, Dom Seeley agrees layers are back with a bang; "Cut-wise were seeing a lot of 70's shapes and widths, with waves and also feminine mullets."
Once you've mastered how to style layered hair, it makes for a brilliantly low-maintenance cut. "I don't think you need to get layers cut too regularly," says Larry. "You can go back to get a few random layers put in the top to rebuild volume. It does look cool when you let these grow out though, and it can give the style a different shape—unless the ends are dry, then they need a trim."
How to style layered hair at home
No matter what your hair texture is, be that a curly hairstyle or fine and straight, a few tools and products will help you learn how to style layered hair. Having the best hair dryer for your hair type is essential, and you may wish to invest in either the best hair straighteners or best curling iron for working with layers if those will help you achieve your desired style.
In terms of products, think carefully about the look you are going for, advises Larry:
Less is more: "It's all about working with your natural texture," says Larry. "Blast hair dry and just use some straighteners to make a bend in the hair or a soft wave. That's what I did for Gemma Arterton."
Use a volumizer for texture: "My favorite styling product is volumizing hair mist, because it just gives you this natural volume and doesn't make the hair too heavy. I also use styling cream a lot, which I put in wet hair, and then let the hair dry naturally."
Don't be afraid to experiment: He adds, "It's also nice to use these two together; I'm a big fan of combinations: for example, using volumizing spray on wet hair, and then the styling cream on the ends to add texture."
To finish, dry products such as the best dry shampoo can work for a choppy look. If you prefer a sleek finish, serums and oils will help you nail how to get shiny hair.
How to style layered hair: 11 inspiring looks
---
1. The bouncy blow dried layers
A volumized bouncy blow dry with flicky ends is the perfect way to style layered hair and show off the graduation of length. "That 90's supermodel revival and volume looks great on anyone and it's super easy to achieve," says Dom. Mist hair with volumizing spray, then use a round brush to create tension and flicks as you dry (or cheat with one of the best hair dryer brushes)
---
---
2. The glossy, defined coils
The secret to this beautiful look is super glossy and defined curls. Following the curly girl method will help in the long term. Day-to-day learn how to use a diffuser to gently dry and separate coils, and finish with a deeply conditioning and styling product designed specifically for coils.
---
---
3. The sleek graduated bob
Not all layers come in choppy, broken-up form. This style shows how graduating the length of a bob from back to front can create a super-flattering style. Wearing this style super-smooth like this will really show off that angular graduation of length—naturally, a great hair straightener is a must to keep this look sleek and swingy.
---
---
4. The tousled shag layered style
Tousled waves are a perfect skill to know when thinking about how to style layered hair—especially when combined with this 19070s shag style. Using a medium-thick curling wand, wrap hair loosely around the barrel, facing away from the eyes to 'open up' the face. Keep the look relaxed and modern by leaving the roots and ends out of the curl.
---
Cloud Nine Curling Wand Evergreen Collection | RRP: £149 (UK only)
This might be the perfect hair wand—it's unbelievably light so easy to control, the barrel is the ideal size to create beachy waves (not ringlets) Plus, the smooth material is completely snag-free. We love this green limited-edition set with a silky scrunchie and tortoiseshell comb too.
---
5. The layered curly updo
Worried about how to style layered hair in an updo? You needn't be. Shorter layers will naturally fall out of hair-up styles, which is incredibly flattering around the face and gives any updo a modern, relaxed feel. Here, this curly updo is teased at the crown and pinned loosely into a chignon at the nape of the neck. Use plenty of pins and finish with firm hold hairspray to keep the longer layers and lengths in place.
---
---
6. The soft layered pixie cut
Having lots of layers cut into a pixie style can make it softer and a lot more forgiving. "The pixie crop is a big trend, and is one that is growing—a softer, tousled crop," says ghd Global Ambassador Zoë Irwin. The trick with styling a choppy pixie is using fairly firm products, such as wax or pomade, as you don't have the benefit of natural weight to help it sit in place. Warm a tiny amount through your fingers, gently ruffle through layers and twist and tweak into place.
---
---
7. The easy knot updo
If you have a bob hairstyle or longer, celeb stylist Neil Moodie's chignon is an easy way to learn how to style layered hair for a party. "Spray your hair with texture spray and using just your fingers gather all of your hair up just below the crown. Tie into a ponytail and then with a few grips, create a chignon with the remaining hair, pinning the hair as tightly or loosely as desired. Once fixed, pull tiny strands out around the front. Finish with hairspray."
---
---
8. The layered 'wolf cut' style
This is how to style layered hair at its boldest, funkiest, and, er, layery-est. The wolf cut is part shag, part bangs, and very on-trend. To style it, let layers take center stage by rough drying then finishing with a slim vented brush. Then lightly mist with salt spray to encourage your natural texture, flicks, and bends to emerge.
---
---
9. The lifted layered bob
Short layered crops look best with plenty of root lift, but height can be tricky to hang onto. "If your hair is flat and you don't have time to blow dry, lift your hair and spray texturizing spray generously into all the root area, ensuring you get the sides and back as well (not just on top)," advises Neil Moodie. "Use your fingers to distribute the texture spray through your hair and then style accordingly, whether that's pining it back into a low bun or wearing loose."
---
---
10. The air dried chunky layers
A longer shag is another great hairstyle to show off multi-layered hair. "Layers used to be soft, seamless, and hidden but now we are seeing obvious, thick, chunky, and choppy edges, which works really well at giving drama to below-the-shoulder hair." Says Zoë. To style this look, use a frizz-proof styling spray and twist layers around your fingers to encourage a natural tousled effect as they air dry.
---
---
11. The soft blow dried layers
A looser, less 'done' looking blow-dry, this is perfect for anyone with more subtle layering in their hair. "This really soft blow dry has a level of luxury. I have named it the bounce blow— like a 90s supermodel," says Zoë Irwin. To achieve the look, dry the hair with one of the best hair straightener brushes to smooth and create gentle flicks, then finish with a small amount of shine serum or a light oil, warmed between the palms.
---
---
woman&home thanks Larry King, Dom Seeley, Neil Moodie and Zoë Irwin for their time and expertise
Lucy is a UK-based beauty journalist who has written for the likes of Marie Claire, Cosmopolitan, OK!, Women's Health and more, as well as contributing to woman&home. Her work covers everything from expert skin and haircare tips to the latest product launches and the show-stopping beauty looks spotted backstage at London Fashion Week.
During her career she's interviewed some seriously famous faces, from Little Mix to Drag Race royalty The Vivienne, as well as chatting to the industry's leading hairdressers, dermatologists and make-up artists. When she's not got beauty on the brain you'll probably find her in the company of dogs, reading, or being shamed by Netflix's "are you still watching?" message. You can follow her on Instagram at @lucyabbers.