The C-shape haircut is stylists' secret to achieving fuller and healthier looking hair
Hair experts tell us why the C-shape haircut is trending and how to style it for a salon-worthy look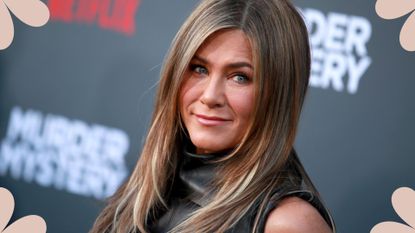 (Image credit: Future/Getty)
The C-shape haircut is the latest style to sweep our social media feeds, thanks to its ability to make hair look thicker and fuller in a few simple steps. Combining 90s hair nostalgia with the popular shag cut, the C-shape haircut is an easy-to-achieve style with less maintenance required than other layered chops making it ideal for those looking to experiment with their look without a drastic change.
Whether you are looking for long hairstyles to add some shape and texture or have shorter hair that could do with some more body, the C-shape cut could be the one for you. "The C-shape haircut is all about the layers," says Suzie McGill (opens in new tab), Artistic Director at Rainbow Room International Salons. "Layers are cut throughout the hair to give the style instant volume, body and movement, but are more concentrated at the face, as well as graduated. The effects of this are that the layers give softness to the face that help to frame and make facial features, such as the eyes, really pop."
A rival to the newly popular U-shape haircut, the C-shape focuses more on face framing and layering. So if the best hair thickening products haven't quite given you the look you are after, consider how the C-shape haircut could alter your look. From the benefits of the cut to how to style it, here is everything you need to know about the new hair trend.
The C-shape haircut: what you need to know
What is the C-shape haircut?
"The C-shape cut is a take on the 90s Rachel Green cut, but a looser version," explains Jake Davis (opens in new tab), Senior Stylist at John Frieda Salons. Nostalgic hairstyles have seen a resurgence this year, and this latest iteration focuses on multiple graduated layers that sweep inwards. An alternative to the butterfly haircut, the C-shape focuses more on obvious layering that works to flatter all face shapes.
"It's meant to frame the face with layers coming towards the front of the face creating a soft C shape. The cut is made of 3 main layers in a C shape motion: the fringe, the middle layer to the jaw line, and a longer one below the collar bone all blending together," Davis says.
What are the benefits of a C-shape haircut?
"One of my favorite benefits of this cut is that it requires little to no styling," says McGill. Similar to the boyfriend bob, the C-shape haircut gives off an effortlessly sophisticated look that won't take hours of effort to give a salon-quality finish.
"The layers add instant volume to the hair and look naturally beautiful without the need to use heated styling tools or styling products. With that in mind, this haircut is great for those who are always on the go and that perhaps don't have the time or patience to style their hair and are looking for something a lot more low maintenance," McGill explains.
Who does the C-shape haircut suit?
The best part about the C-shape haircut is that it can suit absolutely anyone, but it will appeal most to "someone who wants to add movement to their hairstyle and wants to get away from the one length haircut," says Davis.
However, there are certain face shapes that may gravitate towards the C-shape cut more. "For those with more prominent jaw lines, like square face shapes, this cut is ideal as it works to give softness to the face whilst elongating the facial features," says McGill. She also recommends the C-shape chop for those with thick hair, "as it can be used to take out excess weight within the hair. However, it is equally as great for those with thinner hair types that want to add thickness into their hair." For the best hairstyles for fine hair, this is a serious contender.
If your hair has no particular needs but you just want to embrace a trendy hair look that will set you apart from the crowd, the C-shape haircut will certainly work for you too.
How to style the C-shape haircut
As we know, one of the key benefits of the C-shape haircut is the minimal styling it requires to look good. However, when it comes to how to style layered hair, a few key products will always work to enhance your look to get it to a salon-worthy standard.
"I like to scrunch some mousse into the hair before blow-drying using a round brush, taking the hair in sections and directing each section in different directions to give the hair that professional bouncy-blow-dry finish and to really enhance the look of the layers," says McGill. "You can also style this look with heated styling irons, directing the plates in different directions as you get towards the end of the hair to give it that 'flicked' appearance."
Davis recommends using a round brush when drying for a more polished finish, or a wide paddle brush if you prefer a sleek and straight look. Consider investing in the best hair dryer brushes for a quick one-step drying and styling tool that will enhance the layers of a C-shape haircut.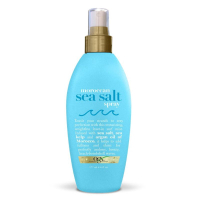 (opens in new tab)
Texturizing Leave in Moroccan Sea Salt Spray | RRP: $8 / £8.55
"If you are someone who likes to have a more natural look, skip out all of the heated styling tools and instead spritz a salt spray through your hair when it's damp. Scrunch in and leave to air dry for a more textured and effortless finish," McGill recommends.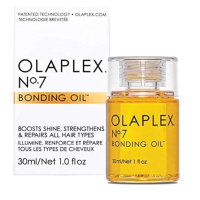 (opens in new tab)
Olaplex No. 7 Bonding Oil | RRP: $30 / £28
To finish off the look, McGill recommends hair oil. "I always distribute it into the palm of my hands and then scrunch through the mid-lengths and ends of the hair to give them further body and volume, as well as shine." Our favorite is the Olaplex No. 7 Bonding Oil.
5 C-shape haircuts we love
The relaxed c-shape haircut
Sienna Miller always gives us hair envy, and we love her relaxed take on the C-shape haircut that looks thick and full. If your hair usually sits pretty flat, try using the best hot rollers to create shape and brush out to get a beautifully relaxed yet defined cut like this. Finish off with Christmas hair accessories to turn heads this season.
The curly c-shape haircut
Curly hair does not have to be excluded from the C-shape trend. In fact, we think curly layers are one of the best styles when it comes to achieving a voluminous and naturally bouncy look. If your hair has some wave to it but could do with a little help, try out the best diffusers for curly hair to encourage your C-shape layers to hold their curl and flick beautifully towards the face.
The up-do c-shape haircut
Hair up styles can be tricky to master, especially when dealing with layers. However, with the C-shape haircut, an up-do contrasts beautifully with the face-framing layers that define the style. To really show off your new chop, slick the longest parts of your hair back and allow the shortest layers to speak for themselves.
The soft c-shape haircut
If harsh and flicky styles aren't really your thing, fear not. This soft take on the C-shape haircut works perfectly for medium hairstyles that only need a little bit of shaping. Treat your hair with the best hair masks and then allow it to fall naturally to get a subtly C-shaped look that won't overwhelm the face.
The bob c-shape haircut
Bobs are a timeless and impossibly chic style, but sometimes we want a little more definition from them. For a sleek yet dynamic look, use the best at home Keratin treatments on your cropped, C-shape bob to get a healthy and soft finish that requires little-to-no maintenance.
Tips for the best C-shape haircut
To ensure that you get the most from your C-shape haircut, McGill gives these handy tips:
Try to visit the salon every 6-8 weeks to keep your cut looking fresh, free from split ends and the layers in shape
Ensure to have a consultation with your stylist before going ahead with the haircut and chat to them about making the cut work for you, taking into account your face shape and hair type
Never try creating this cut at home! Always visit a reputable hair stylist. If layers go wrong and they are too short or too choppy, they can end up looking very unflattering
Amelia joined woman&home after graduating with an MA in Magazine Journalism from City University in 2022. She specialises in lifestyle journalism and throughout her undergraduate degree she wrote for a variety of student publications, where she developed a love for all things style, beauty and sustainable fashion. She has previously written for titles including OK! Magazine, New! Magazine and Notion before she started her career as a lifestyle journalist with woman&home after completing an internship with the brand.