12 unique Easter basket ideas for adults
Get creative and give your loved ones something they'll actually use with these unique Easter basket ideas for adults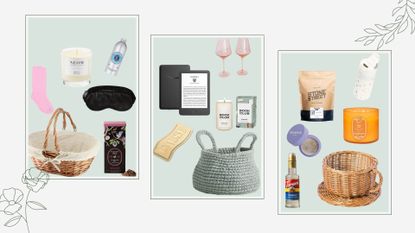 (Image credit: Future)
Our Easter basket ideas for adults will help you come up with creative and unique gifts for your loved ones that they can make use of over their Easter break and onwards.
Who said Easter gifts are just for kids? There are plenty of items you can add to an adult Easter basket. And while pre-made Easter baskets can be lovely, most Easter hamper ideas for adults tend to be made up of chocolate, candy, pantry staples and maybe a bottle or two, most of which ends up gathering dust at the back of the treat cabinet after we've picked out our favorite bits.
It's time to skip the Easter candies, tap into your creativity and pick items that align with the giftee's hobbies or unique gifts you know they'll love and can use past Easter. To help you get started, our edit of basket ideas has something for everyone—from the fashion-lovers to coffee obsessors to the guy who wouldn't expect to receive a basket.
Easter basket ideas for adults
Our guide to Easter basket ideas will help you get started on creating unique and useful Easter gift for adults this year. We've picked out some of our favorite products that could be added into each themed basket—and included a total price for all of our suggestions. However, for each option we've also added a list of alternative content ideas if you wanted to take more creative license.
We've also provided some unique "basket" suggestions, so while each idea may not use a typical hamper, we've suggested an alternative vessel that your giftee might make more use out of. However, you could get a personalized Easter basket made up with their name on too if you wanted to make this extra special.
1. Beauty Easter basket
Specifications
Total price: $249.49
Basket: Toiletry bag
Content ideas: Lipstick, moisturizer, facial tool, perfume discovery set, silk hair ties, hairbrush, nail polish, body lotion, mascara, makeup palette, minis
If your giftee lives by a daily skincare routine, never heads out without their best red lipstick and has already made their way through some of the biggest 2023 hair trends, then our beauty Easter basket idea, full of springtime skincare, makeup and hair must-haves, will be right up their street.
We've put together a selection of beauty staples, including a silk hair tie to stop any kinks when the weather heats up, one of the best facial rollers in the industry, and the new and improved formula of the Huda Beauty Liquid Matte—one of w&h's best long-lasting lipsticks.
We also suggest including the Ole Henriksen Strength face cream: with its quenching formula and refreshing gel-like texture, it's one of the best lightweight moisturizers we've tried this year.
To upgrade their perfume collection, consider including Maison Margiela's Replica fragrances discovery set which features fresh scents and floral fragrances for spring.
If they like to get creative with their talons, we'd also throw in some pastel nail polish so they can recreate their favorite Easter nail ideas or just general spring nail designs that they love. All of this is housed in the chic Béis Cosmetics Case, which boasts several sections for organization and a standing mirror for application.
2. Home chef's Easter basket
Specifications
Total price: $214.03
Basket: Bread bin
Content ideas: Cookbook, chef's knife, personalized cooking apron, spice rack, fancy cooking oil, truffle ingredients, wooden chopping board, premium cooking ingredients
A sure-fire way to put a smile on a home chef's face is to gift them a selection of kitchen essentials. Our edit includes a range of cooking must-haves—like the renowned Global Chef's Knife which is used in some of the most-famous Michelin star kitchens in the world, a chic criss-cross spice rack tower that can be placed horizontally or vertically and an adorable personalized chef's apron.
We also included the New York Times number one bestselling Magnolia Table by Joanna Gaines—one of the best cookbooks to come out in the US over the past few years. And of course, we had to include a fancy cooking oil.
This idea features an elegant bread bin in place of a basket, as they can reuse it afterwards for their freshly baked loaves or Easter biscuits.
3. Crafts Easter basket
Specifications
Total price: $151.43
Basket: Divided craft basket
Content ideas: Crafting/sewing/knitting book, sewing set, coloring book, nice coloring pencils, knitting set, painting set, easel, sketching pencils, sketching pads crochet set, pottery set, jewelry making kit
The Easter break is a great time to relax, recharge and maybe try out some new hobbies. If your loved one is creative, why not gift them an Easter basket full of craft essentials so that they can learn a new skill—or even reignite their flame for an old one—during the holiday.
We've suggested a watercolor painting kit for our crafty Easter basket and perhaps a home pottery kit too. The Sculpd Pottery Kit contains everything they'd need to make pots, trinket dishes, vases and more.
An adult coloring book along with a set of colored pencils is a great inclusion too for those who want a bit of relaxing but creative downtime and a crochet set for anyone who talented with a needle and thread. We suggest a divided wicker basket for this one so they can keep all of their new craft materials nice and organized.
4. Self-care Easter basket
Specifications
Total price: $191.94
Basket: Wicker basket
Content ideas: Candle, bubble bath, blanket, tea, silk eye mask, fluffy socks, essential oil diffuser, cocoa mix, bath salts
If you want to treat them to the gift of self-care for their Easter break, this basket has all the wellness goodies anyone would need for a lovely week of pampering. Presented together in a reusable wicker basket, this edit contains cozy fluffy socks and a luxury silk eye mask to help them get a restful night's sleep.
And what is a self-care basket without one of the best-scented candles? Of course, we opted for the Neom Real Luxury candle, which is one of the best aromatherapy candles around thanks to its perfectly blended notes of lavender, jasmine and Brazilian rosewood for its relaxing scent.
Our basket also includes one of our favorite bubble baths, the luxurious L'Ocicitane Shea Bubble Bathone, for a warm, nourishing bath experience and a box of delicious dark chocolate cocoa.
5. Mixologist Easter basket
Specifications
Total price: $150.28
Basket: Kitchen storage box
Content ideas: Cocktail shaker, spirit minis, fancy juice, ice cube tray, cocktail accessories, drinks recipe book, citrus rind peeler, cocktail glasses, ice ball mold
One for the keen hosts, this basket is perfect for bringing along on Easter Sunday as it will end up being a gift for the whole party. Filled with everything they'll need to brush up on their cocktail-making skills, this basket will stand them in good stead for all of their gatherings to come.
The beautiful gold cocktail accessory set and stemless martini glasses are great for those who like to do something a bit different with their interiors and tend to lean towards more contemporary styles—plus they both look a lot more expensive than they are so you can get some bonus friend points. We've also included an ice mold for an impressive presentation and a citrus rind peeler so they can create those fancy lemon twirls in their martinis.
This is also a great option to go for if you've left your gift shopping until the last minute, as this whole basket is made up of Amazon products, so you can take advantage of the site's fast delivery times and still show up with an impressive gift that looks like you've spent weeks planning it.
6. Fashionista's Easter basket
Specifications
Total price: $394
Basket: Trendy tote bag
Content ideas: Demi-fine jewelry pieces, nice scarf, sunglasses, sandals, casual trainers, belt, gloves
For your most fashionable friend, a stylish tote bag full of on-trend buys would be a much-appreciated gift. Our picks are on the higher end of the price spectrum but you could swap in some alternatives if you wanted to lower the price a little.
Fashion-forward friends would appreciate a pair of versatile, but chic white trainers. We went for the classic and trendy Converse platform Chuck Taylors.
We also suggest including a thoughtful jewelry gift. London brand Missoma offers some of the best jewelry online, so naturally, we had to include the brand's stylish cuff that boasts Meghan Markle as a fan. Monica Vinader is also one of the best jewelry brands for on-trend pieces, the Siren hoops would make a great gift for any fashionista in your life.
7. Jetsetter's Easter basket
Specifications
Total price: $241.49
Basket: Weekend bag
Content ideas: Passport case, luggage tag, travel pillow, jewellery case, mini toiletries, crossbody bag, coin wallet, travel pouch, Apple AirTag
What better Easter "basket" to give your pal who's always catching flights than the best weekend bag full of travel essentials? We picked the Beis Convertible Duffle bag because of its many compartments and four-way carry methods. It's the best of both worlds.
A passport case can be a really useful gift for those who travel a lot as it can be easy for a passport to become tattered and bent on the corners when it's used on a regular basis—so this brown leather J.Crew version would make a lovely treat. It's also helpful to have one best travel pillow on hand at all times and this memory foam neck pillow will have them out in seconds.
To help keep their skin hydrated and in tip-top shape during traveling, we've also suggested the E.l.f Hemp Skin Care Travel Kit. And nothing is worse than tangled jewelry, so we've included the affordable Amazon jewelry case that will keep all their best necklaces, bracelets and rings safe on their travels. As an extra little treat, the Everlane travel case is perfect for keeping all their essentials, like skincare, keys, and passport, in one easy place during their long journey.
8. Gardener's Easter basket
Specifications
Total price: $158.27
Basket: Garden Utility Bag
Content ideas: Gardening apron, gardening basket, planter, gardening book, plant seeds, flower seeds, herb seeds, plant markers, watering can, garden tools
Filled with some of the very best gifts for gardeners, this Easter basket is perfect for all your green-fingered friends who love to use the spring months to get their garden in shape.
We opted for a chic Anthropologie garden utility bag as the basket for this one, as it is super handy for carrying tools and the like around the garden but looks fabulous too. Inside the bag, you could include the matching apron, ideal for keeping clothes clean and carrying tools around while doing gardening tasks.
Of course, we had to include a set of pretty garden tools to keep in their new bag and a gorgeous watering can to help keep all their shrubs healthy. A gardening book could be helpful too as well as a selection of seeds to get their spring planting off the ground.
9. Barista Easter Basket
Specifications
Total price: $142.01
Basket: Mug-shaped wicker basket
Content ideas: Insulated tumbler, bag of coffee, coffee lip scrub, coffee scented candle, coffee syrup
If you're looking for the best gifts to fill a coffee-themed Easter basket, you've come to the right page. From one coffee-lover to another, anything coffee-related brings your giftee much joy. We've included a bag of Stone Street Coffee Company's house blend that's the perfect medium roast for any coffee drinker's pallet.
To keep the gift basket cute and springy, we included W&P's insulated bottle, one of w&h's favorite portable coffee travel mugs. And for some extra sweet flavor, we recommend tossing in a bottle of Torani's vanilla syrup for them to make their favorite vanilla latte at home.
If your giftee loves the smell of brewed coffee, we suggest including a coffee-scented candle they can have lit for hours. No one has scented candles like Bath & Body Works. The Paris Café 3-wick candle will turn their home into a cozy coffee shop.
To add an extra goodie to their cosmetic bag, we'd toss in a coffee-exfoliating lip scrub to keep their lips nice and smooth. And to keep the coffee-themed Easter basket going, we recommend putting all these goodies in a mug-shaped wicker gift basket.
10. Bookworm Easter Basket
Specifications
Price: $271.99
Basket: Rope basket
Content ideas: Unique bookmark, a Kindle, literature scented candle, colored wine glasses
Bookworms usually spend most of their time with their head in between two pages of a book. You can make their reality a living book page with an Easter basket catered to their love for reading.
Fill their living room with warm, delicious scents with Homesick's Book Club hand-poured candle. This will give them the relaxed ambiance they need to get lost in a book.
Our ideas also include a gorgeous, unique brass bookmark and a pink blush set of wine glasses they can fill with their favorite wine during an evening read. And to make your bookworm's Easter a bit more special, you can save them money and trips to the bookstore with a Kindle. They can store all their favorite books on one device and download new books instantly for half the price or sometimes for free.
11. Gen Z Approved Easter Basket
Specifications
Price: $151.94
Basket : Wire basket
Content ideas: Stanley Quencher Tumbler, beauty essentials, perfume, claw clips, playing cards
Whether your giftee is in their early 20s or their teens, shopping for a Gen Z-er can be tricky, especially if you're not up to date on the trends. But don't worry, as a 24-year-old shopping writer, I've got you covered.
Would this be a Gen Z-approved Easter basket if we didn't include the internet-breaking 40oz Stanley tumbler? It's true what they say on TikTok; it's a comforting cup that'll never leave their side. We also added a gorgeous printed satin-wrapped claw clip they'd love to use for an effortless and cute updo.
And to top off this Easter basket, we included a few cult-favorite self-care items, such as a Fenty Skin clay mask, a spa headband they can use during their skincare routine, and a Glossier candle packed with the same fragrance notes as the brand's solid perfume.
12. Gender Neutral Easter Basket
Specifications
Price: $311.88
Basket: Reusable bag
Content ideas: AirPods, CBD Massage Cube, wellness journal, crocs, unisex fragrance, facial cleanser
Thinking of doing a DIY Easter basket for the special guy in your life or a minimalist giftee? Our gender-neutral basket is filled with goodies every adult would love. Our picks include a pair of Apple AirPods they'll use to listen to their favorite tunes and a woodsy, warm unisex fragrance they can wear every day.
For the giftee that's always in the gym and needs some self-care, we recommend adding KOA+ROY's CBD massage cube to soothe their sore muscles. We also suggest adding Papier's wellness journal for them to reflect on and jot down their goals. And everyone loves a comfy pair of shoes they can just slide on, and the first shoe that comes to mind is Crocs, but if you want to keep the Easter theme going, feel free to pick a spring-appropriate pastel color. This basket is on the more expensive end at over $300 but if you use some of the latest Papier discount codes and substitute one of the more premium gifts, like the AirPods, it's happily affordable.
Sign up to our free daily email for the latest royal and entertainment news, interesting opinion, expert advice on styling and beauty trends, and no-nonsense guides to the health and wellness questions you want answered.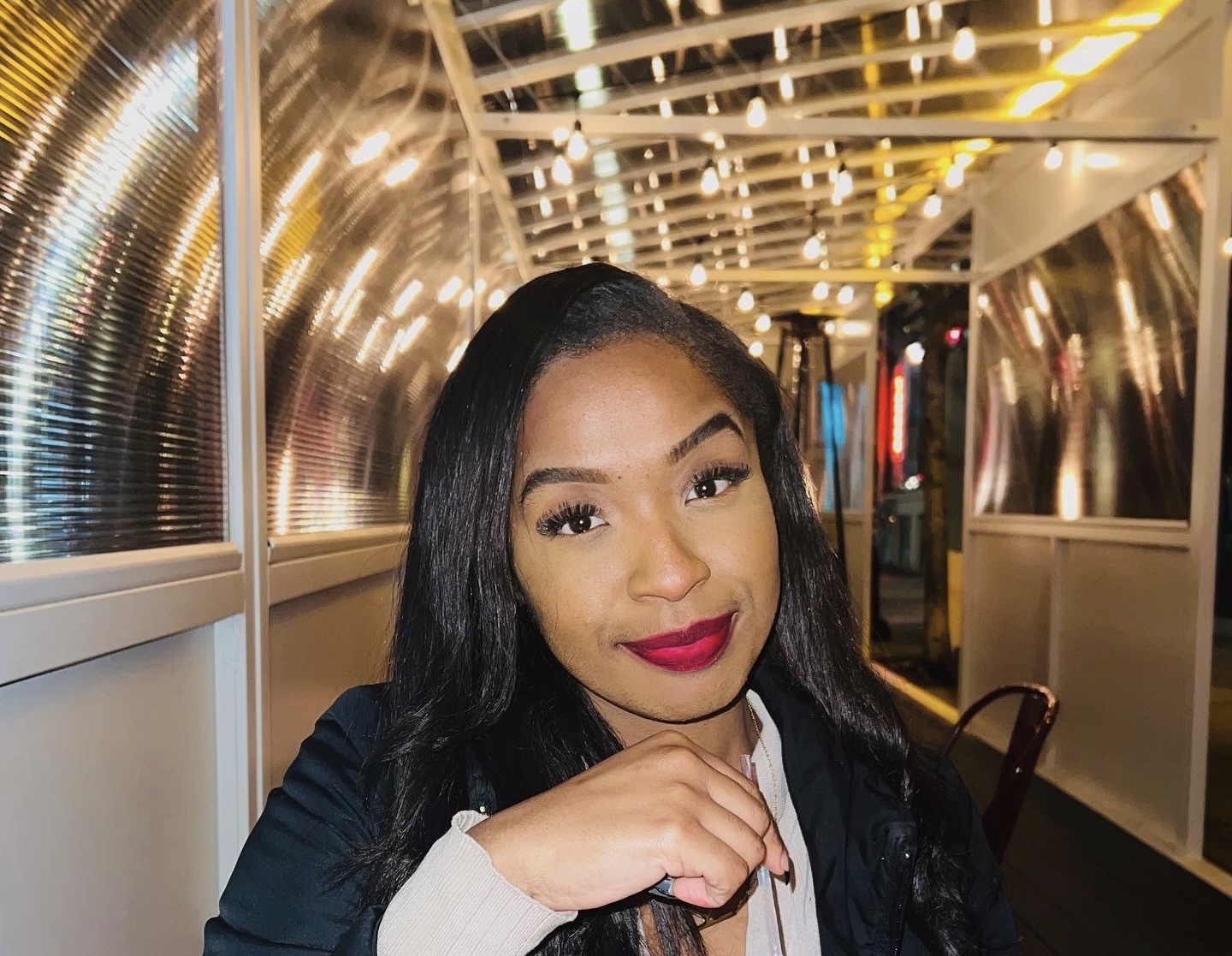 Kenedee Fowler is a shopping writer based in the United States. She joined woman&home in September 2022, and ever since has been sharing her expertise with the brand to help readers source gifts for any occasion and on any budget, reviews products so you don't have to, and scout out the best deals and products to give you the best value for your money. Before joining woman&home, Kenedee was a home editorial fellow for Insider Reviews, where she wrote in-depth reviews and articles across the home vertical.

Kenedee is a recent graduate from the number one journalism school in the US, the University of Missouri - Columbia, where she gained hands-on experience as a multimedia journalist at mid-Missouri's local news station.