15 daily habits to keep your house clean and tidy in 2023
Start the year as you mean to go on by adopting these daily habits to ensure your home stays cleaner for longer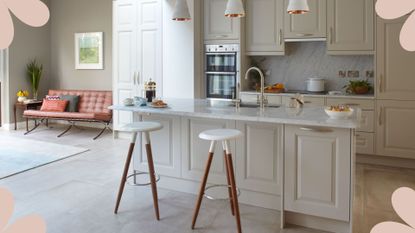 (Image credit: Future)
woman&home newsletter
Sign up to our free daily email for the latest royal and entertainment news, interesting opinion, expert advice on styling and beauty trends, and no-nonsense guides to the health and wellness questions you want answered.
Thank you for signing up to . You will receive a verification email shortly.
There was a problem. Please refresh the page and try again.
There's a lot of pressure on a new year to keep up unmanageable resolutions, but we firmly believe when it comes to keeping your house clean and tidy it can be the smallest of daily habits that set you on the right track.
Follow these daily habits to keep your house clean and tidy in 2023, creating a tidier space that is beneficial for a calm living environment, and bringing positive energy into your home.
Making small cleaning habits part of your everyday routine will save you from undertaking tougher cleaning chores in the long run, whether that's cleaning a kitchen or cleaning a bathroom your reward will be the time you get back from being relieved of hours spent cleaning your house.
15 daily habits to keep your house clean and tidy
We've consulted with cleaning experts and leading interior therapy specialists to formulate a list of easy-to-do daily habits to keep your a house clean and tidy – consider these simple tasks as new year's resolutions for a happier home in 2023.
1. Make your bed properly
It seems simple enough but sometimes it's too easy to merely pull the covers back, rather than make the bed properly. But making your bed properly, tucking in sheets, and plumping the pillows to make a bed like a hotel housekeeper, every morning is good habits to adopt to kickstart your day the right way.
"Making your bed is the first step to creating a clutter-free space," says Lucy Ackroyd, head of design at Christy (opens in new tab), "and as the saying goes, a tidier home leads to a tidier mind."
"It's surprising how much satisfaction and pride you can feel by carrying out the first step of your routine; it can be the catalyst that encourages you to complete further tasks throughout the rest of your day."
2. Clear cups from the nightstand
We can't be the only ones guilty of having an accumulation of water on the bedside because we forget to take them into the kitchen each morning.
This simple task is extremely easy to do but even easier to forget, so turn it into a habit of your daily routine without fail in 2023 – every morning take your glass of water through to the kitchen to ensure your bedroom is clear and tidy.
Cups of stagnant water are not conducive to good sleep hygiene or an overall happy bedroom environment.
3. Circulate fresh air
Opening the windows each morning is a good habit to get into to improve indoor air quality, letting out any stale air and invigorating your home with an intake of fresh air.
"Open windows in the morning, even just for ten minutes to allow fresh air to circulate around your home," suggests cleaning expert and influencer Laura Mountford (opens in new tab). " This aids with getting rid of musty smells and reducing moisture and mold."
4. Clean the coffee machine
If you, like us, can't function without your daily dose of morning caffeine your coffee machine will be a hotspot for daily grim, so it'll pay to make a habit of cleaning it after every use.
"Giving appliances like your coffee machine a quick once over with a damp cloth after every single use," advises Thea Whyte, AO.com' (opens in new tab)s small appliance expert. "This will save you from having to deep clean your machine more regularly."
5. Spot-clean the toaster
Get into the habit of wiping down your toaster after your daily dose of toast, crumpets, or bagels.
"Toasters should be spot-cleaned daily if left out on the countertop to get rid of any splashes or sticky residue," says Thea. "The crumb tray underneath can also be easily pulled out and then emptied into the bin, but you can do this weekly instead."
6. Wipe away watermarks post-shower
Maintain a level of cleanliness in between deep cleaning your shower by carrying a simple daily task to clean as you go by wiping away watermarks each morning or evening.
"Wipe your shower screen when you finish your shower using a window vac or a squeegee to keep watermarks and limescale at bay," advises Laura.
Making this a daily task will make it far easier when it comes to cleaning the shower head further along the line because limescale will have been reduced on a daily basis.
7. Clean the shower caddy
Why not multitask asyou undertake your daily personal hygiene routine by rinsing the shower caddy while you rinse yourself off.
"Shower caddies can fill with soap scum and limescale at lightning speed, so I would recommend the next time you're waiting for your conditioner to do its thing, clean them out," suggests Heather Nixon, new product development at eco-cleaning specialists Bio-D (opens in new tab). "That way, you're completing two jobs at the same time. Just remember to keep a bottle of cleaning spray nearby!
8. Put bathroom products away after use
The bathroom is where we use multiple products daily, from toothpaste and mouthwash to our best facial serum. Despite the fact that it can feel easier to have them immediately to hand on the side it's better to get into a habit of putting them away after each use to keep the space streamlined and clean.
"Keep bathroom surfaces product free," advises Suzanne Roynon (opens in new tab), expert interiors therapist and Feng Shui consultant. "Bottles of shampoo, shower gel, soaps and candles stacked around the bath creates clutter, not to mention makes cleaning awkward."
"Find a practical, hygienic storage solution for each individual to use and put away afterward. Ensuring the bathroom stays cleaner for longer."
9. Put shoes and coats away
Maintain a clutter-free entrance at all times. Rather than kicking off shoes and leaving them strewn and throwing coats over the end of the stair banister adopt a daily practice of storing items each time you enter the house. No matter if you have to do this several times throughout the day, it's better to store everything neatly each time.
Utilize hooks, and shoe organizers to keep your hallway clear and tidy. Dedicate a box and hook to each member of your family and keep everyone's outdoor essentials in their rightful place.
10. Rinse dishes immediately
Don't leave dirty dishes for another day. "Always wash dirty dinner dishes before bed so that they are not left to greet you in the morning," says Laura. "This not only makes the task easier as any food residue will dry overnight meaning you have to scrub harder and will stop you waking up to any nasty smells in the kitchen."
11. Empty the dishwasher as soon as it's done
If you're lucky enough to have a dishwasher to tend to daily dishes get into a healthy habit of emptying it immediately after it's finished to ensure it's ready for a new day.
The temptation can often be to use the dishwasher as a storage area and use items direct from the machine once they are clean but that can often mean dirty items live in the sink and cause clutter. Best to put everything back in its place to maintain a well-organized kitchen.
12. Return everything to it's rightful place
Be mindful of returning everything you use throughout the day back to its rightful place, rather than letting items accumulate on sides and surfaces for convenience.
"Find a place for everything – and put it back after you use it," advises Suzanne. "The most successful interior therapy homes have specific spaces allocated for all items so everyone knows precisely where to find them."
" Whether it's the car keys, Sellotape, gloves, or passports there's no need to spend hours hunting for them or have other members of the family expect you to locate them at short notice! Possessions will always be exactly where they belong."
13. Empty the bins
"Get into the habit of emptying bins regularly and avoid filling to overflowing," advises Suzanne. "Most rooms really don't need a bin and they create work for whoever is expected to empty them."
Adding, "removing unnecessary bins adds usable space in a home and encourages the family to put their rubbish in a practical central location."
14. Check the dishwasher for food remnants
We're not suggesting that you clean your dishwasher every day, merely that you check for visible food remnants and remove them after each cycle – which will be daily for most busy households.
"When it comes to dishwashers, it's recommended that you pull out the bottom rack and use a cloth to pick up any bits of food collecting in the bottom, especially around the filter," advises Thea. "This will help prevent any odors and bits of old food swilling around your dishwasher during each cycle."
15. Plump the sofa cushions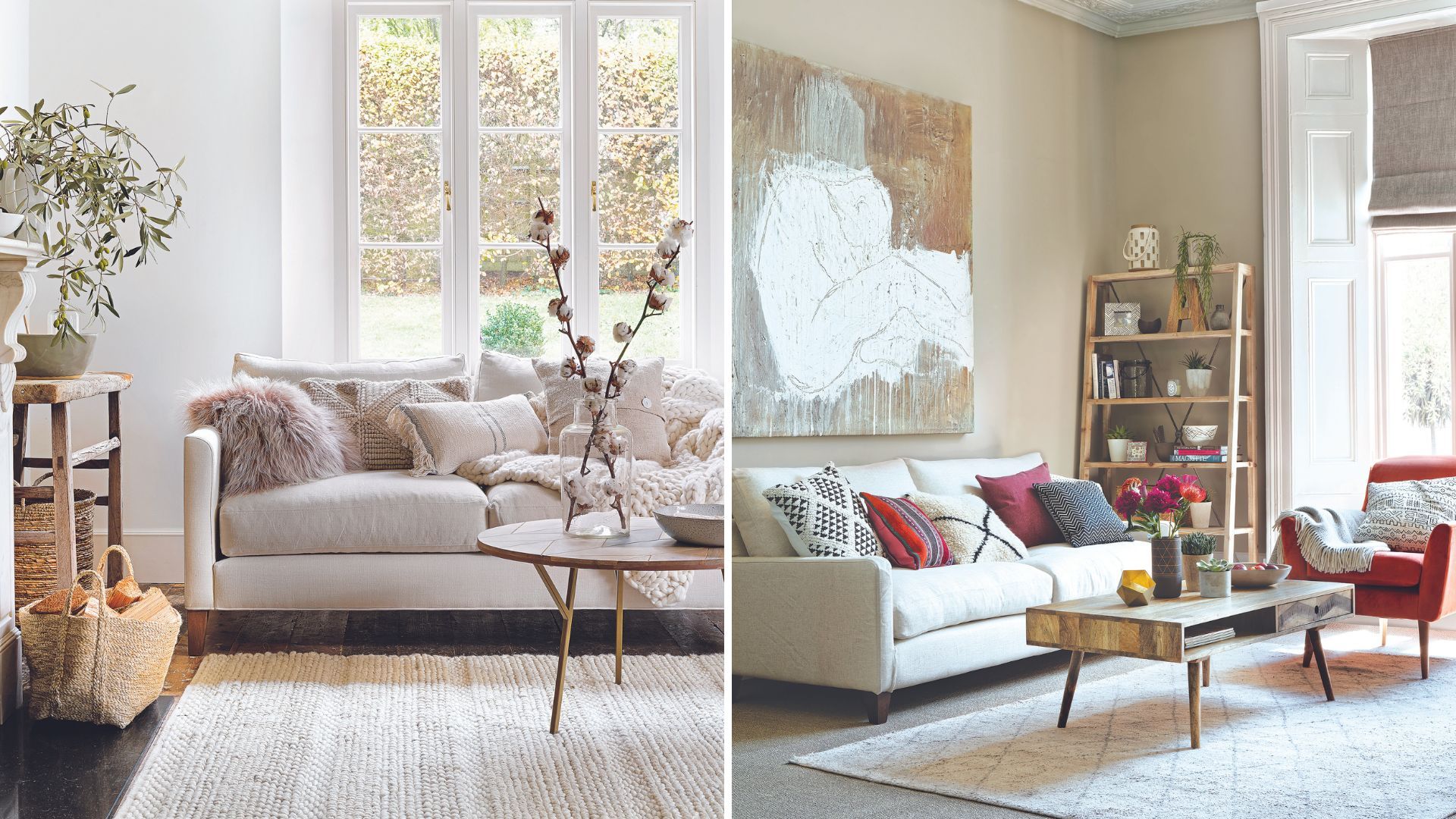 As a place where we recline is comfort each night to watch the latest shows to unwind our sofas can start to look somewhat bedraggled, as we leave the cushions mis-shapened and out of place it can make even the chicest of living room trends look untidy.
A simple cushion plump and reset after an evening of sitting comfortably on your sofa will leave it look suitable fresh and presentable for the next day.
Tamara is a highly experienced homes and interiors journalist, with a career spanning 19 years. Now the Lifestyle Editor of womanandhome.com, she has spent the last 16 years working with the style teams at Country Homes & Interiors and Ideal Home, and it's with these award-winning interiors teams that she gained a wealth of knowledge and honed her skills and passion for shopping, styling and writing about every aspect of lifestyle and interiors.
With a keen eye for the latest interior trends, there's not a lot she doesn't know about home decor – whether it's what colour we should be painting our living rooms next season, or if the latest 'must-have' buys are actually worth investing in.
A true homes and interiors expert, Tamara has served as an ambassador for leading interior brands on multiple occasions, including appearing on Matalan's The Show and presenting at top interiors trend events such as the Autumn Fair and Spring Fair.