How to clean glass shower doors: 5 easy steps to a sparkling shine
Want to know how to clean glass shower doors? Look no further than our handy guide of tried and tested methods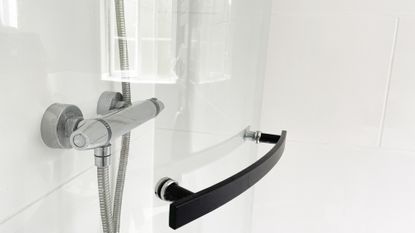 (Image credit: Claire Douglas @clairedouglasstyling)
woman&home newsletter
Sign up to our free daily email for the latest royal and entertainment news, interesting opinion, expert advice on styling and beauty trends, and no-nonsense guides to the health and wellness questions you want answered.
Thank you for signing up to Woman & Home. You will receive a verification email shortly.
There was a problem. Please refresh the page and try again.
Let's be honest, how to clean glass shower doors might not seem the most exciting of topics at first glance. However, even the most reluctant cleaners will be tempted to have a go after seeing the super simple and stunningly successful techniques that we're about to share with you.
Glass shower doors and screens are prone to streaks and stains resulting from a build-up of limescale and soap scum (that white layer of chalky film that covers your bath, shower and sink areas). Those living in areas with very hard water will be especially keen to find out how to clean glass shower doors as the minerals in the hard water react with soap exacerbating the issue.
Depending how often you should clean your bathroom for ease it can be tempting to reach for chemical cleaning products to clean a shower properly, but I'm happy to report that you can get a perfect shine with gentler shop-bought products or by making your own with natural ingredients to avoid using bleach, chlorine and ammonia.
How to clean glass shower doors: 5 simple steps as tested by us
To save you time and effort experimenting, I've grilled two experts on how to clean glass shower doors and they've kindly shared their top tips.
First, we spoke to KonMari consultant, professional home organiser and cleaner Emily Patricia Fae. Emily favours a natural approach and has the perfect advice for those keen to shun ready-made solutions in favour of homemade cleaning concoctions with natural ingredients.
Secondly, we consulted spoke to cleaning influencer and all-round cleaning expert Danielle Mason. Danielle has spent 20 years honing her no-nonsense approach to cleaning and regularly shares tips, tricks and tutorials with her followers on her social media.

What you will need:
Cleaning product of choice. Either a non-toxic shop-bought limescale remover spray or a homemade solution of white vinegar and water
Microfibre cloth
Cleaning sponge
Squeegee (optional)
Essential oil (optional)
1. Prepare your glass cleaning solution
If you've opted for a shop-bought product for cleaning glass shower doors, grab your cleaning sponge and cloth and you're ready to go. If you're making your own, mix equal parts of white vinegar and water and consider adding a few drops of essential oil to counteract the smell associated with cleaning with vinegar.
"When it comes to cleaning shower glass, one of the best and most effective methods is using a combination of distilled white vinegar and water," explains Emily. "Adding a few drops of lemon essential oil makes it smell a lot nicer and also enhances the cleaning power of the solution."
"Both vinegar and lemon have natural acidic properties that work wonders on glass, leaving it sparkling and clear." Decant your solution into a spray bottle if you have one for easy application.

2. Apply the product and leave to soak
If you are cleaning an over-bath glass shower screen, then it's a good idea to remove the plastic seal along the bottom before you start applying the product and place it into the bath. That way, you can apply the product to the section that fits around the glass, as this can get quite dirty.
Apply the cleaning solution liberally to the glass parts of the shower door, don't forget to do both sides of the door. Ensure the worst affected areas are covered. Once the product is applied, Danielle advises, "Leave to soak for 15 minutes."
Cleaning with vinegar is now a much-loved cleaning hack, but remember, if you are using a vinegar-based solution, pay attention not to apply it to rubber seals, natural stone, unsealed grout or damaged grout; happily, there are lots of alternative solutions to clean grout for a sparkling finish.
3. Scrub the glass
Once the solution has soaked in, it's time to remove that limescale and soap-scum build-up and reveal the beautifully clear glass. The same method is used when cleaning a shower head to ensure the limescale is removed effectively.
Danielle recommends that you "Take a microfibre cloth or, if you want something a bit harder, the rough side of a sponge, small circles, rubbing it in, giving it a good scrub and a good wipe down." Scrub the seal along the bottom of the screen if you removed one, then rinse.
4. Rinse and dry the shower glass
When you are satisfied that any hard water stains and soap scum have been lifted from your glass shower door or screen, it's time to rinse off the cleaning solution and dry the glass.
A squeegee is a handy tool to quickly remove any surface water; alternatively, microfibre cloths are brilliant at absorbing water from your glass shower door or screen. Re-attach the seal along the bottom of the screen if necessary.
5. Develop a regular cleaning routine
As with most bathroom cleaning tasks, the best way to keep on top of cleaning shower doors is to incorporate a quick wipe-down into your daily cleaning habits to maintain a tidy home.
Emily's advice to ensure that your glass shower doors stay pristine is to "consider incorporating a shower squeegee into your routine. Using it after each shower will help prevent the build-up of residue and keep your glass looking fabulous for longer."

Danielle offers the following great advice, "Another way to prevent watermarks and limescale is to always dry the shower out after use."
What is the best thing to clean shower glass with?
The best product to use depends on your approach to cleaning. Those who favour a ready-made product easily picked up at the supermarket or on the high street will do well with an eco-friendly limescale remover spray, avoiding products laden with harsh or toxic chemicals.
Those keen to adopt a more homemade approach will love the results they get from a solution of white vinegar and water, add a few drops of your favourite essential oil for a refreshing fragrance, lemon or eucalyptus are recommended.

How do you get glass shower doors clear again?
The key to success when you want to get glass shower doors clear again is to remove all the limescale and soap scum that has built up on the glass. This can be achieved by applying your cleaning product of choice and allowing it to soak in and do its job before rinsing and drying the door to ensure that streaks don't fog up the door.
Once you've cleaned the door off, Danielle's sage advice for how to get glass shower doors clear again is to "Dry, the doors down with a dry microfibre cloth'" after that, "You can even use glass cleaner to really bring out the shine."
How do you clean badly stained glass shower doors?
If you favour a natural approach to cleaning badly stained glass shower doors, then you'll want to take Emily's advice "For tougher stains and stubborn limescale, the secret weapon is bicarbonate of soda. By mixing it with some distilled vinegar (be careful as it fizzes), you create a powerful paste that can tackle even the most challenging marks." Emily suggests, "Applying the paste and allowing it to work its magic before scrubbing with a cloth is the key to banishing those pesky stains," advising that "the more bicarb you use the more abrasive the cleaner if you have really stubborn areas."
To finish, Emily suggests the following course of action, "Use the vinegar solution again for a streak-free and shiny finish."
What do hotels use to clean glass shower doors?
Considering what hotels use to clean glass shower doors, our experts had the following thoughts, "Many have adopted water softeners to reduce common problems like limescale," advises Emily. Danielle suggests that because "hotel showers are cleaned every day, they won't get the build-up of limescale like a regular house does." It's clear to see that regular cleaning is the key to keeping your glass shower doors sparkling clean and adding a quick wipe and dry of the glass door to your daily showering routine could be a simple solution to avoid the dreaded limescale scrub.
Sign up to our free daily email for the latest royal and entertainment news, interesting opinion, expert advice on styling and beauty trends, and no-nonsense guides to the health and wellness questions you want answered.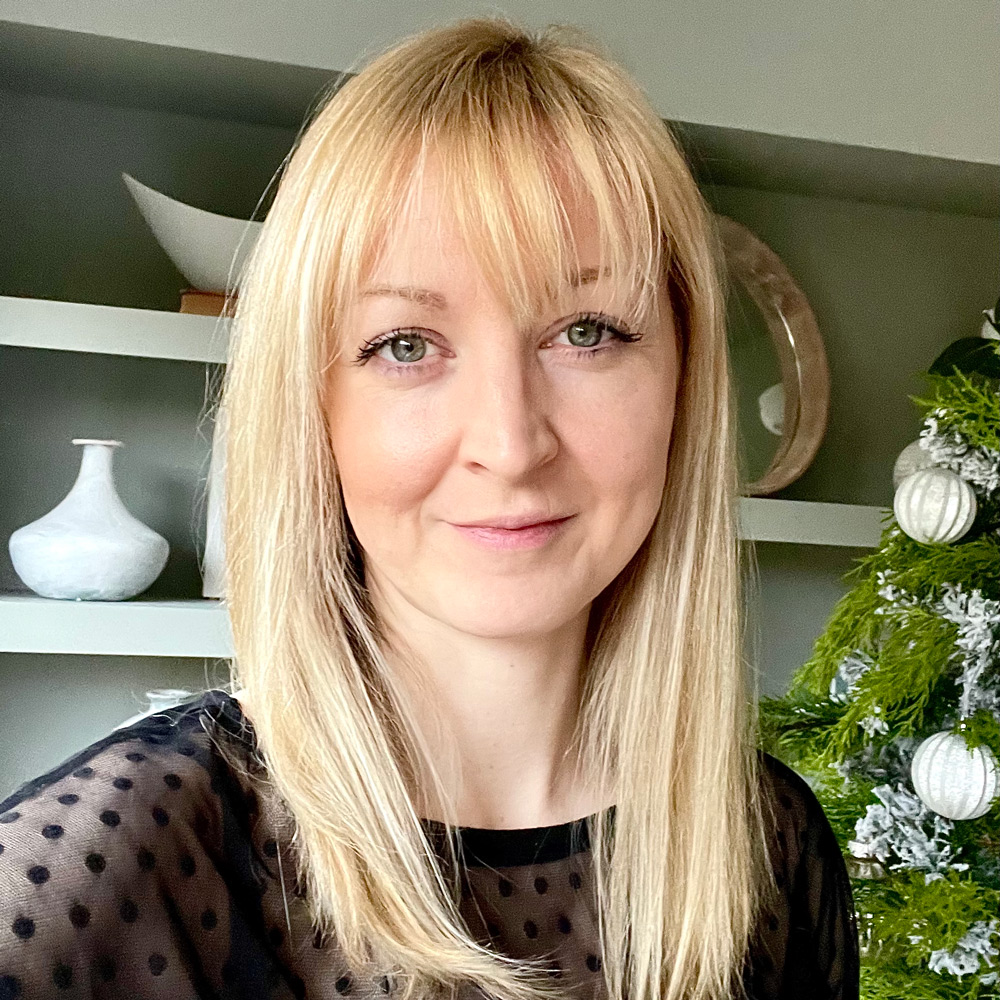 Claire is a DIY and home interior writer specializing in budget room transformations, creative DIY projects, and resourceful home styling. Claire runs the popular home interiors blog ClaireDouglasStyling and shares all her DIY tips, tricks, and behind-the-scenes styling insights on her Instagram and Tiktok accounts. When she's not writing, Claire enjoys foraging for flowers and foliage and experimenting with interesting materials and decorating techniques to incorporate into future interior schemes; micro cement and postal tubes were a recent unusual but triumphant pairing. In her spare time, Claire enjoys creating floral installations for her home...the more bonkers the better!