How often should you clean your bathroom? We asked experts - and they are all in agreement
How often you clean your bathroom vs how often you *should* clean your bathroom are often two different things. Experts explain why that shouldn't be the case...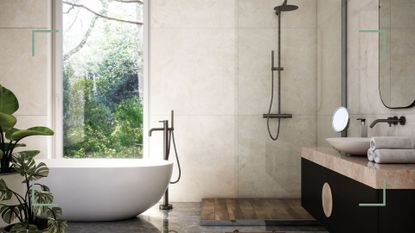 (Image credit: Getty Images)
We ask professionals within the world of cleaning just how often should you clean your bathroom – and they are all in agreement.
How often you clean your bathroom vs how often you should clean your bathroom may be two different things but their expertise is enough to encourage us to take note and perhaps up the ante with our current bathroom cleaning routines.
Similar to when asking how often should you wash your towels, hygiene would suggest we need to clean our bathrooms regularly. Not only do we use our bathrooms every day, but we are also using them for reasons that require a higher level of hygiene. All of this means that regular cleaning is a must - but just how regular?
How often should you clean your bathroom?
"The bathroom is one of the most important rooms in the home to keep clean, and it's generally good practice to clean all areas of your bathroom thoroughly once a week, as germs, mold, and scum can quickly build up," advises Sue Caldwell, Managing Director at Clean Living International.
"If you don't clean your bathroom regularly, you may soon notice residues from soap and shampoo in your shower, once-white grout turning black, and grime appearing in cracks and corners.
"Aside from looking dirty, not cleaning your bathroom regularly can put your health at risk. It is believed that viruses can survive on bathroom surfaces for up to a week, so failing to clean surfaces regularly can result in infection and illness."
"Cleaning your bathroom once a week is ideal as it is considered to be the biggest bacteria host in your house," explains Ivan Ivanov from End of Tenancy Cleaning. "One of the most well-known ones being the E.coli. This bacteria can be found up to six feet away from your toilet and it can cause severe health issues.
"If you do decide to do some deep cleaning, two items that are often omitted are the light switch and doorknob so make sure you give those a good scrub too!" Ivan advises.
"As a general rule, you should clean your bathroom weekly," agrees Mary Gagliardi, aka "Dr. Laundry", Clorox's in-house scientist and cleaning expert. "It's okay to take into consideration how much a specific bathroom is used – a powder room or half bath used infrequently by guests could go a little longer for toilet and sink cleaning, but you'd still want to dust and sweep the floor weekly."
How often should you clean your toilet bowl?
"It's especially important to keep your toilet bowl clean with a good scrub once or twice a week, as every flush of the toilet sends lots of tiny bacteria particles into the air, which enter our airways and settle on surfaces, and can then be transferred around the house," explains Sue.
Giving her professional advice on how to clean a toilet effectively she says, "if possible, use a natural product or make your own solution made of baking soda, citric acid, white vinegar, and water, with a few drops of an essential oil, to prevent polluting the oceans and harming aquatic life."
"Give the toilet handle a spritz every other day with a gentle yet powerful cleaner to prevent germs from building up. Use a clever formulation that contains healthy bacteria which literally eats away at bad bacteria, and over time builds up a protective barrier to stunt the regrowth of harmful bacteria."
"Once per week for a toilet that receives an average level of use is usually sufficient," says Mary. "Then adjust for circumstances: a large family? Children toilet training? Teenage boys with terrible aim? You may need a mid-week cleaning of the bowl, or at a minimum, wipe down exterior surfaces and the seat with disinfecting wipes."
"Cleaning your bathroom thoroughly often takes time that not everyone has. A faster way to protect your health is by making sure you at least clean your toilet and wash your bathroom mats at least once a week," suggests Ivan.
How often should you clean your shower?
"In most households, showers are used multiple times a day, so they can quickly form a film of soap scum, mold can soon appear along grout and limescale can build up around shower heads," says Sue. "To prevent this, it's best to give tiles, ceramics, and fixtures a good clean once a week. We recommend having a microfibre cloth for wiping down surfaces and a tougher multi-use scrubby to allow you to gently agitate any stubborn marks and mold."
As a preventative measure, ensure you wipe down wet surfaces after every use to prevent mold from building up and crack open a window to allow fresh air to circulate and humid air to escape. If you don't have windows in your bathroom try your best humidifier instead to remove moisture from the air.
If you are in an area with hard water, you may need to tackle limescale but cleaning with vinegar is the best natural solution to do the job in no time - just follow expert advice on how to clean a shower to avoid causing any damage.
How often should you clean your bathroom floor?
Like with how often you should vacuum experts unanimously recommend you should clean bathroom floors at least once a week. "Bathroom floors should be treated like all other hard floors in the house and mopped once a week," advises Sue.
She adds, "make sure you aren't reusing dirty water from the rest of the home and avoid using harsh chemicals in here, as you're likely to be barefoot in the bathroom and any traces of toxic ingredients will be absorbed through the soles of your feet."
"Regular sweeping and vacuuming is always a good idea, definitely do that at least once a week, and then disinfect the floor," suggests Mary. "Depending on how much the room is used, you might be able to put this on the same schedule as cleaning the toilet!"
If you have hardwood or laminate floors in your bathroom, follow a best practice guide for how to clean hardwood floors or how to clean laminate floors to prevent any possible damage when undertaking regular cleaning. Using one of the best steam cleaners is also a hygienic way to tackle cleaning tiled bathroom floors.
Sign up to our free daily email for the latest royal and entertainment news, interesting opinion, expert advice on styling and beauty trends, and no-nonsense guides to the health and wellness questions you want answered.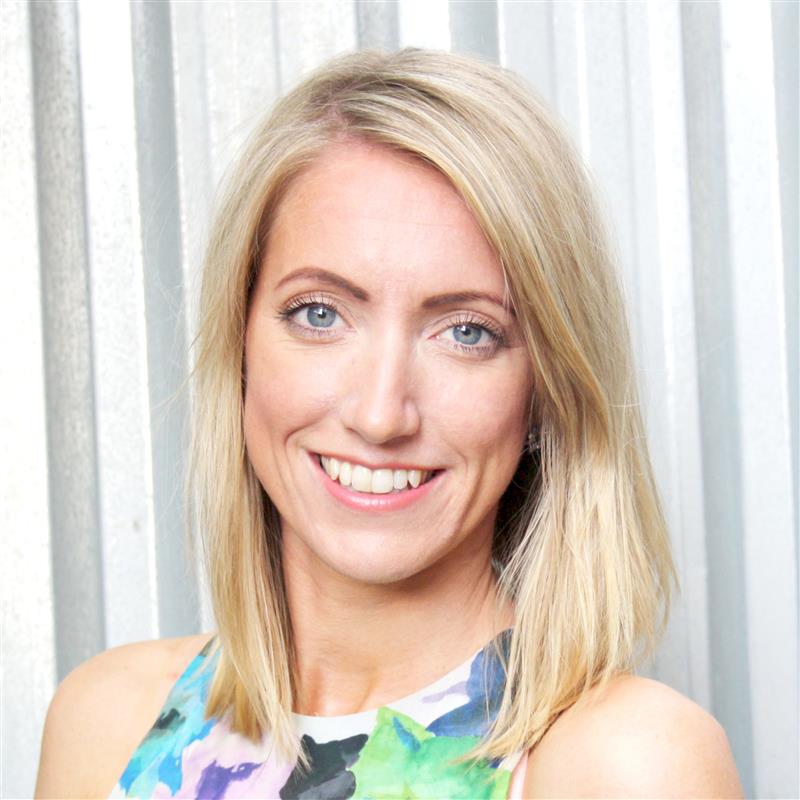 Tamara is a highly experienced homes and interiors journalist, with a career spanning 20 years. Now the Lifestyle Editor of womanandhome.com, she has spent the last 17 years working with the style teams at Country Homes & Interiors and Ideal Home, and it's with these award-winning interiors teams that she gained a wealth of knowledge and honed her skills and passion for shopping, styling and writing about every aspect of lifestyle and interiors.
With a keen eye for the latest interior trends, there's not a lot she doesn't know about home decor – whether it's what colour we should be painting our living rooms next season, or if the latest 'must-have' buys are actually worth investing in.
A true homes and interiors expert, Tamara has served as an ambassador for leading interior brands on multiple occasions, including appearing on Matalan's The Show and presenting at top interior trends events such as the Autumn Fair and Spring Fair.