What is scent-scaping and why do experts believe we should all be doing it in our homes?
Experts share insights into the latest scent trend to explain how and why we should be 'fragrance layering' throughout the house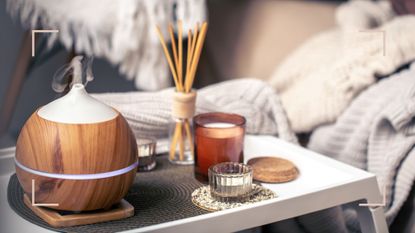 (Image credit: Getty Images | Puhimec)
woman&home newsletter
Sign up to our free daily email for the latest royal and entertainment news, interesting opinion, expert advice on styling and beauty trends, and no-nonsense guides to the health and wellness questions you want answered.
Thank you for signing up to Woman & Home. You will receive a verification email shortly.
There was a problem. Please refresh the page and try again.
Our sense of smell is incredibly powerful and therefore a sensory element that should never be underestimated when it comes to creating the right atmosphere in our homes.
The latest scent-scaping trend is a great way to embrace fragrance layering throughout the house to not only make a house smell great but also ensure every space appeals to the right senses by evoking different emotions in different rooms.
Utilising the best scented candles, scented diffusers and essential oils you can use scent to help you switch between work, family and leisure time as you move throughout your home to create clear zones with distinctions between activities, time and moods.
Similar to emotive colour trends you can also use scent to signify seasonal changes to make a home feel cosy in winter or light, airy and refreshed for spring. A signature scent is another way to add the perfect finishing touch to any room to enhance the atmosphere.
What is scent-scaping?
Scent-scaping is the art of differentiating one space from another in your home via the power of scent. Given the impact fragrance can have on the ambience of each room it can play a hugely significant role in how each individual space is used.
In exactly the same as how the best interior paint colours used in different rooms can set the tone and create an ambience specifically for that room, scent-scaping allows your sense of smell to relate to each differentiating area of your home.
"A play on the term 'landscape', scent-scaping is creating distinctive environments or territories in your home through fragrance," explains master perfumer Ruth Mastenbroek from Ruth Mastenbroek Perfumer London. "You may choose to create a different atmosphere in the living room than you would the kitchen, the bedroom or the bathroom."
Subconsciously we make associations between the scent of a room and our purpose while we are there. So fragrance can also help us achieve a specific outcome more effectively. "For example, if we want our living room to be an inviting and comforting space, then it makes sense to choose scents that support this desire," Ruth explains.
What are the benefits of scent-scaping?
"Each smell we encounter is processed in the same part of the brain as our memories, emotions, and associative learning, meaning the connection between fragrance and emotion is powerful," explains Taylor Perlis, fragrance evaluator at Yankee Candle. "In fact, we are 100 times more likely to remember something we smell, over something we touch or hear."
"Selecting a specific fragrance for each space in your home will enable the special moments experienced in each of those rooms to have a more lasting impact, as you will be reminded of those memories each time you enter the room and inhale the signature fragrance."
"Separating these spaces physically by using a specific scent in each can separate them in our brains too," says Ruth. "Making use of the positivity that is triggered by different fragrances for different activities."
Here's how to fragrance your home to create a signature scent for each room...
How to apply scent-scaping to your home
When determining how to use scents around your home it's important to have a clear outline of how you want to feel in each room because that emotion will determine and influence your choice of scent.
"Our sense of smell works by stimulating smell receptors in the nose, which then send messages through the nervous system and onto the part of the brain that controls emotions, the limbic system," explains Jo Kellett founder of From the Seed, and aromatherapist and essential oils expert on behalf of Tisserand Aromatherapy.
Here are the scents and fragrance notes experts recommend for every room in the house...
Best fragrances for kitchens
As a room that naturally stirs up many different scents throughout the day, from freshly brewed coffee in the morning to an aromatic spiced dish for dinner, the best scents for kitchens are fresh fragrances that don't overpower.
"When it comes to the kitchen, fresh and zesty fragrances are most impactful as they can cut through the intensity of cooking smells," says Taylor. "I would recommend opting for one which balances zesty, bold citrus notes with a touch of fruity sweetness."
Jo Loves Mango Thai Lime Fragrance diffuser
Scent family: Citrus
Scent notes: Golden mango, Lime, Black Pepper, Mint leaves
Size: 200ml
RRP: £90
This scent is Devine, I have it in my kitchen and the zesty freshness cuts through any cooking smell thanks to its mouthwatering blend of mango, lime and mint leaves.
Molten Brown Delicious Rhubarb & Rose Aroma Reeds
Scent family: Floral
Scent notes: Grapefruit, lemongrass, rhubarb leaf and rose
Size: 150ml
RRP: £48
As the name would suggest this scent combination is perfect for a kitchen filled with tantalising tastes and smells because the 'irresistible recipe of rhubarb and gentle rose' compliments the vibe.
Jo Malone Lime Basil & Mandarin Home Candle
Scent family: Citrus
Scent notes: Lime, Basil, Mandarin
Size: 220g
RRP: £56
This distinctive scent has all the right ingredients of a kitchen classic, from Peppery basil and aromatic white thyme with an unexpected twist of lime the blend is perfect for a room where cooking smells prevail.
Best fragrance for bedrooms
As a personal sanctuary, it is imperative that your feel calm and at peace in a bedroom, which is why the best bedroom paint colours are also so key for setting the right tone. The overall decor should be tailored to aid a restorative mindset and achieve the best night's sleep possible.
"We would recommend avoiding anything too fresh and invigorating in the bedroom, as this is a place you are likely to rest and sleep in,' says Ruth. "So avoid anything too citrus (lemon, lime, bergamot, grapefruit, orange), or minty. Instead, you could opt for floral notes of jasmine or neroli, mingling with a touch of citrus, vanilla and ambers. Herbal concoctions can help calm the mind and bring peace before bed,"
"Lavender is known for its sleep-enhancing properties, so a fragrance which incorporates that botanical aroma is recommended," says Taylor.
Tisserand Aromatherapy English Lavender Essential Oil
Scent family: Herbal
Scent notes: English Lavender
Size: 9ml
RRP: £9
Beautifully soft and floral, this soothing essential oil encourages relaxation. Add 6 to 8 drops of this fragrant essential oil to a vaporiser or burner to envelop a bedroom in the calming aroma of English lavender.
Neom Organics London Bedtime Hero Reed Diffuser
Scent families: Citrus, Floral
Scent notes: Chamomile, Ylang Ylang and Cedarwood
Size: 100ml
RRP: £41
This new signature sleep scent is a blend of 11 essential oils including chamomile, ylang ylang and cedarwood, expertly created by the team at Neon to help you feel relaxed and suitably ready for slumber.
Jo Malone Moonlit Camomile Pillow Mist
Scent family: Herbal
Scent notes: English Camomile, White musk, Moonflowers
Size: 50ml
RRP: £38
Make scent-scraping a daily ritual by misting your pillows with a spritz of calming English camomile with notes of 'night-blooming moonflowers, enveloped in cocooning white musk.'
Best fragrance for living rooms
Being a busy room but a space that needs to hold an air of relaxation the living room is tricky when it comes to selecting the ideal home fragrance. "For the living room, something a little cosier and more ambient is appropriate," says Taylor. "The design of the candle itself is also something to consider in this space also."
"In the living room, go for a fragrance that matches your interiors," suggested Ruth. "It could be lighter and fresher floral or woody scents to match your Scandi neutral tones; rose, peony, sandalwood and musks would be perfect.
The White Company Amber Luxury 2 Wick Candle
Scent family: Woody
Scent notes: Amber, Cedarwood and Ginger
Size: 280g
RRP: £35
Hoping to be the next best-selling White Company home scent the new Amber fragrance is an ideal scent for those who are drawn to deep, woody scents. 'With warming notes of amber, softly layered with aromatic ginger root oil and earthy cedar to create a cosy, comforting scent'.
H&M Scented candle in glass holder
Scent family: Woody
Scent notes: Sandalwood
Size: 650g
RRP: £14.99
This scent is as beautiful to look at as it is to smell. The marble-effect glass adds a decorative touch while the sandalwood scent layers a smokey fragrance to create a comforting atmosphere in which to relax.
Ruth Mastenbroek Blooming Wild Candle
Scent family: Floral
Scent notes: Lemon Juice, Wild Jasmine. Orange Blossom, Sweet Acacia
Size: 220g
RRP: £45
Ruth compares this scent to: "Flinging open the windows, an unexpected array of wildflowers greets the sunlight streaming in." The delectable fragrance creates an enchanting atmosphere with a touch of exuberance.
Best fragrances for hallways
As the entrance to your home, this scent needs to make a good first impression - much like the best hallway paint colour. "This is the space in which you welcome guests, so the aroma should be inviting and not too overpowering," Taylor suggests. "A fresh and breezy fragrance works perfectly in this part of the home."
"I'm imagining a warm and enveloping scent in the hallway," says Ruth. "woods, patchouli, ambers and a burst of citrus would be perfect, welcoming you home as you enter the front door."
Cowshed Uplifting Diffuser at Next
Scent family: Citrus
Scent notes: Red Mandarin, Bitter Orange and Grapefruit
Size: 100ml
RRP: £30
Cement an uplifting vibe for your home from the minute you step over the threshold with this joyful citrus blend of Red Mandarin, Bitter Orange and Grapefruit a heady mix said to "sharpen the senses and leave you feeling uplifted."
Yankee Candle Clean Cotton Scent Diffuser
Scent family: Floral
Scent notes: Fresh Florals, Amber, and Cedar
Size: 120ml
RRP: £21.99
"A fresh and breezy fragrance like Clean Cotton™ works perfectly in this part of the home," suggests Taylor, because who doesn't love the smell of fresh laundry?
The White Company Flowers Diffuser
Scent family: Floral
Scent notes: Jasmine, Rose and Neroli
Size: 150ml
RRP: £30
Like a walk in an idyllic country garden, this scent features uplifting notes of just-picked jasmine and pretty rose combined with bright neroli and a hint of warming patchouli for the prettiest of floral scents.
Best fragrance for home offices
The home office should be a place of focus therefore it pays to welcome a fragrance which doesn't overwhelm, the last thing you want is a scent that acts as a distraction.
"Subtly is the name of the game here," says Taylor. "So I would opt for an aroma which feels as though you're bringing the outdoors in. Anything with the fragrance of evergreens works well."
M&S Apothecary Meditate Room Spray
Scent family: Citrus
Scent notes: Mandarin and Cedarwood
Size: 100ml
RRP: £8
Create a sense of calm in your workspace with this distinct room and linen spray which combines black pepper, mandarin, cypress and cedarwood essential oils combine to promote inner peace and aid relaxation.
Jo Loves Eucalyptus & Cedar Woods Home Fragrance
Scent family: Citrus
Scent notes: Eucalyptus leaves, Grapefruit and Cedarwood
Size: 100ml
RRP: £40
With invigorating fragrance notes of eucalyptus leaves, grapefruit and cedar wood this spray was 'created to be spritzed in the air or onto fabrics, cushions or even curtains' to envelope your home in fragrance.
Yankee Candle Lakefront Lodge Candle
Scent family: Woody
Scent notes: Fir Balsam, Pine Needle and Cedarwood
Size: 567g
RRP: £31.99
"Anything with the fragrance of evergreens works well, such as Lakefront Lodge," says Taylor. The calming blend of Fir Balsam, Pine Needle and Cedarwood is a perfect scent to Welcome the outside in to create a calming environment.
How should you scent scape within a small home?
Don't let limited space limit the potential to embrace the scent-scaping ideology. "Focus on more subtle aromas in each space so that they don't overlap and overwhelm," says Taylor. "Light, fresh fragrances, with more complex and defining undertones, are the best options for scent-scaping in smaller homes."
Sign up to our free daily email for the latest royal and entertainment news, interesting opinion, expert advice on styling and beauty trends, and no-nonsense guides to the health and wellness questions you want answered.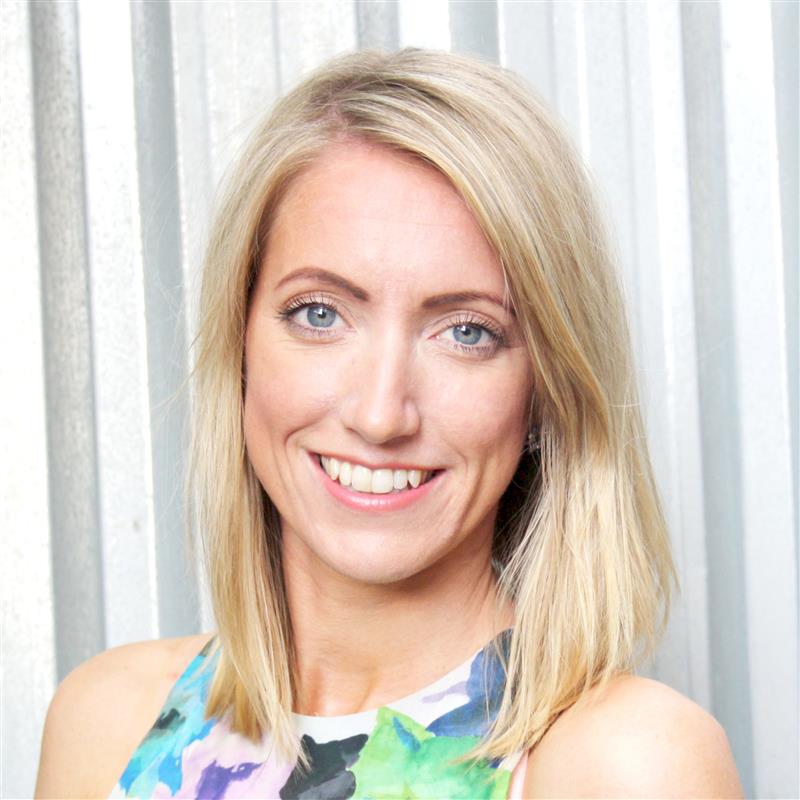 Tamara is a highly experienced homes and interiors journalist, with a career spanning 20 years. Now the Lifestyle Editor of womanandhome.com, she has spent the last 17 years working with the style teams at Country Homes & Interiors and Ideal Home, and it's with these award-winning interiors teams that she gained a wealth of knowledge and honed her skills and passion for shopping, styling and writing about every aspect of lifestyle and interiors.
With a keen eye for the latest interior trends, there's not a lot she doesn't know about home decor – whether it's what colour we should be painting our living rooms next season, or if the latest 'must-have' buys are actually worth investing in.
A true homes and interiors expert, Tamara has served as an ambassador for leading interior brands on multiple occasions, including appearing on Matalan's The Show and presenting at top interior trends events such as the Autumn Fair and Spring Fair.